It's no secret that Slidell has an array of delicious options when it comes to snowball stands. With tropical temperatures 2/3 of the year, a cup of finely shaved ice topped with sweet syrup sounds amazing just about any time, and small business owners have flocked to cash in on the relatively low cost of operation.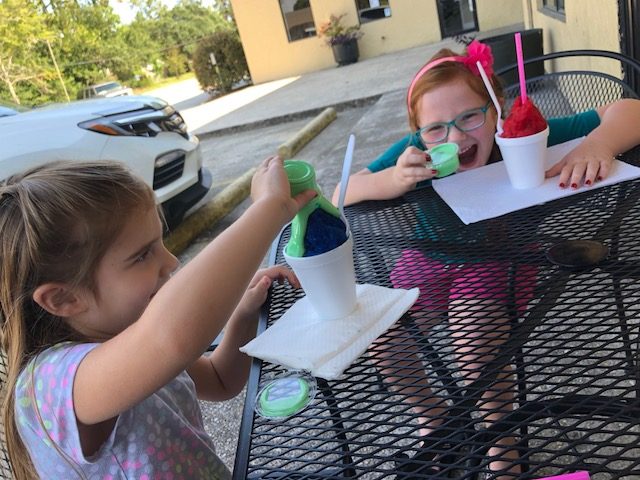 But what we have been missing for years now is a snowball stand that truly takes the icy treat to the next level. We've watched enviously as friends have filled their Instagrams with photos of tricked-out snowballs: cheesecake, fresh fruit, king cake, gummy bears. . . you name it! While our local stands are delicious, they're serving up the same old classics without much variety.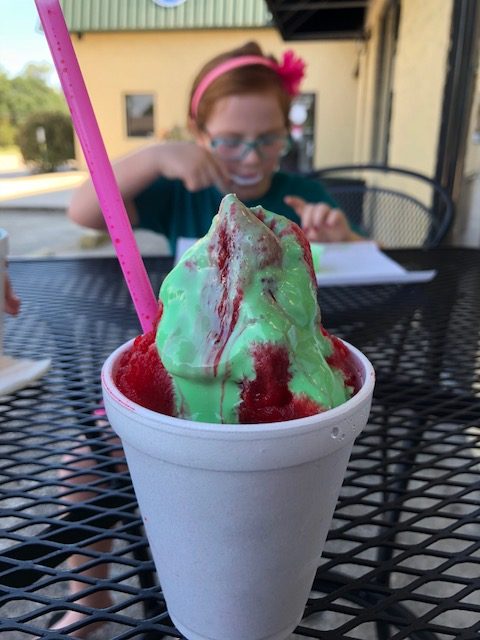 That all changed when SugarLove Snowballs opened in May of this year. If you've ever had SugarLove by Sierra's award winning king cake or custom special occasion cakes, you'll recognize the name from the original bakery. The newly opened snowball shop, decorated as a tropical paradise, operates out of the space right next door!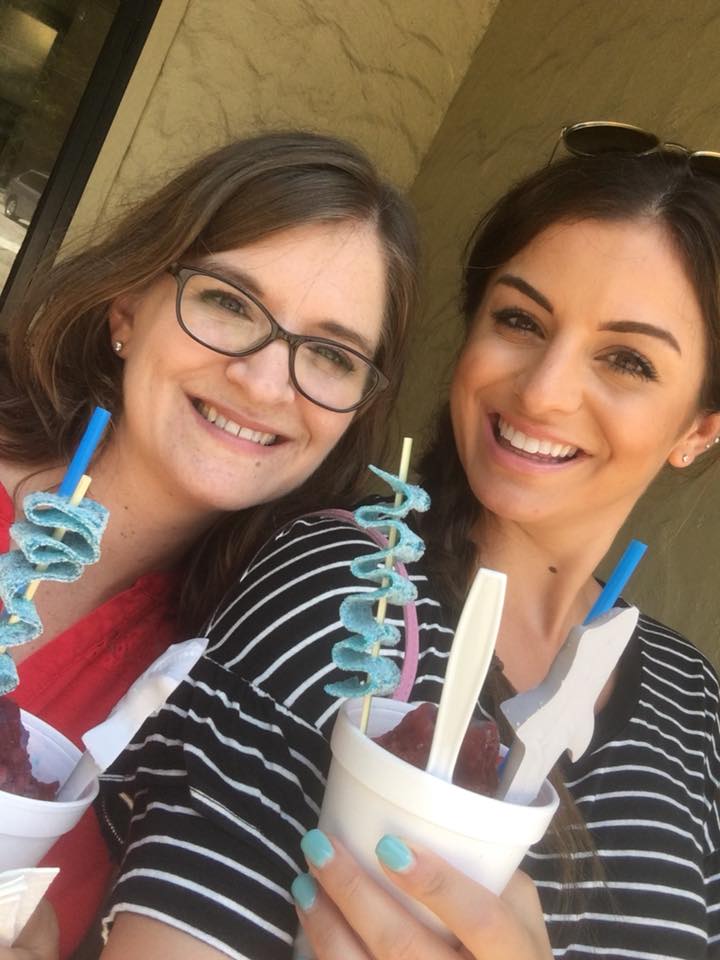 Owner Sierra Dee Castro is no stranger to creative ideas, as evidenced by her popular Mardi Gras creation, king cake on a stick. Now she's pouring that same energy into unique and delicious snowballs. From the adorably kid-friendly unicorn snowball to the more refined Royal Wedding snowball, there's a flavor for every taste. Many of the flavors, fillings, and toppings are made fresh on-site, and they offer clear and sugar free options as well. Some of our favorites are red velvet stuffed with homemade cheesecake, house made caramel cream, and The Slime Ball—a snowball with deliciously disgusting edible slime!
In addition to their every day menu, they make limited-edition snowballs to celebrate special events, such as the Fire Cracker for the Fourth of July, or the Shark Bite for Discovery Channel's Shark Week.
So next time you've got a hankering for a icy sweet treat, head over to SugarLove Snowballs and see what they've come up with today!
SugarLove Snowballs is located at 1331 Englewood Drive in Slidell, in the strip behind Nola Southern Grill. Follow them on Facebook at https://www.facebook.com/sugarlovesnowballs/
The following two tabs change content below.
Hi there, I'm Christy! I am a Slidell native and currently live on the north side of town with my husband and our two girls, ages four and six. By day I manage for Panera Bread, and by night I bake and decorate for my home business, The Little Things Cakes. Thank you for stopping by and being a part of our parenting community!
Latest posts by Christy Broady (see all)