I'm not going to lie – just two short years ago I was telling a coworker I didn't know how she did all her clothes shopping online, and here I am today, regularly getting packages from multiple online shopping sources.  It's fun because it's different stuff you don't always have access to in stores, and it's kind of addictive.
What is ThredUp?
ThredUp is a site I discovered through a friend's Facebook page.  They bill themselves as the largest online consignment and thrift store. I've always enjoyed secondhand shopping because I love deals and you're probably going to find something unique.  That's the first thing you need to know – some stuff is new with tags, but the majority is used clothes, shoes, and handbags. Each item has a rank,  like "new with tags," "excellent condition," "minor fading," "needs cleaning," etc.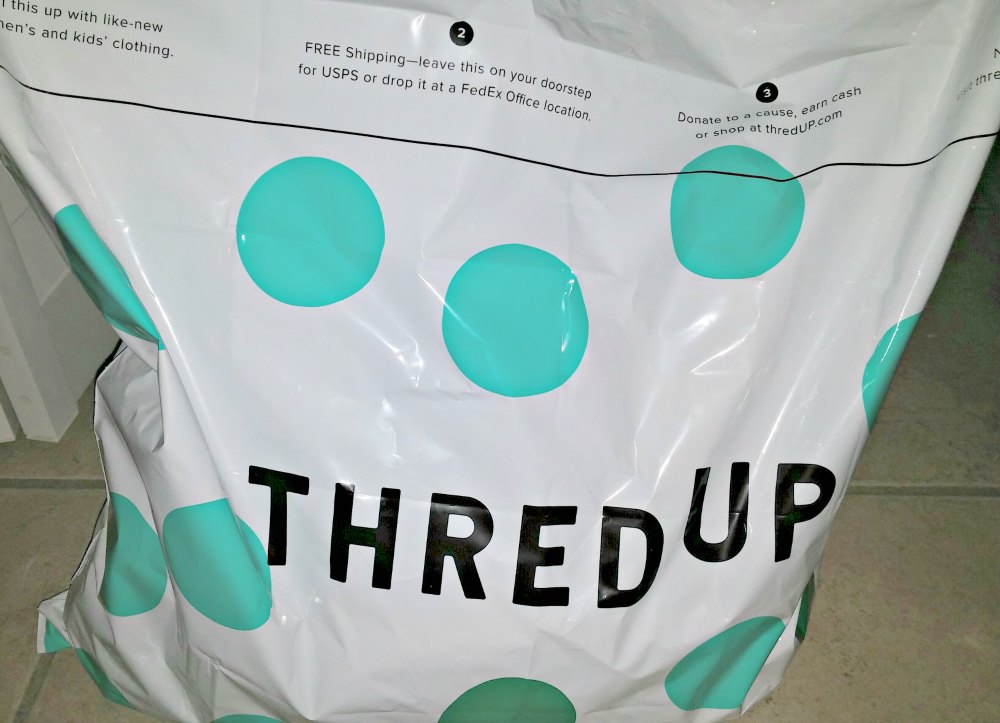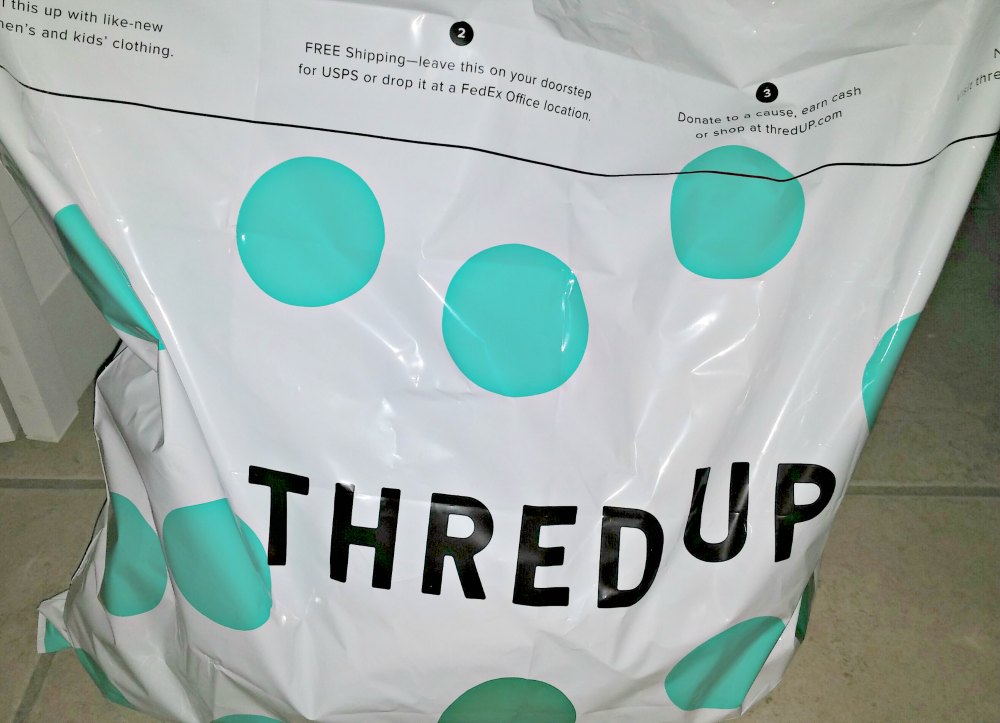 How Do you Shop?
Every item has a color photo of the front and back, usually on a dress form, so you get an idea of what it really looks like. Flat rate shipping is only $5.95 – cheaper than several other retailers – and it's free if you spend more than $79 in one transaction. Oh, and only women and children's items are bought and sold on there. There's an app which is handy, and 10% off discounts are available almost daily. Your first order is 40% off if you look up a code – just Google something like "thredup coupon."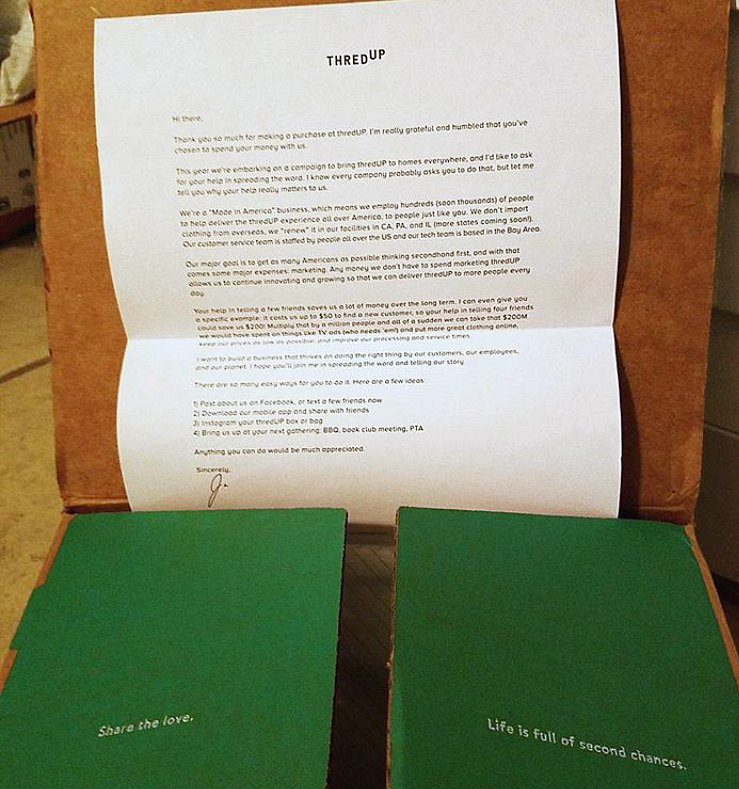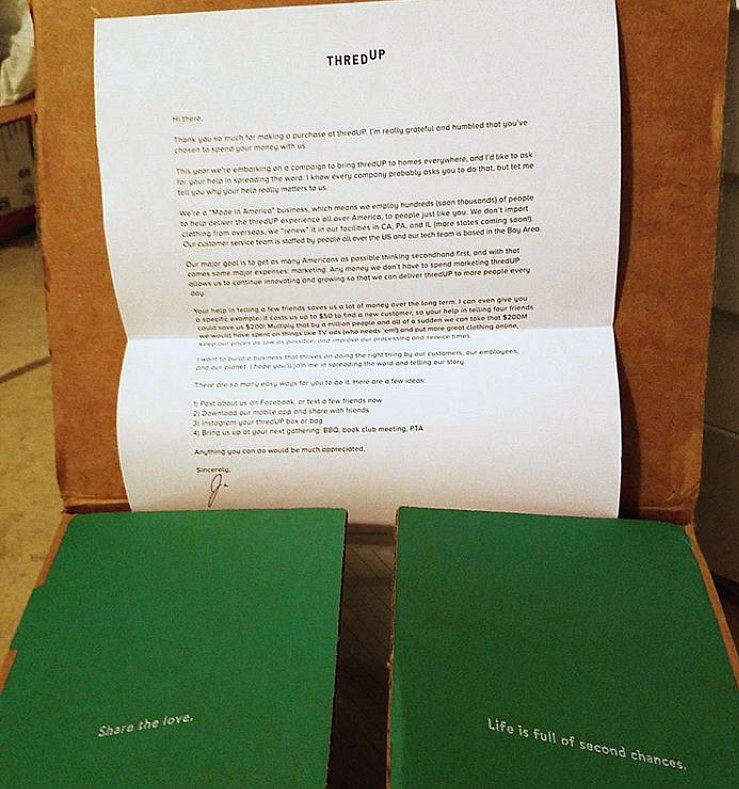 How Do You Sell?
Selling to them is also easy. All you need to do is order a clean out kit, put all the stuff you don't want anymore in the bag, and send it off with your postal carrier or at the nearest Fed Ex drop off totally free.  Then you wait. . . I sent my first bag off about 6 weeks ago,  and today I finally got a payout from it. I made just over $11, which is average for businesses that do a similar buying process locally.  Typically, I do well with the children's stuff, but not the adult stuff at the local stores so I'm satisfied with what I got from ThredUp. Plus, I can use the credit to buy more stuff!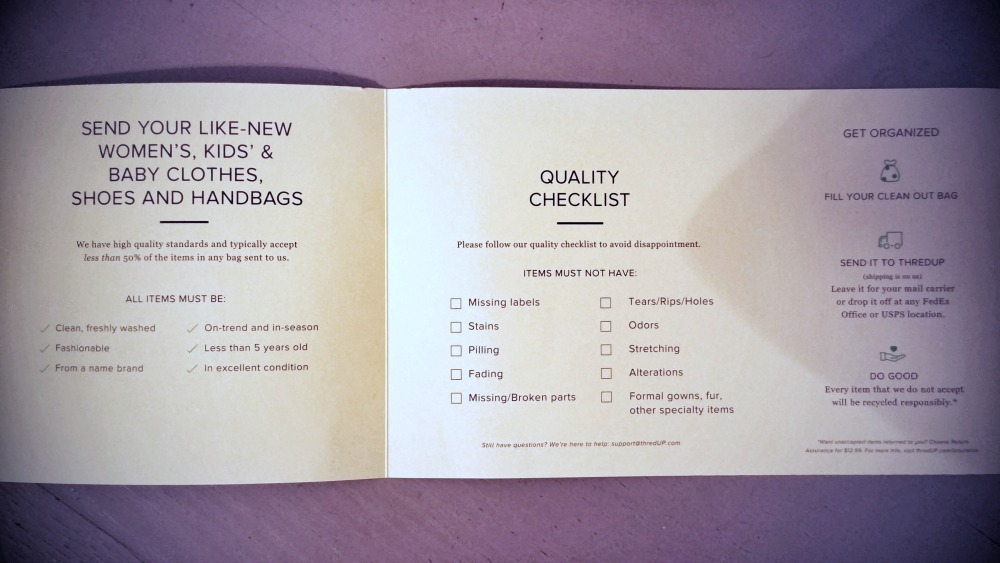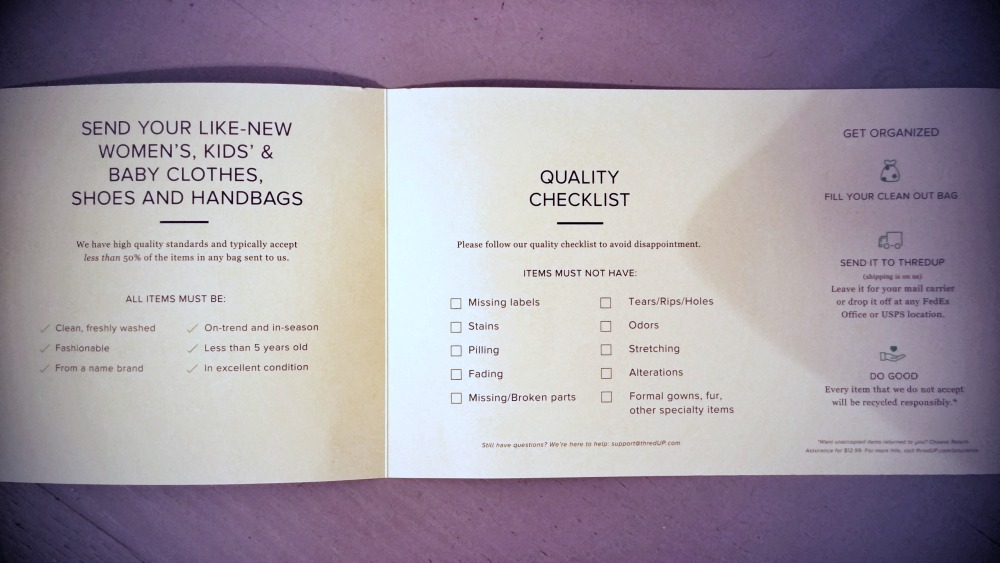 How Are Returns?
Returns are also easy, but take a little while to get processed. Give it about two weeks. That whole process is free too unless you choose the one option that's obviously not.
Final Thoughts
This is one of my favorite places to shop. Searching is easy, there's a huge variety, you can save your sizes, everything looks new when you get it, the tags and packaging are recyclable, and I've gotten really great items for me and my daughter for really good deals. Plus, whatever they don't buy gets donated to people in need. Gotta love that!
The following two tabs change content below.
I started blogging in my early twenties on Friendster, then moved onto Blogger for grad school assignments, and eventually started an art blog for a dream business I might have one day. Now I also have a mommy blog that began when I was pregnant with my daughter/first child. I am a first time mom, a reference librarian, artist, DIY-er, and wife. I grew up in New Orleans and Mandeville.