As we can all tell the summer heat is here and not going away anytime soon. My boys always want to be outside in the afternoons (why at the hottest part of the day?!) so we are always looking for a cool treat. This past week I came up with a few homemade Popsicle recipes and finally put my new Popsicle molds to use.
Before you get started you will need a few supplies: a blender, popsicle molds (I got mine on Amazon.com and the link for the exact mold is below each recipe), a silicon spatula and access to some type of freezer (I've found my deep freeze works best). Now that we have our supplies we can get started making our popsicles. Here are my recipes: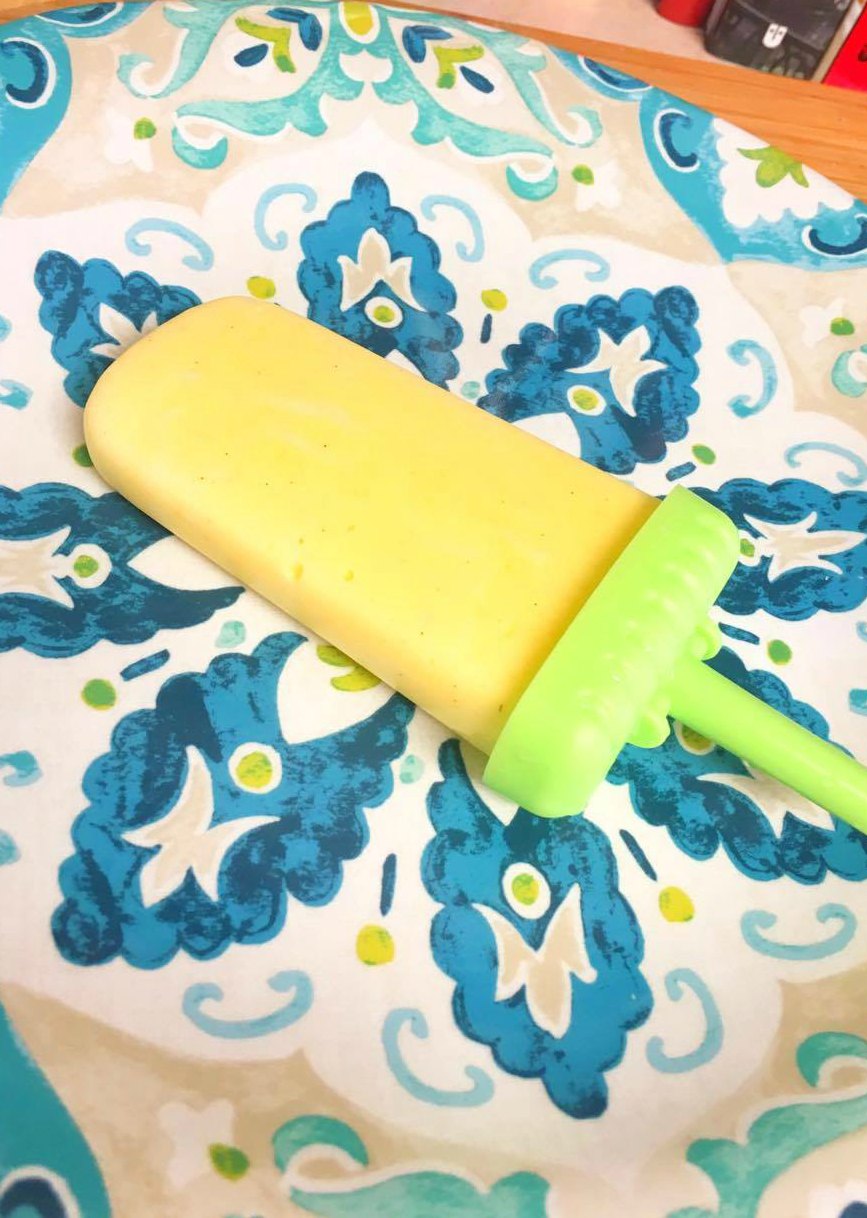 Mango Vanilla Yogurt Pop
This was by far the easiest of all the ones I made.
2 very ripe mangos
1 cup vanilla Greek yogurt
1 tbsp of honey
Add all ingredients into a blender and blend until they are nice and fluffy. Pour into Popsicle molds and freeze for a minimum of 8 hours. This part is really important. I was talked into breaking into the Popsicles early and they were not completely frozen which made them hard to get out of the container and melt very quickly. The ones we left in the freezer for the full 8 hours were much easier to get out of the mold and didn't melt nearly as fast.
When I was ready to serve I ran the molds under warm water for a few seconds and they slipped right out.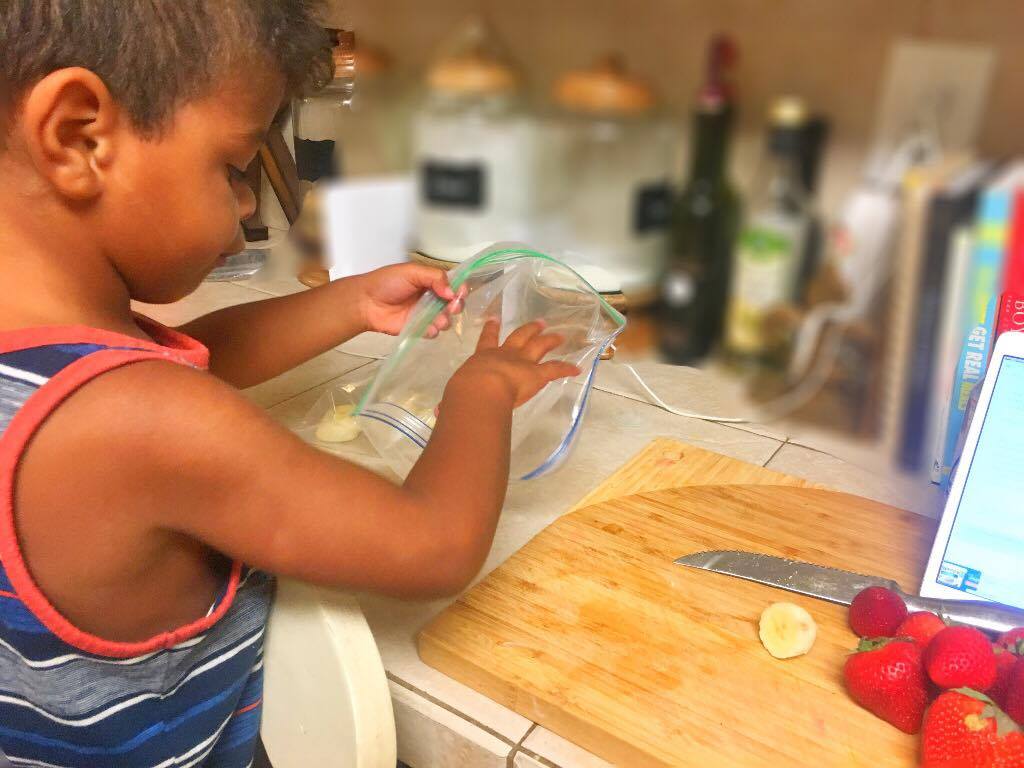 Strawberry Banana Pineapple Pops
Pint of strawberries hulled with tops removed
One or two large bananas
1/2 cup pineapple juice
In a freezer bag combine chopped strawberries and bananas. Allow to freeze for several hours. Remove and add fruit to blender with pineapple juice. Blend until combined. Pour into molds. Freeze for 6 to 8 hours. These pops are much more like an ice treat Popsicle so they require less time to freeze.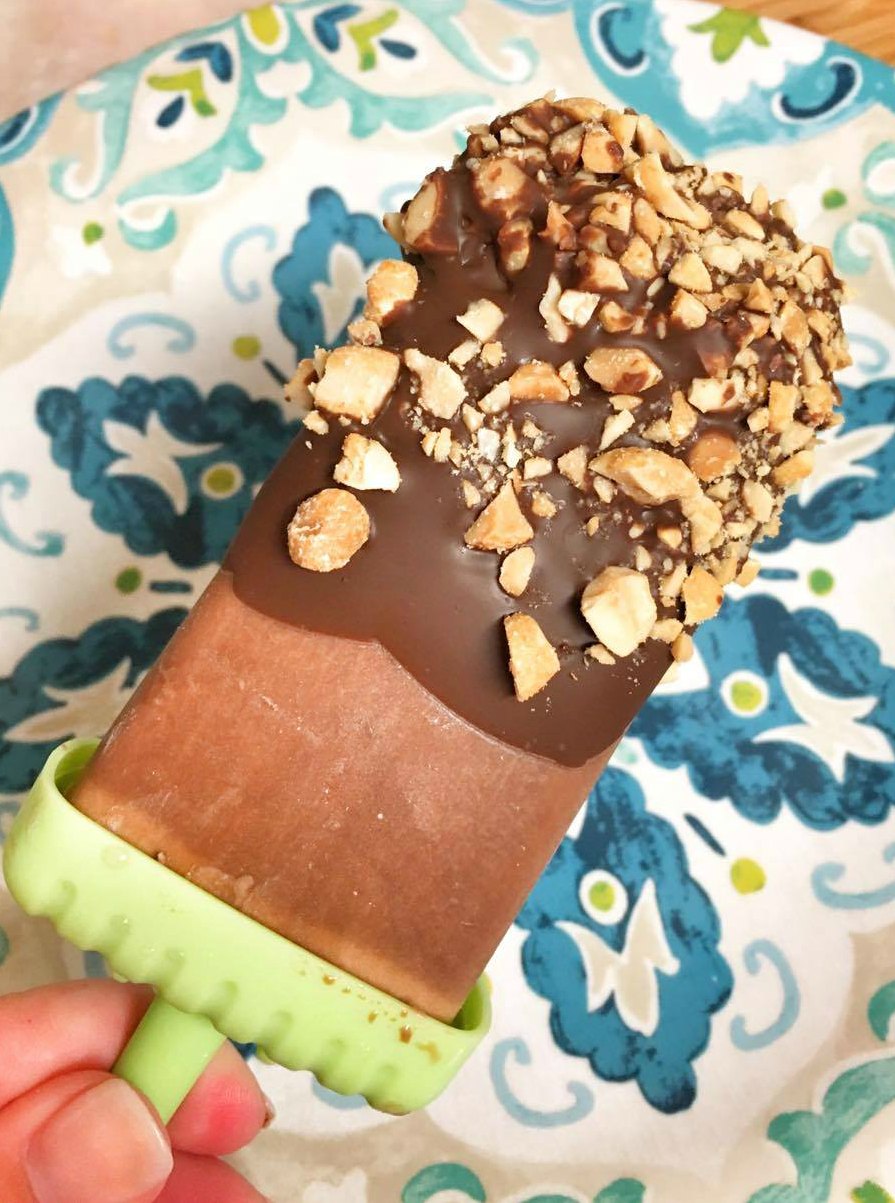 Chocolate Peanut Butter Banana Pops
1/4 cup Chocolate syrup
3/4 cup milk
2 heaping tablespoons of peanut butter
Whole bananas sliced
Bag of chocolate chips
2 tbsp coconut oil
Handful of Peanuts chopped
Combine chocolate syrup, milk and peanut butter into a blender and combine. Take small slices of banana and line the inside of the Popsicle mold. Fill each mold with blended mixture. Freeze for a minimum of 8 hours. Remove Popsicles from the mold and place back in the freezer on a plate. In a bowl combine the chocolate chips and coconut oil and microwave in 30 second and then 15 second increments until melted.  Chop peanuts and put in a separate bowl. Remove Popsicles from the freezer and dunk in chocolate mixture. Immediately coat in peanuts and return to freezer. Allow 2 hours to harden and enjoy.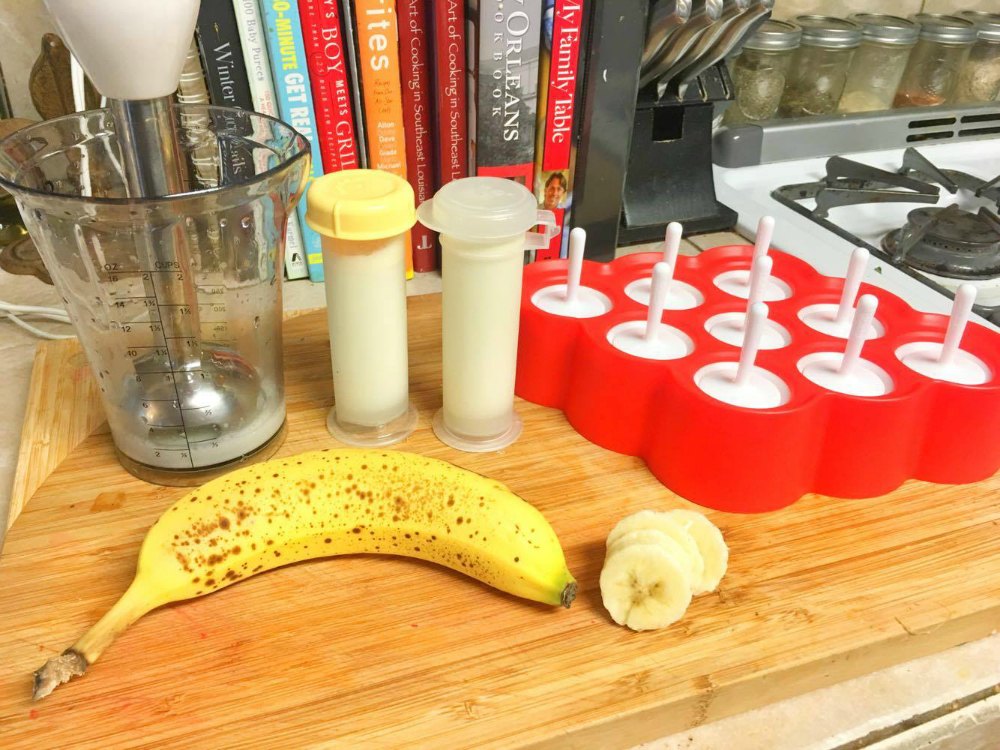 Breast Milk Popsicles (Pops' Pops)
Those worked great for my two oldest boys. However, in addition to my two toddlers I also have a 7 month old. Since he is still exclusively breast feeding I was feeling bad that he couldn't join in on the Popsicle fun so I came up with a treat for him too. I found these precious little Popsicle molds on Amazon and they were the perfect size for him to hold.
4 ounces of breast milk (or any kind of milk)
1 ripe banana
Add to blender and combine. Pour into molds and allow to freeze for 4 to 6 hours. Allow baby to enjoy.
On a side note these are great for a teething baby.
Now that you have these recipes I hope these cool treats help your summer days pass by a little quicker!
Making popsicles is just one of a bunch of fun activities you can do with your kids this summer. If you're looking for more, check out our summer guide or join our Facebook group 75 Days of Summer.