I couldn't be happier to be welcoming Art Monroe's Tiger Rock Academy as our newest sponsor! My girls have been taking classes at Tiger Rock for almost a year now, and they have learned so much more than how to kick and block. They have had the opportunity to train with some of the best instructors, not only on the northshore, but anywhere, including Senior grand master Art Monroe, a 9th degree black belt and one of the three founding members of the Tiger Rock franchise. Tiger Rock is now one of the largest franchises in the world with over 100 locations nationwide. Mr. Monroe was and continues to be committed to the training of athletes and the improvement of his sport.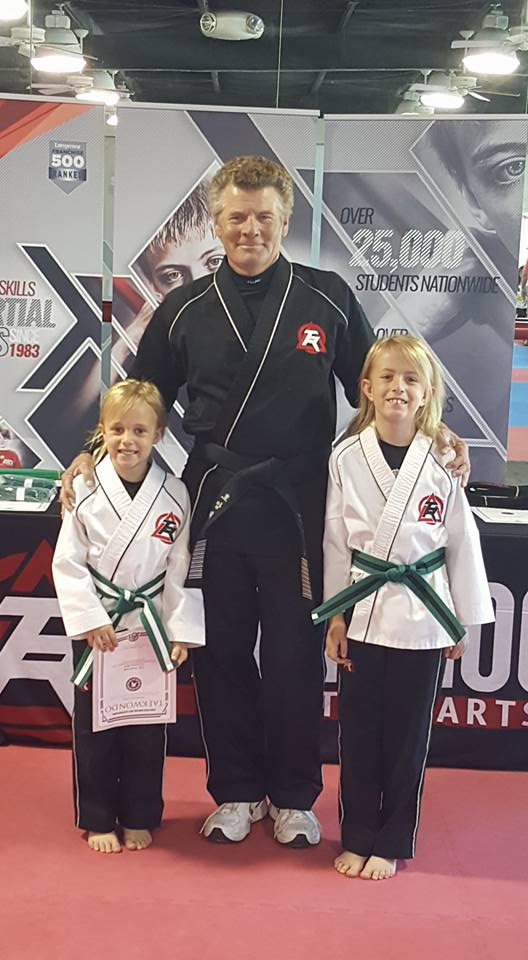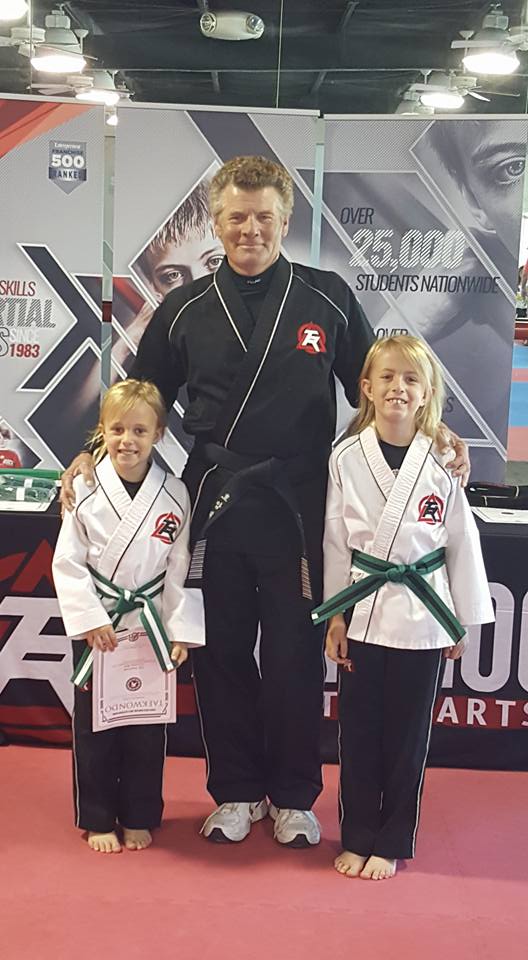 How is taekwondo different from other sports?
It's great for all around fitness: Each class includes cardio warm-ups and stretching as well as technique. It give a full-body workout in a fun and challenging environment. No two classes are ever exactly the same, so you don't have to worry about your kids getting bored.
It helps teach life lessons: Students are taught the value of hard work, self-improvement, and competition. At each belt level, students learn one of the tenants of taekwondo and what each of those core values means. Those tenants are: honor, courtesy, integrity, Perseverance, self-control, courage, community, strength, humility, and knowledge. It also helps to build self confidence and self discipline.
It encourages healthy competition: Tiger rock hosts three separate tournaments throughout the year, and all students and belt levels are encouraged (but not required) to participate. While students train as a group, taekwondo is an individual sport, and competition is one on one.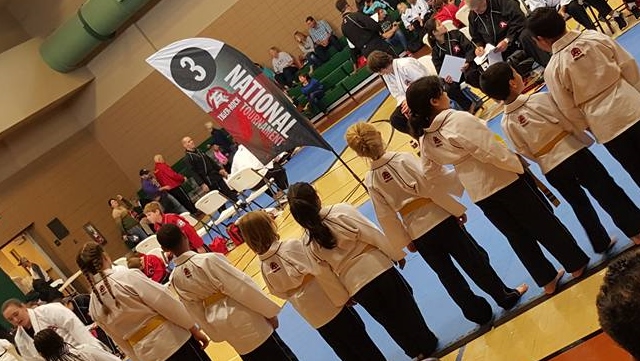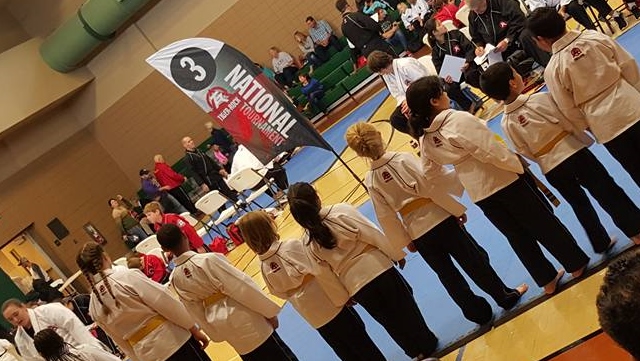 It isn't seasonal: Students train all year round, allowing them to continually learn and hone their skills and reach their full potential as athletes.
It's not just for kids:  Tiger rock offers a variety of classes for all ages and skill levels, including adults. One of the things I love is that martial arts is something that the whole family can do together. I had the opportunity to go and try out an adult class for this post, and it was a real, heart pumping, sweat-inducing workout! Adult classes include elements of cardio and self defense along with specific blocking and kicking skills, and one on one sparring for those who have achieved the rank necessary (green belt).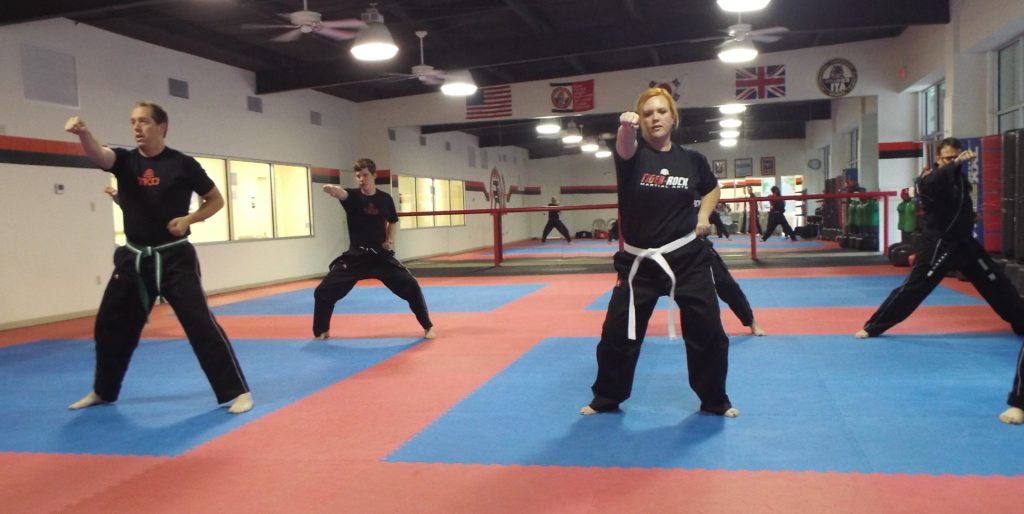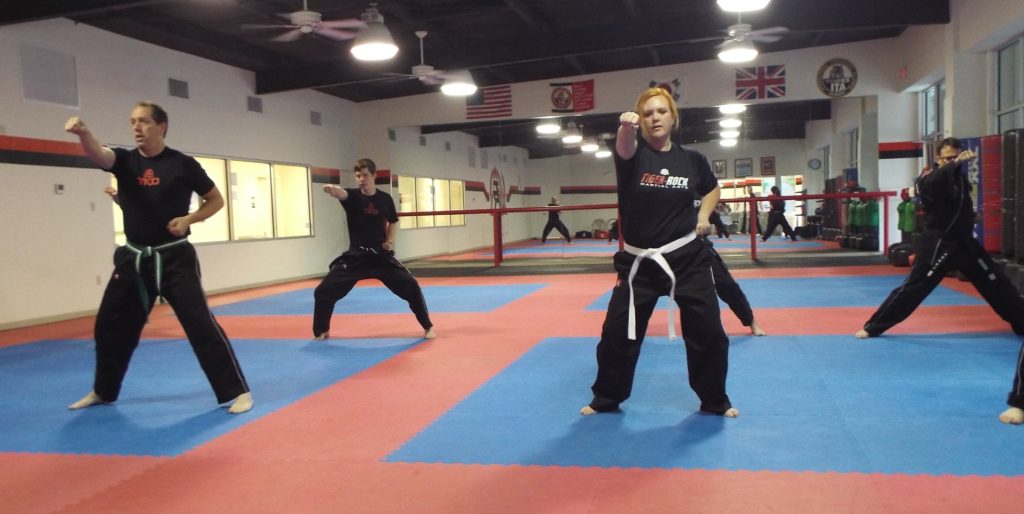 What Sets Tiger Rock Apart from the Rest?
Tiger Rock has more than than 40 years of dedication in training athletes, and a constant desire for improvement. Tiger rock was the first to use padded training floors instead of hard wood. They were also the first to develop and use padded sparring gear for protection against injury. At Tiger rock, they aim to train life-long athletes, and give those athletes the tools to continue to grow and improve their skills
Right now, you can try 3 classes for $38 (includes training shirt). Call or drop by for class times!
300 Dalwill St.,
Mandeville, LA 70471
(985)624-3455
The following two tabs change content below.
Melissa
I am a stay at home mom to two little girls who keep me running. I also care for my elderly grandmother full time. I'm a fan of fitness, mainly because I'm an even bigger fan of cooking and eating. When I'm not busy juggling other people's busy schedules, I can usually be found with my nose in a book or conducting bold experiments in my kitchen, some of which are quite tasty.