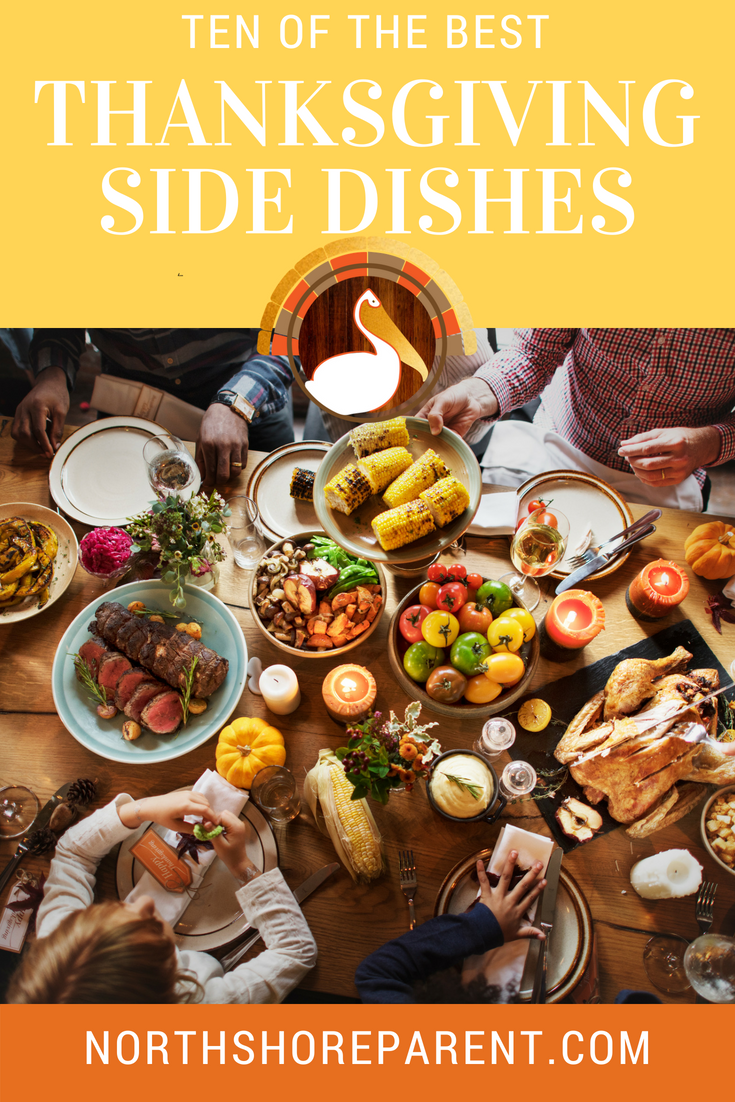 With Thanksgiving just a few days away I'm starting to take stock of how much sugar, butter and bourbon we have in the house (the reason will become clear in a second) and searching for my recipe binder. And I'm sure households across the Northshore, as well as throughout the country, are doing the same thing as we prepare for the meal (or meals) that serve as a symbol for all we are thankful for.
At my mom's house we'll have about 15 people show up for dinner, give or take a few, and most of us who can see the top of the stove have our go-to recipes; my sister makes a killer potato casserole, my brother-in-law fries up two turkeys that out all other turkeys to shame. Thinking about that made me curious: What are the specialties or favorites from other families?
So I asked my friends on Facebook what their favorite Thanksgiving day recipes are, and the responses were many and varied, with some that are completely foreign to me. Sorting through the answers — and including some of my family's favorites — here are the top ten dishes, in no particular order, with recipes (or links to) included when applicable.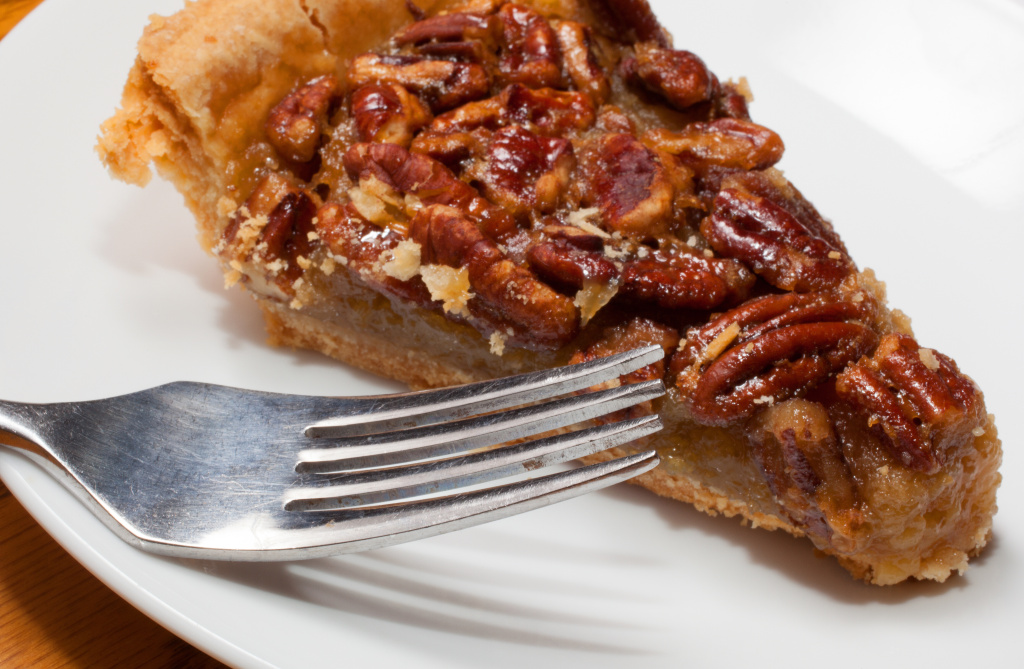 Bourbon Pecan Pie: This is why I'm starting to take stock of butter, sugar and bourbon (though bourbon is a multi-tool during the holidays). I always forget one of the ingredients for this pie and have to run out to the grocery store at the last minute to buy something. Nevertheless, this pie has become a staple at my mom's house for both Thanksgiving and Christmas day. If I showed up to lunch without this, there's a better-than-average chance someone would punch me in the face. For extra goodness, throw some semi-sweet or dark chocolate morsels right after removing the pie from the oven.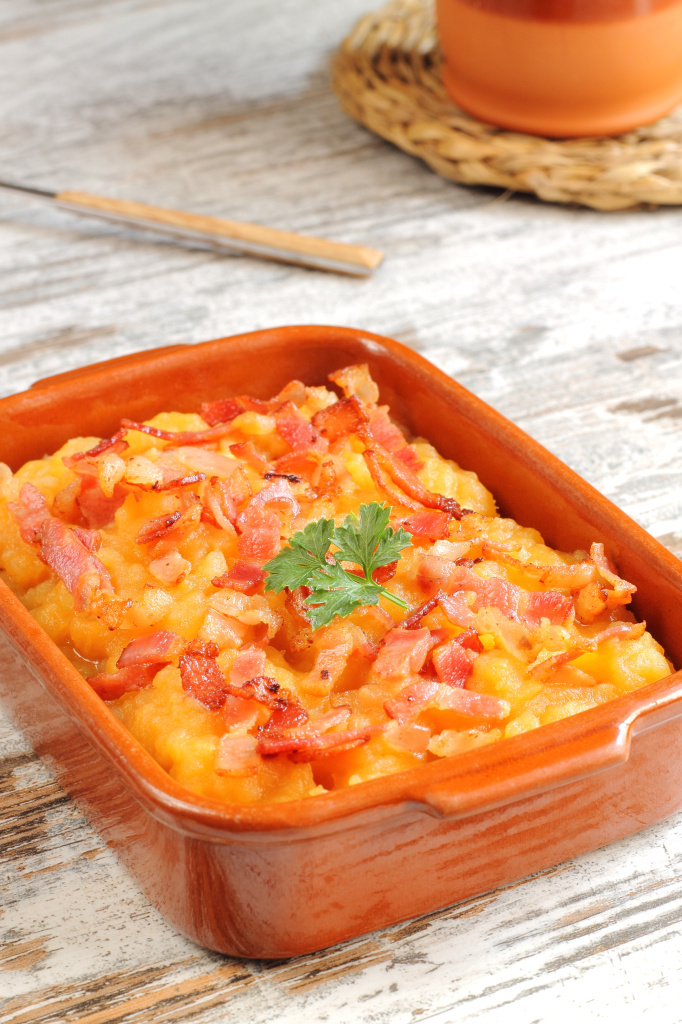 Potato casserole: Another Paula Deen recipe has made the list and my sister, Darce', reproduces it faithfully every year, God bless her. It's not a healthy recipe by any stretch of the imagination, but it is amazing. Think of it as a loaded baked potato, just in casserole form with more butter, sour cream and bacon. Don't pass this one up.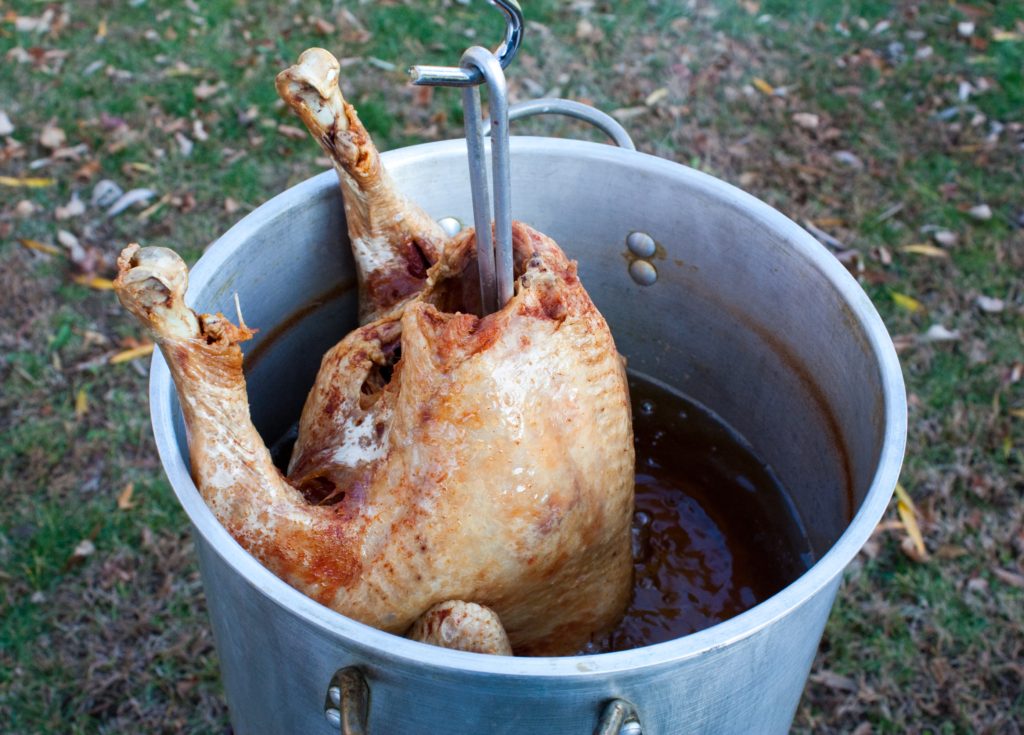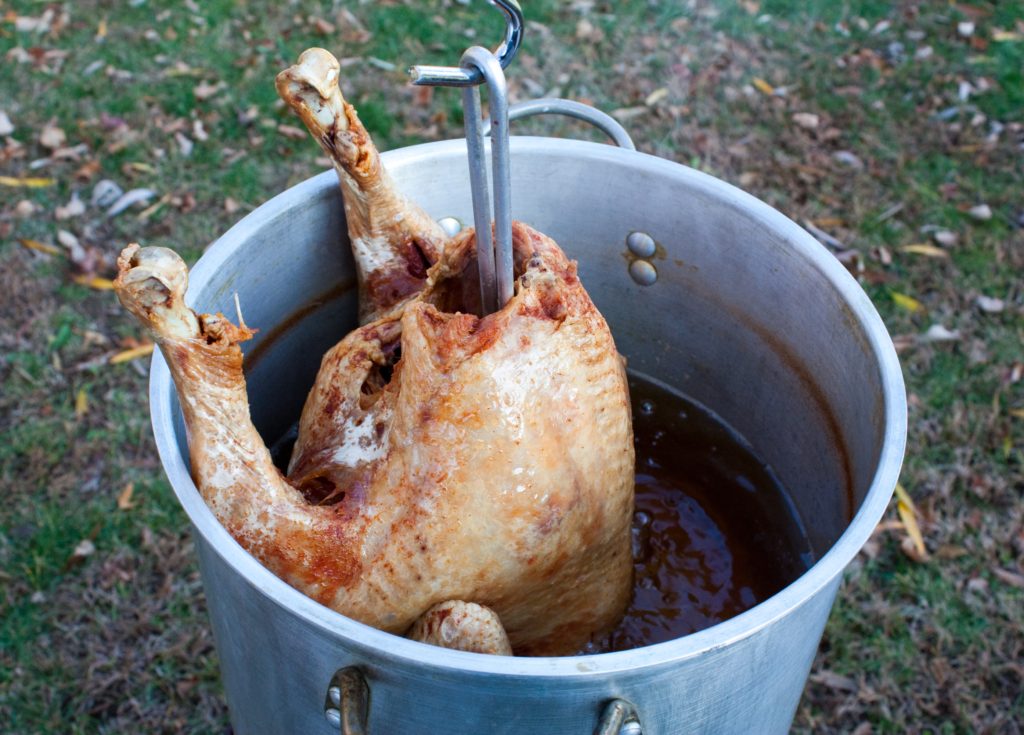 Deep-fried turkey: This will be my brother-in-law Chris' third year deep-frying our birds. He nailed it the first time he did it, and it only got better last year. Alton Brown, a chef for whom I have the utmost respect, has all but said deep-fried turkeys are an abomination and serve no purpose as well as being too dangerous to cook. I disagree with Mr. Brown across the board as far as fried turkeys are concerned. I find them to be juicier, tastier and just flat out better than oven-roasted or smoked turkeys.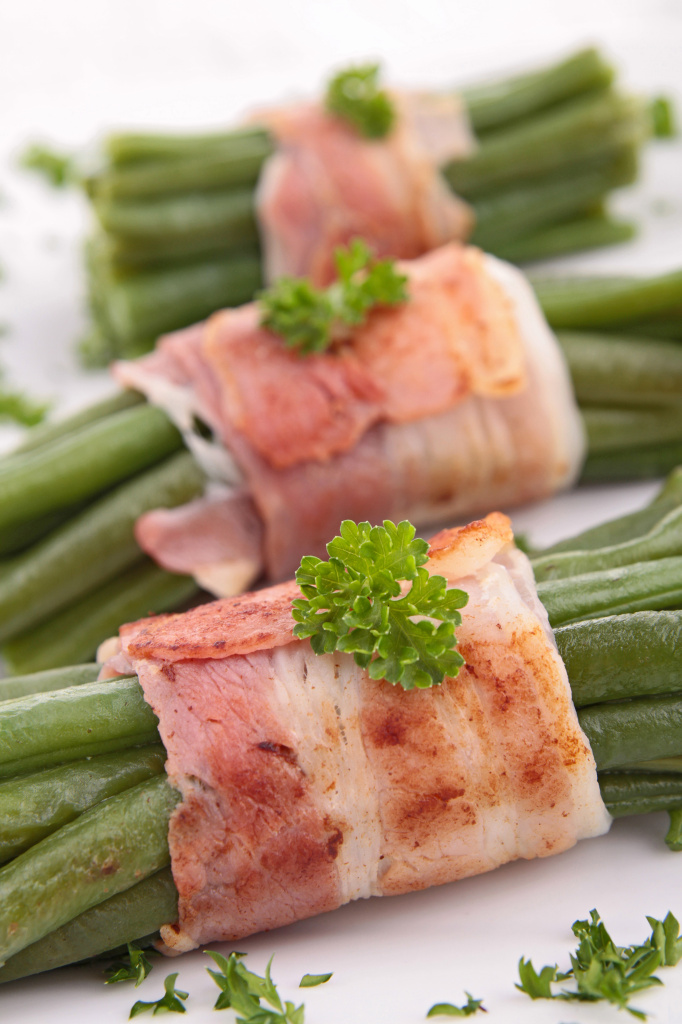 Green bean bundles: This is from a high school friend, Angie. I've had asparagus prepared in a similar fashion, so I don't see why the green beans wouldn't work in this capacity as well:
1 large package frozen green beans (the long ones work best)

Bacon

Sauce:

1/2 cup melted butter

1/2 cup brown sugar

1/4 cup soy sauce

Slightly boil the green beans and set aside. Partially cook the bacon (not crispy). Arrange green beans into

bundles, wrap each bundle with a piece of bacon and place in baking dish. Combine sauce ingredients and

pour over beans. Bake at 350 degrees for 30 minutes.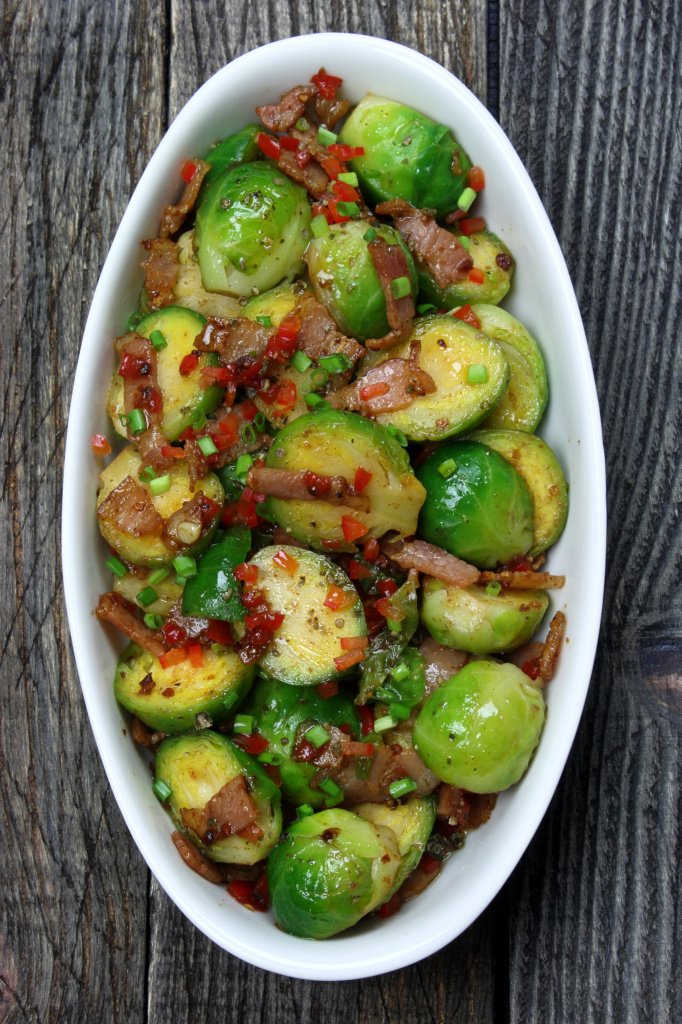 Brussel Sprouts with Bacon and Pomegranate: Brussel sprouts are the arch-nemesis of every American 7-year-old, and I'll be the first to admit I'm no fan of steamed brussel sprouts. I'm simply not interested in eating something that smells like … that doesn't smell great. Let's leave it at that. But this recipe was mentioned more than once in the Facebook thread, so I figured it was worth mentioning here. It has bacon, so it can't be 100 percent terrible.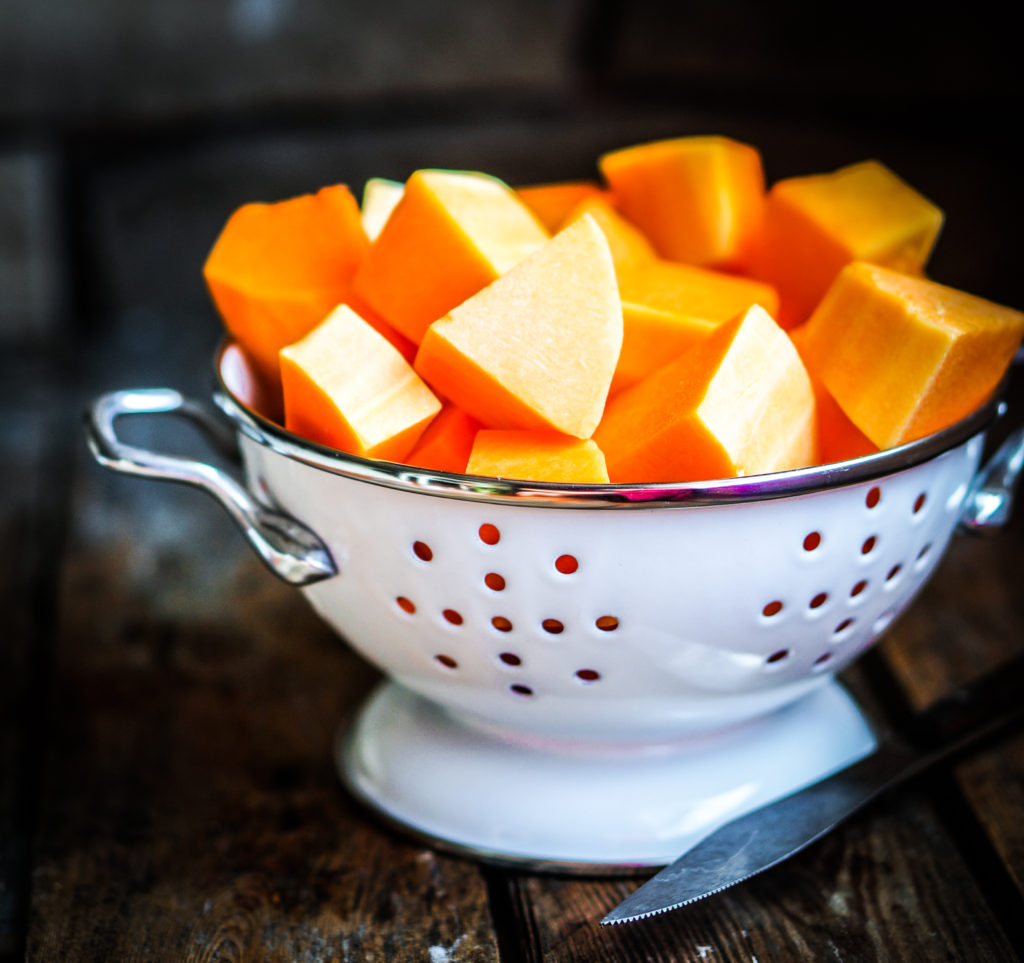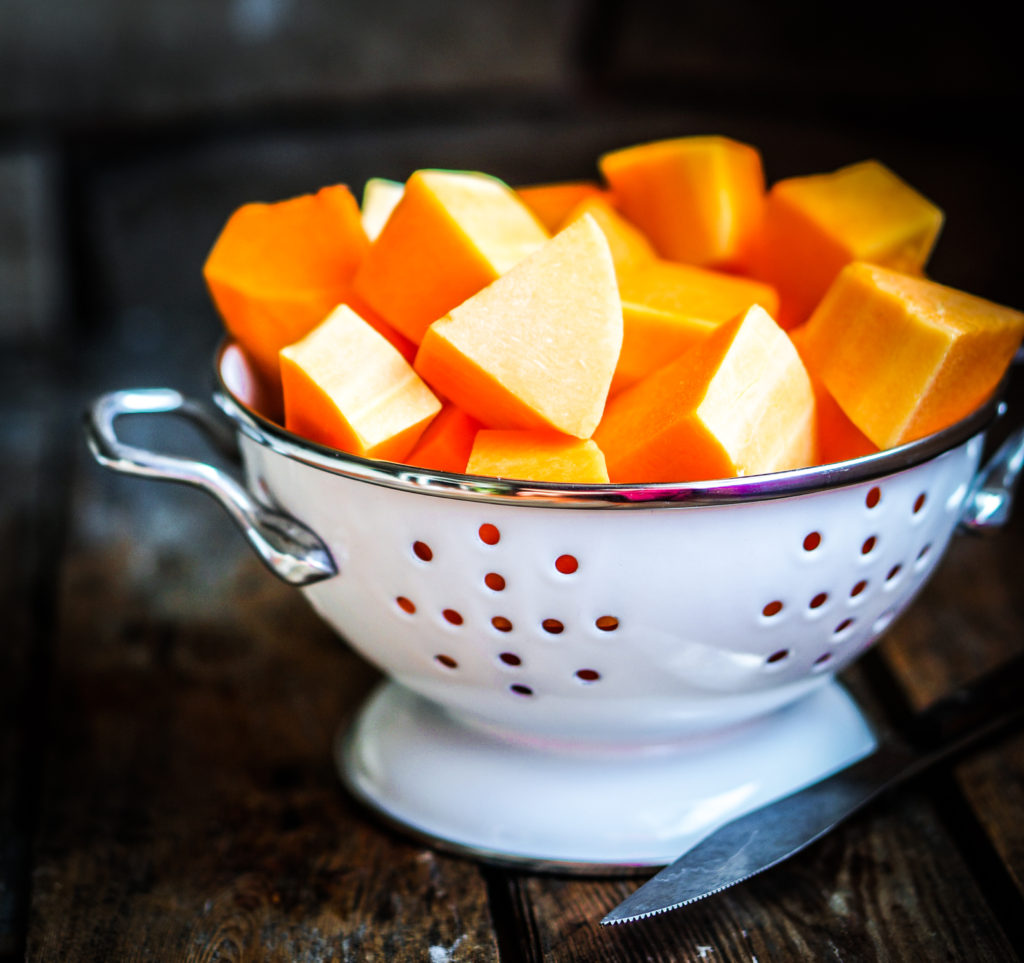 Curry-Roasted Butternut Squash and Chickpeas: Another new one to me that was suggested by my friend DeAnna. Though the curry doesn't exactly fit the Thanksgiving profile, it sounds delicious and I'm a sucker for anything curried. Plus, DeAnna knows what she's talking about when it comes to food, so this is now officially on my radar.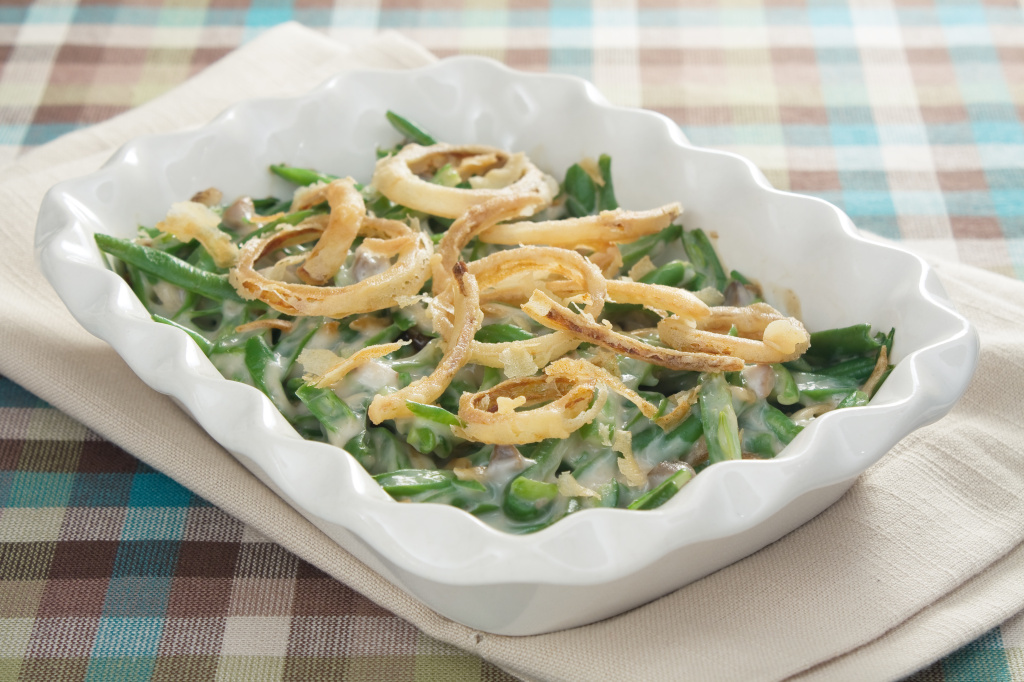 Green bean casserole: A classic Thanksgiving dish since 1955. It's estimated that 30 million of these will be made; that's one for roughly every 10 people in the United States. I've never been a fan of this dish either, but it's been served for nearly 60 years now, so who am I to judge. My friend Danielle (or Super D, as I like to call her) supplied this all-homemade recipe.
Ingredients:

Trimmed green beans

cream white or crimini mushrooms

thin cut bacon

seasonings to taste

whole cream

onions

buttermilk

flour

eggs

Directions:

Shoestring cut your onions and soak them in buttermilk dunk in seasoned flour, dunk in egg, dunk in flour again, fry until crispy. Drain well, cool. Store. Fry bacon to the chewy stage between wiggly and bacon bits. Remove. Chop. Reserve grease and saute all the happy things (celery, garlic, bit of onion with some seasoning) throw the mushrooms in too so they soak up some bacon flavors. Add cream and simmer til you have cream of mushroom soup. If you need it thicker work it into a little bit a blonde roux, or add some cheese, everyone loves cheese. lol. Blanch your green beans or sauté. I personally have extra bacon grease on deck and sauté them in that, but blanching will work too.

Combine the soup, bacon, and green beans. Top with fried onion. Bake for 35 minutes or so.
Mirliton and Shrimp Casserole: I've only had this once. It was awful. The person that prepared it openly admitted to over-salting the casserole, thereby making it inedible. I desperately want to try this south Louisiana specialty again because it was mentioned by several friends. This recipe is from John Folse, so that pretty much guarantees it will be amazing.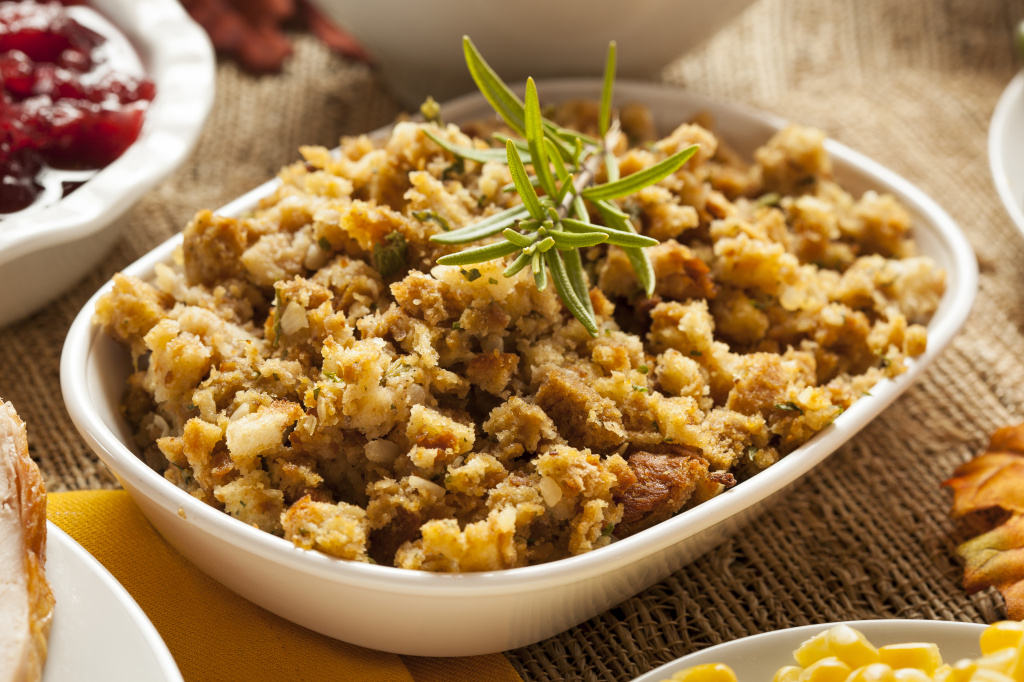 Oyster dressing/stuffing: Another south Louisiana favorite by another rock star of Louisiana cuisine, John Besh. My grandmother makes hers every year for both Thanksgiving and Christmas, and my family goes ape over it both times. Sadly, I don't have her recipe, but I figure Besh's will substitute nicely.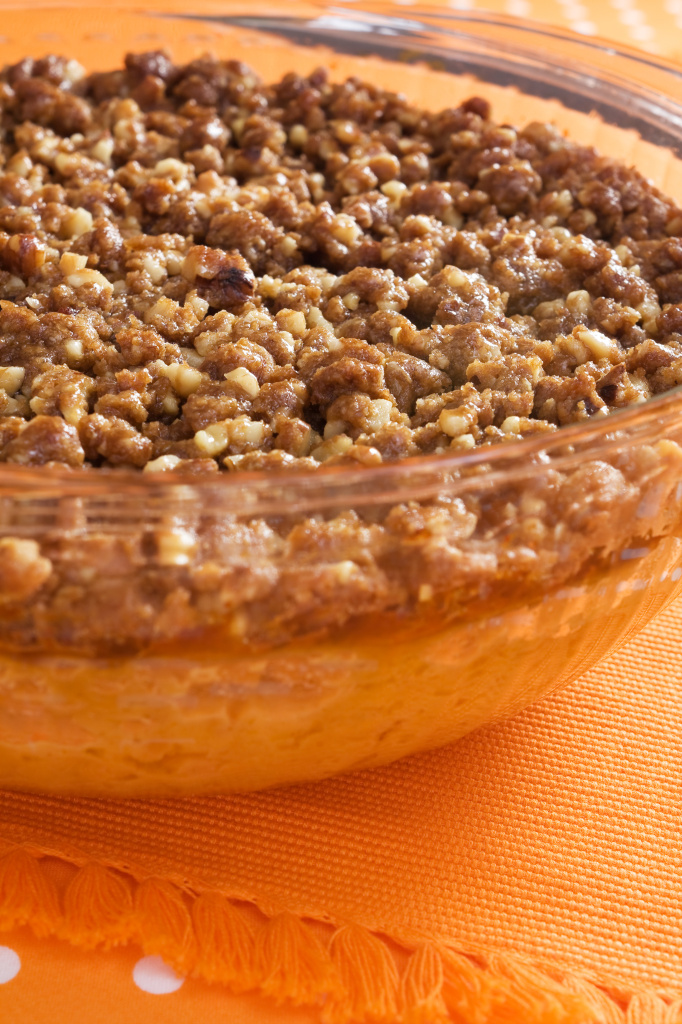 Sweet potato casserole: I would be remiss to not include sweet potato casserole on this list of Thanksgiving all-stars. My sister-in-law makes a version that is so good, some of us want to put some in a syringe and inject it straight in to our veins. It's that good. I had it for the first time two years ago and it's one of the dishes I most look forward to. Unfortunately, I don't have her recipe, but this one from Food Network seems acceptable.
This is not an all-encompassing list by any means. With so many different family traditions, I'd be writing straight through Christmas if I tried to include everyone's favorite recipe. Rather, look at this as a basic outline of what can help make your family's Thanksgiving as delicious as possible.
Happy Thanksgiving!
Looking for more great tips for Thanksgiving and how to celebrate it on the Northshore? We've got you covered. We've got so many great ideas on how to feel less stress, cocktails to fix, and how to deal with annoying relatives. Check it all out in our Thanksgiving guide.
The following two tabs change content below.