Full disclosure, I'm one of those wacky theme park enthusiasts. I enjoy vacation planning in general and theme parks are a next-level planning experience that I welcome and embrace. However, I realize I'm probably in the minority with this strange love affair. I recognize theme park vacations can be incredibly stressful, and I'd like to offer a hand in alleviating some of that stress. I have a Universal annual pass and have been several times over the past year- twice with my 3 boys (11, 9, 5 at the time) and once with only my husband- so I feel like my knowledge is up-to-date and relevant to both families with and without kiddos.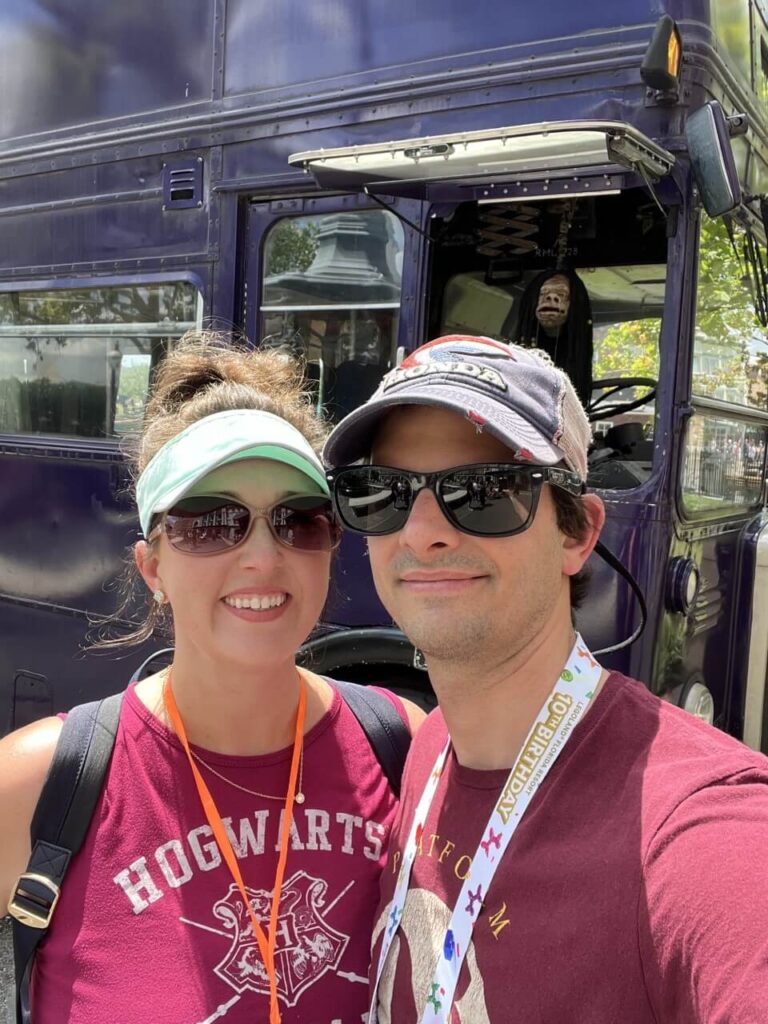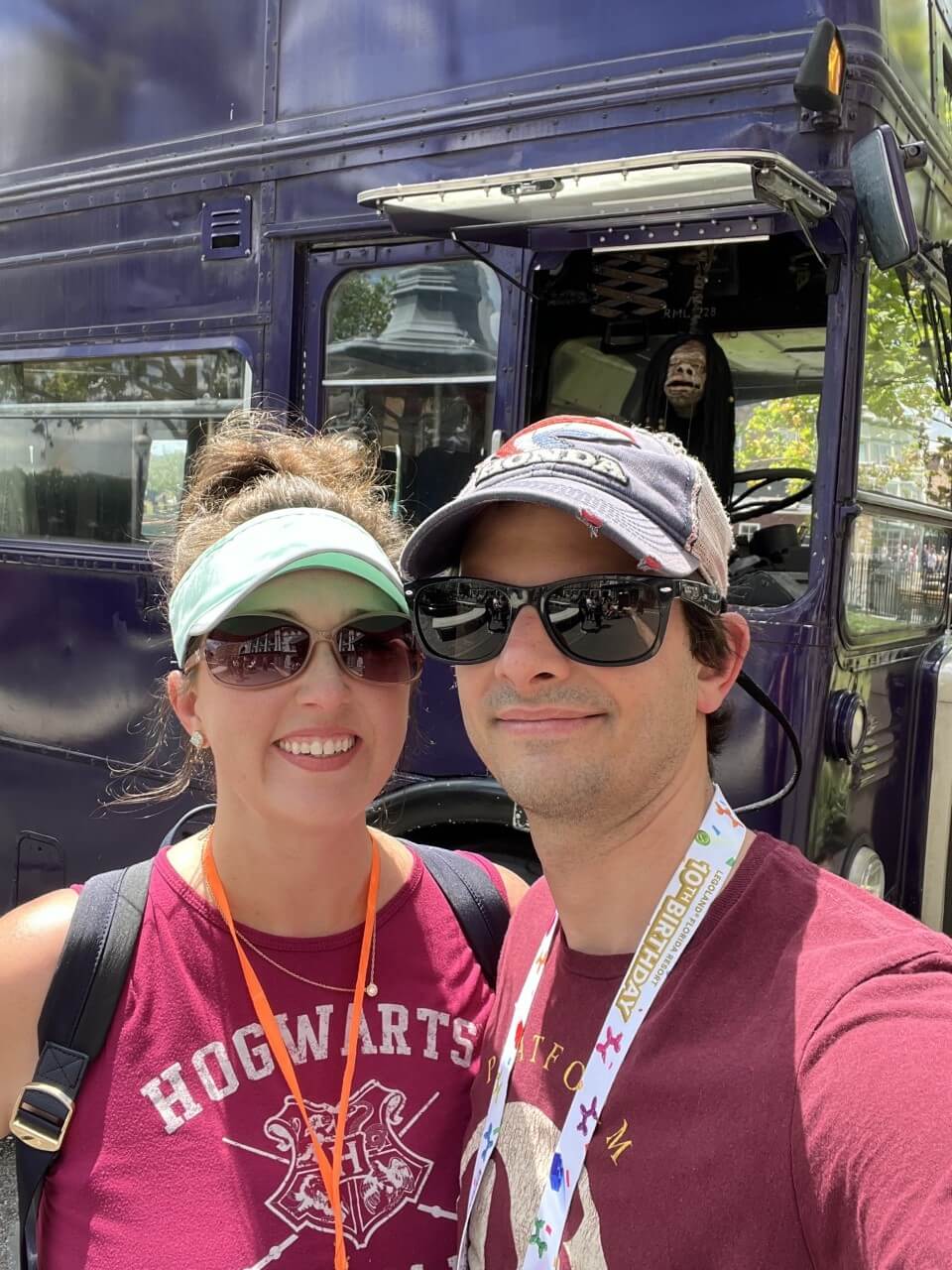 Before I launch into the tips, here is some basic knowledge for complete newbies to Universal. . .
Universal Orlando Resort is a vacation destination comprised of 2 theme parks (Universal Studios and Universal Islands of Adventure), one water park (Volcano Bay) and 8 on-site hotels of varying price points. Tickets can be purchased for either one park per day or park-to-park, meaning you can "hop" from one park to the other and ride the Hogwarts Express between parks. Staying on-site at any Universal hotel gives you access to 1-hour early admission and transportation to and from the parks. I consider this a major perk, especially considering their bus transportation, even at their value resorts, is quite efficient.
In my opinion, to really do a theme park right, you need at least a moderate amount of planning. When people tell me they're going to "wing" their theme park trips, I'll admit, I clutch my pearls. Just kidding- I clutch my neck lanyard that holds my theme park tickets for easy access. Pearls at at a theme park- LOL.
And now for my tips to make the most of your Universal vacation: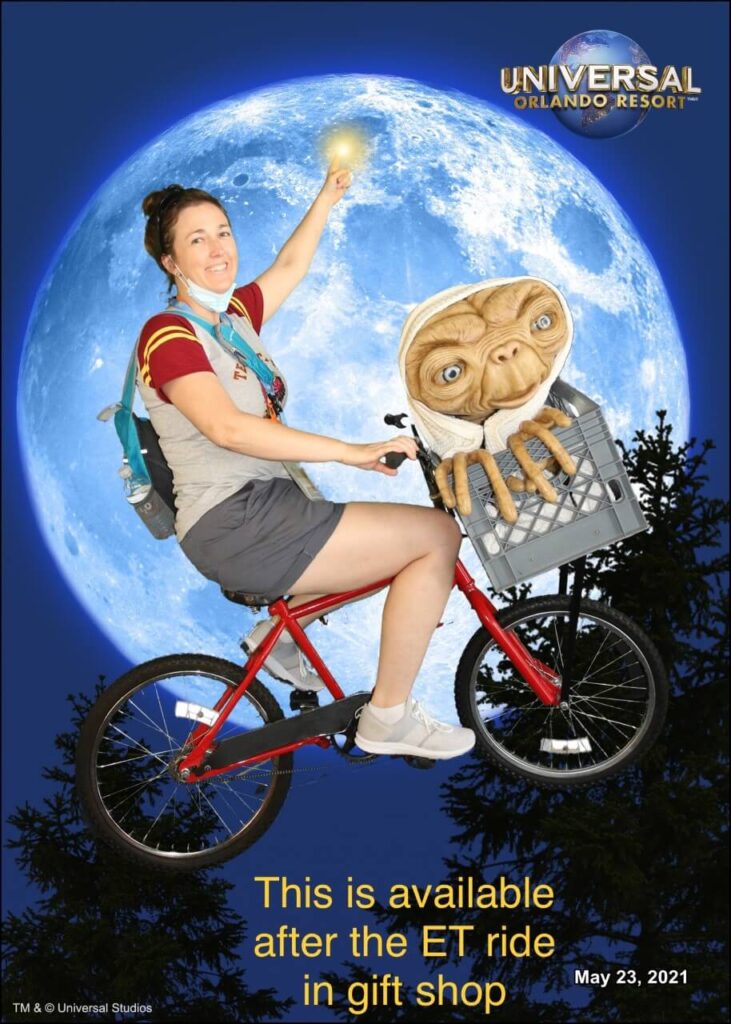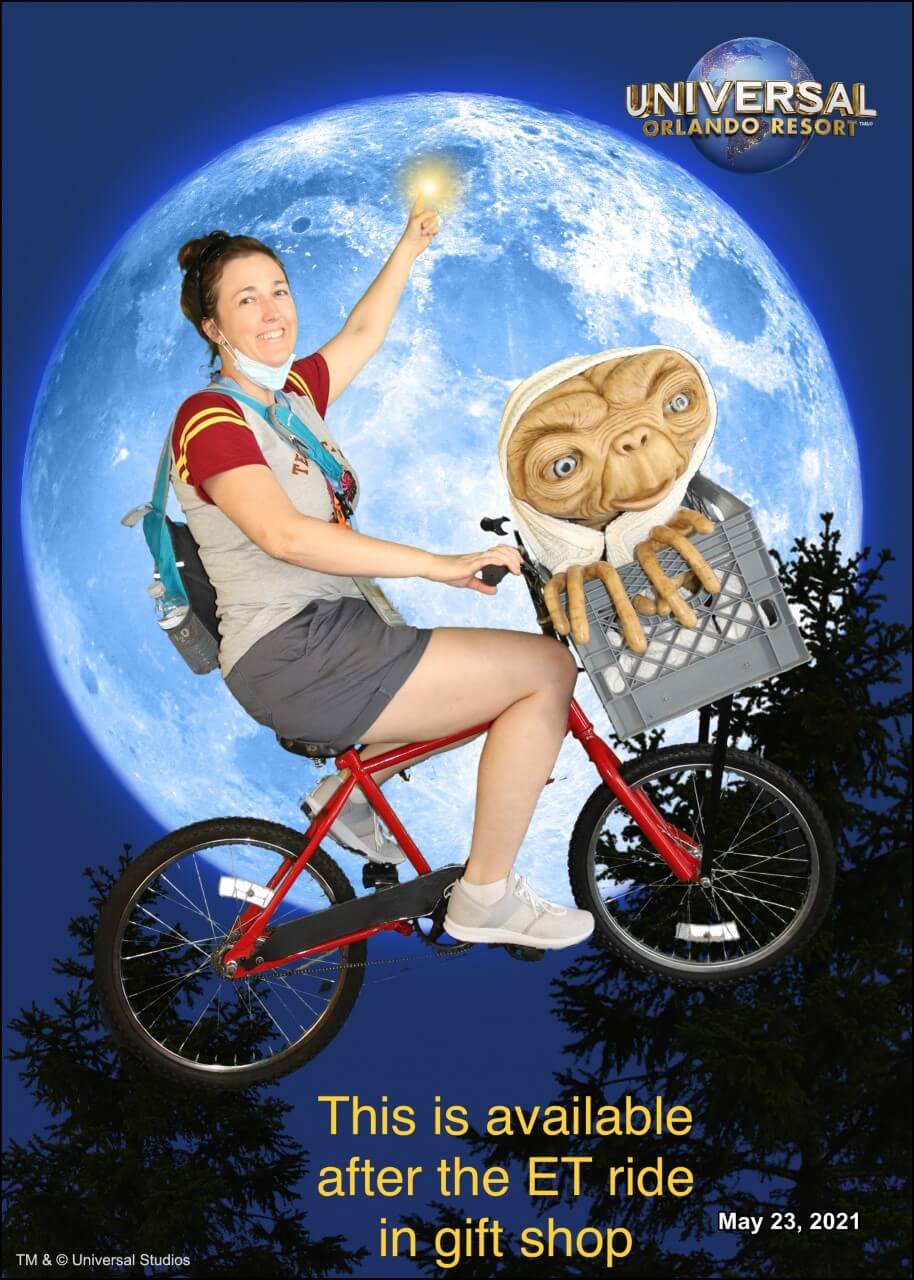 1. YOU SHOULD STRONGLY CONSIDER STAYING IN A PREMIER RESORT FOR HUGE PERKS.
Universal has 3 top-tier (or "premier") resorts- Hard Rock, Portofino Bay, and Royal Pacific. Now, don't get me wrong, I love me some Disney and certainly there are things about Disney that trump Universal, but Universal definitely takes the cake for incentivizing top tier hotel stays. First and foremost, stays at a premier resort come with Universal's Unlimited Express Pass. This is the Universal equivalent of Disney's Lightening Lanes, but they require ZERO scheduling. You never have to take out your phone to snag times when using Express Pass. Rather, your premier resort room key serves as your skip-the-line pass. You simply show your room key at the Express entrance at each ride any time and you're granted access. You can do this as many times a day as you want, and almost all rides have an express entrance. If you are not staying in the deluxe resort, you have the option to add express passes to your tickets, but the price is so high it's typically cheaper to add a night at a premier resort than pay for express passes to each ticket in your party. When you stay at a premier resort, each person in your party receives express passes for ALL day of check in and ALL day of checkout. So, even if your room is $500 for the night, the price of express passes might be $150 per person/per day if you're not staying in a premier resort. You can do the math on that! If family of 4 plans on going to the parks for 2 days (or even just one), chances are the premier resort will pay for itself just in express passes.
Another reason to stay in a premier resort is the location. All 3 premier resorts have private walking paths to the park entrance, which allow you to bypass the main security hub. The walk is a shaded and scenic 7-12 minutes, on average. Don't like walking? Premier resorts also provide water taxis, which run continuously between hotel and park. The ride is super quick and can be a nice break if you've been walking the parks all day.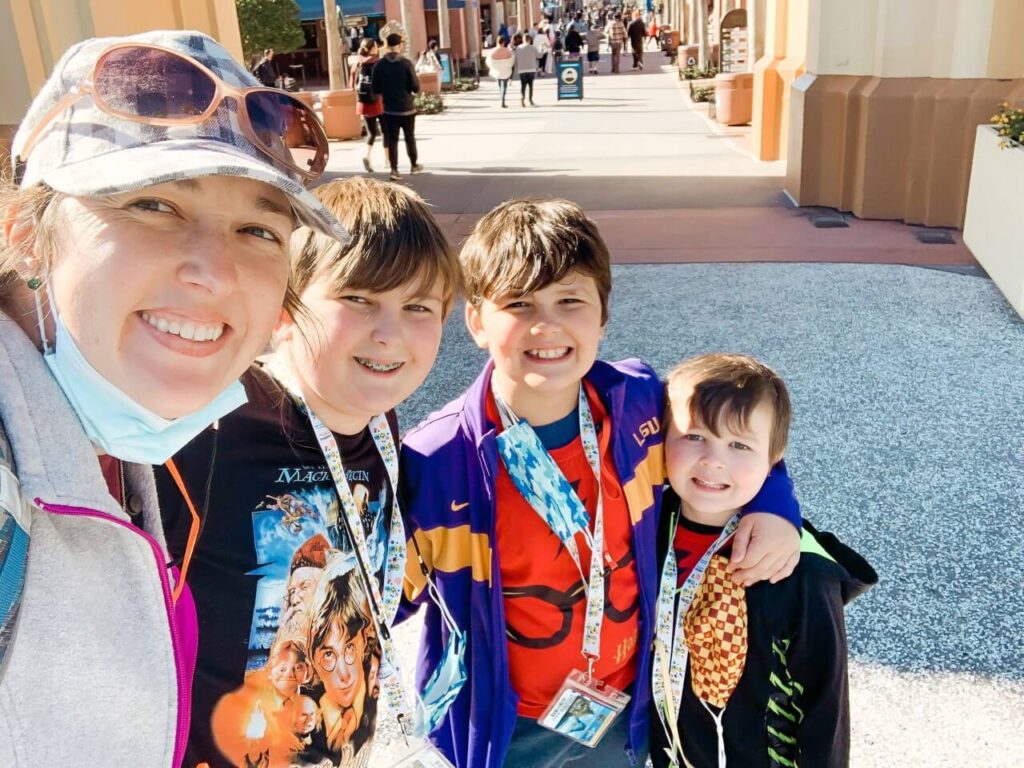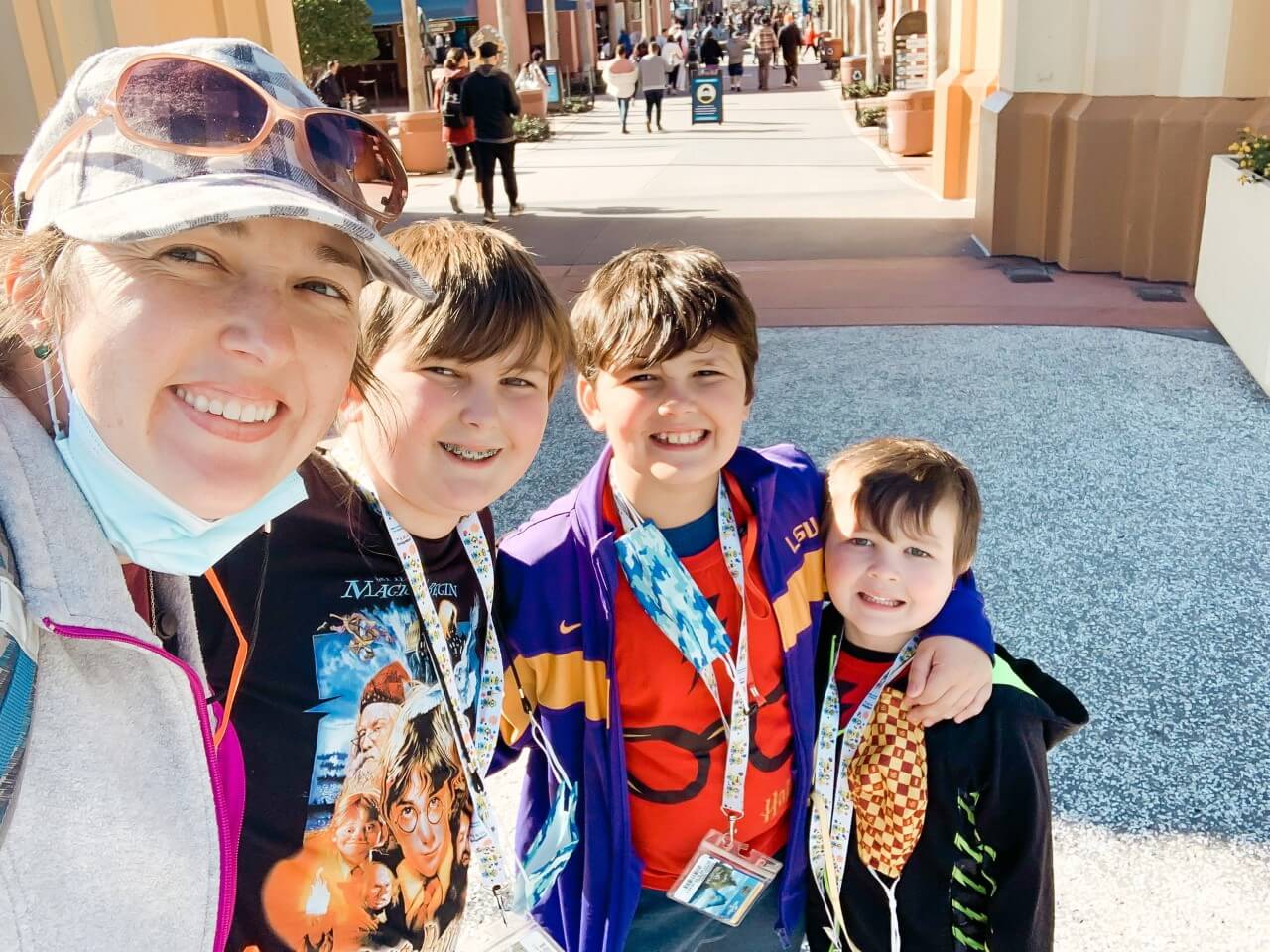 2. YOU SHOULD BRING A FANNY PACK
I know, I know. You thought you left fanny packs in the early 90s to never again to tarnish your stylish wardrobe. Well, grab the shovel and dig that baby up from its grave because fanny packs are where it's at in Universal Studios. Why? Because they're allowed on the majority of rides, when backpacks, even small ones, have to be placed in lockers. Universal does provide free small ride lockers, but it's a step I find cumbersome and annoying. I'd rather prance right on in my sweet fanny pack and avoid the congested locker area altogether. At Hagrid's Motorbike ride- arguably the best and most popular ride at Universal's Islands of Adventure- the ride lockers are halfway through the line. So, while the majority of patrons have to remove themselves from line to store their items, my fanny pack and I proceed forward, not missing a beat.
3. BRING COMFORTABLE YET WATERPROOF SHOES
I know what you're thinking- what shoes are both comfortable AND waterproof? I know you don't want to hear what I'm about to say, but the answer is CROCS. Gosh, are they ugly. Am I really telling you to wear a fanny pack and Crocs at the same time? I am. I'm sorry. The reason for this is that there are 3 water rides in Islands of Adventure, 2 of which will likely leave you soaked from head to toe. And one- Popeye and Bluto's Rat Bilge Barges- will literally dump huge buckets of water on top of you. They actually have giant "people dryers" outside of the ride, but, trust me when I tell you, they don't work well enough to dry your 100% saturated tennis shoes. If you simply can't bring yourself to wear CROCS or prefer tennis shoes, my suggestion would be to save these rides for the very end of your day, but be prepared to have to blow dry your shoes when you get back to the hotel. I speak from experience. Alternatively, you could forgo the fanny pack and bring flip flops for everyone to change into prior to the water rides. Any of these are viable options, but I'm a ride-or-die Crocs and fanny pack gal. No shame in my game. Which leads me to my next tip. . .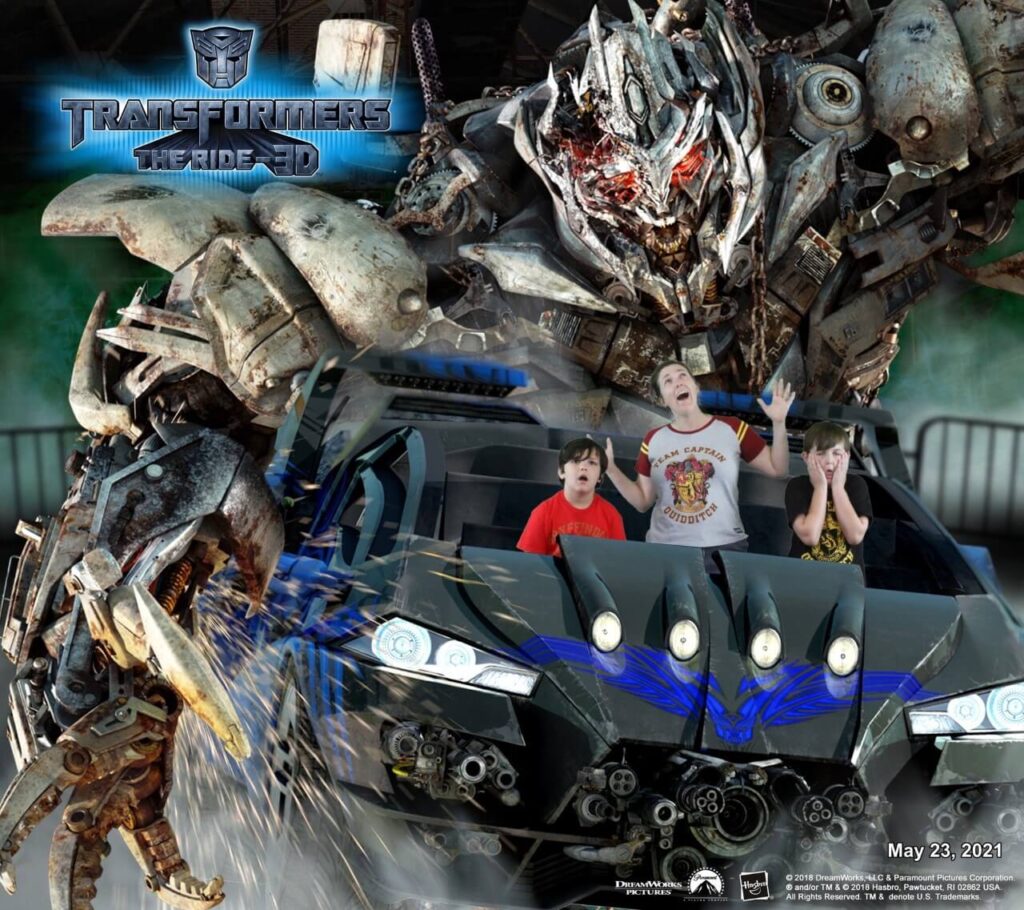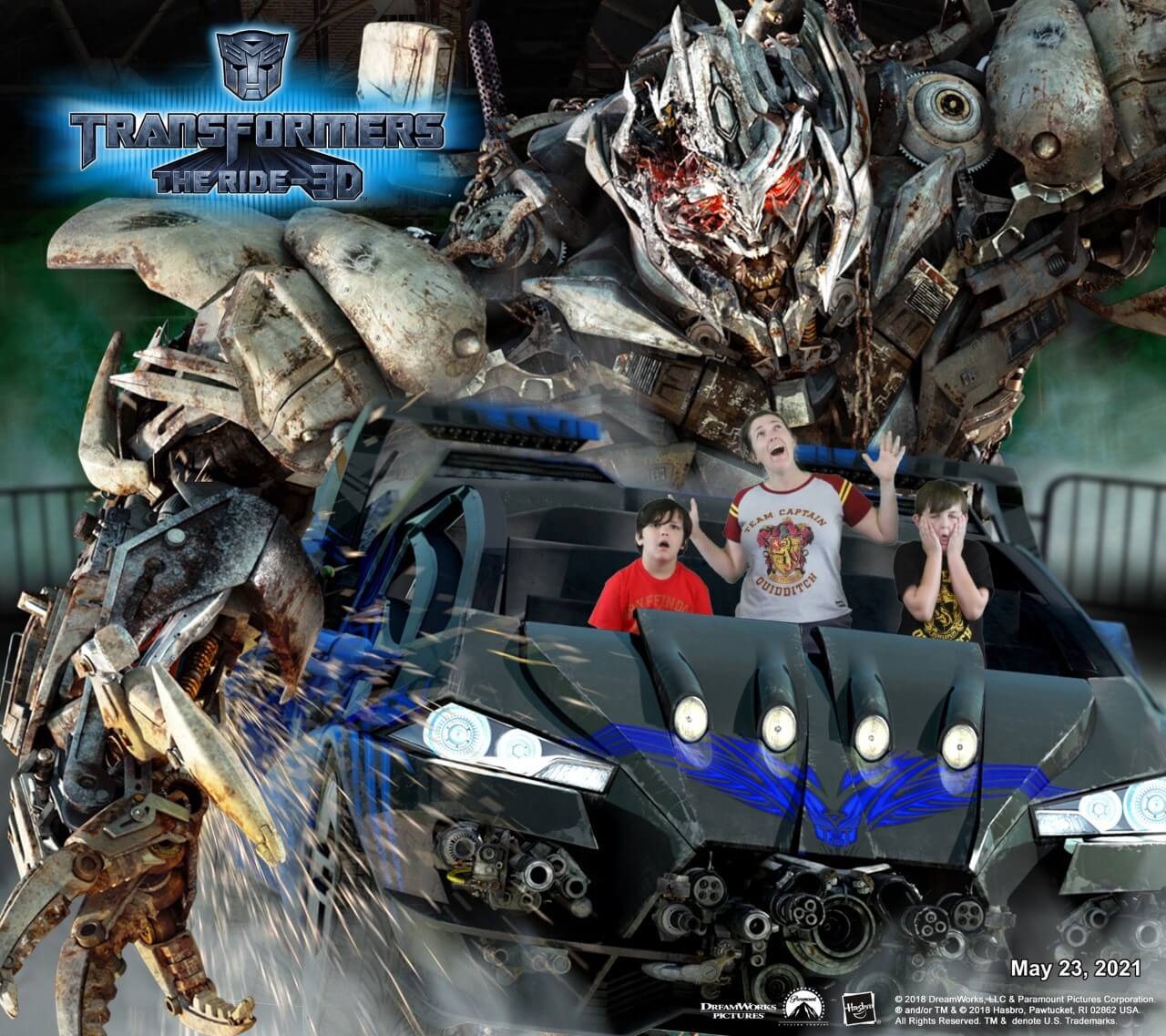 4. BRING PONCHOS
I don't think I really have to explain why again. Just know that, if you don't, you're 100% getting soaked on the water rides. Also, south Florida weather? Just bring the ponchos.

5. BRING A COLLAPSIBLE WATER BOTTLE
Universal does have a refillable drink cup that can be reactivated for a fee every day of your trip, but unless you're a hardcore soda drinker, this cup will probably just be a cumbersome-to-carry expense. I highly recommend bringing a collapsible water bottle. Universal will not advertise it, but they allow you to fill up your bottles for free at any Coke Freestyle station. And I'm not talking about lukewarm tap water– this is cold, refreshing water (with ice too!). People will tell you that you can stop in quick serve restaurants and ask for ice water, and you can, but they serve it in those teeny little plastic cups and the lines to get them are often VERY long. I promise you won't regret spending $10 on a collapsible water bottle. Oh, and the best part? Yep, that's right- it fits in your FANNY PACK!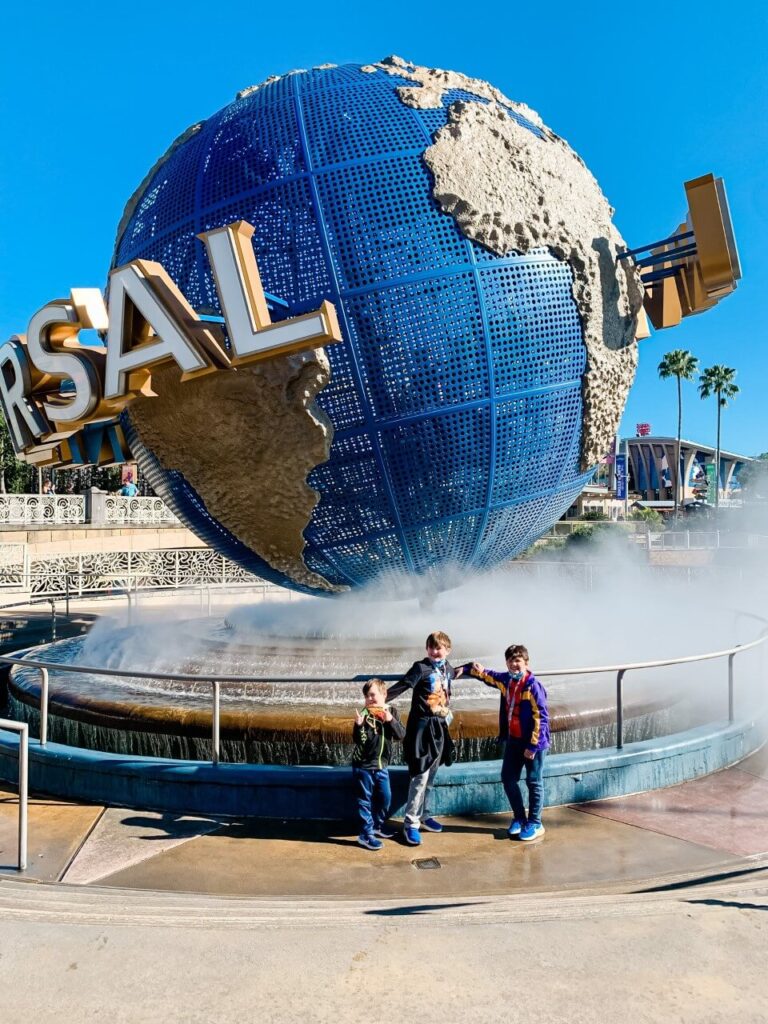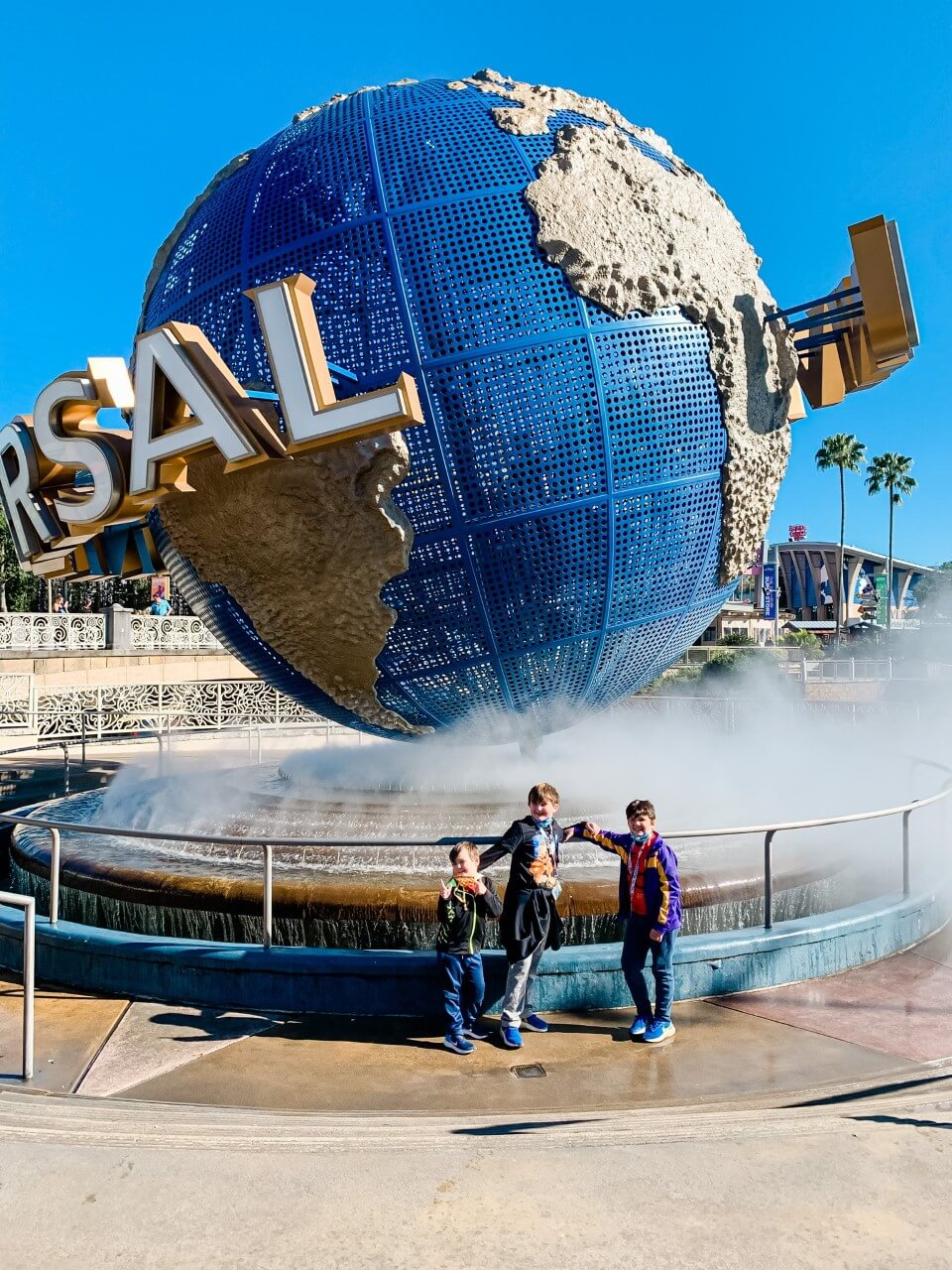 6. WATCH THE HARRY POTTER MOVIES OR READ THE BOOKS BEFORE YOU GO
Ok, so maybe you're like I was and close to 40 and not super interested in Harry Potter. I was in my late teens when the books achieved great popularity, so I missed that bandwagon by a few years and just never understood the mass appeal. But my kids encouraged me to watch the movies before we went, and I am so glad I did. The Wizarding World, which encompasses the back portions of both Universal Studios and Islands of Adventure, is nothing short of spectacular. It is exciting, immersive and every nook and cranny is packed with details specific to Harry Potter. You can purchase interactive wands and do spells (which your kids will LOVE) and sample all variety of butterbeer. Having a little background context goes a long way in appreciating this amazing area. I found myself delighting in catching the many references to what I'd seen in the movies. Highly recommend you muggles do some prep work beforehand. (Oh, and definitely note that if you want to ride the Hogwarts Express, you MUST have park-to-park tickets.)

7. DON'T SKIP VOLCANO BAY
When I tell you this water park is awesome, I am not exaggerating. I don't consider myself a huge waterpark person, but this one blew me away. There's an aqua coaster, a "fearless" river, and all manner of body slide and tube ride. There's a giant volcano with slides inside surrounded by a huge wave pool. There are tons of chairs with umbrellas as well as fruity drinks and tasty food options. It's definitely the best water park I've ever been to!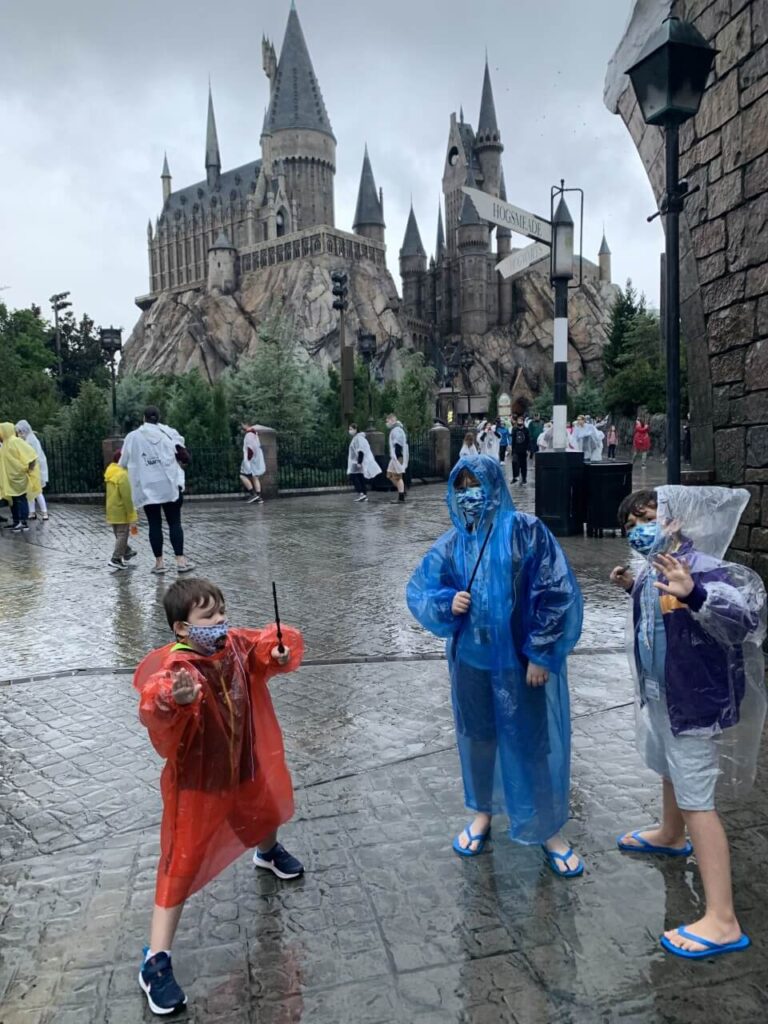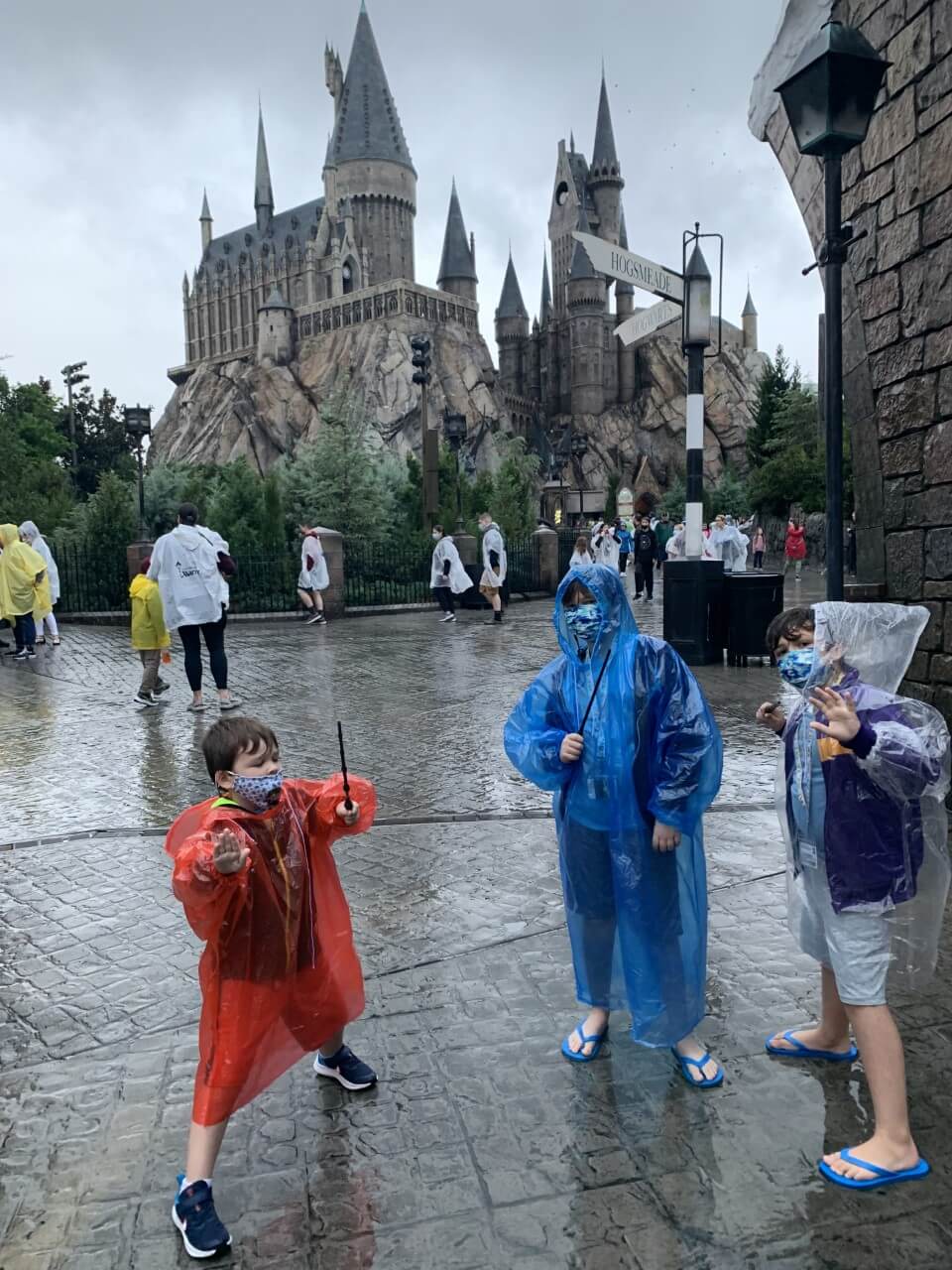 8. CONSIDER PURCHASING AN ANNUAL PASS
Seriously, take some time to do the math (or, better yet, have a FREE universal vacation planner do it for you!) and make sure it isn't cheaper to purchase an annual pass than to do multi-day tickets. If you're familiar with Disney's annual passes, you're probably wondering how this could be possible. I'm here to tell you that Universal's annual passes are *way* more affordable and can be cheaper than a multi-day pass. When you add in the 10% discount on food and souvenirs and substantial discount on your hotel stay that comes with an AP, you're often coming out ahead after only one trip.

9. WATCH THE SHOWS
Do not sleep on the awesome show offerings. My kids absolutely love the Animal Actors on Location show, which features TV star animals doing spectacular tricks in person (in dog? In parrot? You know what I mean). The Horror Makeup Show is another really entertaining way to spend 20 minutes in a comfortable and cool room, and the Bourne Stuntacular is incredibly impressive. Shows are a great way to take breaks from lines and walking!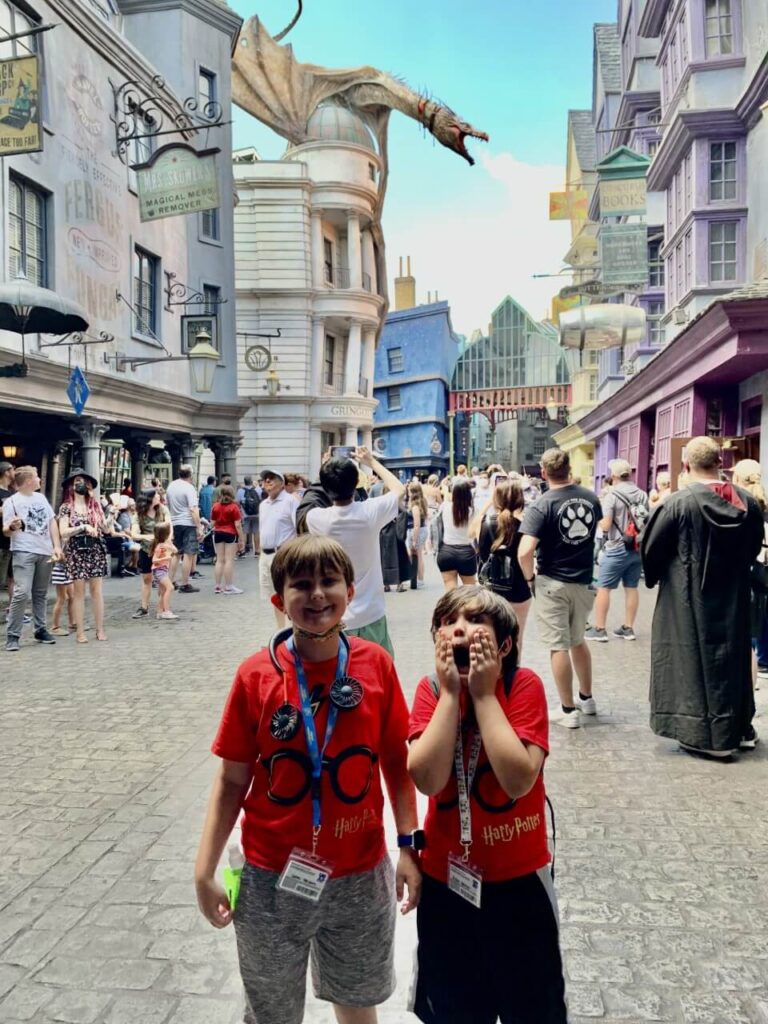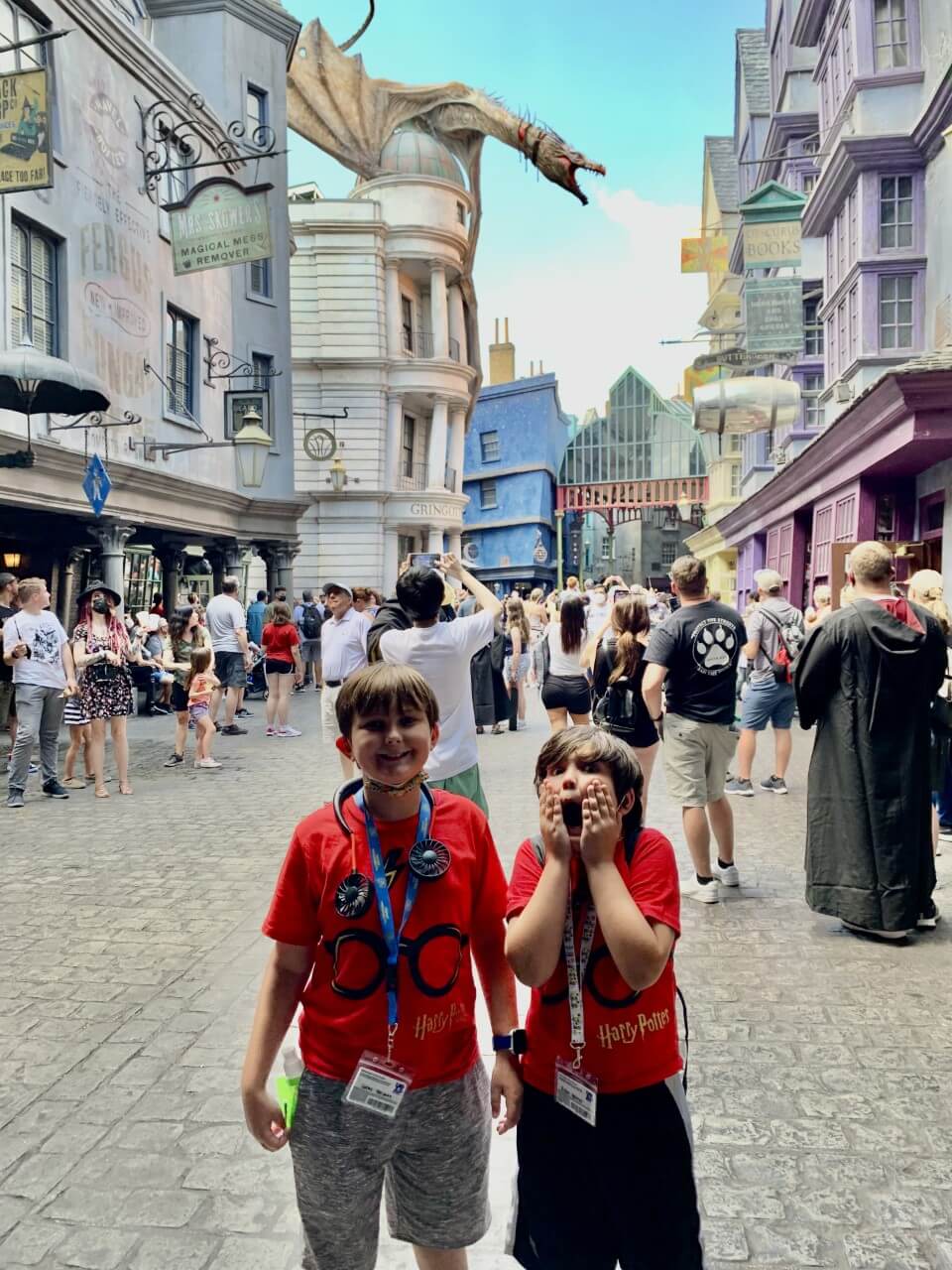 10. UTILIZE A FREE VACATION PLANNER
As I mentioned above, Universal offers free vacation planners. These planners are typically a wealth of knowledge. Although I know the website and ins-and-outs quite well, I still book every trip through a planner. They make the process so easy. They make all the calls for you, watch for deals and price adjust if a better deal comes out, and stay on top of everything to ensure you have the best vacation ever.
Honestly, I could go on and on. This could have been a list of 50 tips, but I decided it would be most helpful to condense down to what I consider the biggest items to make your trip a success. So go forth and book your Universal vacation with confidence. And make sure to tell me all about it when you get home. Really, tell me about it. I'm a little obsessed. Now excuse me while I add some Harry Potter jibbitz to my Crocs.
The following two tabs change content below.