Did you know there are over 25 resorts from which you can choose at Walt Disney World? Disney has you covered whether you're looking for a budget-conscious hotel, a luxurious villa that can sleep 12 people, or something in between those extremes. To make things simple, Disney has four categories into which most resorts fall (although there are a few outliers, just to keep us on our toes): Values, Moderates, Deluxes, and Deluxe Villas. While I haven't stayed at every Resort hotel on property (that's my goal–only a handful to go!), I've stayed at many of them and toured them extensively. Here, I'll go over my favorites in each category–and what I do and don't love about them.
Best Value Resort Hotels at Disney World
Value Resorts are great for budget-minded guests who want Disney magic, convenience, and fun. For the most part, Value resorts offer two double beds in a standard room, a large food court, and several pools on site. Bus transportation is provided to and from all the parks and Disney Springs for guests of these resorts.
My favorite: Art of Animation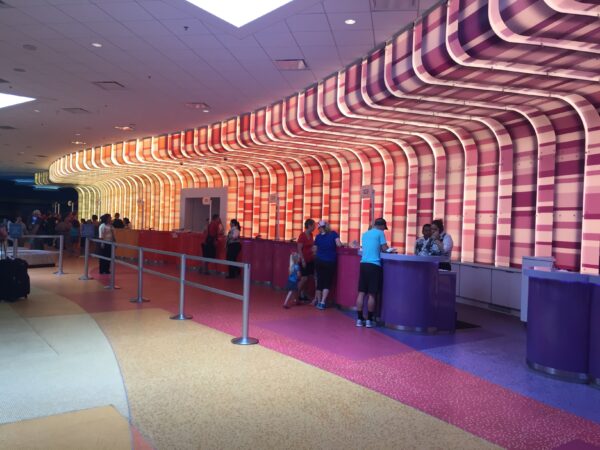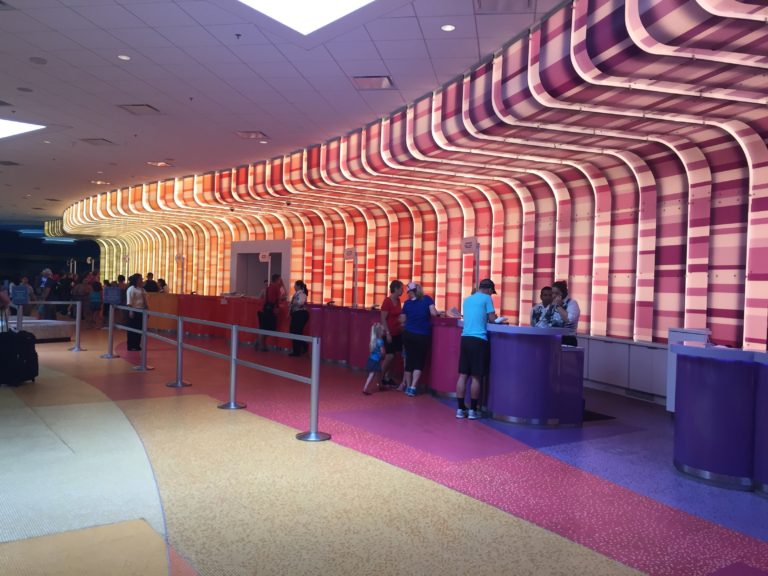 Art of Animation holds a special place in my heart because it's the first resort we stayed at with my oldest son! It's also the newest resort on Disney World property, has a huge pool (with music that plays underwater), a fantastic food court with lots of options, and perfectly themed areas dedicated to four movies: Cars, Finding Nemo, The Lion King, and The Little Mermaid. Most of the resort is made up of Family Suites, which sleep six and give the family plenty of room in which to spread out except for The Little Mermaid area which consists of standard rooms.
Runner Up: Pop Century
Pop Century was my favorite Value option before Art of Animation opened, because it has a fun theme and is a great quality for the price. However, earlier this year Disney began refurbishing the guest rooms, and they are fantastic! Instead of two double beds, the rooms have a queen bed and a murphy queen as well. Hardwood floors and modern furnishings have really put this resort over the top!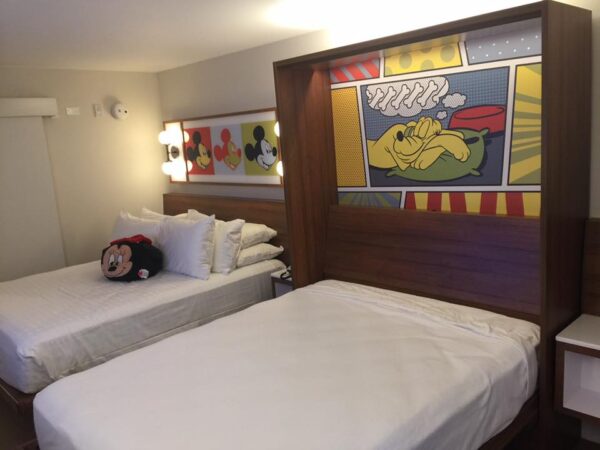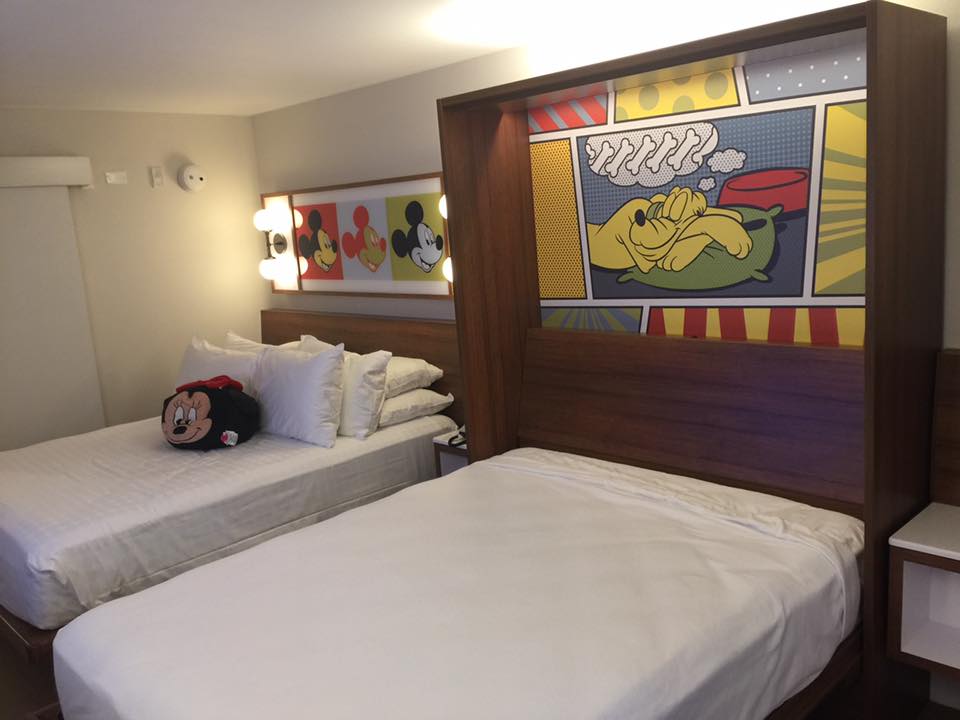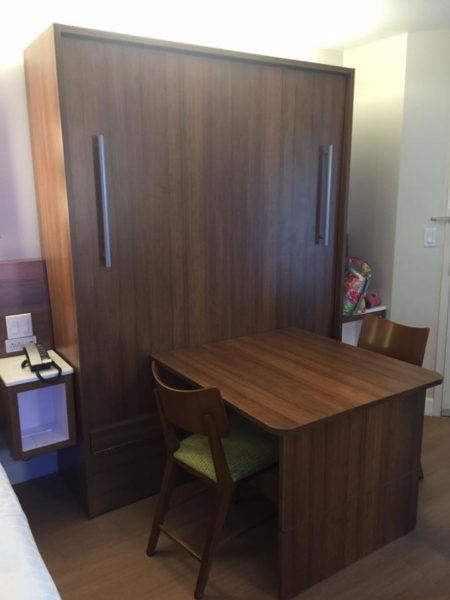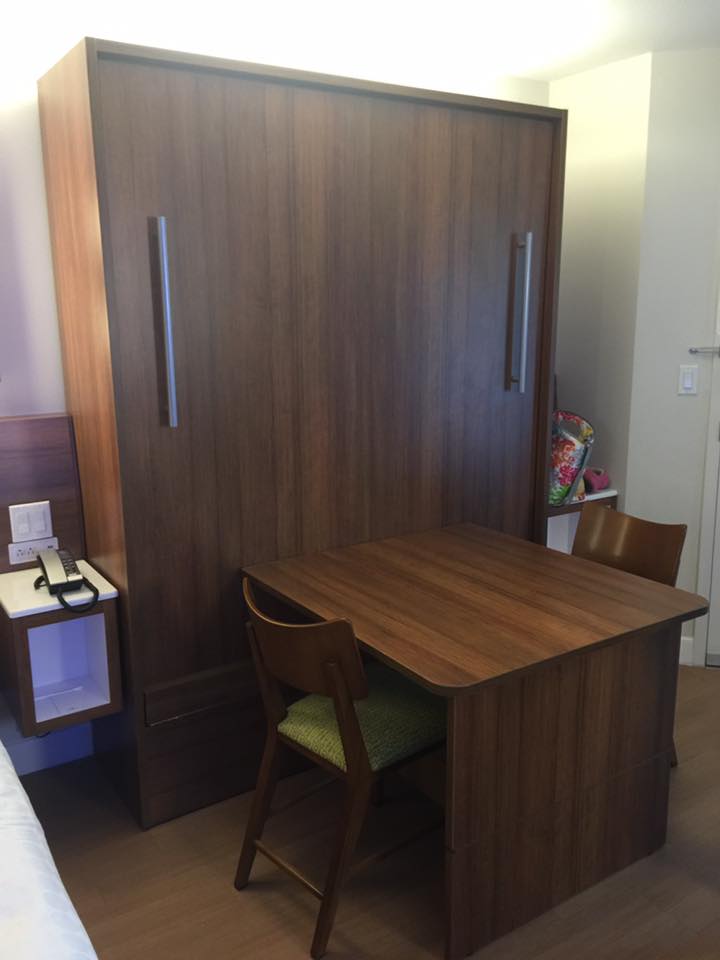 The Best Moderate Resort Hotels at Disney World
Moderate Resorts are a step up from the Values and offer some extra amenities such as a Table-Service restaurant, water slides with a intricately-themed pool, perfectly manicured landscaping, and queen beds in most of the rooms. In addition to a Table-Service restaurant, the Moderate resorts also offer Quick-Service dining, usually by way of a food court, and there's some great food to be found there. Bus transportation is provided to the parks, and two Moderates offer boat transportation to Disney Springs. Moderate resorts are all themed to a tee, so you really feel removed from the Disney parks and transported to a different world be it the old Southwest, an island in the Caribbean, the rustic woods, or even back in the bayou.
My favorite: Port Orleans – French Quarter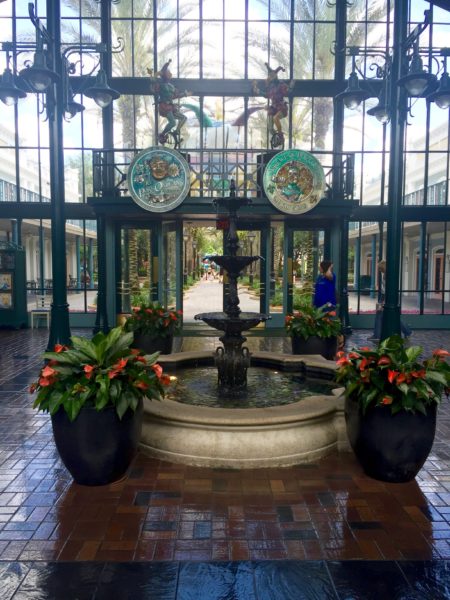 Now, I'll be honest. Part of the reason I love this resort so much is because I love all things New Orleans, but that's not the only reason. Port Orleans – French Quarter is the smallest and most intimate of the Moderate resorts. It's so tranquil and peaceful that you'd never believe you're a few miles away from the loud chaos of theme parks. Because the resort is small, you could be in the furthest room from the food and transportation and still have a quick walk to the front. The transportation is consistently reliable and quick here, and there's even a boat launch to Disney Springs. The food is good if you can overlook the fact that they offer sauces with their beignets (amateurs), and folks from Southeast Louisiana will appreciate all the nods to this part of the country. You're even greeted at the front of the resort with beads as you arrive!
Runner Up: Port Orleans – Riverside
French Quarter's sister resort, Port Orleans – Riverside, is much larger in scale but still retains that peaceful atmosphere. This resort also boasts Yehaa Bob on select nights, an amazing entertainer for the entire family who has become an institution for fans of Riverside. I love the food here – the pimiento cheeseburger at the food court is one of my favorite sandwiches at Disney World. Riverside also offers a boat to Disney Springs and even Royal Rooms, which are special rooms decorated by Princess Tiana for her princess friends to stay in when they visit. As a thank you, each of the Disney princesses left a gift in the room for Tiana that's so fun to find. But the fiberoptic headboards with fireworks going off over the bayou are what I love more than anything!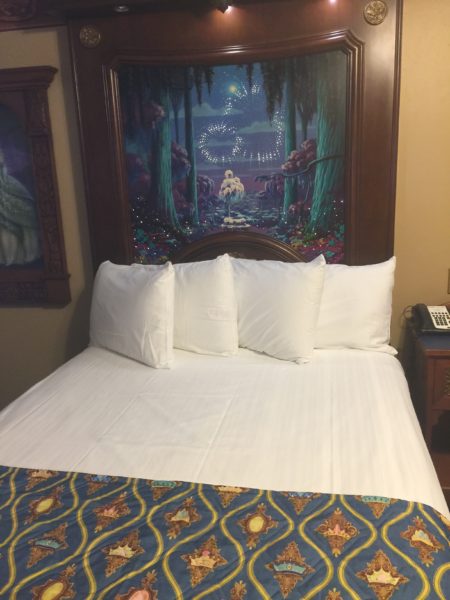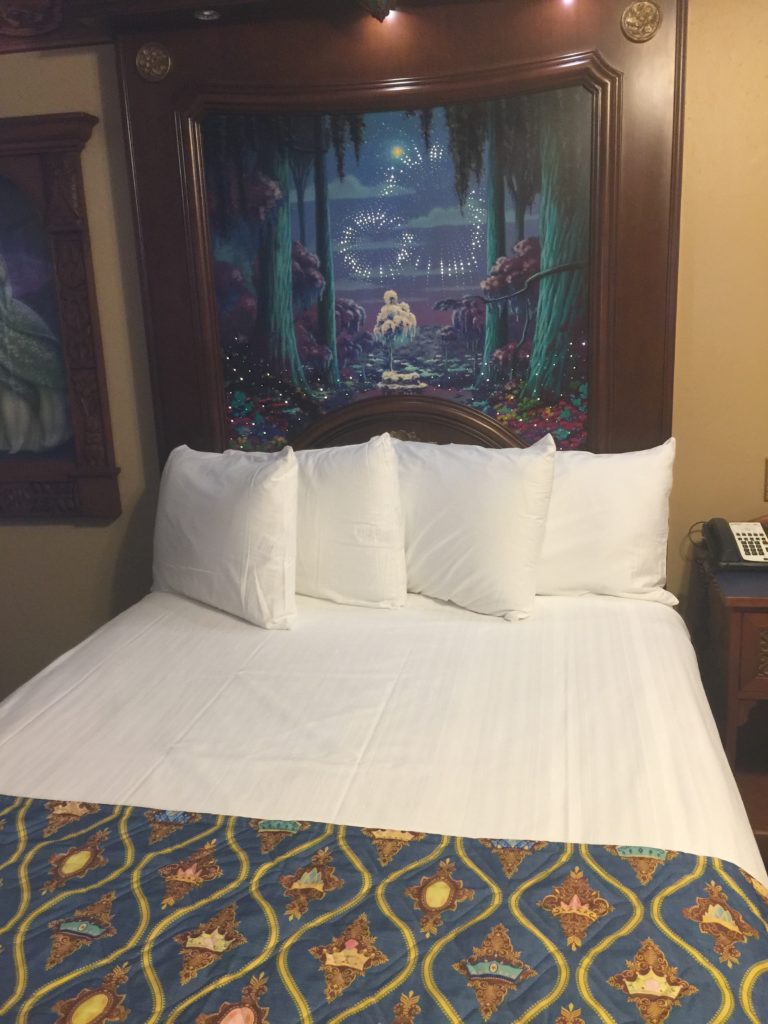 The Best Deluxe Resort Hotels at Disney World
Deluxe Resorts are considered the best of the best at Disney World. Many of these resorts are just awe-inspiring as you enter their grand lobbies. My cousins still like to tease me about the time the sheer beauty and enormity of the Animal Kingdom Lodge lobby made me cry. Deluxe Resorts offer the ultimate in amenities, convenience, dining (everything from food courts to fine dining), recreation, and transportation. Three of these resorts are located on the monorail line, three are walking distance from Epcot and/or Hollywood Studios (and have boat access as well), and the Lodges, while a bit more secluded, are still incredibly convenient to the parks.
My favorite: BoardWalk Inn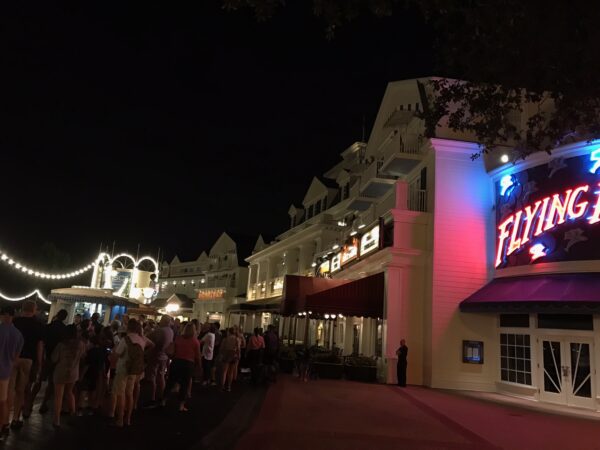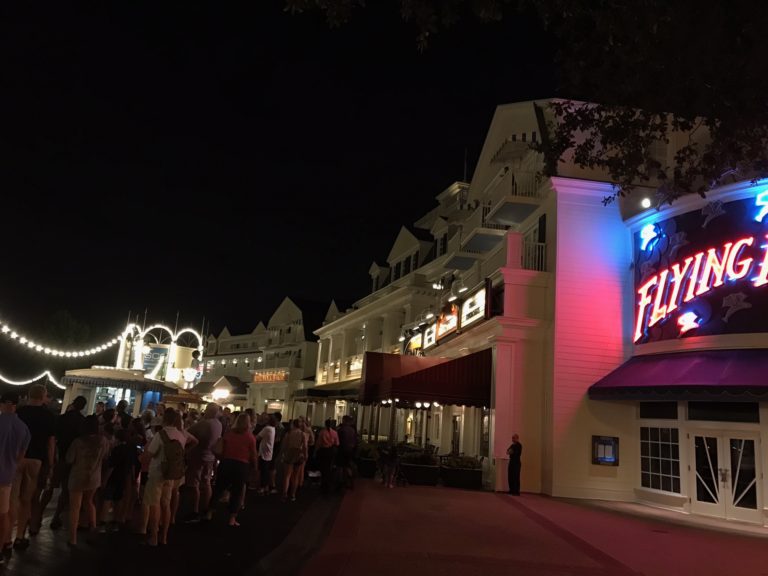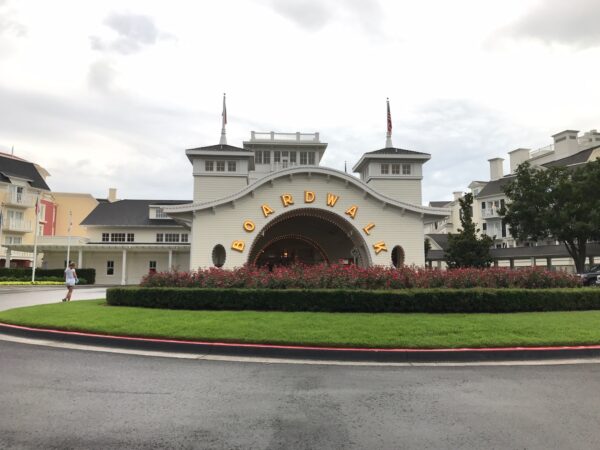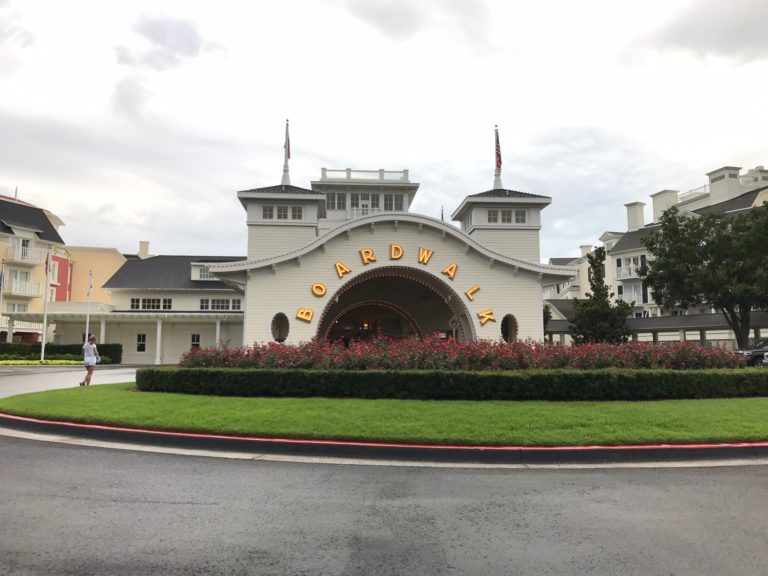 BoardWalk Inn is hands down my very favorite resort on property. I know the monorail resorts get all the attention, but I'd rather stay at BoardWalk any day. The convenience to both Epcot and Hollywood Studios cannot be understated. I love walking from my room to the quiet Epcot entrance right in the heart of World Showcase, grabbing a snack and a glass of wine, and returning back to my room before my husband and kids have even woken up from their naps. The theming really appeals to me at this resort, too. It's elegant and nostalgic. . . but also a little bit quirky and weird. This resort is appropriately located right on Disney's BoardWalk, so you have tons of dining and entertainment choices just steps away.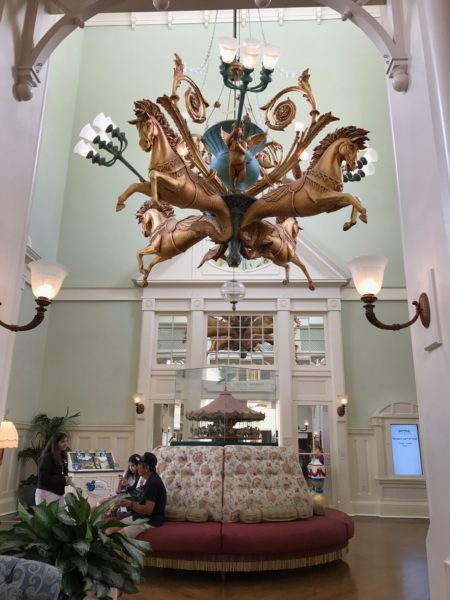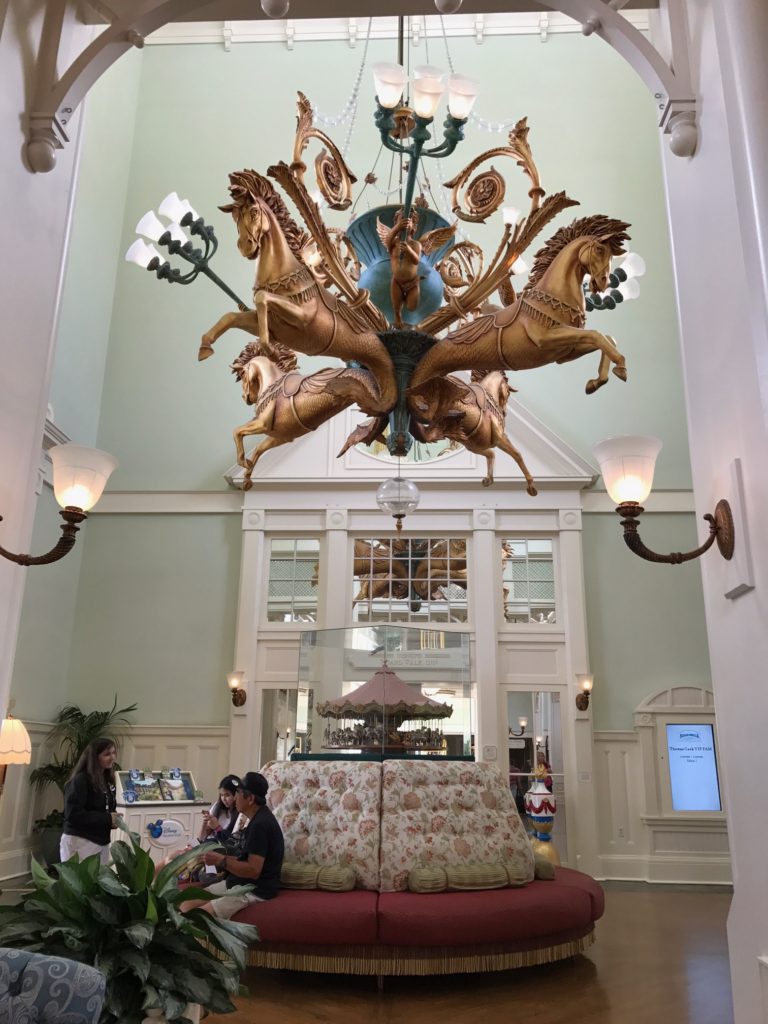 Runner Up: Wilderness Lodge
This was such a hard choice to make! There are so many Deluxe resorts that I love, but Wilderness Lodge is right at the top of the list. It's truly a favorite for my entire family thanks to its easy access to Magic Kingdom via boat, majestic theming, and fantastic food. My boys also go crazy over the bunk-bed rooms. While there are several great restaurants at Wilderness Lodge, Whispering Canyon is one of my top 5 meals at Disney World. The pool here is just so relaxing, and it's a fun and short walk to go see the geyser go off! At Christmastime, this resort is just over the top with its amazing rustic decor and jaw-dropping Christmas tree. Want to read more about Wilderness Lodge? Check out our post all about it!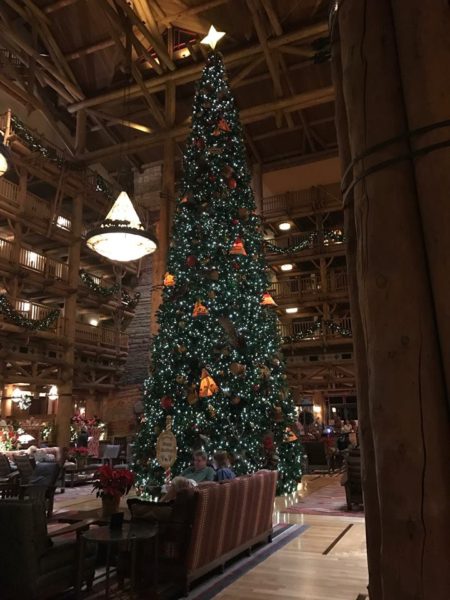 The Best Deluxe Villa Hotels at Disney World
Deluxe Villas are similar to Deluxes in that they offer the ultimate in convenience and amenities, but villas offer more options for the entire family to spread out. There are villas that sleep from 4 people in a studio to 12 in a 3-bedroom Grand Villa. They offer extra options like full kitchens, living rooms, separate sleeping spaces and bathrooms, and (my favorite) personal laundry rooms. It's a little tricky to sort out the Villas from regular Deluxe resorts; some Deluxe resorts do offer villa options while others don't, and then there are standalone Deluxe Villa resorts. Luckily, you have an expert in your corner to sort out all the options for you.
My favorite: Bay Lake Tower at Disney's Contemporary Resort


Out of every resort on property, if you want the ultimate convenience to Magic Kingdom, Bay Lake Tower is a perfect fit. While you can walk to Magic Kingdom from the Contemporary, Bay Lake Tower is a bit closer, and any step you can save on a long Disney World day is a win in my book. Disney describes this resort as "warm luxury meets modern elegance," and I've definitely found that to be true for myself. You also have access to all the great dining next door at the Contemporary, and there's even a skywalk that connects the two towers so that you can easily catch the monorail. I highly recommend this resort, and it offers both studios and multi-bedroom options up to 3-bedrooms!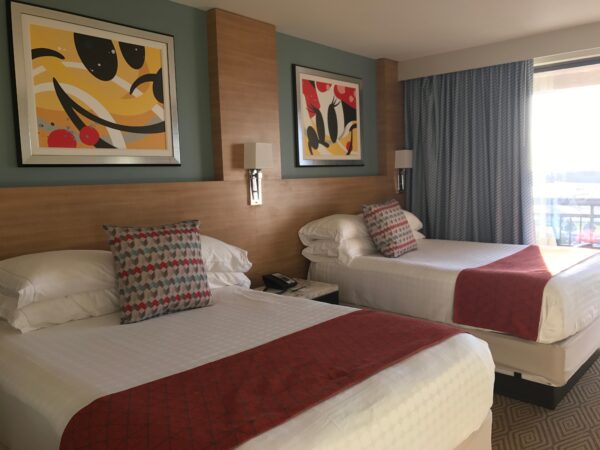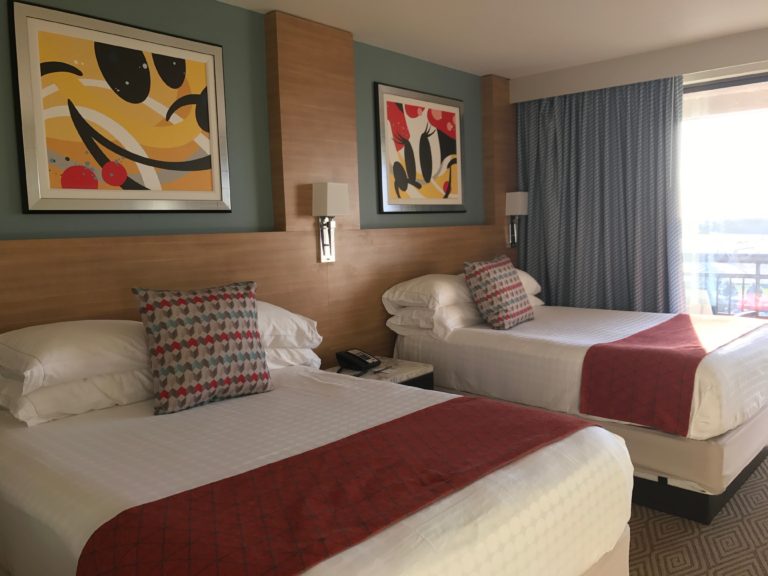 Runner Up: Old Key West
Old Key West is one of two dedicated Deluxe Villa resorts, which means it only offers villas only and no standard rooms. I stayed in a 2-bedroom villa in 2016 and had low expectations, but I was pleasantly surprised upon check-in! First of all, these villas are huge. They were the first villas built, and Disney really incorporated a lot of space into these rooms. Second of all, the theming is very charming, and Olivia's, the Table-Service restaurant on property, is truly a hidden gem. There's a fun sandcastle pool, a boat launch to Disney Springs, and the entire resort is built right on one of Disney's golf courses.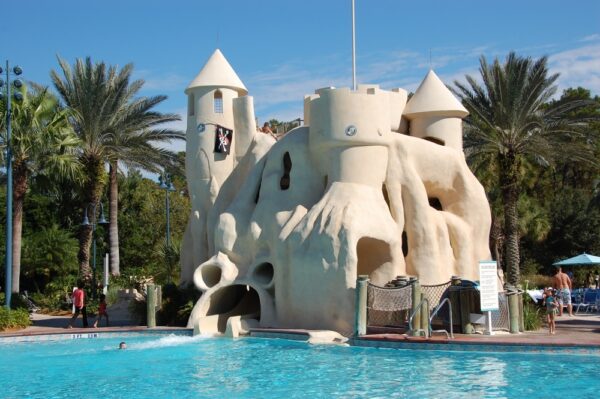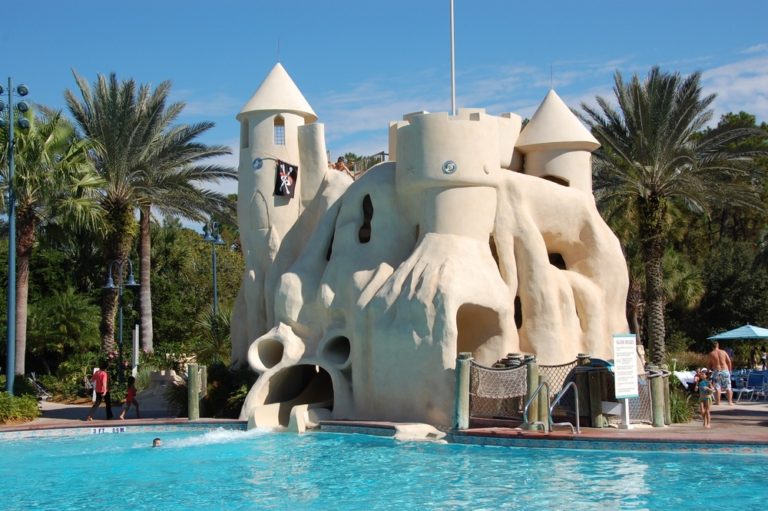 So there you have it: my favorite resorts in each category. Of course in the next six months I plan on staying in three new (to me) resorts: Grand Floridian, Copper Creek Villas at Wilderness Lodge, and Beach Club. So these favorites could always change!
Interested in visiting Walt Disney World? Disney has just released some new discounted rates for select dates in 2018 that include Mardi Gras! Availability goes fast, so please contact me if you're interested in a Disney World vacation. I would be honored to help book and plan every aspect of your vacation. My concierge services are always complimentary, and you never pay more than you would booking directly with Disney. My goal is always to save families as much time, stress, and money as I possibly can. I'd love to build you a Simply Magical Vacation! Just email me at jo@simplymagicalvacations, and I'll get right to work!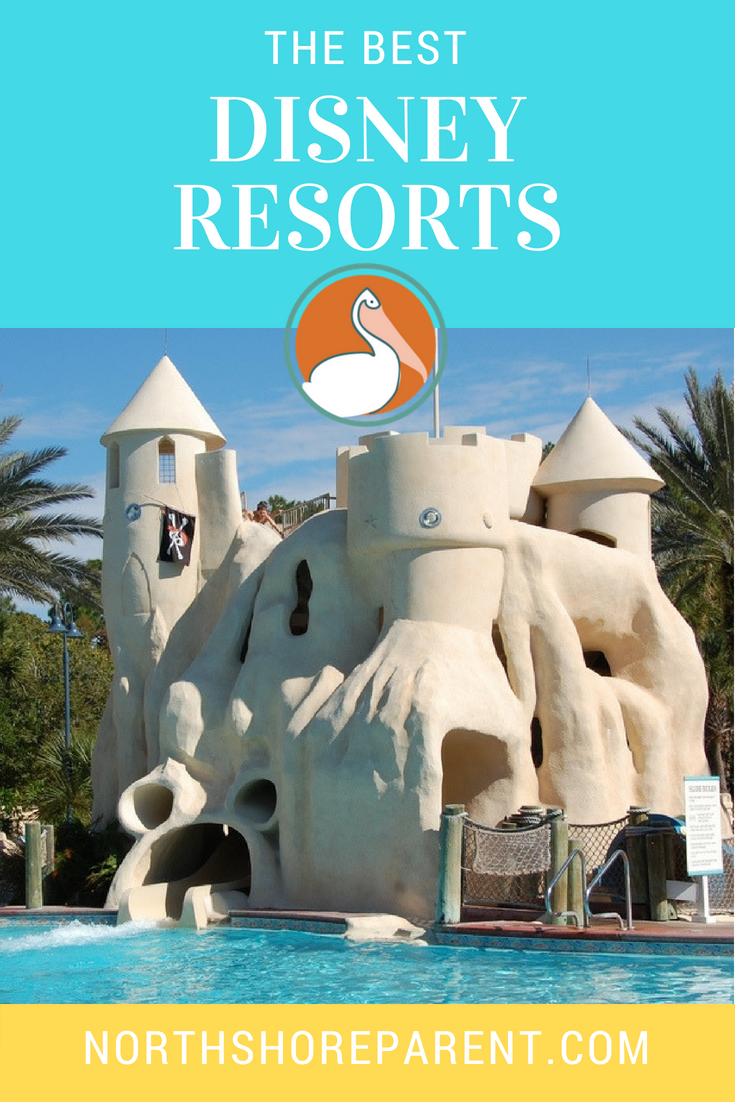 The following two tabs change content below.