A few days before Thanksgiving I decided that it might be nice to buy a pecan pie. The only problem? I had no idea who had the best pies. I asked Facebook and got a TON of answers and very few people agreed. This sent me off on a crazy mission to find out who on the Northshore actually does have the best pie. My husband is a foodie and when I asked him if he minded if I ran around town buying pies he told me, "just make sure you buy the same kind so we can really compare." That's my guy!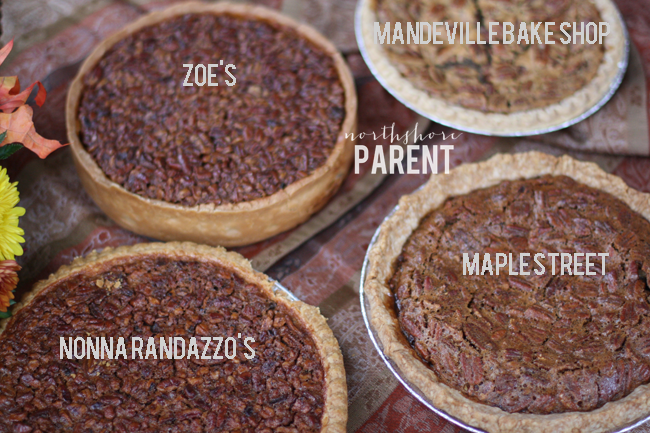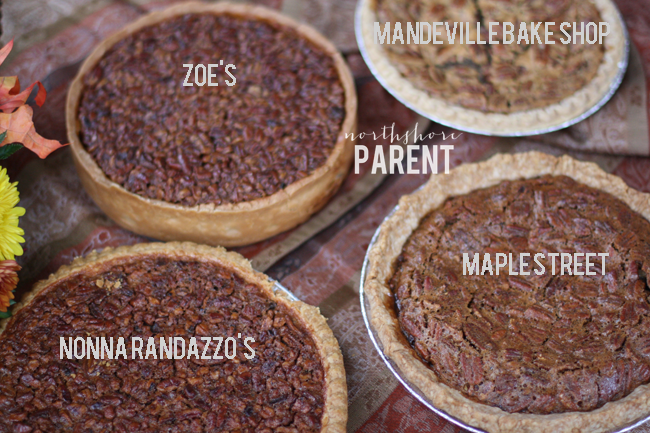 At first I was seriously buying all the pies, but that got out of hand, so I decided to focus on just the bakeries. I went to Zoe's, Nona Randazzos, Maple Street Bakery, and the Mandeville Bake Shop. I got them home, waiting for my husband to arrive, his mother came too and we tasted some pie!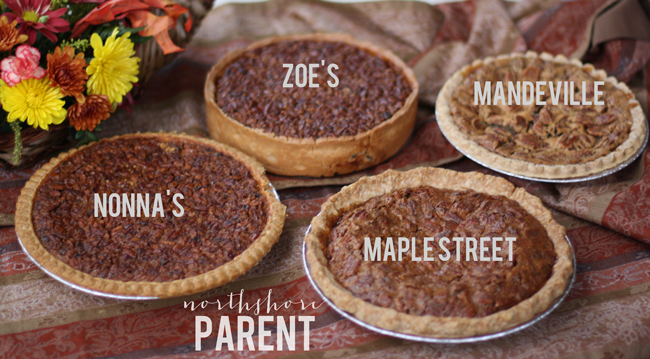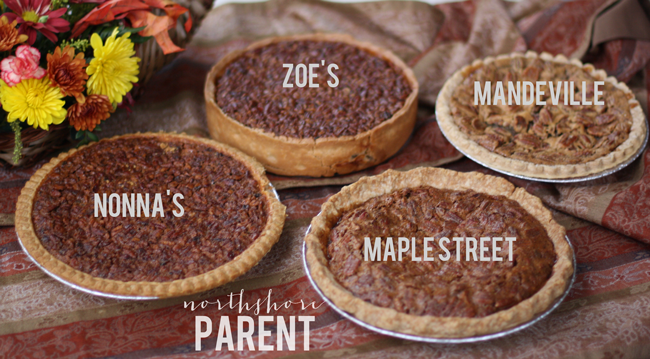 I went with pecan pie because my husband prefers pecan pie. We're very scientific over here.   We bought all our pies on the same day and tried them all that evening at the same time (drinking cold water in between tastes because we're fancy like that).
Nonna Randazzo's
After tasting all of the pies, we realized that Nonna's was sort of in it's own category. It's taste was unusual and not all like the others. My husband described it as tasting like an Italian cookie. The flavor was very complex. It used fine pecan pieces and had a much lighter filling than the other three pies. The crust was a classic with buttery layers. While everyone enjoyed this pie, we had trouble comparing it to any of the others.  As for other factors, the staff was very friendly when I came in.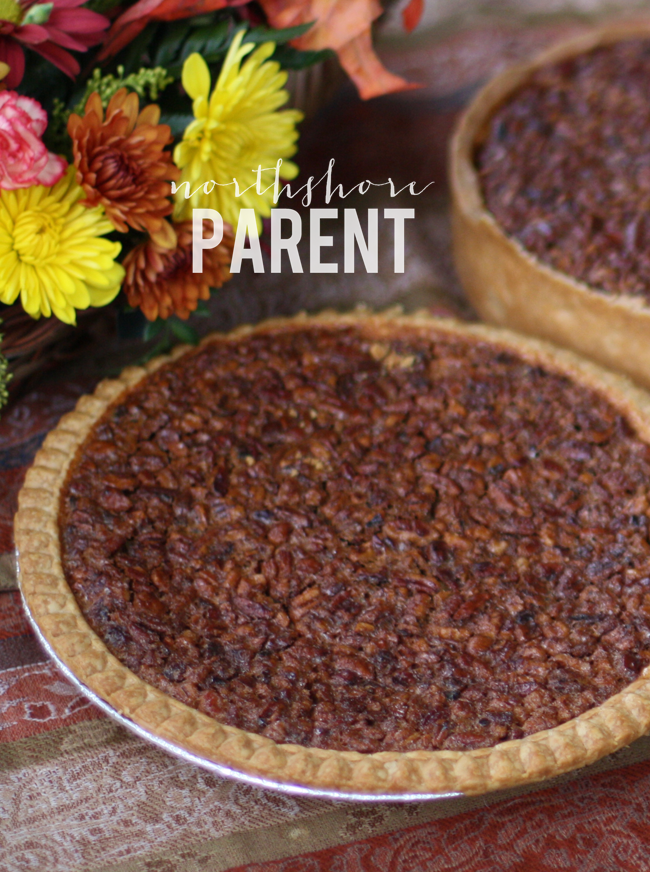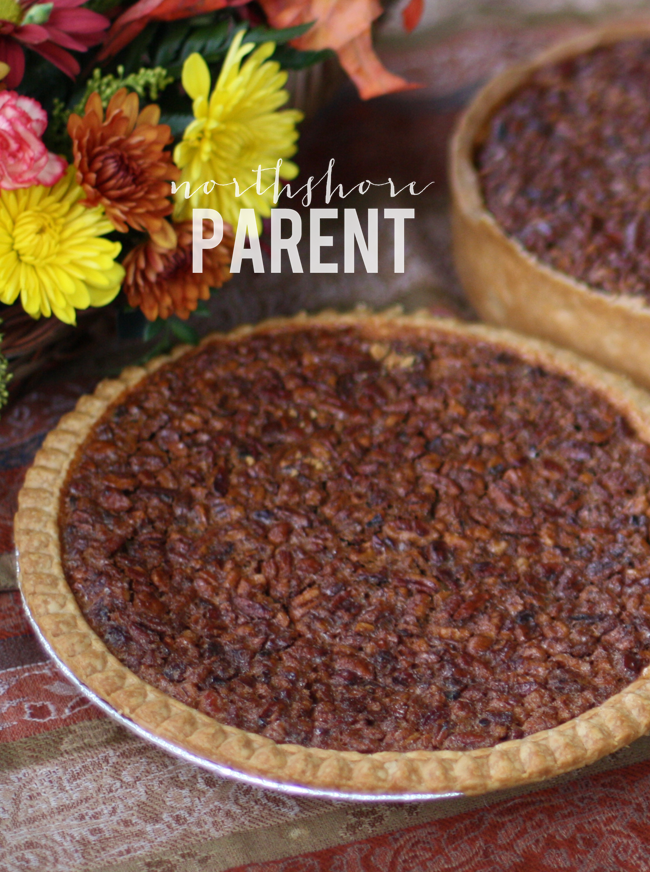 Mandeville Bake Shop.
This was my favorite by far. It was sweeter than the others, and I am a girl who appreciates sweetness. The top was whole pecan pieces and the filling was almost like butterscotch pudding. The crust was my favorite part–it tasted more like a butter cookie than like your standard crust. After all the tasting, this is the pie I wanted an entire slice of. The staff was extremely nice here as well despite a rather long line and when I called to ask about pies they offered to put one to the side for me.  price: 11.99 for a small.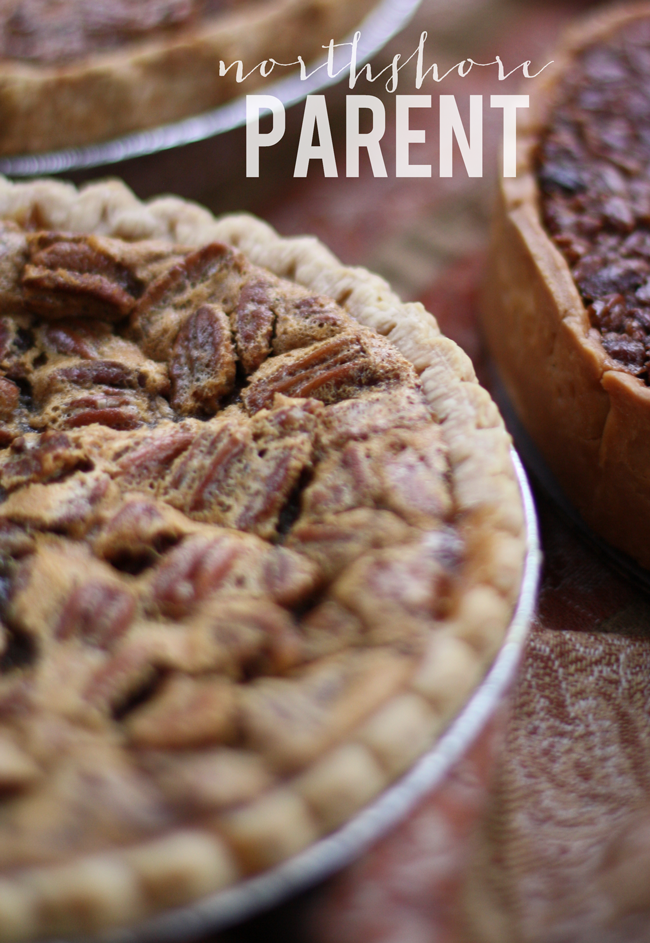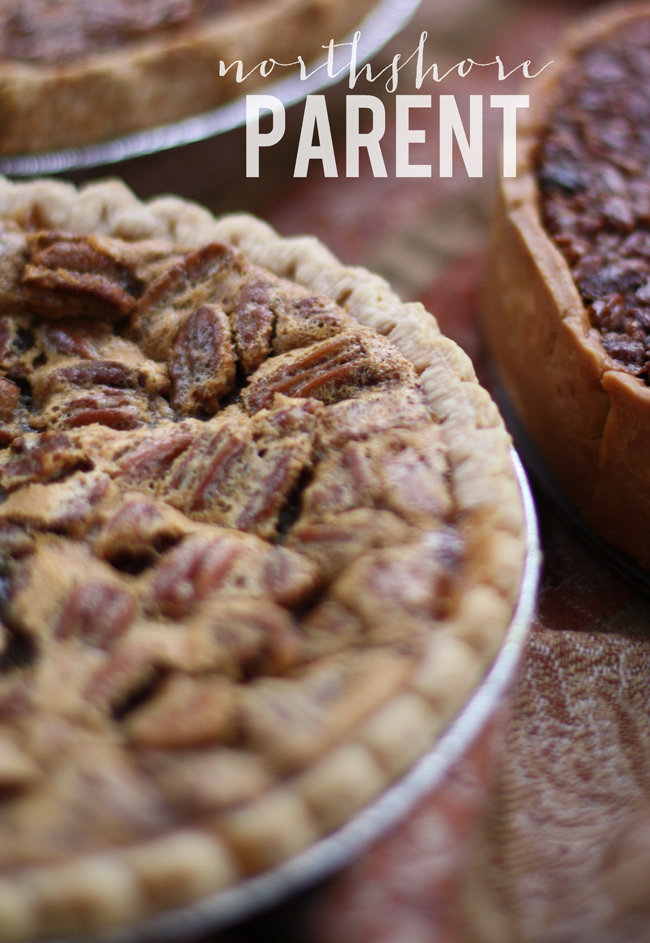 Zoe's
Zoe's pie had the most dramatic appearance. It was tall, almost like a cheesecake, but with a flaky, buttery crust. If you are going for something that will look impressive on the table, this is it. It was done is a spring form pan so there's no cheap metal pie pan showing when you put it on the table.  It was less sweet than the Mandeville Bake Shop pie. The filling was clearly a custard, and the flavor was deep. There was the hint of alcohol in the background. This was definitely more my husband's style than mine, but it wasn't his favorite. My babysitter came over the next day and declared her undying love for Zoe's three-inch crust, so if crust is your thing, this is your pie. price: 35.00 for small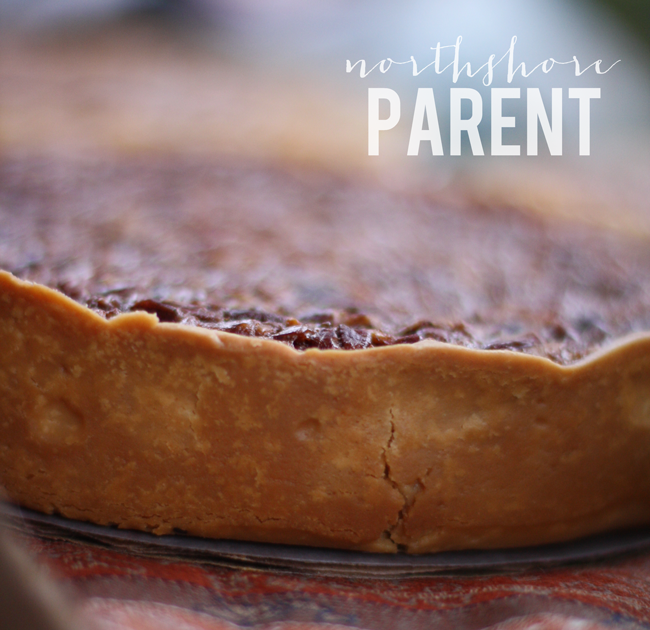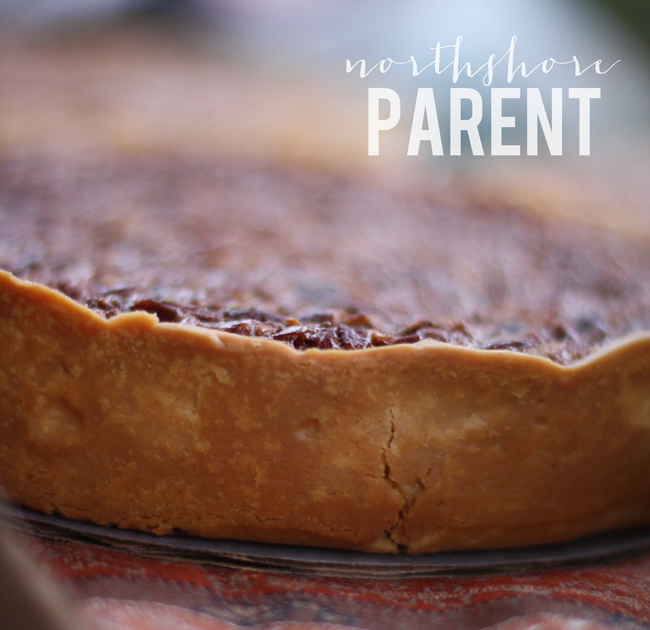 Maple Street Bakery
This little shop is down the street from my house. I've heard lots of good things about their cakes, so I figured why not try their pies. The surface of this pie was very thick with pecans and they were almost crust-like. The filling was custardy, but lighter than Zoe's. This pie was less sweet than the ones from Mandeville Bake Shop or Nonas. There were some spices in the filling that my husband and mother-in-law couldn't quite identify that they finally decided were probably from maple syrup. The crust was a traditional buttery crust. This was my husband's favorite pie. price: 19.99 one size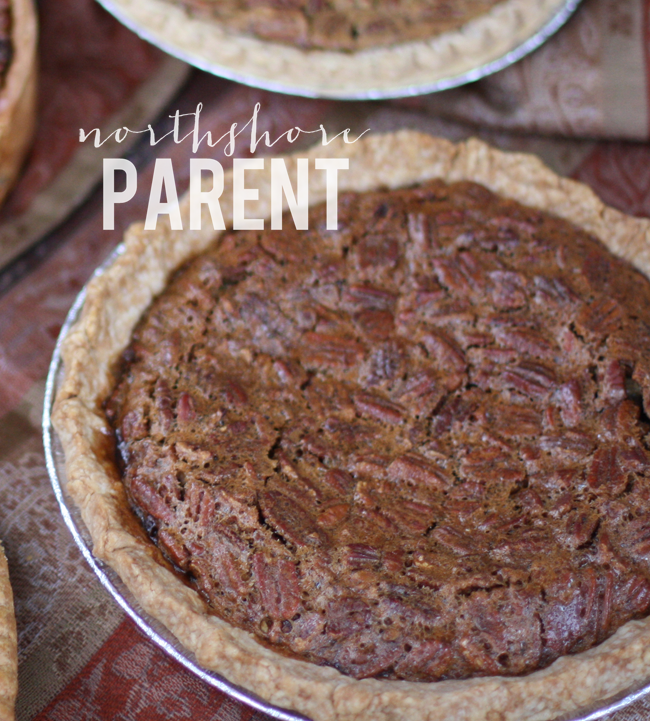 In the end, my mother-in-law couldn't decide on a favorite, but said that it was a tie between Mandeville Bake Shop and Maple Street Bakery.
As you can see, there's a lot of variety in something as simple as a pecan pie and lot depends on which factor is most-important to you when picking out a pie. I hope this review will help you find your perfect slice even if your tastes are different than my family's.
The following two tabs change content below.
Hi, I'm Katy. Mom to four sweet boys ages 10, 6, 6, and 5. It's a loud, messy, chaotic life. I love connecting with other parents and am so glad you stopped by today!