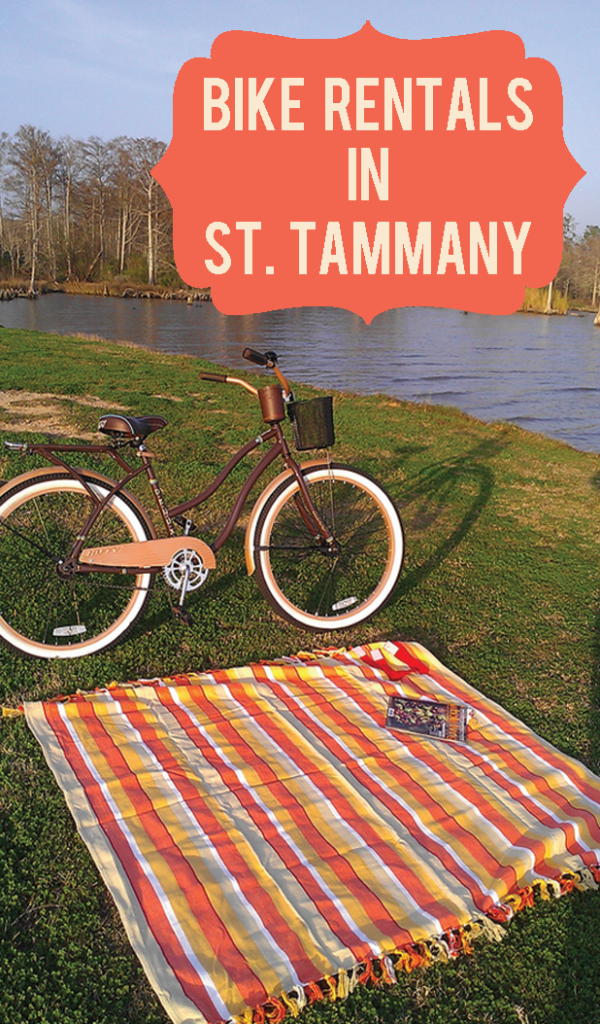 Father's Day is almost here! Riding bikes is something we love to do together. As soon as our daughter is old enough, we're going to buy a bike seat for her to join us on rides. We've visited the friendly staff of The Bike Path and of The Spokesman. Both gave good information on what to get and when regarding our daughter riding with us. What's great is that you can also rent bikes and even a kids trailer from local shops along the Tammany Trace. So even if owning a bike isn't in your future, you can check out these rental places and have some good ol' family fun this Father's Day!
Mandeville:
Shack De Ville– single speed bike rentals for $10/hr or $30/day (3+ hour rental); free helmets and maps provided.
Lacombe:
Bayou Adventure – $8/hr or $25/day; see website for group rental info.
Covington:
Brooks Bike Shop – $10/half day up to 3 hours or $20/whole day; includes helmet
Happy Father's Day, and happy trails!
The following two tabs change content below.
I started blogging in my early twenties on Friendster, then moved onto Blogger for grad school assignments, and eventually started an art blog for a dream business I might have one day. Now I also have a mommy blog that began when I was pregnant with my daughter/first child. I am a first time mom, a reference librarian, artist, DIY-er, and wife. I grew up in New Orleans and Mandeville.