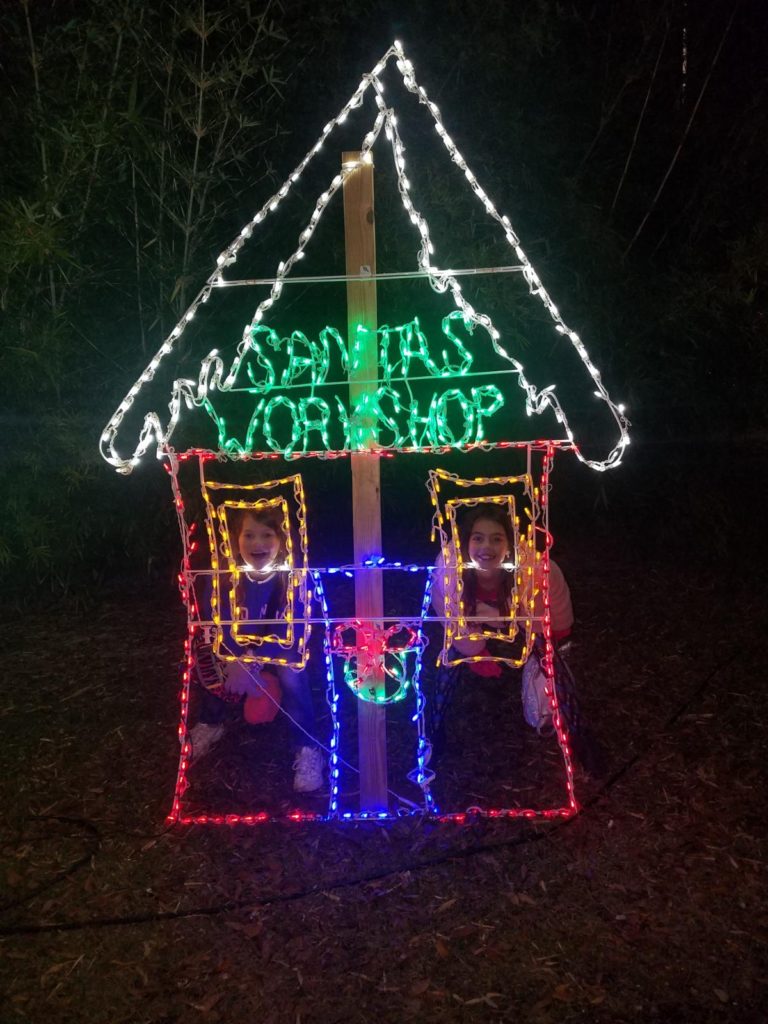 Last night, a friend and I took our girls to Liuzza Land for Christmas down on the farm. This was our first trip, and all four of us really enjoyed it and plan to return next year. It is worth the drive to Amite. Here are some tips and info to make your trip enjoyable.

Pricing
Carriage rides are $10 per person for those three and over. Also, those under three, are free. Meals are $15 for adults and $9 for those 12 and under. Pictures with Santa are $5 per sitting. In addition, driving thru the lights is $10 per vehicle. However, I would highly recommend the carriage ride if are going to make the trip.
Book in Advance
On their website, you can book in advance including your dinner and carriage ride. I saw that some dates only had a couple of slots left. I highly recommend making reservations although they do allow for walk ups if you just want to see the lights. Dinners must be ordered the day before. 
Dinner
We did the dinner, and I was pretty impressed. We had salad, potato salad, catfish, gumbo, corn, macaroni and cheese, and bread pudding. The food was good. As a result, I felt that it was a great deal.
Carriage Ride

The carriage ride was reserved for a certain time. We went around the farm two times. It was nice. The lights were pretty and being on a carriage made it feel special.
Santa
The girls walked right up and took pictures with Santa. You take your own pictures. In the area where they had Santa, you could buy cookies, hot cocoa, honey, and strawberry preserves, so, I would bring some cash if you want to participate in that. It was also a nice spot to warm up after the carriage ride.
Other Activities
We were able to walk around a few areas of the farm. There were swings.  Also, the kids saw some animals. They played around for about twenty minutes.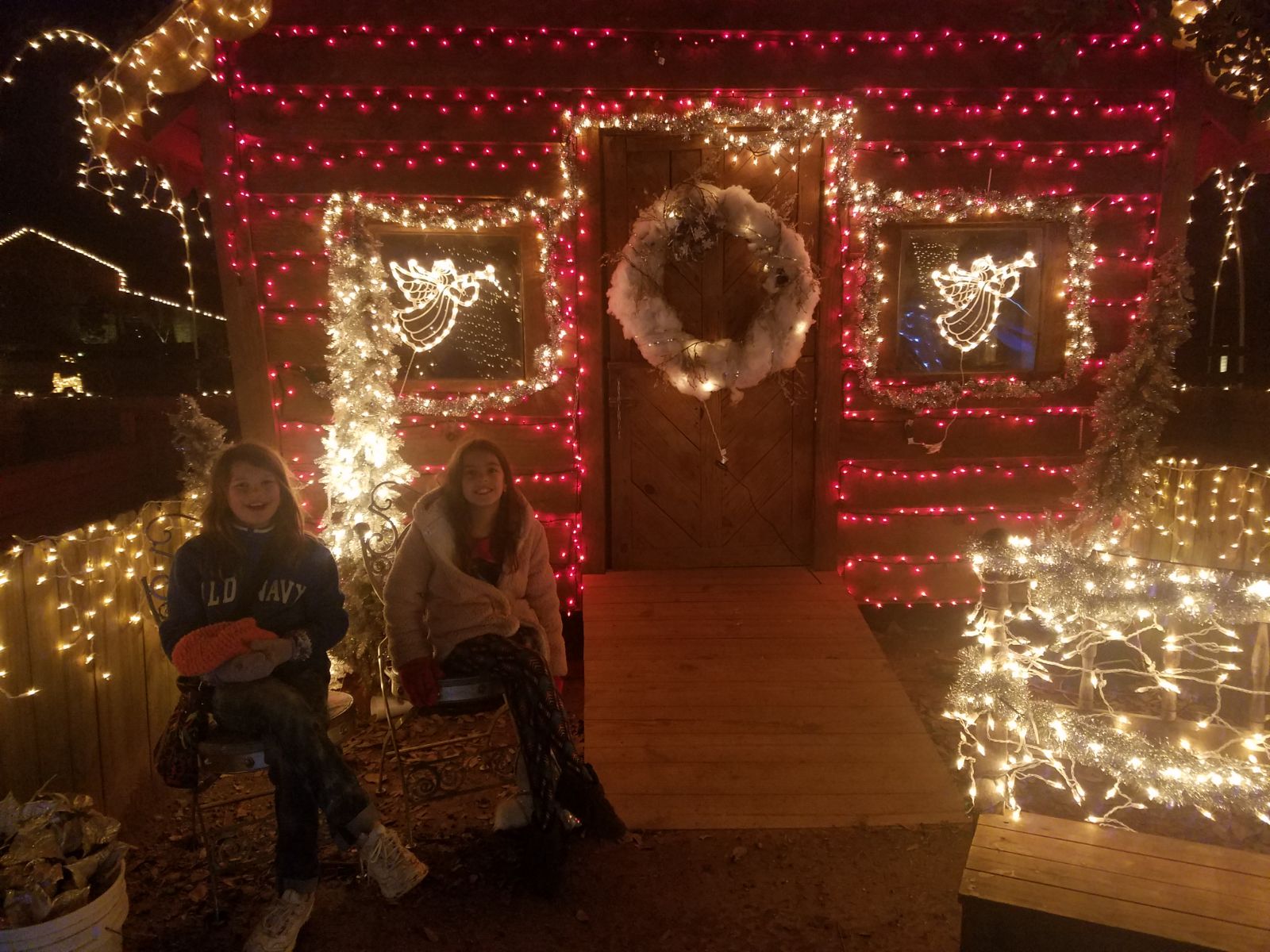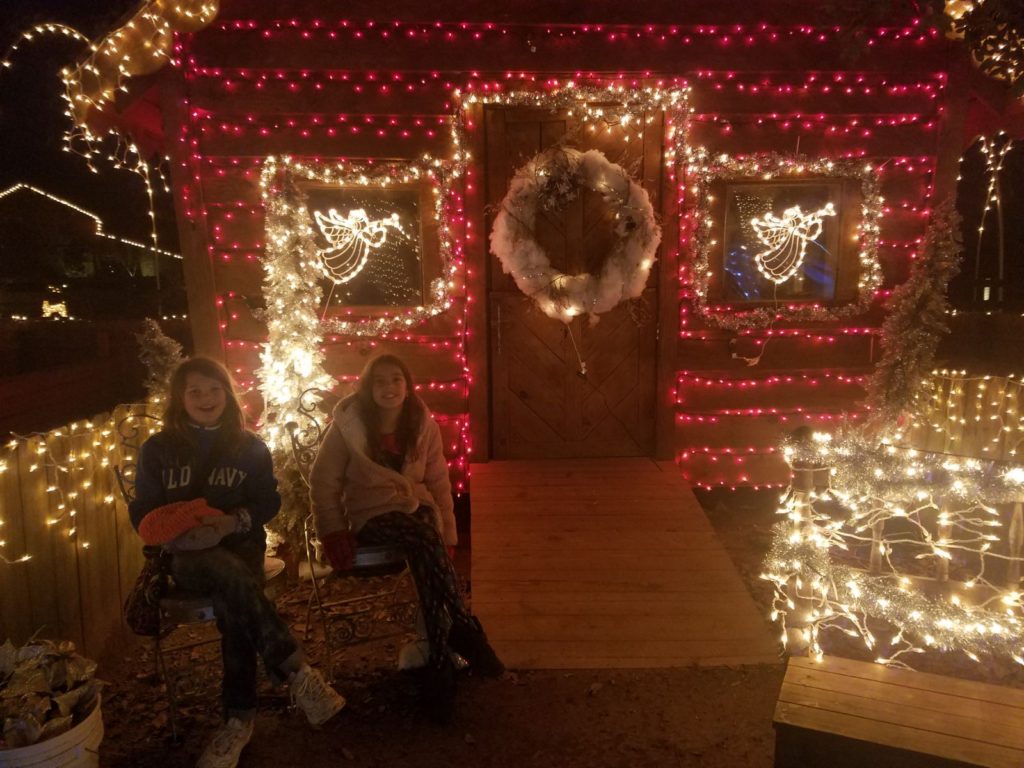 In conclusion, I would consider this a fun night out for our girls.  We were there for close to two hours. I really didn't know what to expect, but we were all pleased with our experience. This is their second year doing this, and we hope to make it a new Christmas tradition.
The following two tabs change content below.
Latest posts by Lisa Saragusa (see all)