It's that time of year. You know – the time to pile everyone in the car and go look at Christmas lights! Joel and Laurie Miller's home on Thackery Street in Mandeville hosts an especially grand display of lights and should be on your list of places to drive by this holiday season. We caught up with Joel and he gave us some insight and background information about his light display.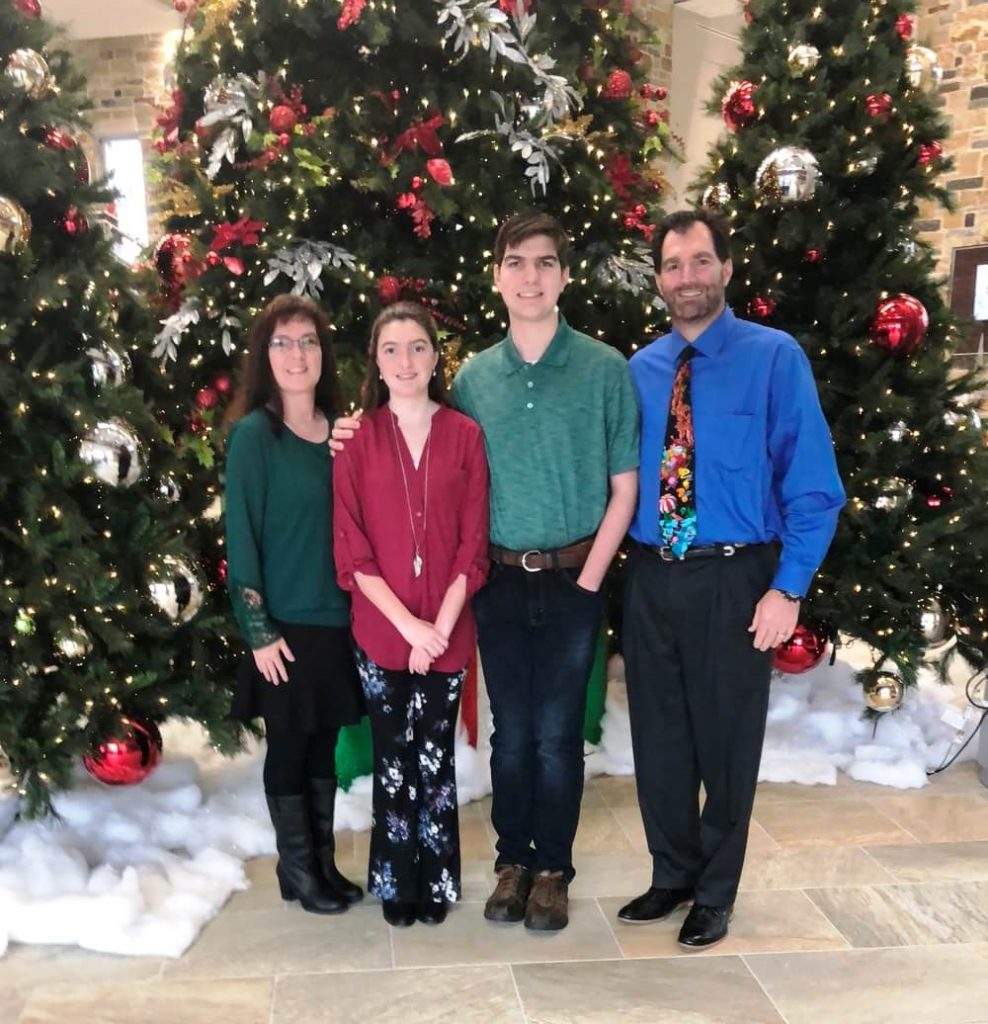 How long have they been decorating their home with lights?

Joel has been setting up lights for over 20 years but it has only been the last 8 years or so that it has been set to music. And it's not just Christmas lights that he sets up! He sets up a small Halloween light show too! This is his excuse to start with the lights sooner in the year. His Christmas display is ready on Thanksgiving every year and he leaves it up until the first of the New Year.

What got them started doing elaborate light displays?

Joel said that he and his father used to put up some lights sometimes, but mostly their decorations were wooden cutouts of things like an alligator and santa with a spot light shining on them. But when he got married he began putting lights up on the house once he got the ok and was "allowed" by his wife Laurie. He said one year his wife noticed a neighbor set up their lights to blink and she suggested that Joel do the same. That is all it took! His display has gotten bigger and bigger each year.

Who helps with the light display?

The light display is something Joel works on all year. He begins planning ideas in February/March and then begins making things a reality during the summer months in order for everything to go as planned during the Christmas season. His wife, Laurie and children, Julian and Lauren help him set things up.

What are some special or unique features to the display?

Joel thinks that the projector and big screen on the roof and the projector on the garage door, in addition to the running RGB lights take his display to a higher level than typical light decorations.

How many cars drive by?

Joel says that on special nights like his Cocoa by the Curb he estimates about 100 or so visitors. This is a special night that visitors can stay for a cup of cocoa while viewing the light display. But on a regular night he thinks probably about 30-40 cars throughout the evening. He said most stay for about 2-3 songs and then move along. His display lights are on from 5-9pm on week nights and 5-10pm on weekends.

What is Joe's favorite part?

Joel says his joy is simple. All it takes to make this worthwhile is seeing the faces of children light up and getting to go outside and chat with them as they visit his light show. His wife says he is a different person when he is talking to the children.
---
What a fantastic family! Bringing joy to neighbors and strangers all season long. You can catch the Miller light display on Thackery Street in Mandeville from 5-8PM nightly until January 1st. You can keep up with them by liking their page on Facebook too!
If you're interested in finding more Christmas lights on the Northshore we have a big list of fun houses to check out here. If you're interested in families who go all out with their lights, we have an interview with Morris family of Slidell here–they are well-known for their Chamale Cove display.
The following two tabs change content below.
Jenny
I am a former corporate office working girl turned stay at home mom who transformed myself into a preschool teacher. I am the mom of two boys (almost 8 and almost 5) and wife to a NASA rocket scientist. Life is full of learning at our house. I enjoy reading, crocheting, sewing, cooking and anything outdoors. Transplanted from Alabama over 12 years ago, my husband and I and our little family call Slidell our home.