Located on the campus of Aldersgate United Methodist Church, Apple Tree Preschool provides the children of Slidell with a warm, Christian-based, preschool curriculum.
School Name: Apple Tree Preschool
Location and Contact Info: 360 Robert Blvd Slidell, LA ph: 985-641-0184
Grades/Ages of Students: 18 month to PreK 4
Public or Private? Private
Tuition Info: Our tuition ranges in price depending on the option the parent chooses. We start around $200 per month for a part time class and go all the way to $650 per month for our Working Parent package.
Religious Affiliation: Methodist
Student/Teacher Ratio: Ranges from 2:7 for the 18 month old class, 2:10 for 2's, 2:13 for 3's, and 2:15 for pre-k 4's.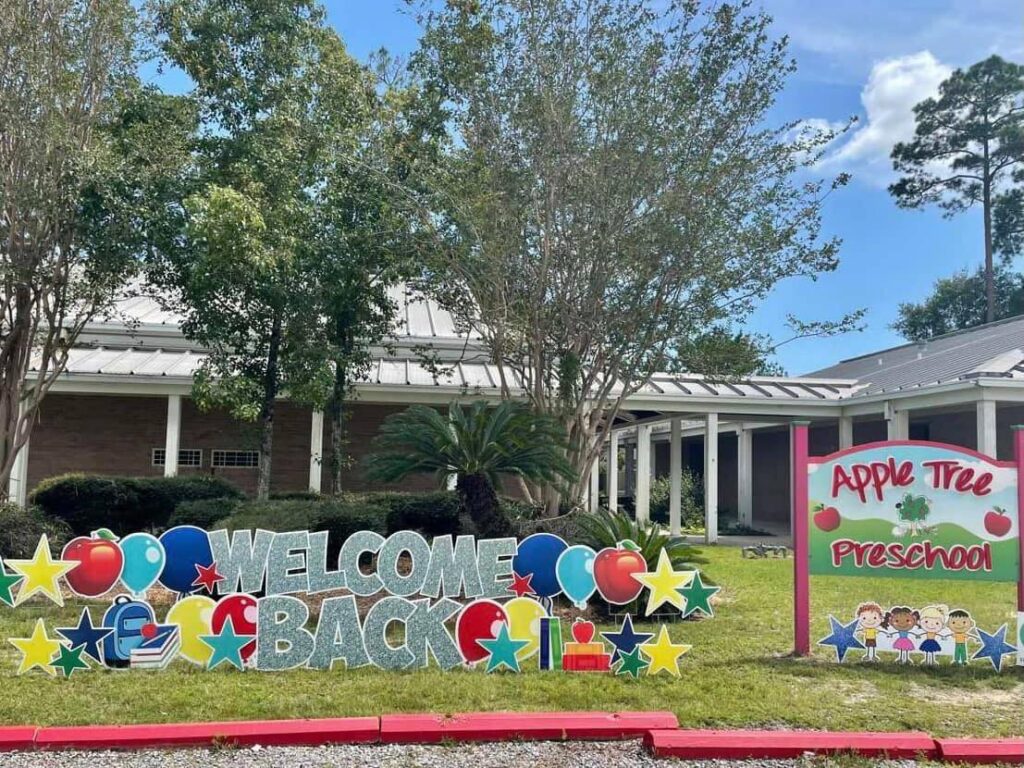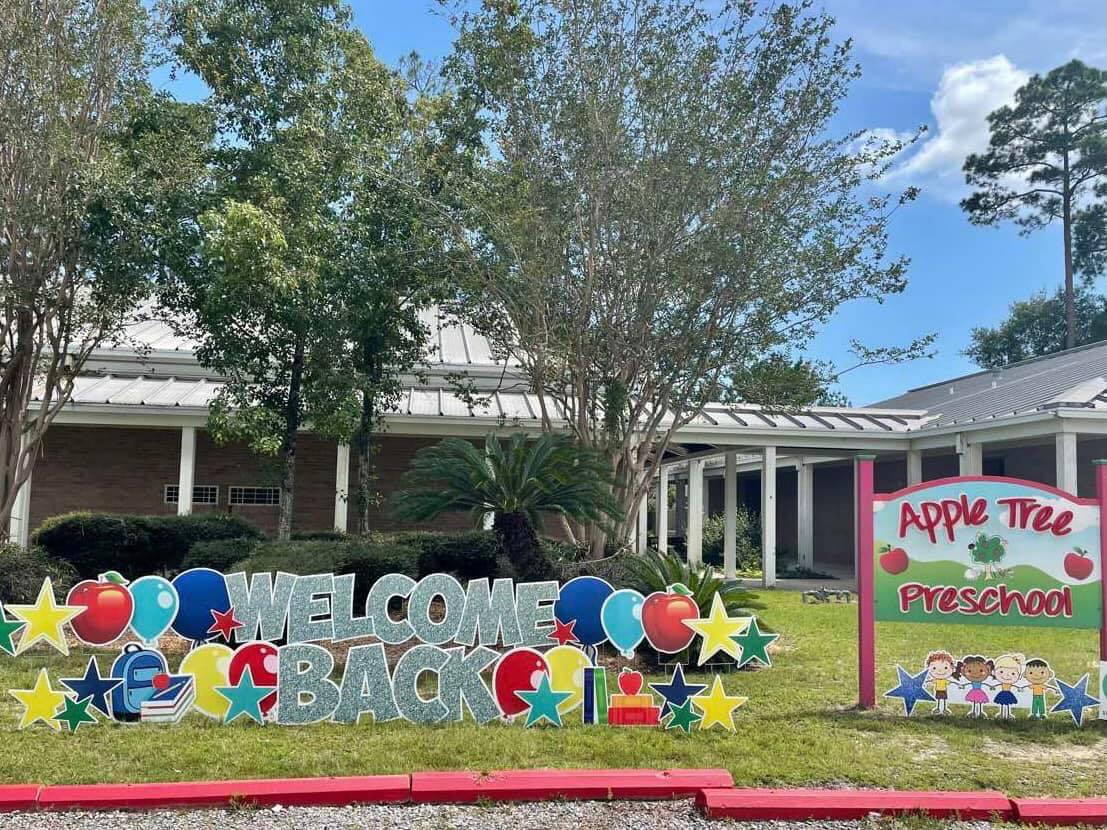 School Mission/Educational Philosophy? At Apple Tree Preschool, it is our belief that every child possesses within himself the power to create the person he or she will become. As teachers, we want to stimulate and maintain the child's natural enthusiasm for learning without disrupting a child's effort to teach himself. We feel a preschooler learns best through the senses. Therefore, the school's environment will lend itself to a self-paced program where a child has a sense of order and freedom to learn.
What sets your school apart? We are a small, church based non-profit preschool. We are double staffed per state licensing requirements. We allow teachers to set their own curriculum based on individual class needs. We have weekly chapel, daily prayers and have a very family friendly environment. When you enroll, you become a member of our Apple Tree family and are treated as such.
What extracurricular activities exist for students? We enjoy weekly chapel and visits from local librarians, firefighters, dentists, and even farmers with their animals. We have a yearly Scholastic bookfair, Thanksgiving feasts, Christmas parties, Mardi Gras float parades, Easter egg hunts, Olympic games, and a formal graduation for our students heading to Kindergarten.
What advice do you have for parents looking for a school for their child? Take a tour while school is in session so you can observe the teacher and classes in action. Make sure when you tour you feel good about what you see and hear. Don't settle for a school you don't love.
Describe your admissions process: We begin registration for the upcoming school year in February. We start with current students, alumni, church members, and then we open up to public registration. Once our classes are full, we begin a wait list that will be used if spots become available throughout the school year. We do have a one time registration fee of $175 that will be due only if we have a spot available for your child. We do require a copy of your child's birth certificate and current immunization records at registration as well.
The following two tabs change content below.
Jenny
I am a former corporate office working girl turned stay at home mom who transformed myself into a preschool teacher. I am the mom of two boys (almost 8 and almost 5) and wife to a NASA rocket scientist. Life is full of learning at our house. I enjoy reading, crocheting, sewing, cooking and anything outdoors. Transplanted from Alabama over 12 years ago, my husband and I and our little family call Slidell our home.