This month I set out to make my Halloween door decoration this year, I decided to make it a little more challenging for myself. I love crafts and I LOVE Halloween, and I tend to go a tad overboard with things. So this year I challenged myself to make a Halloween wreath for just ten dollars. And while I did go out and spend ten dollars, the finished product ended up costing even less–seven bucks! I described this wreath to my husband as "what a witch would hang on her door." I hope it inspires you to make your own affordable Halloween wreath.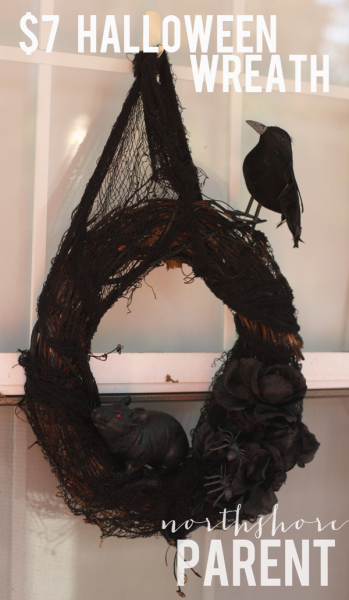 First I bought a Grapevine wreath at Hobby Lobby. It's priced at $3.99, but I used the mobile coupon to get 40% off and it came to $2.75 with tax.
Next I hit the dollar store and bought a fake raven, a fake rat, a bunch of black flowers, and one spooky black cloth. I purchased a few other things, but that's all that I ended up using.
First I dabbed a little black craft paint onto my wreath. I didn't figure this into my cost since
I already had it on hand and I used a very small amount–just enough to darken it a little bit. You can skip this step if you don't have any black paint at home.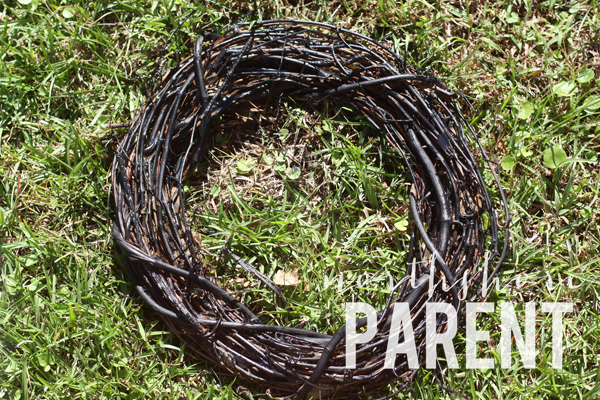 Next I used my spooky cloth and wrapped it all around the wreath. I tied it in a knot at the top so it could double as the wreath's hanger.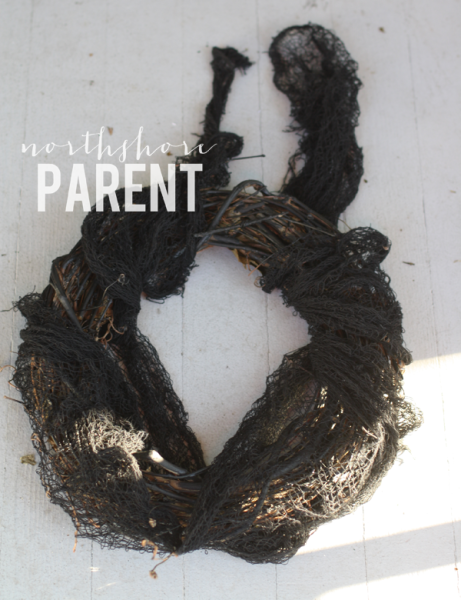 I then took my bunch of black flowers and inserted the stems into the grapevine. You can't do this while the flowers are still on the bunch, though. You will need to cut each flower off of the bunch and insert them individually.
Then I attacked my fake raven to the top and tucked my fake rat to the inside. I used the rat's tail to secure it to the wreath.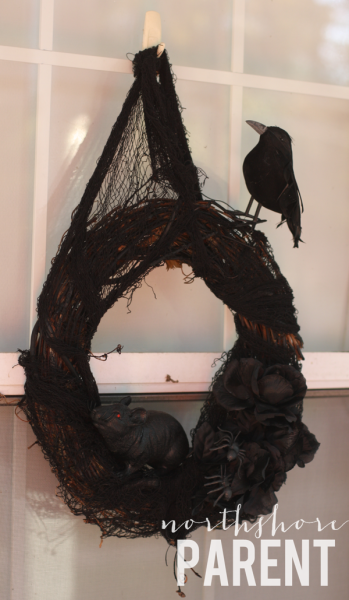 And there you go. A spooky, affordable Halloween wreath.
The following two tabs change content below.
Hi, I'm Katy. Mom to four sweet boys ages 10, 6, 6, and 5. It's a loud, messy, chaotic life. I love connecting with other parents and am so glad you stopped by today!