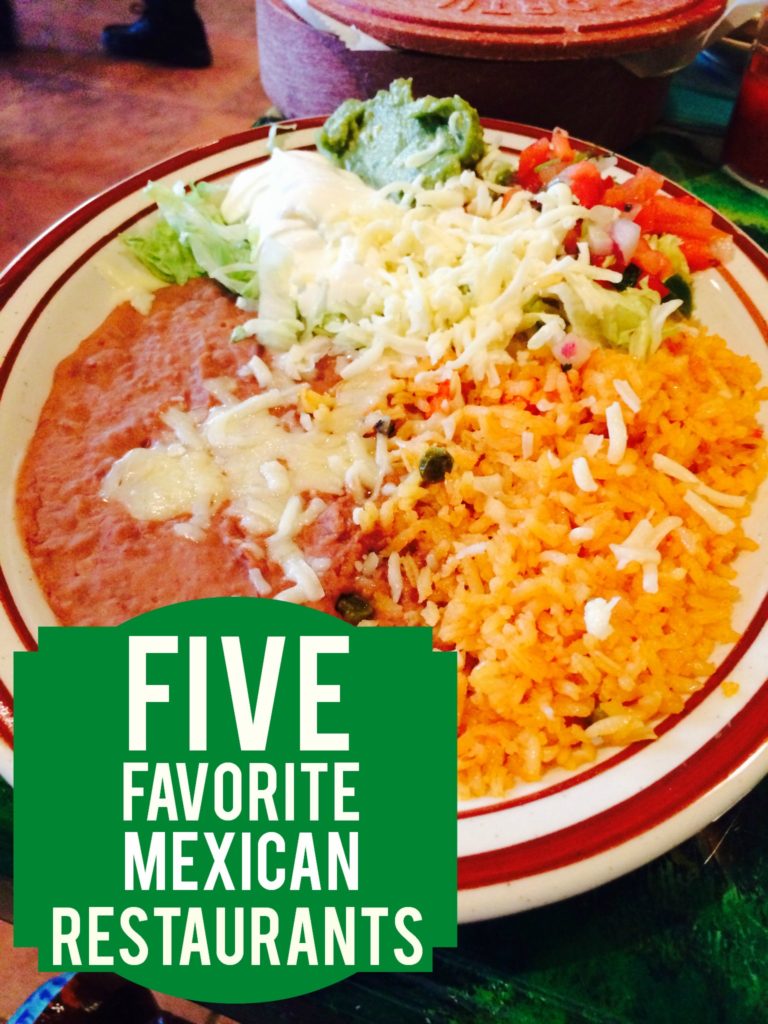 My love of good Mexican food has led me to try most of the nearby restaurants and, of course, I have my favorites. When it was suggested that I do a roundup of great places to eat Mexican food on the northshore, I decided to broaden my horizons and try out several more places. From a total of 10 different restaurants, I have narrowed it down to my favorite five. I chose my five based on the quality of food, variety of menu items, speed and quality of service, how child friendly they are, and atmosphere. Here goes.
#1 Lago
2660 Florida Street, Suites I & J, Mandeville: Lago has very good food and a wonderful staff that is very friendly and attentive. The atmosphere is low-key and casual with traditional Mexican decor. They offer daily specials, a kid's menu with both Mexican and American options, catering, and they often post coupons on their website. What I recommend: Queso, house-made sangria, Diabla enchiladas.
#2 Felipe's 
176 Town Center Parkway, Slidell:  If you prefer Tex-mex to traditional Mecixan, Filipe's is a great choice. It has a casual cantina feel, a menu with a nice variety of unique dishes, and some interesting drink options. They also offer catering, with an online ordering feature coming soon. What I recommend: Al Pastor, guacamole, frozen margarita.
#El Agave 
2037 W. Thomas St., Hammond: If you live in, or find yourself visiting the Hammond area, I really recommend stopping by El Agave. They have a large menu of traditional food options and a few more creative choices. The atmosphere is traditional and they even have a mariachi band some nights. What I recommend: Mango daiquiri, carne asada, tamales
#4 Garcia's
200 River Highlands Blvd, Covington. What impressed me most at Garcia's was the service. The server was attentive without being smothering and the food arrived quickly (which I appreciate with two young children at the table with me). The decor is a sort of traditional/southwest fusion, as is the food. They offer a nice variety of menu items, including salads and lighter options. There is plenty of seating inside as well as a large patio area. One small thing that may be an issue for some is that that they do not offer anything to keep the kids entertained with while waiting for their food (i.e. coloring sheet, activity sheet, etc.). What I recommend: Fajitas, bean dip (comes automatically with the chips and salsa), Lava flow
#5 Taqueria La Noria
1931 Hwy. 59, Mandeville: Taqueria La Noria has a great menu full of authentic, traditional Mexican dishes and a kids menu with both Mexican and American choices. The atmosphere is casual and comfortable. The service was great and the food was fresh and very good.  What I recommend: Choriqueso, carnitas, sopapilla.
The following two tabs change content below.
Melissa
I am a stay at home mom to two little girls who keep me running. I also care for my elderly grandmother full time. I'm a fan of fitness, mainly because I'm an even bigger fan of cooking and eating. When I'm not busy juggling other people's busy schedules, I can usually be found with my nose in a book or conducting bold experiments in my kitchen, some of which are quite tasty.