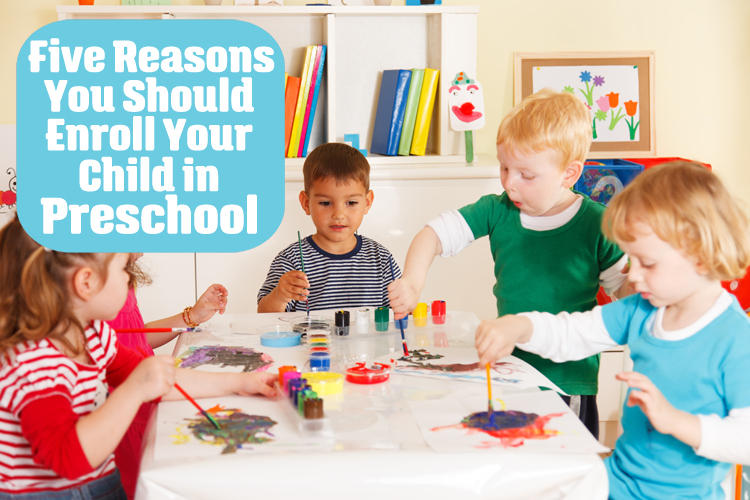 When your kids are small it can be incredibly difficult to think about sending them off to be with someone else–even if it's only for a half a day! All of my boys have had speech issues, so I've had to send them at age two and believe me, I know how hard it is. It's also really good for kids, though. All of my boys have made big strides in preschool and I'm glad I made myself send them despite my reservations. Today I'm going to tell you just a few reason why sending your child to preschool is a good idea.
Helps Kids Learn to Solve Problems
You know how you're kid will be working on something, and you just help them out to speed things up? That happens a lot less when there are several other kids in the room. I'm not saying they won't ever get help, but they'll have a little more time to think about something before an adult saves the day.
Helps Kids Learn Independence
In the same vein, they also learn how to do more things for themselves. The first time my son got up and threw his napkin in the trash without prompting was a magical day at this house. Let's face it, your kids will totally let you do everything for them.
Promotes Social and Emotional Development
This is a biggie. Being around other children and adults shows your children a lot about how the world works. They have to learn to navigate these new relationship and understand other people. Obviously you don't have to go to school to do this, but preschool is an excellent way to make it happen.
Sets Them Up for Life
Long-term scientific research show that children who attend preschool are less-likely to use drugs or end up in jail. They're also more-likely to attend a four-year college and on average have a higher income than their peers who did not attend preschool. (Pretty impressive, right?)
Helps Prepare Them for Kindergarten
These days Kindergarten is the first step in what has become some pretty accelerated and intense schooling. Kids are expected to know more and do more than ever before. You can enroll your child with no preparation, or you can take a year (or two or three) to get them ready for the school environment. You can encourage their love of learning and get them comfortable with sitting and listening well before that first day of Kindergarten.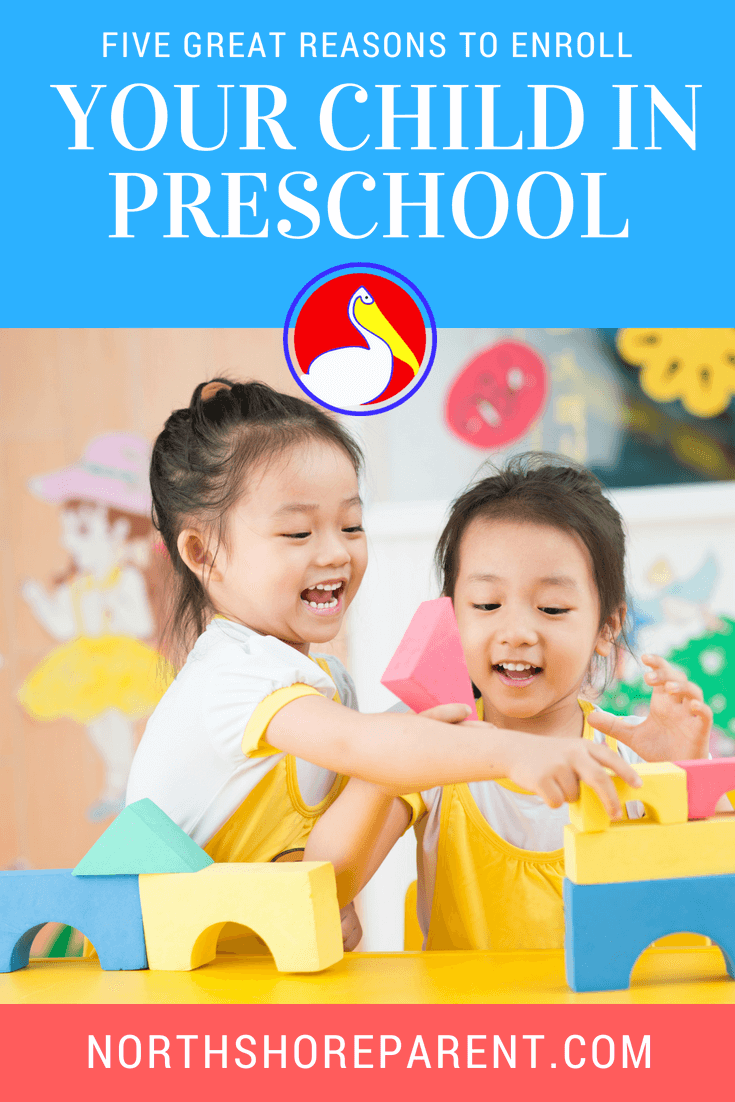 The following two tabs change content below.
Hi, I'm Katy. Mom to four sweet boys ages 10, 6, 6, and 5. It's a loud, messy, chaotic life. I love connecting with other parents and am so glad you stopped by today!