Spring is finally here, and that means we only have a small window of time before it's unbearably hot here in the south! As a child, my mom had to drag us inside kicking and screaming for dinner, but times have changed. I know that kids these days are in love with their handheld games and TV shows, but there is adventure to be had outdoors! With a little imagination, creativity and maybe a little sweat, we can pass on the love of the outdoors to our own little ones. Here are some ideas to get the entire family enjoying the beautiful weather and bringing the love of nature to the next generation!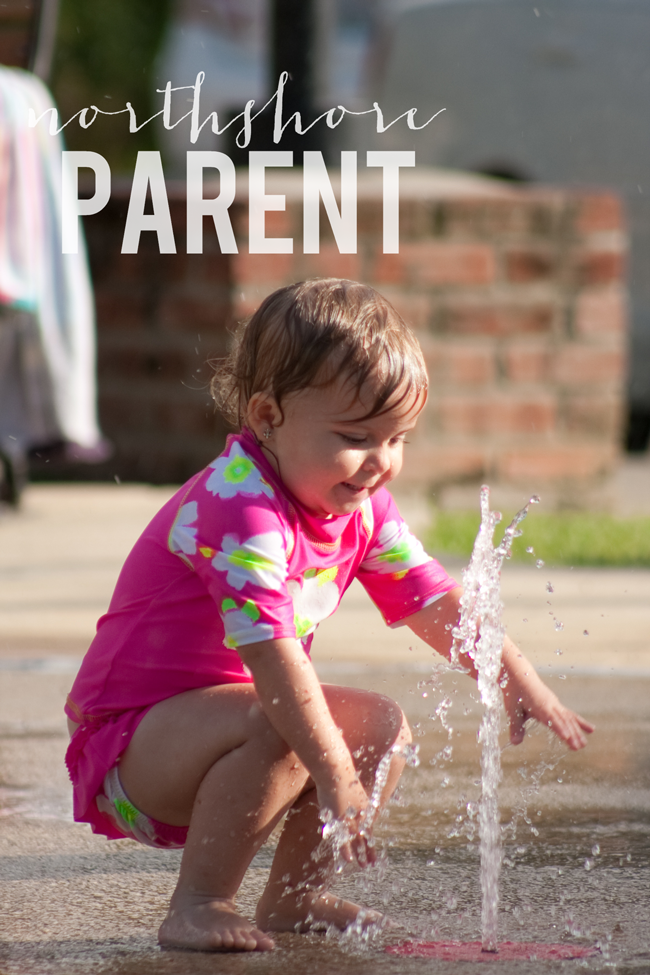 Plant a Garden. Creating a fun outdoor space to hang out as a family is something you all will enjoy year round, or at least until it gets cold again. Whether you have a large backyard or a small space, add some color and make it vibrant. Pull the kids away from the games and let them get their hands dirty, I promise they will probably enjoy that just as much. Plant some fruit or vegetables that they can watch grow and then eat later! You can purchase stepping stones, mix concrete to add a top layer and everyone decorate their own stone with rocks or colored stones. Lay these throughout the garden, perhaps by the plants each person chose to put in the garden. As the flowers bloom, the area will be a fun place for family to watch the progress and hang out. A hammock and a fire pit for some s'mores aren't bad ideas either.
Outdoor Art. Why waste a perfectly gorgeous sunny day inside? Bring the chalk, washable paints, crayons, and easel and all your other artsy goodies to the back yard and start creating! We have a rather tiny backyard, if you can even call it that, and we like to leave the back door open, turn the music on and bring the chalk out. The purpose in this is to teach your kids to embrace the outdoors; they don't necessarily need to be gardening, but just enjoying being out of the house.
Explore New Territory. Think back to when you were a child and how exciting everything was, how massive and never ending the "woods" seemed. When I was a kid, "the woods" were just an empty lot behind our house that hadn't been developed yet, but to me, it was adventure. Go exploring with your kids, let their imaginations run wild! Maybe help them out if necessary; go hide a treat and make a map leading to the treasure. Give out disposable cameras and let them take pictures of their adventures and what they found and at the end of the day, get them developed so they can tell you all about what they discovered, and then hang the pictures like trophies to inspire them.
Take Long Walks. This one may not be as fun for the kids if it's only through the neighborhood, but lucky for us all, the Northshore provides us with beautiful locations for some outdoor fun. The Mandeville Lakefront is a beautifully manicured area great for walking for mom and bike riding for the kids, as well as well as a splash pad and several playgrounds with equipment for different ages! Another one of my favorite places is the Northlake Nature Center off of Highway 190 in Mandeville. There are miles of walking trails throughout the area that provide a scenic walk immersed in Louisiana landscape. Lastly, don't forget the excellent playgrounds and beach area in Fontainebleau Park
It's Just a Bug! We ladies may have a tendency to freak out over spiders, but being in Louisiana, we should all accept that we share our surrounding area with some pretty freaky creatures. When I was teaching, and with my stepdaughter now, I try to remind kids that we share our area with other creatures. I'm not saying I share my home with bugs (if one lets himself in, we quickly see him out the door), but outdoors, we are in the bugs' home! Our little one loves staring at other little creatures whether it be a cricket, a ladybug or a moth, she is always so curious. She knows not to step on them or hit them, because they deserve our respect. Teaching children an appreciation for nature and other creatures is important, so starting them young is a great idea. For older ones, you may even send them off to the computer to find out what type of bug they found so they can explore it in more depth.
The Northshore offers a number of great areas to enjoy your time outdoors, but look no further than your own backyard to begin the fun. Picnics outside, reading in a hammock or playing in a sensory sand box are all just as much fun as heading to the park. Enjoy the spring weather and embrace our beautiful surroundings as you head outdoors, and create some memories! I guarantee your children will thank you for it as they grown older!
The following two tabs change content below.
I consider myself a Floridian New Orleanian, both places are home to me. I am a photographer, pre-school teacher and step mom. I collect antique cameras and love Disney World. You can usually find me by a pool or at the lakefront on a sunny day and probably playing WWOZ in the background.