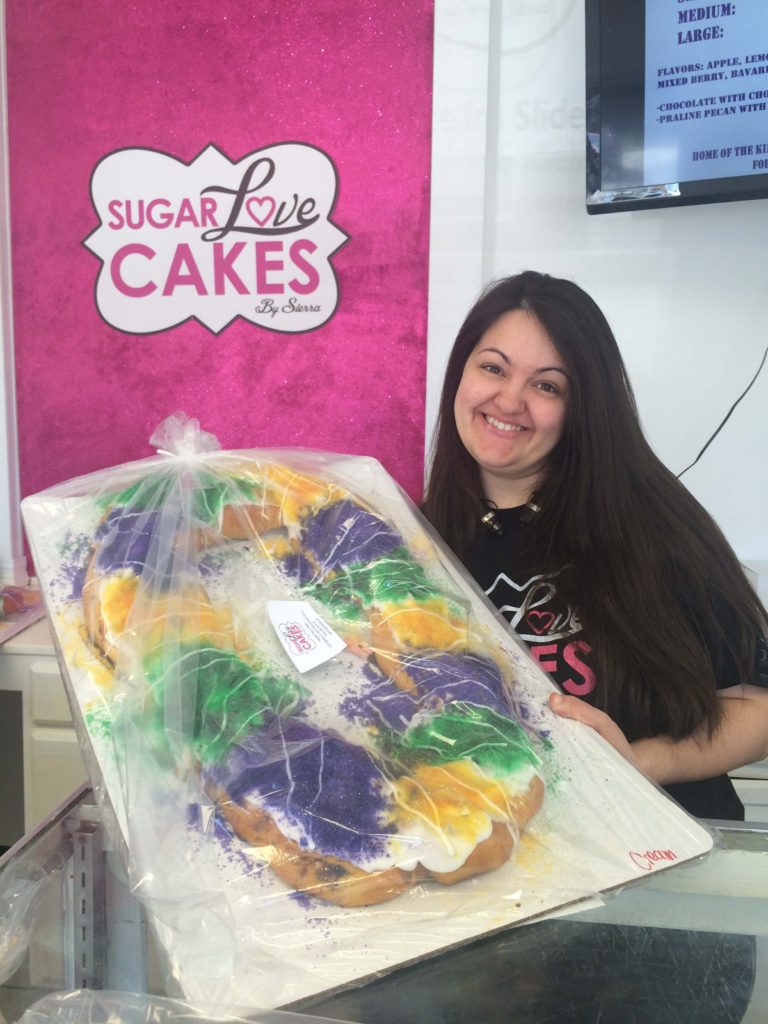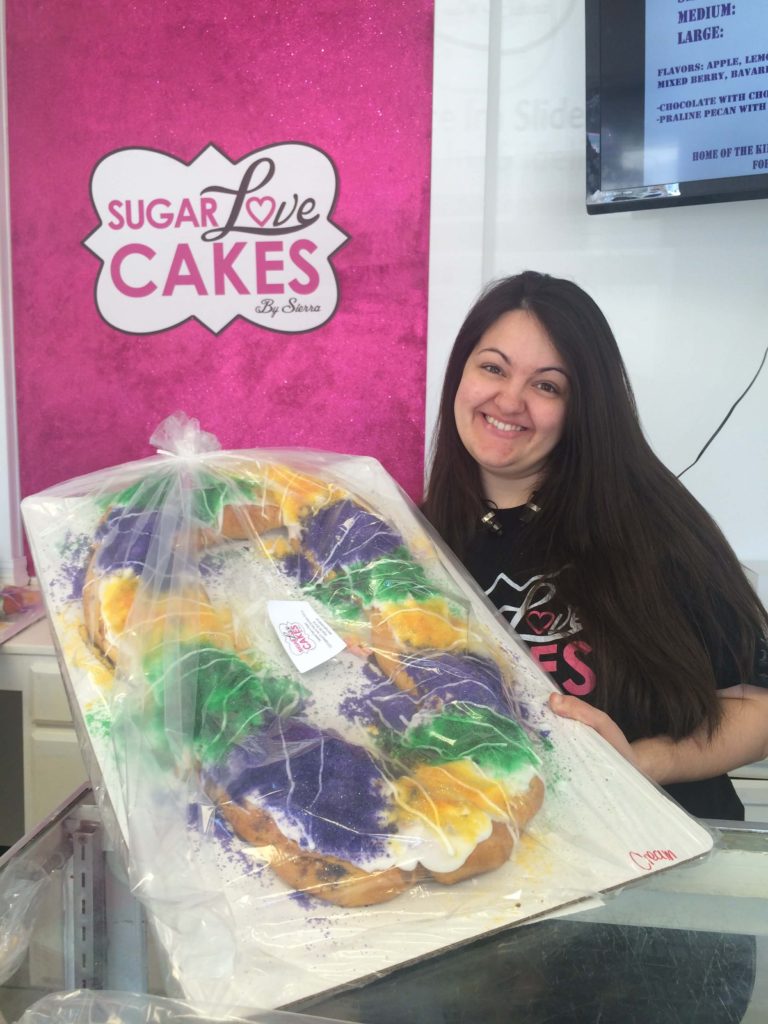 Having a great idea can be exciting, but Sierra of Sugar Love Cakes in Slidell had a great idea that she couldn't share with anyone. She wanted to wait until she had her own bakery to reveal it, and that dream was several years in the making.
She pulled it off, though, and last year she was able to unveil her great idea–king cake on a stick! Inspired by festival-goers chomping on chicken on a stick, Sierra knew that Carnival's favorite dessert would be equally fantastic in a hand-held version.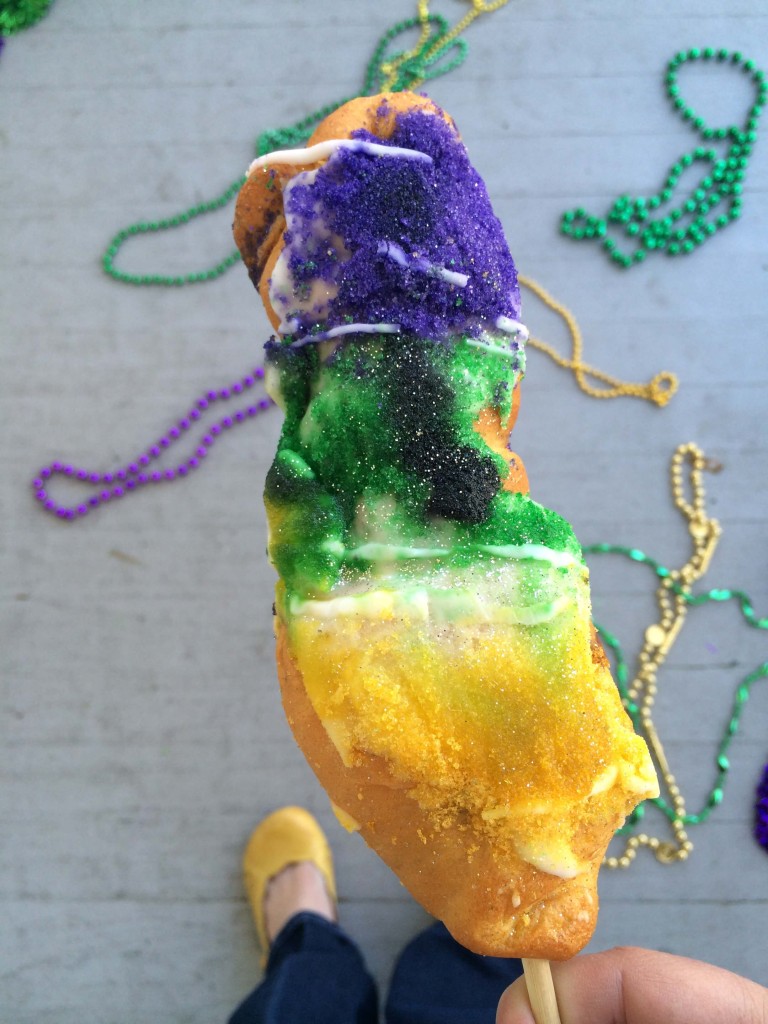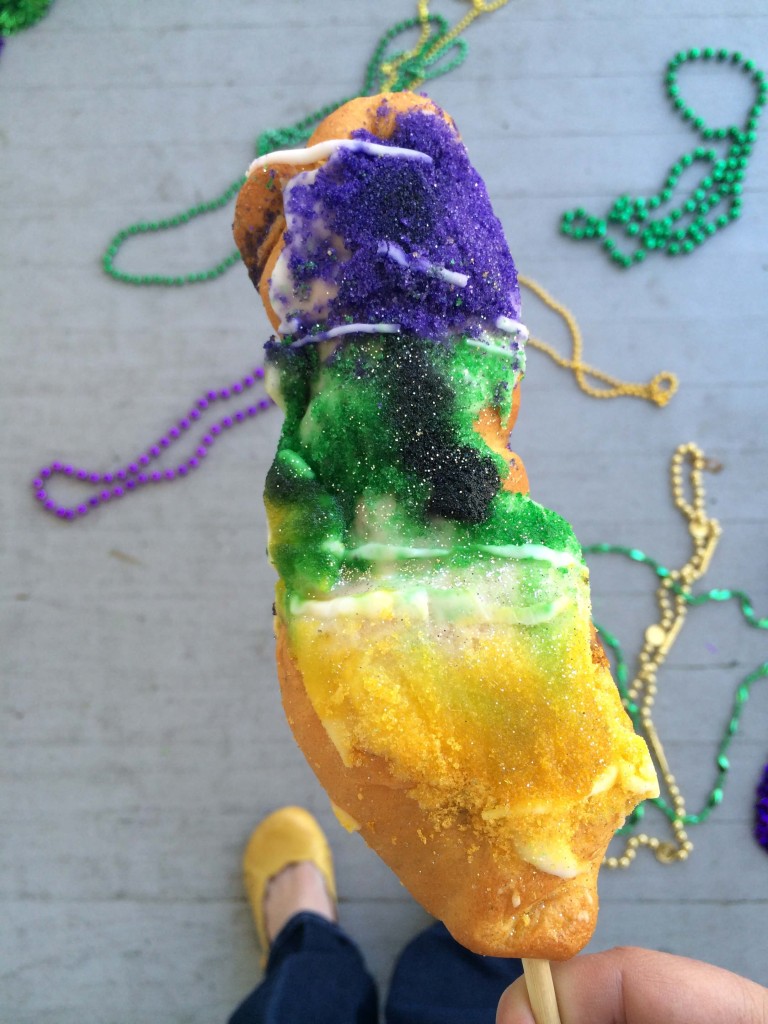 She was right, and now king cake on a stick is a sell-out hit. You better arrive early if you want to snag some for your Mardi Gras festivities. She's even trademarked the name "King cake on a stick." I taste-tested some earlier this week and it's sweet, cinnamon-y and even a little glittery! It's pretty much the perfect treat for anyone waiting for a parade to roll.
The following two tabs change content below.
Hi, I'm Katy. Mom to four sweet boys ages 10, 6, 6, and 5. It's a loud, messy, chaotic life. I love connecting with other parents and am so glad you stopped by today!