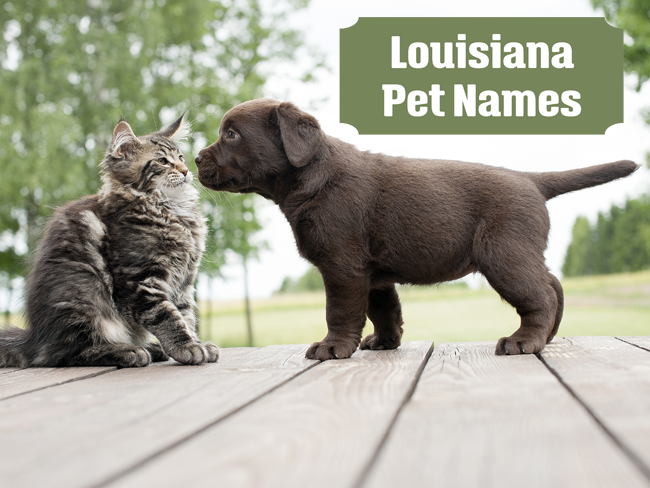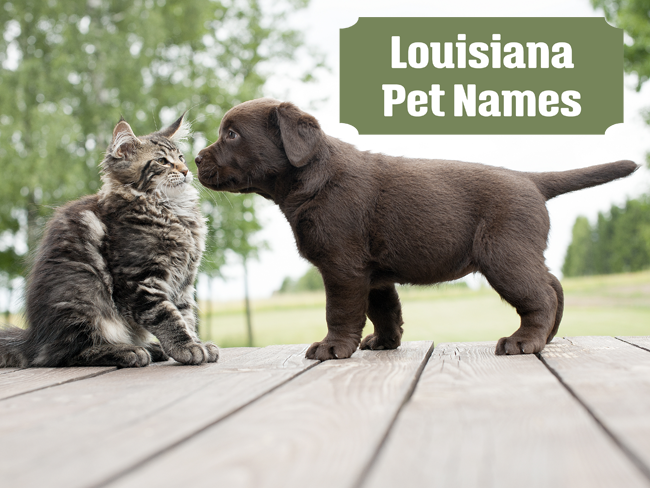 A while back I noticed that many people I know have given their pets a name with Louisiana flair. I also remember clearly the difficulty I had naming my dog, Buster. He came with that name and I was never able to think of anything I liked better, so that name stuck.
So I thought it would be fun to poll my friends and make a list of all the great Louisiana pet names there are. Here's that list:
Abita–a tiny town north of New Orleans, this name is most-recognizeable as a brand of beer.
Bacchus–this super-parade rolls the Sunday before Mardi Gras
Beignet–a delectable dessert made of fried dough and topped with powdered sugar.
Boudin–a type of cajun sausage that has rice in the casing.
Boudreaux–not the wine–in this case it refers to a popular Cajun last name.
Brees–Saints quarterback that took the team all the way to the Superbowl–and won!
Chicory–this root is often an additive in New Orleans coffee.
Cypress–the state tree of Louisiana, it's commonly seen in swamps.
Deuce–This former Saints running back played in the NFL for eight seasons.
Dixie–a nickname for the south, this was also a brewing company located in New Orleans.
Endymion–this super-krewe rolls the Saturday before Mardi Gras
Flambeaux–torch-bearers who light the parade route during Mardi Gras
Gris Gris–refers to a type of voodoo magic.
Gumbo–hearty Cajun soup that features rice, vegetables, sausage, and usually one other kind of meat.
Hoda Catby–television personality Hoda Kotb was an anchor in New Orleans for six years.
Jax–another New Orleans brewing company that is now defunct.
Lafayette–this Louisiana city is considered the heart of Cajun country.
Laveau–Laveau is the last name of well-known voodoo priestess, Mare Laveau.
Lulu–named after famous Storyville Madame Lulu Mahogany White
Louis–jazz musician Louis Armstrong hails from New Orleans.
Magnolia–state flower of Louisiana.
Marigny–this New Orleans neighborhood is close to the French Quarter.
Mignon–In Cajun it translates rough into "little cutie." It's also the first name of a prominent New Orleans jewelry designer, Mignon Faget.
Nyx–the Greek goddess of the night, this is also a popular, all-female Mardi Gras parade.
Nola–these four letters are often used to stand for New Orleans, Louisiana.
Octavia–a street in New Orleans
Payton–head football coach for the New Orleans Saints who led the team to the Super Bowl in 2009.
Remoulade–a popular, mayonnaise-based sauce that's usually accompanies seafood.
Rouge–French for red, this is also the second half of the Louisiana state capital.
Roux–a mixture of flour and oil that is often the beginning of many Cajun dishes.
Saint–Louisiana's only NFL football team.
Satchmo–nickname for musician Louis Armstrong who hails from New Orleans.
Sazerac–this cocktail was invented in New Orleans.
St. Charles–beautiful, tree-lined street in New Orleans.
Tchoup–street is New Orleans
Voodoo–African based religion often associated with New Orleans.
Zulu–traditionally African American parade that rolls in the morning Mardi Gras day.
Did you have fun with this list? You might also want to check out list of Mardi Gras-inspired baby names, and our list of baby names with New Orleans flair!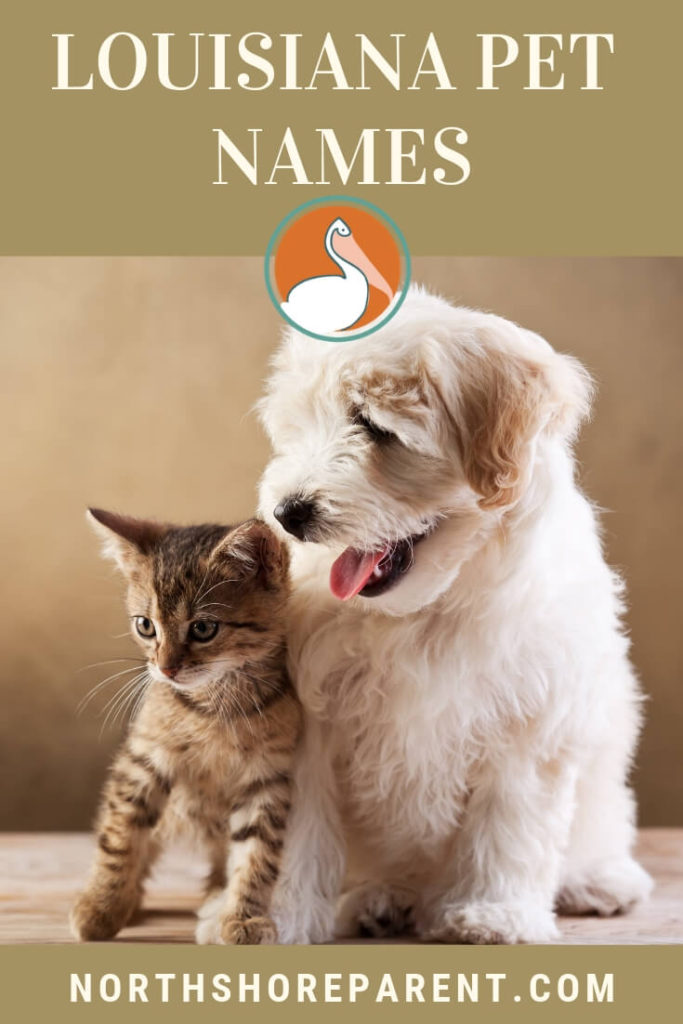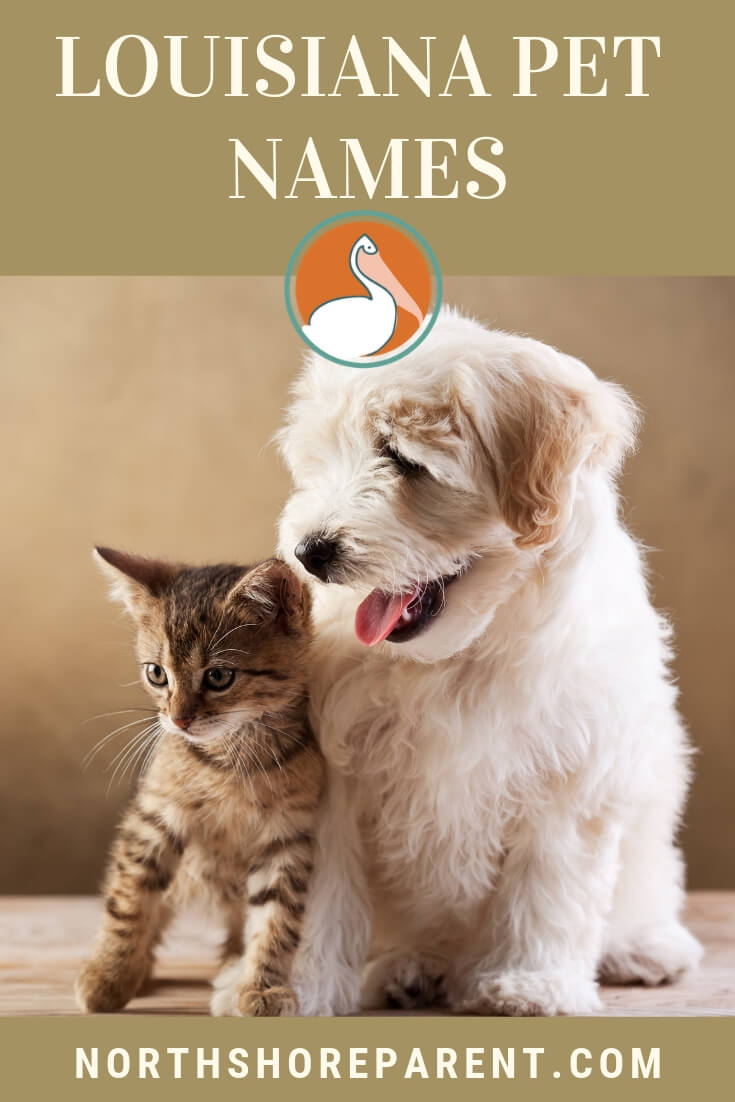 The following two tabs change content below.
Hi, I'm Katy. Mom to four sweet boys ages 10, 6, 6, and 5. It's a loud, messy, chaotic life. I love connecting with other parents and am so glad you stopped by today!