I am Metairie born and bred and my family has been in the New Orleans area for quite some time, but I had never heard of "egg pocking" until I met my husband in college. His mom is from Ville Platte and she grew up egg pocking with her six brothers and a sisters. Many people say it's a Cajun tradition, but the origins are unclear.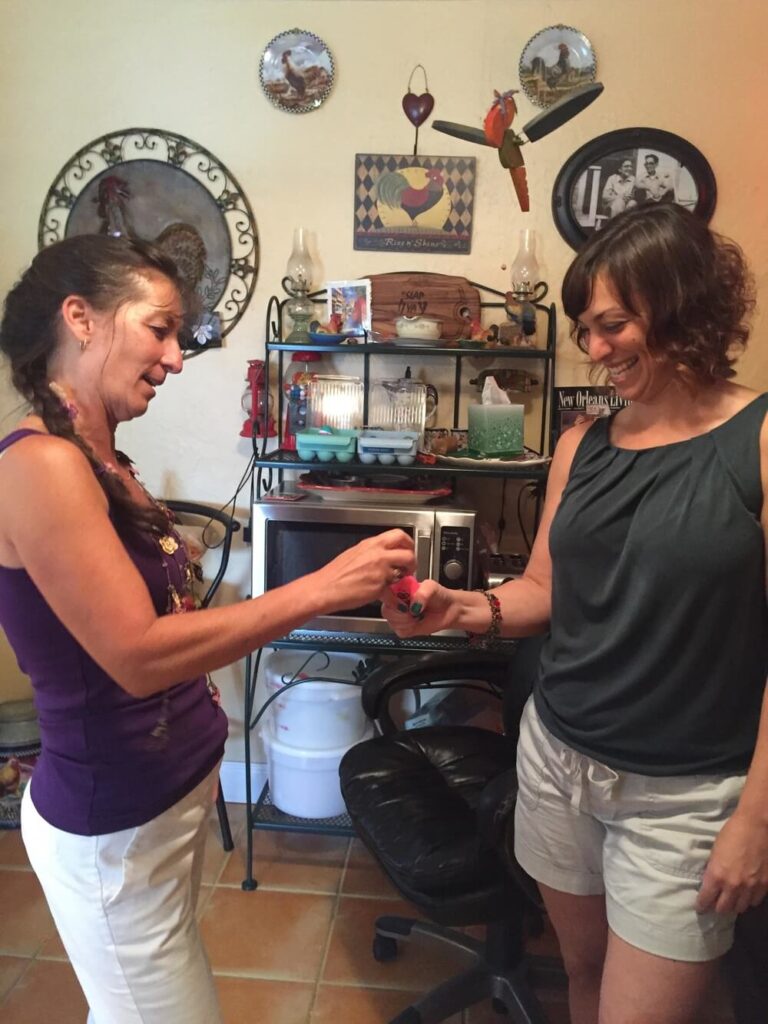 So what exactly IS egg pocking? It's a game! A game where two contestants "pock" their eggs together. Basically two people bump boiled eggs into one another until one cracks. The cracked egg is the loser and the winner gets to keep it. Later all of these eggs are turned into egg salad or potato salad ingredients. Some people try a soft bump, other vicious slam the other person's egg. Everyone has a different strategy or idea about how best to win the day.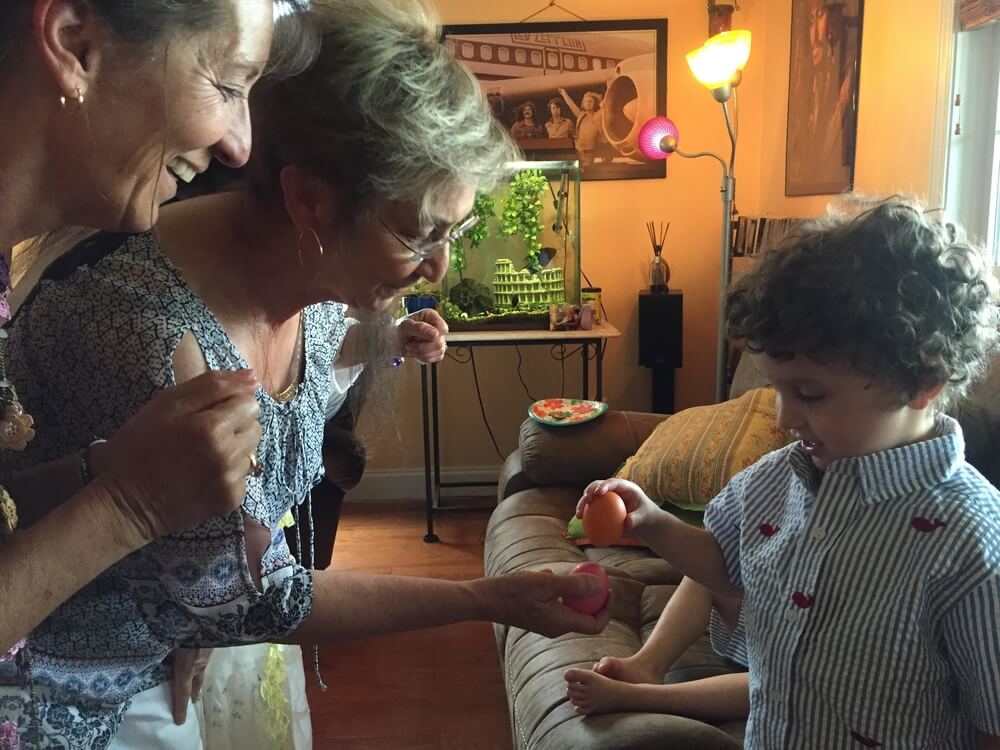 My mother-in-law's family takes egg pocking very seriously. Aunts and cousins will bring a large supply of eggs so they have several chances to compete. Some decorate their eggs like people do for Easter but others bring plain eggs. They spend a lot of time discussing which types of eggs are the hardest. There's a consensus that yard eggs perform better than eggs bought at the grocery store. Cajuns also seem to love a little trickery (at least my husband's family does). Guinea eggs are forbidden. They look like chicken eggs but they are much harder. Using a Guinea egg is considered cheating. One aunt tells the story of finding a wooden egg and wishing she had used that to compete.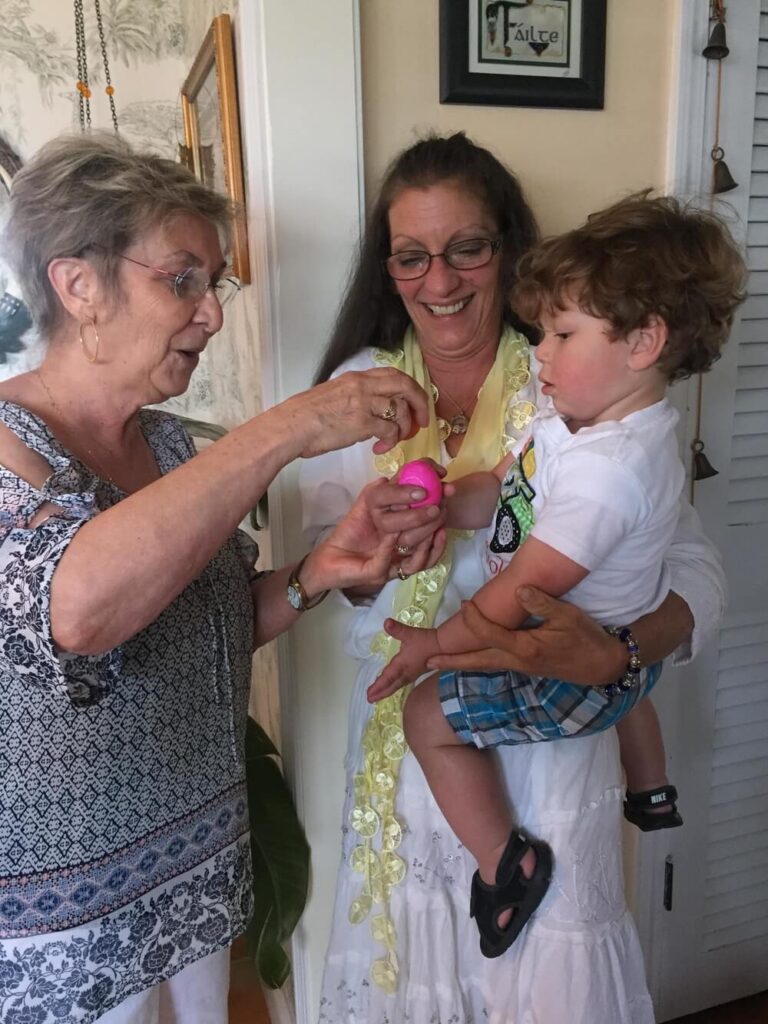 I have come to love this tradition. Watching the big smiles on everyone's face when the eggs come out is so much fun. Anyone can play and there's always a concerted effort to include all of the children. People are disappointed when they lose but they still laugh and have a good time. It's really a great addition to any Easter celebration.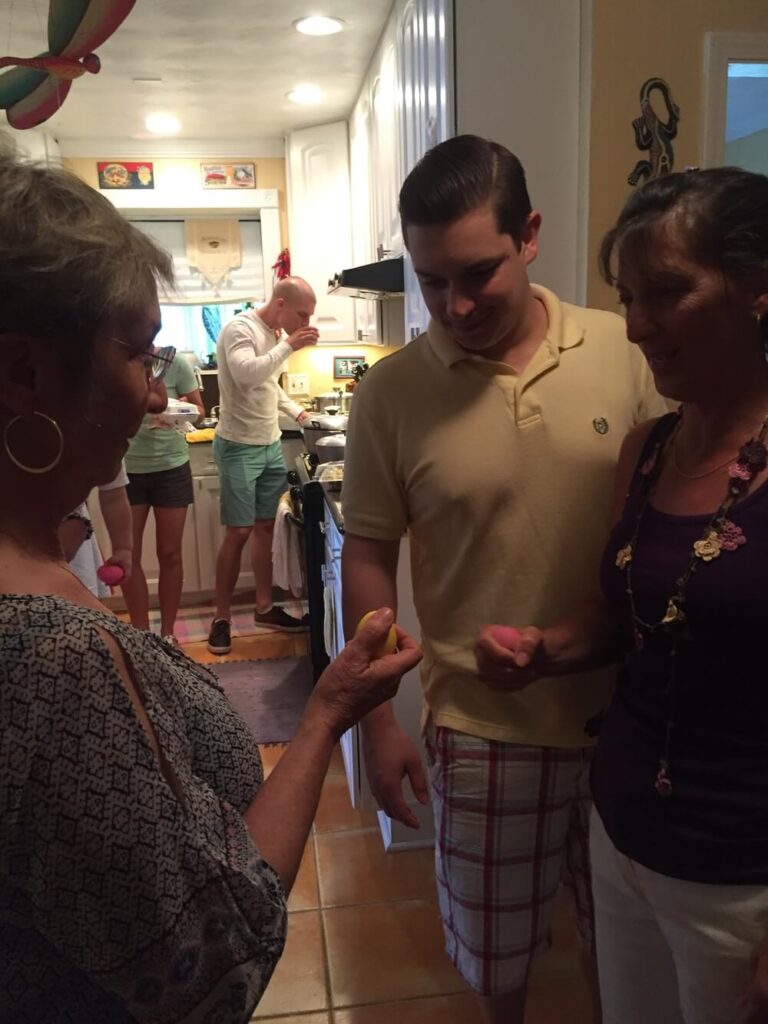 So tell me, does your family pock eggs?
The following two tabs change content below.
Hi, I'm Katy. Mom to four sweet boys ages 10, 6, 6, and 5. It's a loud, messy, chaotic life. I love connecting with other parents and am so glad you stopped by today!