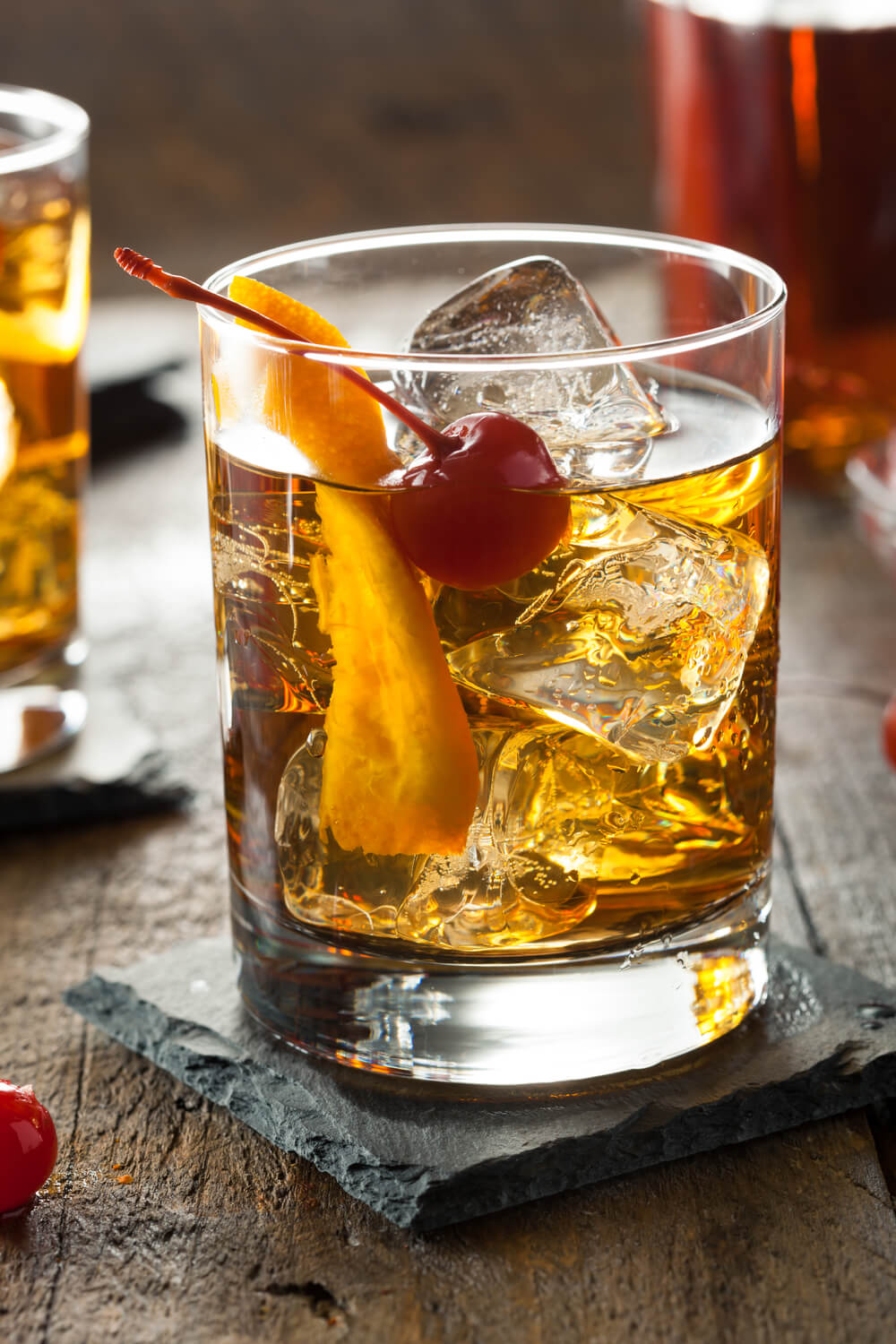 SWEET OLD-FASHIONED for when you're feeling too old for this parenting thing.  
Relish the aging process – it means you're closer to retirement and spoiling the heck out of your grandkids.
Ingredients:
1.5 oz of your favorite Bourbon
2 tsp simple syrup
2 dashes bitters
Dash of maraschino cherry juice
1 maraschino cherry
1 orange slice
2 Advil for that crick in your neck that won't go away
Pour over ice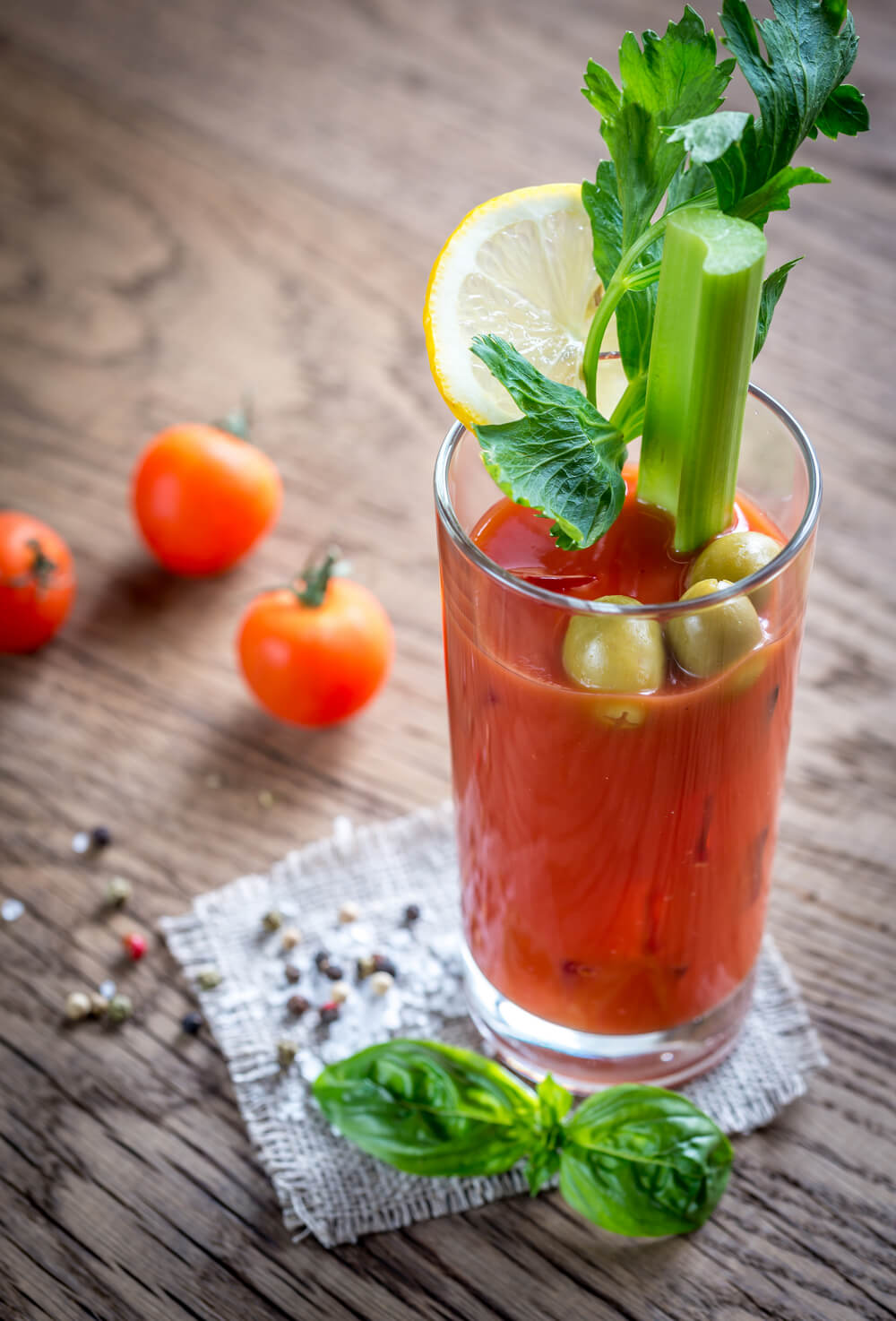 BLOODY MARY to satisfy that "eat healthier" New Year's Resolution.
It's like a vicious cycle – do your pilates lose weight…have a baby gain weight…spinning class to lose weight…finish the kids leftovers gain weight.  You can easily justify this cocktail.  Just tell your trainer it was the best way to get your full serving of veggies for the day.
Ingredients:
1 T lemon juice
1 T Worcestershire sauce
¼ tsp Cajun seasoning
¼ tsp celery salt
¼ tsp clam juice
6 ½ oz of V8 juice
2 oz Vodka
1 slice lime
Garnish with as many veggies as you can fit in your glass (celery, pickled green beans, green olives, pimentos, etc)
Serve over ice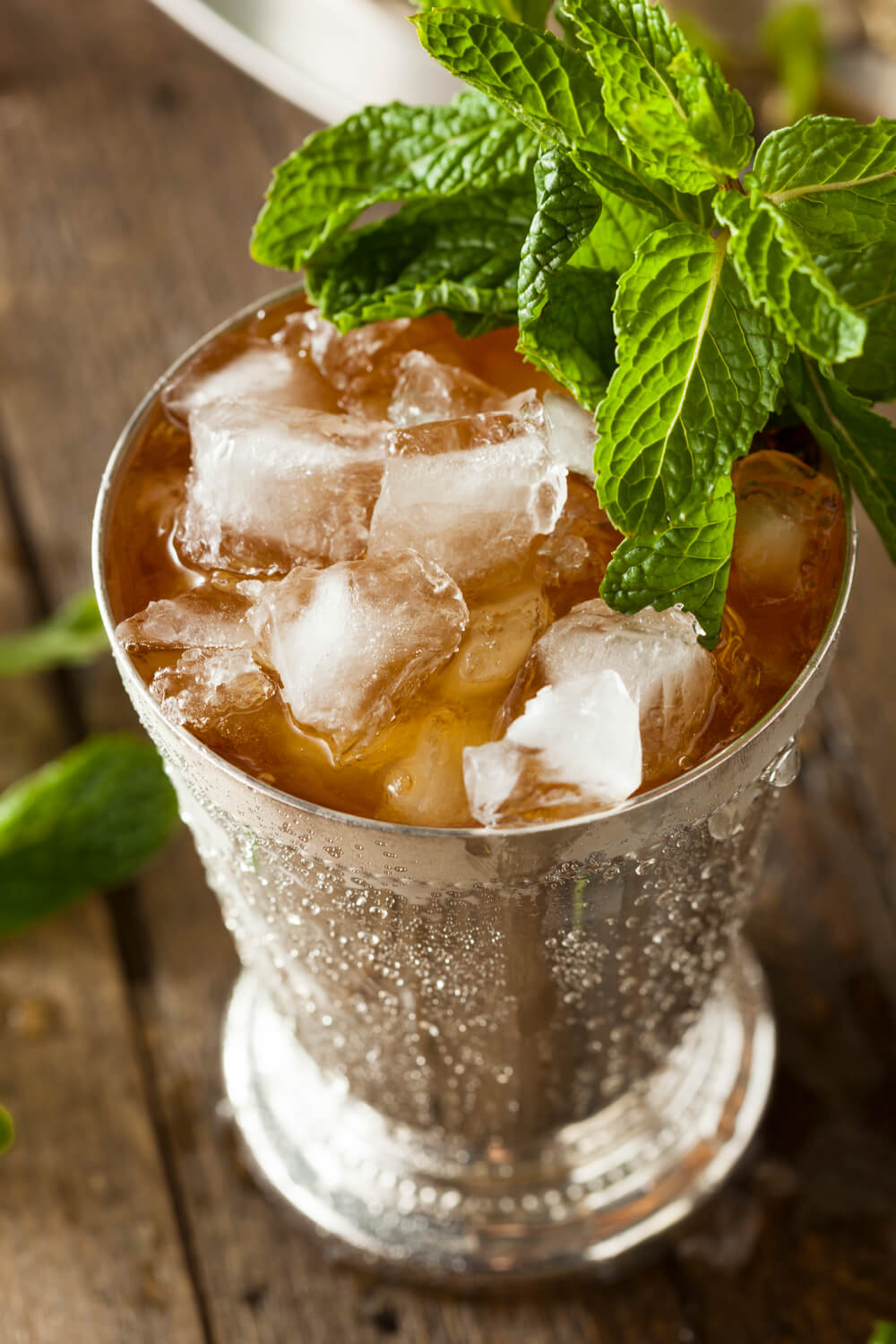 MINT JULEPS for when you're tired of the rat race and just need to relax
Busy week at work followed by dance practice, sports games, and crying kids?  Take this Sunday afternoon off. The drink is best enjoyed outside where you can close your eyes and pretend you live a life of leisure. Grab some of the overgrown mint from your garden and ground it up to make a sweet treat for yourself and it's almost like gardening.
Ingredients:
8-10 ground mint leaves
2 oz of your favorite Bourbon
1 tsp super fine sugar or simple syrup
1 tsp water
Pour over ice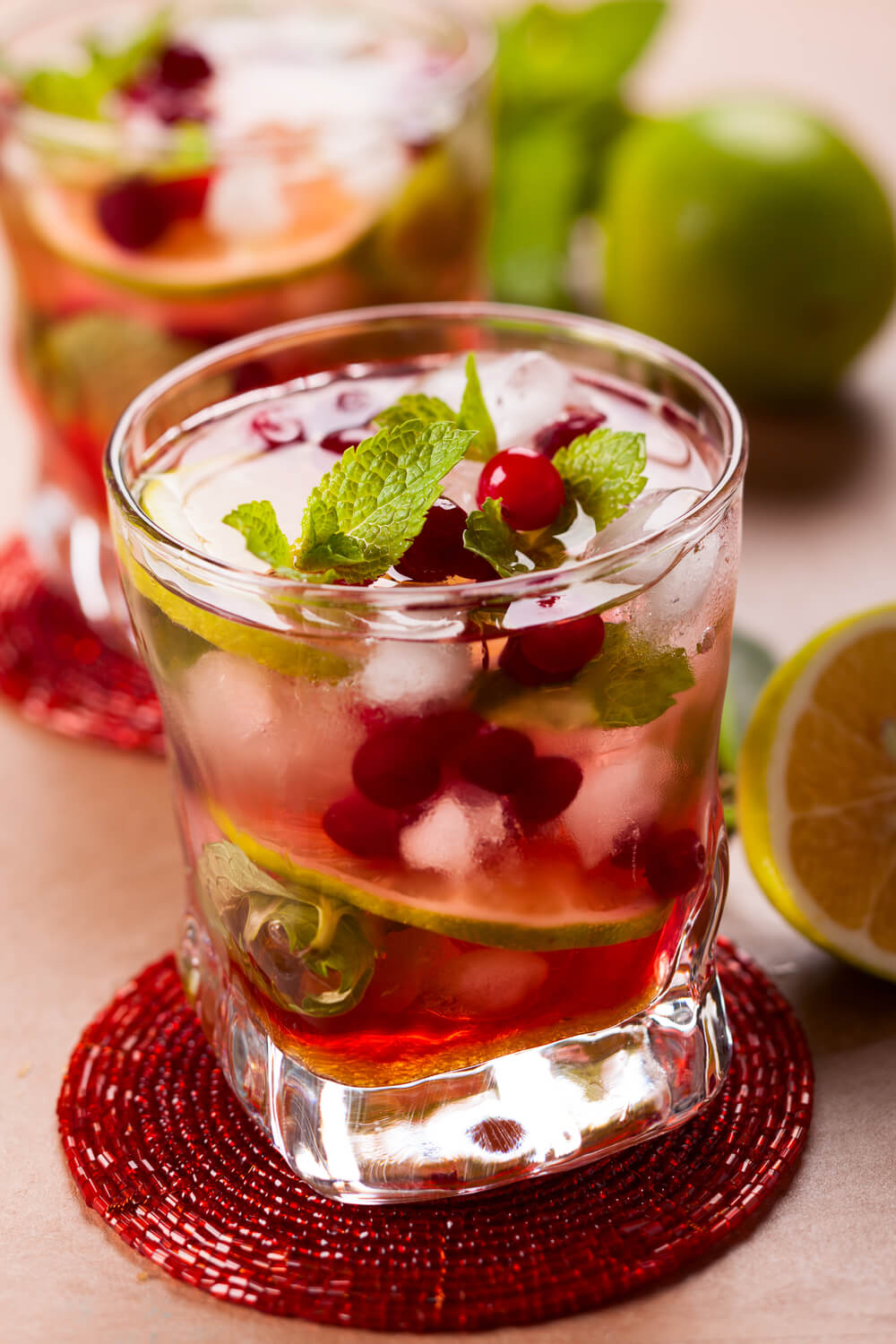 RUM PUNCH for when you're as ready as the kids are for school to let out.
Early fast-paced mornings, carpool lines, and homework…oh, the homework!  Are you dreaming of your next beach vacation already?  Mix yourself up a rum punch and pretend it's summer and you're soaking up some sun.  This drink will have you feeling warm all over in no time!
Ingredients:
½ cup coconut rum
½ cup dark rum
½ cup pineapple juice
½ cup orange juice
1 splash of lime juice
1 orange slice
2 maraschino cherries
thermostat set to 85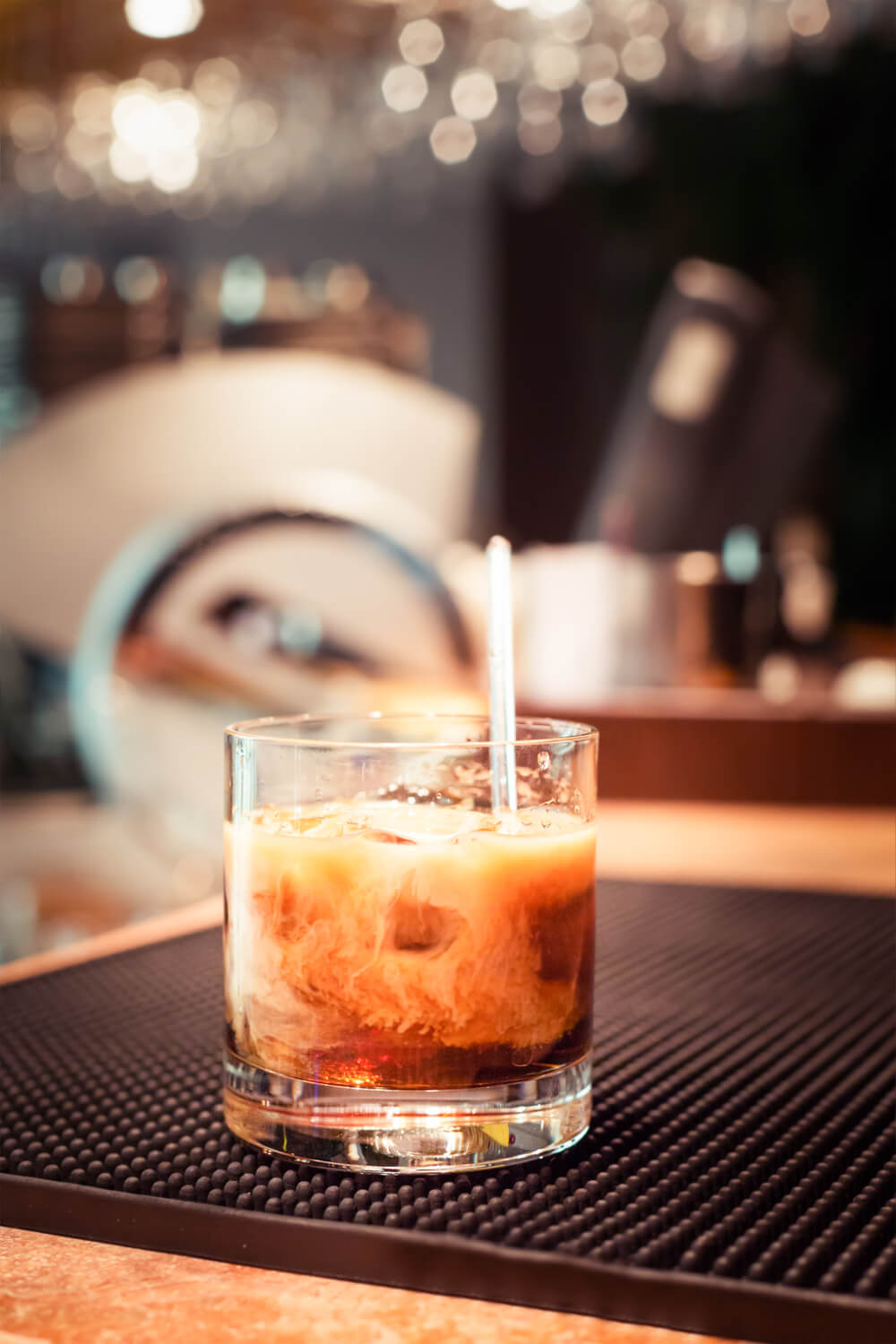 WHITE RUSSIAN for when you accidentally started a political Facebook war.
It was just one seemingly harmless comment.  You were really just joking anyway.  But then your high school friend took it a step further, which thoroughly offended your college friend.  Now your former co-worker keeps inserting his opinion which is only making it worse.  You know if these friends would all just get to know each other in person, they'd probably really like each other!!  Put down your phone and pour yourself a drink.
Ingredients:
1 oz Kahlua
1 oz Vodka
½ cup Milk
1 cup of ice
4 hours banging your head against the keyboard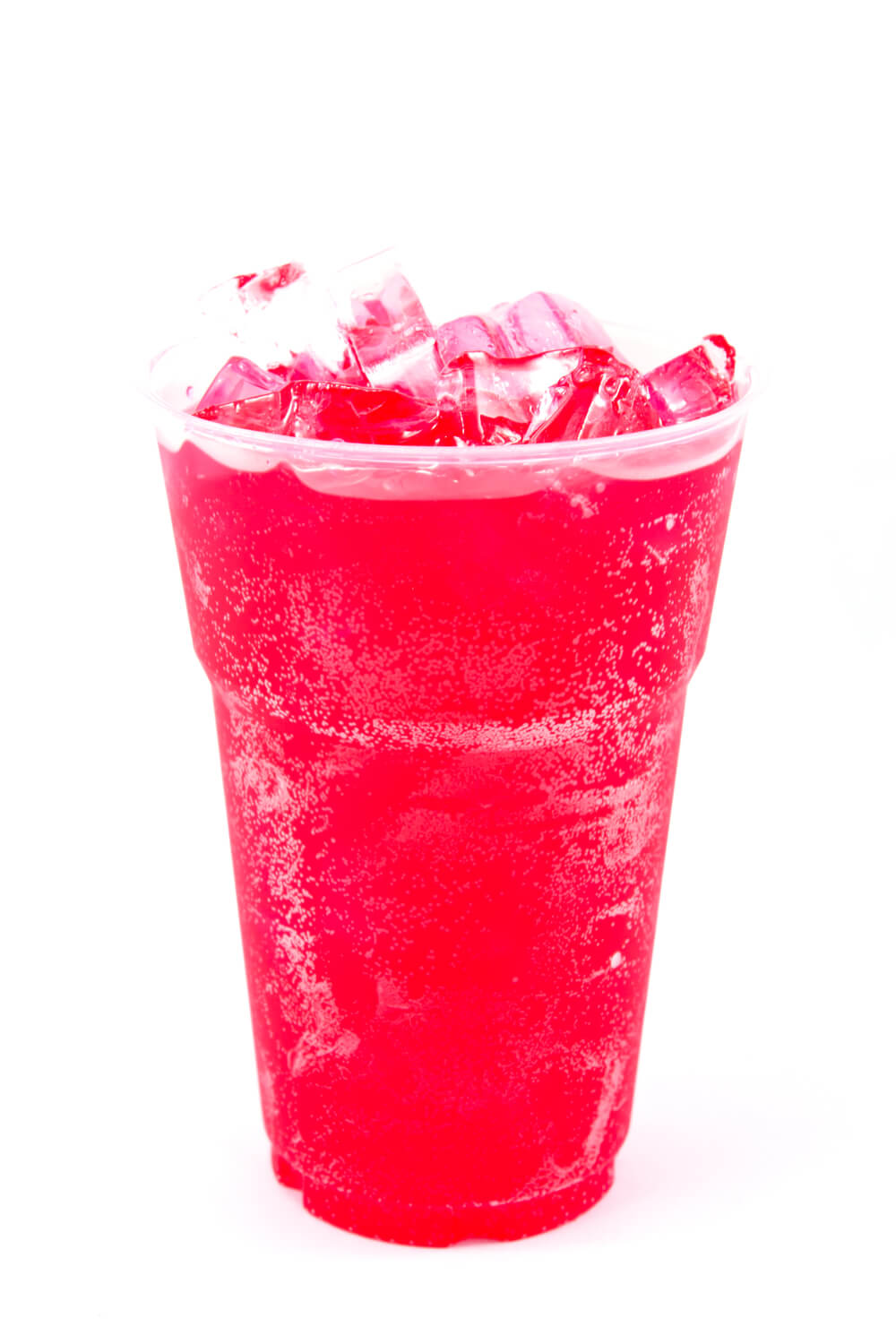 JUNGLE JUICE/TRASH CAN PUNCH to prove you've still got it and you're still cool.
You've been out of the college drinking scene for some time.  These days you're in bed by 10 and up at 6.  But surely you are still as cool as you were in college and you could out-drink your college self any day.  
Ingredients:
Whatever alcohol is in your pantry, your liquor cabinet, etc.
Fruit punch flavored kool-aid – enough to cover the taste of alcohol
A large vat for mixing
Aspirin and a greasy cheeseburger (do not add these to the punch – those are for the next morning)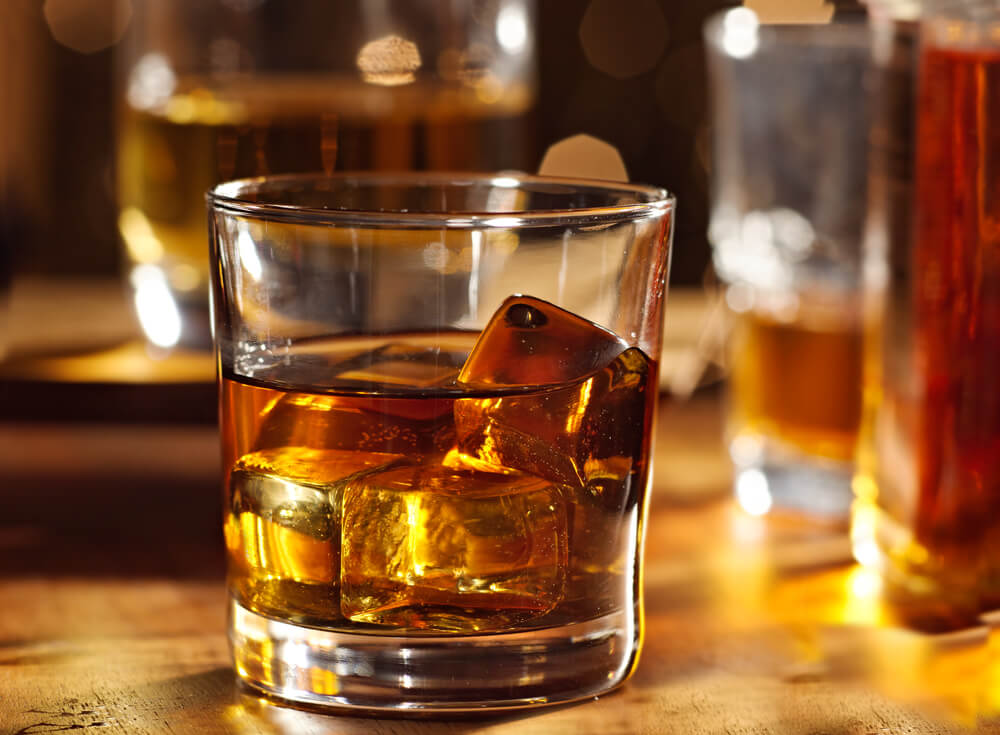 WHISKEY STRAIGHT for when it's time to start sleep training your baby.
There are no words for the awful sound of your baby crying and screaming for what seems like hours (and may be hours if your baby has a very strong will).  Just pour, drink, and think of how well-rested you both will be after the sleep training and hangover and finished.  
Ingredients:
1 shot glass
1 bottle of Whiskey
Pour, shoot, repeat as necessary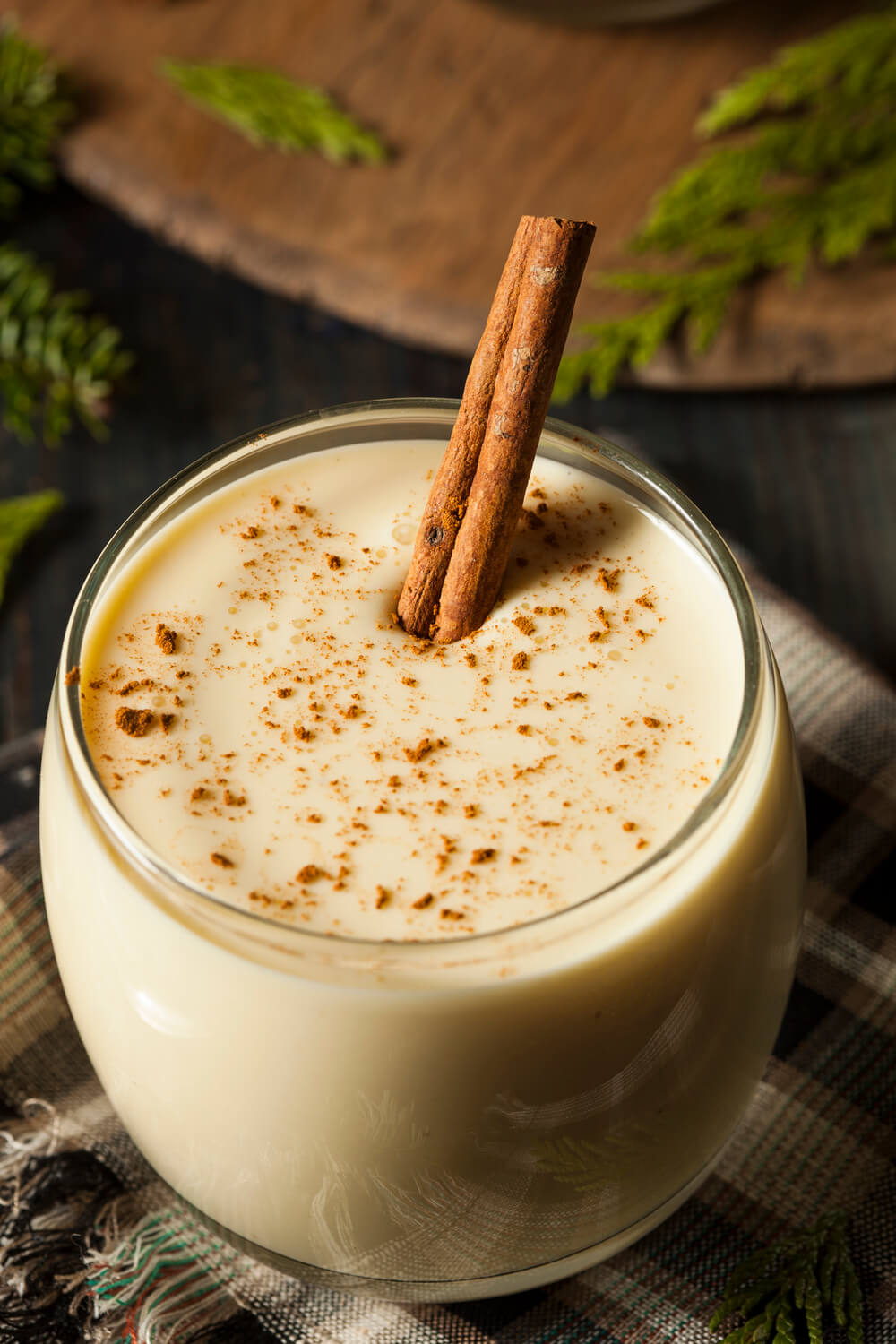 EGGNOG DAIQUIRI to put you in the right spirit for the Christmas season.  
You've spent the day stalking people in the parking lot trying to get their spots when they leave.  You spent all day running from store to store trying to find the perfect gifts for everyone – trying to shop local and to support small business.  And to top it off, you try to smile the whole time because no one likes a Grinch at Christmas. But when you get home and think you're finally finished, your angelic child informs you that he has changed his mind and no longer wants the item that's been on his Christmas list for months. He wants the same toy all his friends are asking for….and it's all sold out! Don't worry, there's a drink for that. . . 
Ingredients: 
1 vehicle all gassed up
1 local (preferably drive-thru) daiquiri place
1 extra large straw
RAMOS GIN FIZZ
It's cold outside and the kids have been cooped up in the house all day. The remains of Christmas are strewn about your house in every direction. You had no idea that one toy would make such an annoying noise and of course, that's your kid's favorite. You feel like a drink, but it's way too early for a drink. No worries, this classic New Orleans cocktail has an egg in it so you can actually count it as breakfast.
2 ounces of gin
1 large egg white
1 dash orange blossom water
1 tablespoon half and half
1 tablespoon lemon juice
1 tablespoon fresh lime juice
1 tablespoon simple syrup
1 cup of ice cubes
2 tablespoons soda water
Put all the ingredients except the soda water in a shaker. Pray your children give you 30 seconds so you can shake it. Add ice to the shaker and shake for thirty more seconds. Dodge your toddler who thinks mommy's shaker is a toy. Strain the drink into a tall glass.  Use a little soda water to make sure you get all the foam out of the shaker and add to the drink. Enjoy. Or gulp it down because someone just flushed the toilet and they aren't potty trained yet (DANGER).
The following two tabs change content below.