Yesterday, December 22nd, my four boys, my husband, my parent, my mother-in-law, and I  all climbed aboard the Polar Express in New Orleans for the first time. It's already kind of a zoo with that many people, but in addition to that, my oldest is in a wheelchair, so doing any kind of activity is a bit of a production.
If you have any worries about traveling with someone in a wheelchair, then I wouldn't. We found the train to be very accommodating and they treated my oldest like a prince the entire time. We did not attempt to use the on-train bathroom, so I can't tell you how that was, but the door did look very wide.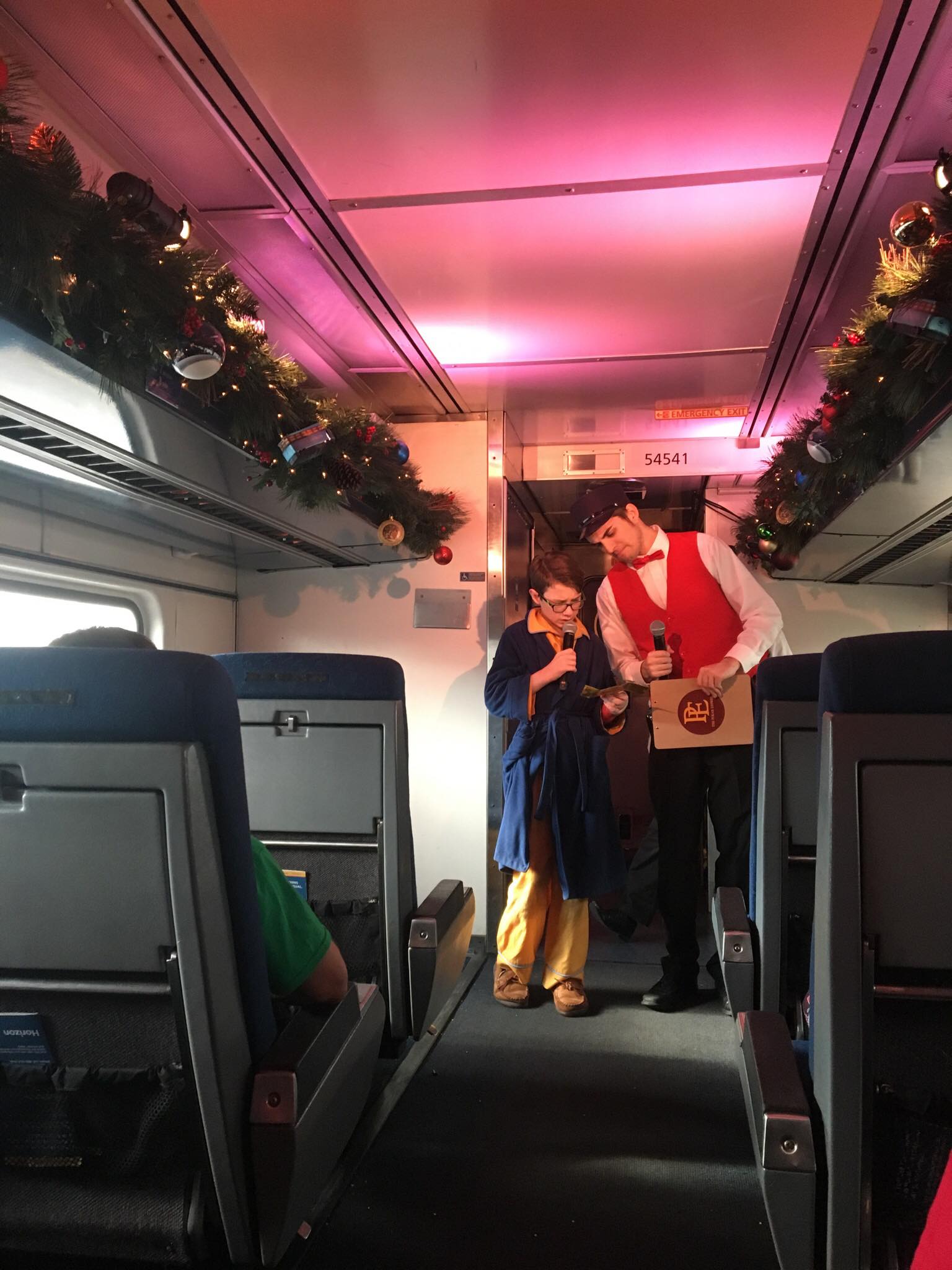 The first thing you need to know about the Polar Express is that it doesn't go anywhere. In my head we were going to Slidell and back or something, but instead the train moved very slowly through New Orleans towards the parish line, and then ran backwards back to the station.
So if it isn't a train ride, what is the Polar Express? It's a show on wheels. Each train has a number of assigned actors who present the story of The Polar Express in live action. The action takes place up and down the aisle and in the front of the train car. The passengers are involved in the story as well.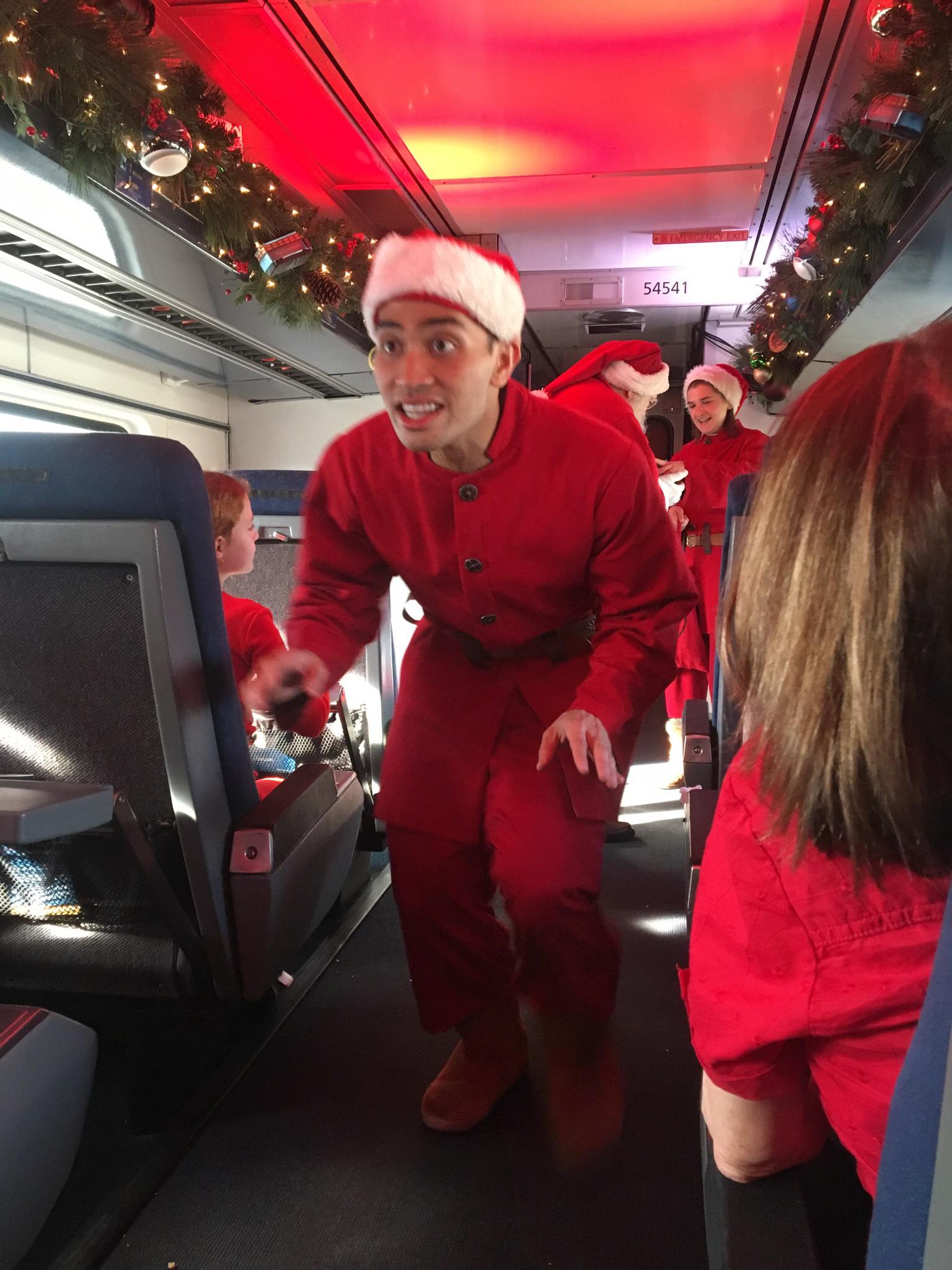 The production of this show is first rate. It was easy to hear, the actors did a fantastic job and even learned the names of many of the passengers. The songs were cute and it was fun to watch them do the numbers up and down the aisle.
The only major flaw that I could see was that our train ride was very warm. Trains, like airplanes, don't seem to have air conditioners that work very well unless the vehicle is moving. Since the train moves slowly, there was very little air. I wasn't sweating, but most of the people around me were commenting on the temperature and the woman across from me was fanning herself with something. Also, most of the passengers were wearing pajamas which meant long sleeves and long pants. Since our train left at 2PM we probably had one of the warmer rides of the day with the sun coming in sideways. I would bet the night rides are a lot more comfortable. One of the problems with living in south Louisiana I guess–it's three days before Christmas and you still want AC.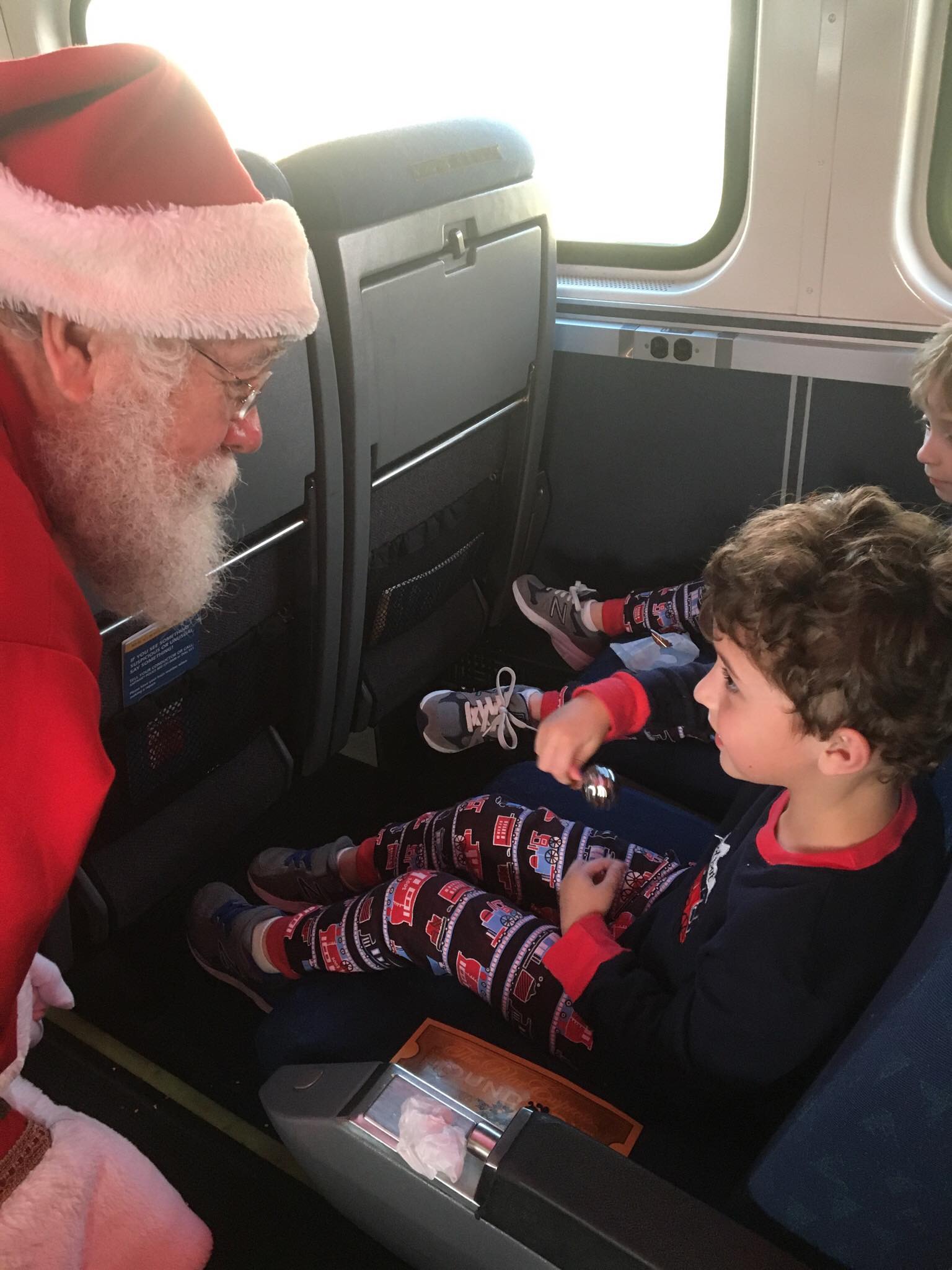 Who is this experience perfect for? The experience is best for children who can sit still for a one-hour show. They keep the kids entertained, but if you have a serious wiggle worm, they may have trouble staying seated the whole time. That said, if you do have a wiggly kid, the staff will treat them fabulously and won't make you feel at all bad if your kid takes off running down the aisle. Ask me how I know this! This experience is also probably best enjoyed by kiddos who still believe in Santa. I would guess that 5-9 years old is the sweet spot. You could definitely go younger depending on the individual child and their maturity level.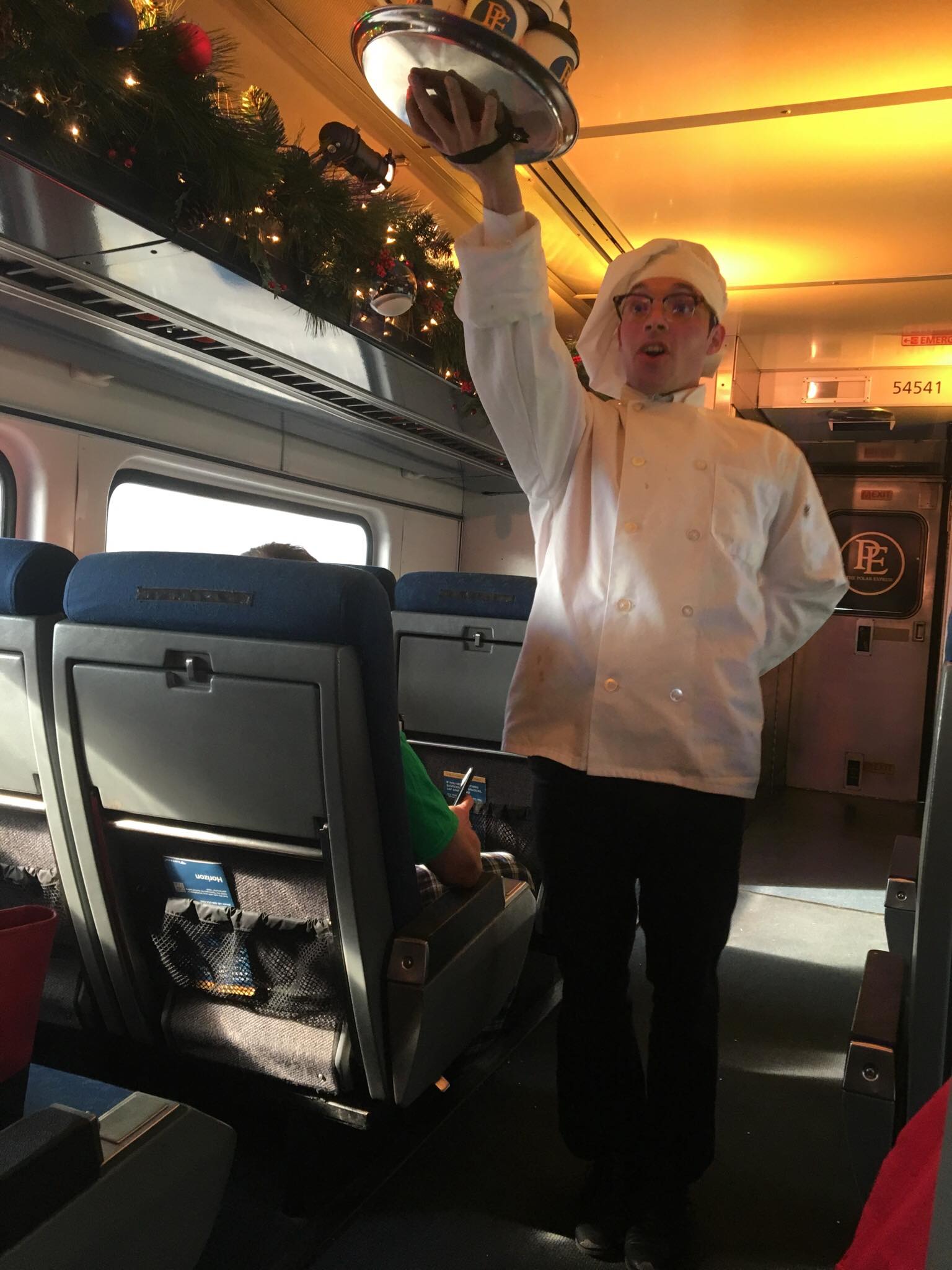 This is definitely a good experience to do as a family. It's comfortable, doesn't involve running around, and it's easy to hear. It was nice to get three generations together and enjoying one activity. It is an expensive activity, though, so I would only go if you think your kids are the right age. If you aren't sure, it's probably best to wait.
What: Polar Express New Orleans
When: AMTRAK New Orleans December 6th-January 1st (tickets sell out very quickly so I'm not sure there are any left for this year. If you check their page on facebook people will post if they are selling theirs there).
Cost: $55/person for kids and $65/person for adults.
This post is just one of the many posts we have about enjoying the holidays on the northshore (and beyond). We also have posts about Luna Fete, NOLA Christmasfest, Celebration in the Oaks and more. If you're looking for other things such as where to find Christmas lights, where to get Santa pictures, or local Christmas activities then be sure to visit our complete Holiday guide. 
The following two tabs change content below.
Hi, I'm Katy. Mom to four sweet boys ages 10, 6, 6, and 5. It's a loud, messy, chaotic life. I love connecting with other parents and am so glad you stopped by today!