Nestled in a small, unassuming neighborhood in Denham Springs, one can find a Christmas wonderland that is decades in the making. The Messenger family began hand-building Christmas displays in 1964, with grandson Jeremy Messenger keeping the magic alive for current generations. Here are some reason you might want to take the kids and check out The Messenger's Christmas Land:
It's free!
All it will cost your family to visit is the gas back and forth. There is no cost for admission and parking is also free of charge. There is nothing to even tempt you into making a purchase: not concessions nor trinkets nor professional photos, making not spending money refreshingly easy.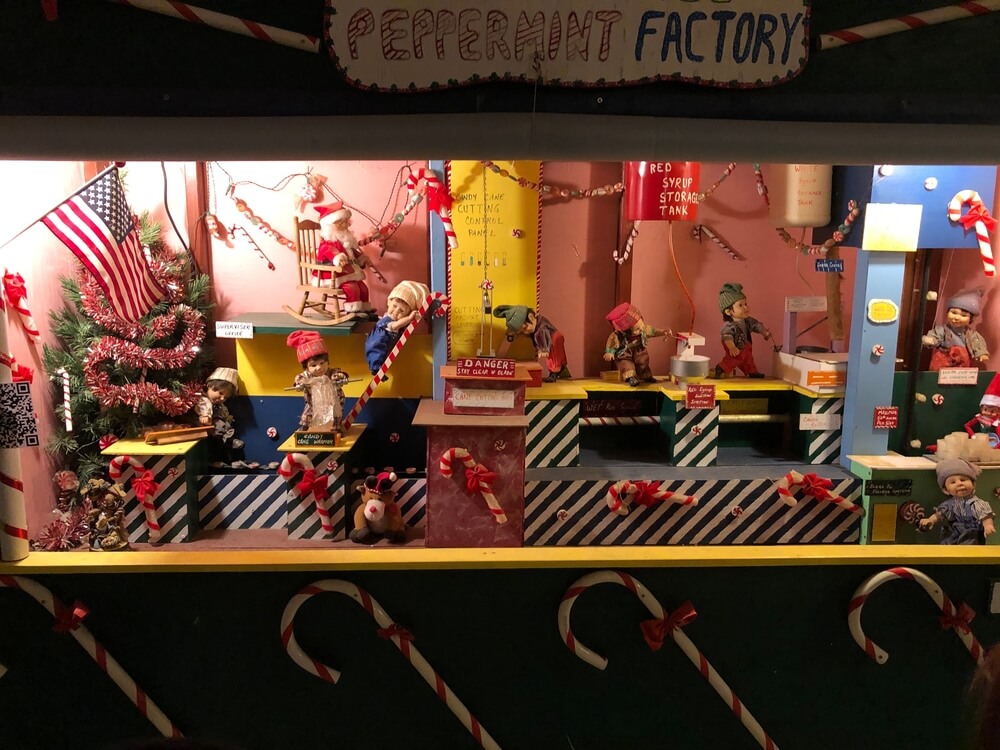 Parking is Convenient
While the display is located at the Messenger Family home, local recreational facility North Park lends their large parking lot to attendees. The entrance to the parking lot is directly across from the entrance to the neighborhood. You will have to cross a fairly busy road to get from parking to the display, but it is well lit and a short walk. Additionally, the street remains open, so if needed, you have the option to drop off the rest of your party directly in front of the display before parking.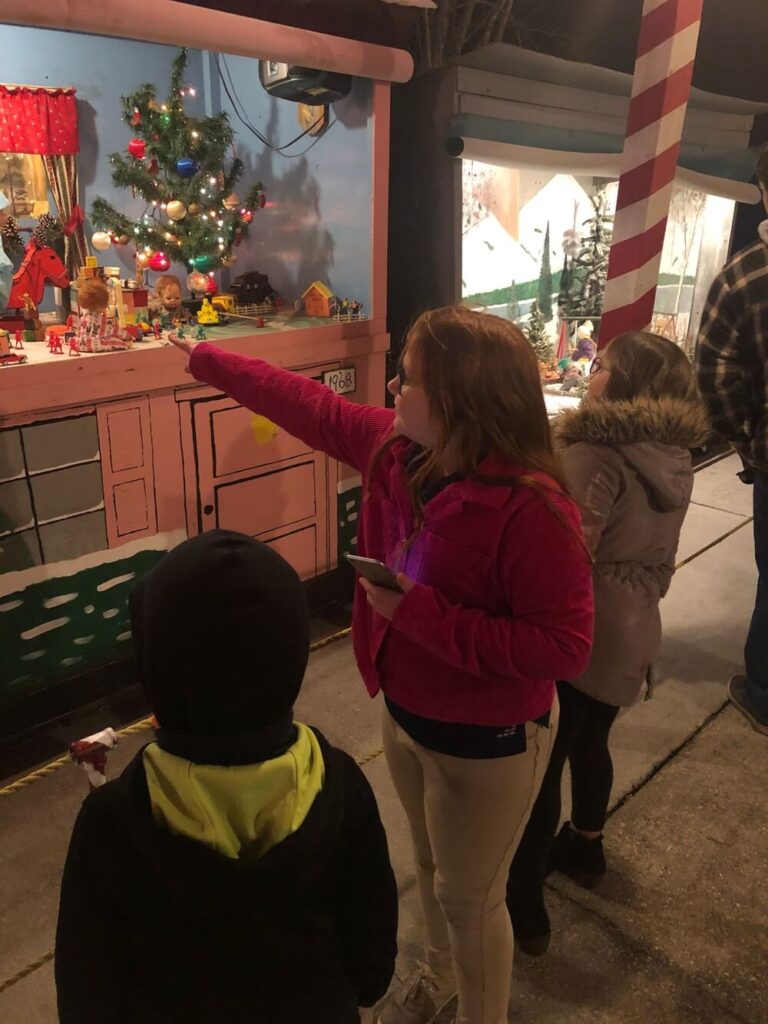 The Scenes are Gorgeous
The care and craft that has been poured into each part of The Messengers Christmas Land is obvious. From tiny, hand painted details, to entire casts of animatronic characters putting on a show, each scene displays a window into a different world. While the large lights are lovely from afar, getting close-up is essential to truly appreciate the magic that is The Messengers.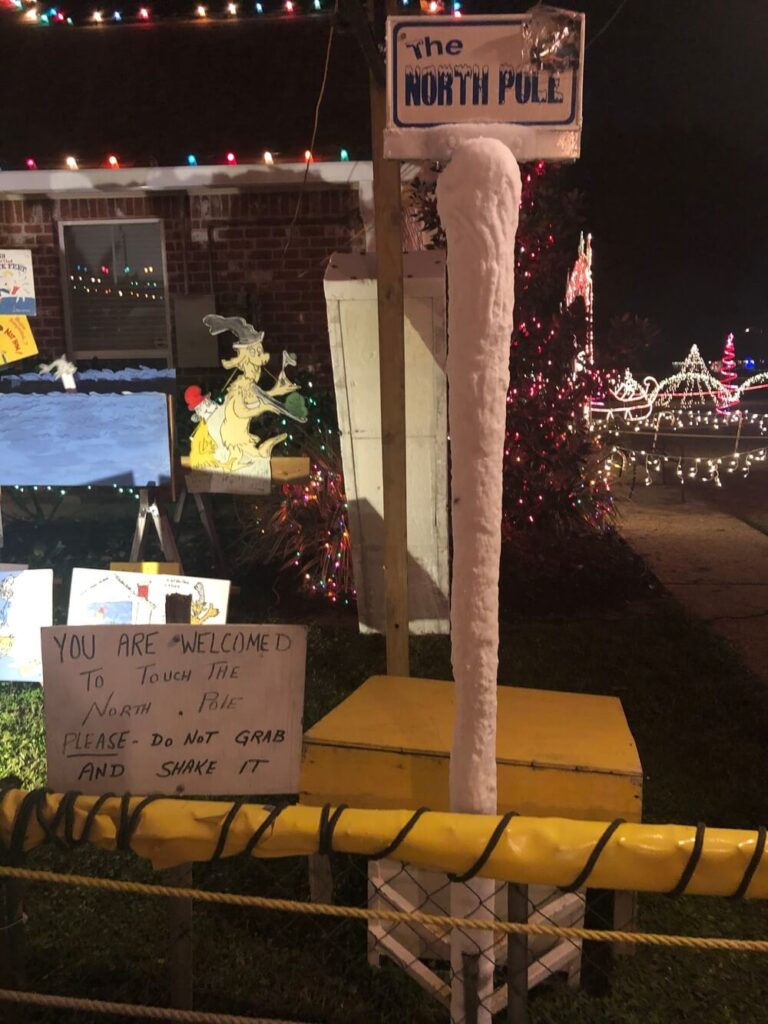 The History is Fascinating
The storage garage (where everything is packed up and kept at the end of the season) is lined with hundreds of photos and letters and various pieces of memorabilia, outlining the many special moments that have taken place over the last 56 years. Your children probably won't want to stick around this area for long, but if you have the time to really look at it, this area is a great slice of local history.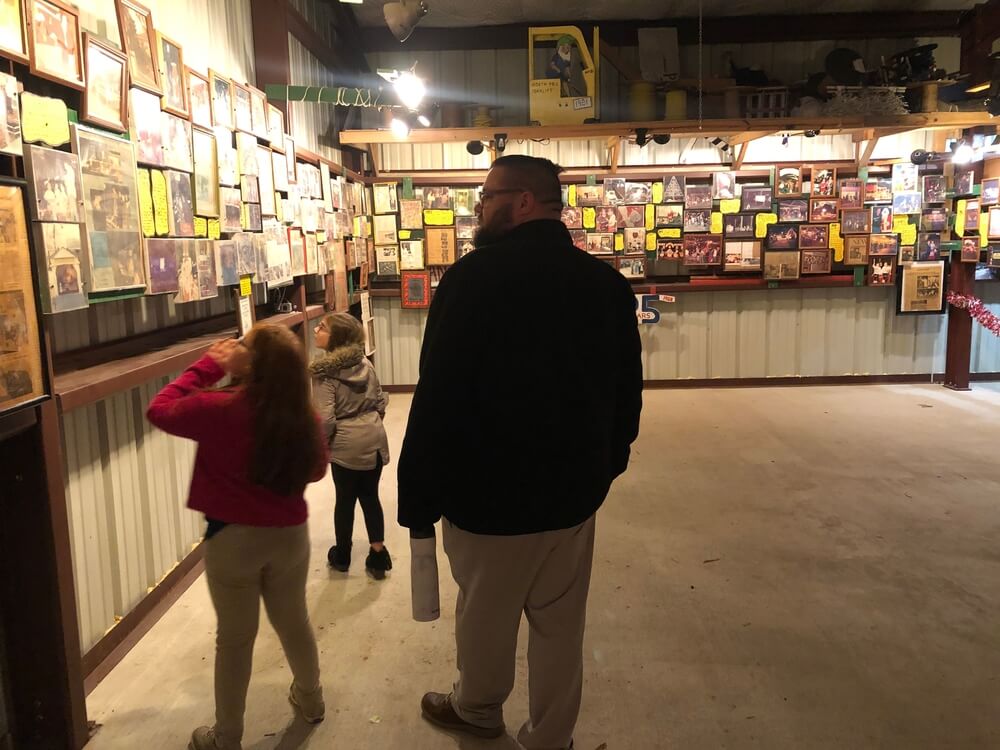 It's Laid Back
There's no lines to get in, no rush to walk through, no crowds of people, no one hurriedly moving guests from one area to the next. The experience is very much self-led, giving your family the opportunity to spend as much or as little time at each scene as they see fit. Also, the display is just the right size: large enough that it feels worth walking around, but small enough that no one in your group will be exhausted by the time you leave.
The Messenger's Christmas Land will remain open from 6:00-8:00PM through December 27th and is located at 9841 Prince Charles Street in Denham Springs. My family definitely enjoyed attending and I hope yours will, too!
The following two tabs change content below.
Hi there, I'm Christy! I am a Slidell native and currently live on the north side of town with my husband and our two girls, ages four and six. By day I manage for Panera Bread, and by night I bake and decorate for my home business, The Little Things Cakes. Thank you for stopping by and being a part of our parenting community!
Latest posts by Christy Broady (see all)