We spend a lot of time at local parks and playgrounds, and Tyler Thomas Park is one of our favorites. It's a pretty, quiet park with great play structures (and bathrooms!) – a nice change of pace from some of the busier, more crowded local playgrounds.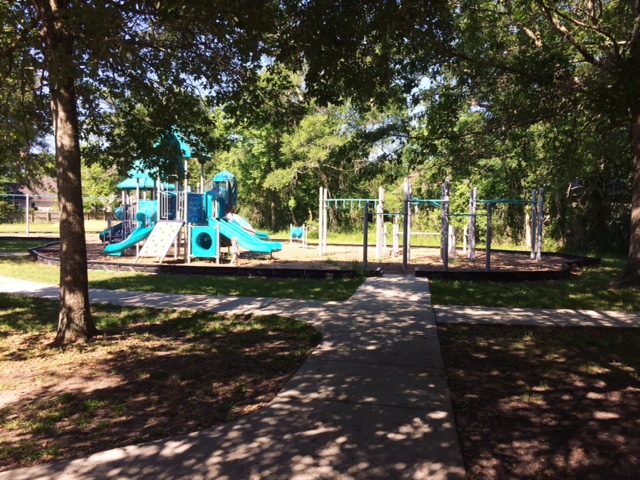 Tyler Thomas Park is located in Old Mandeville on the corner of Lamarque and Livingston Streets, just a block away from the Tammany Trace. The park is mostly fenced and feels well enclosed. There are a few paved walks leading from the gates through the front of the park to the play areas, making it at least partly stroller or wheelchair accessible. There's a good mix of shade and sunshine, with covered picnic tables and a large covered basketball court. The surface under the play area is wood chip mulch.
The play structures are pretty impressive for a small playground: two large structures, one labeled ages 2-12 and one labeled ages 5-12, plus swings and monkey bars. My kids are 3, 5, and 8 and this is a great playground for all of them. We're pretty sure this playground has more slides (10!) than anywhere else in town. The swing set has only standard swings – no baby swings or high-backed seat swings. The back of the park is a large, grassy green space for running or ball play.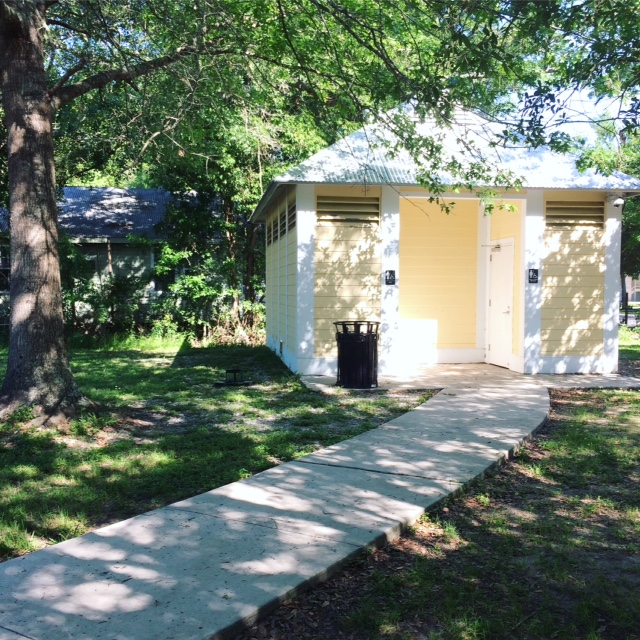 We love that this playground has bathrooms – lack of bathrooms is one of our biggest issues with the nearby Lakefront playgrounds. They're usually pretty clean and there are fold-down changing tables in the men's and women's bathrooms.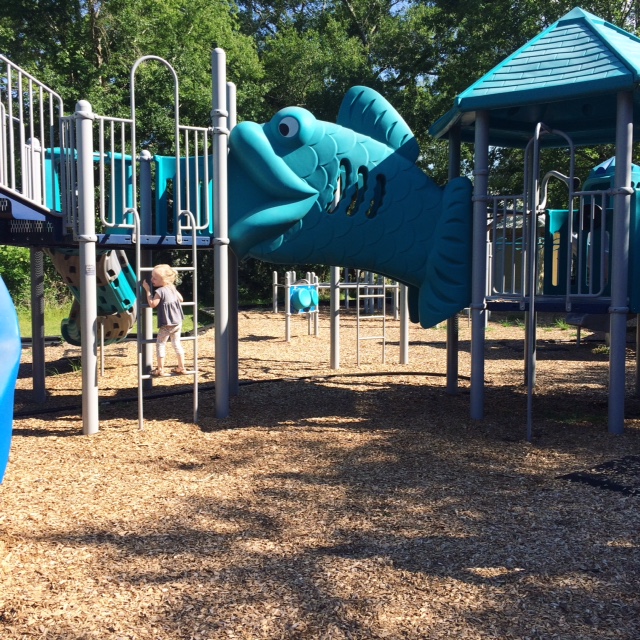 My kids also love the Little Free Library box that's located at the front of the park – grab a book on your way in to read on a shady bench, or on your way out to read in the car.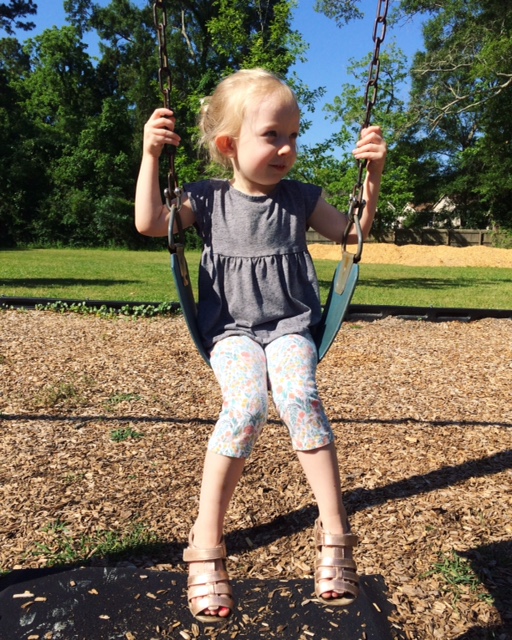 My youngest and I came on a weekday morning recently and had the park to ourselves the whole time we played. We know a quiet playground isn't for everyone, but we loved hearing birds and church bells and having all those slides to ourselves for a while. If you're looking for a new playground to add to your rotation, you should give Tyler Thomas park a try – you'll probably see us there!
The following two tabs change content below.