D23 Expo
This weekend is the D23 Expo in Anaheim, CA, which is the annual convention for all things Disney. By far the most anticipated session of the weekend is the Disney Parks panel where Disney announces plans for parks and cruise ships in the upcoming years. There's a lot of hype for this event, and this year's panel did NOT disappoint! So let's talk about some of the upgrades and changes coming to Walt Disney World!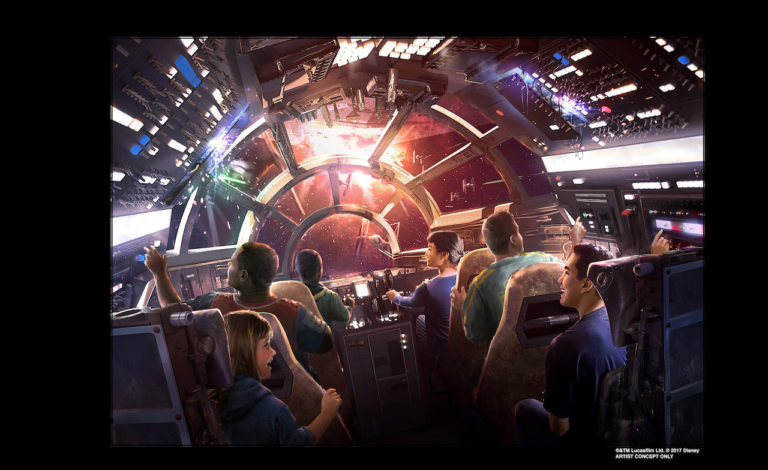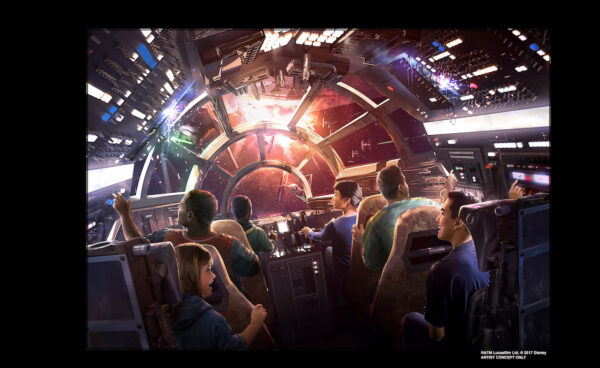 New Rides for Hollywood Studios
The big news for a couple of years has been the new Hollywood Studios expansions: Toy Story Land and Star Wars Land. Well, we got new information on both of these including the official Star Wars Land name. Star Wars: Galaxy's Edge (opening in 2019, first in Disneyland and then in Disney World) will be home to two new attractions: The first will make you feel like you're on a Star Destroyer inside a hangar bay, and the second will give you the chance to fly the Millenium Falcon! This video of a rendering of Star Wars: Galaxy's Edge was also released this weekend.
Another piece of exciting news is that Toy Story Land is opening NEXT SUMMER! That means you can already plan your vacation to experience this exciting new world! You'll be shrunken down to the size of a toy along with Woody, Buzz, and the rest of the gang and able to explore Andy's backyard. In addition to the Toy Story offerings currently at Hollywood Studios, there will be two new attractions: Slinky Dog Dash and Alien Swirling Saucers. I am so excited to experience this in just one year!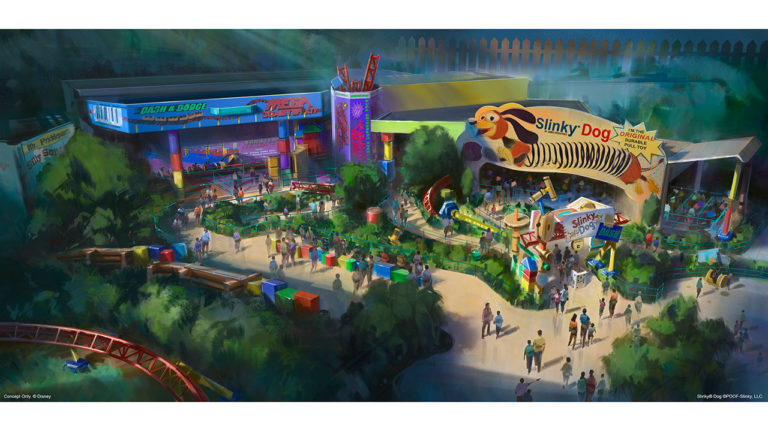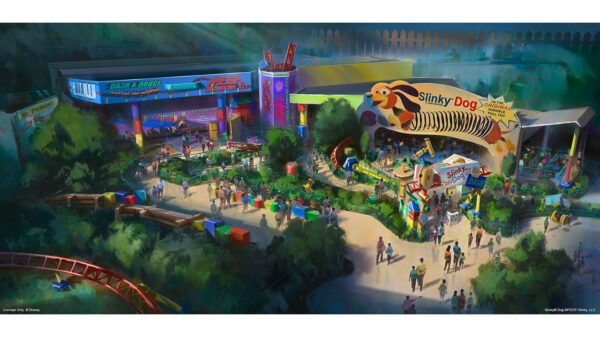 It's a little crazy to think that, as Walt Disney famously said, all this was started by a mouse. But Mickey himself has never had his own ride at a Disney park! This is about to change, however, with Mickey and Minnie's Runaway Railway, which is going to take the place of the Great Movie Ride at Hollywood Studios. You'll get to step through the screen and join Mickey and his pals in a cartoon short and is introducing a brand new technology that has never been used in a theme park before! I cannot wait to experience this!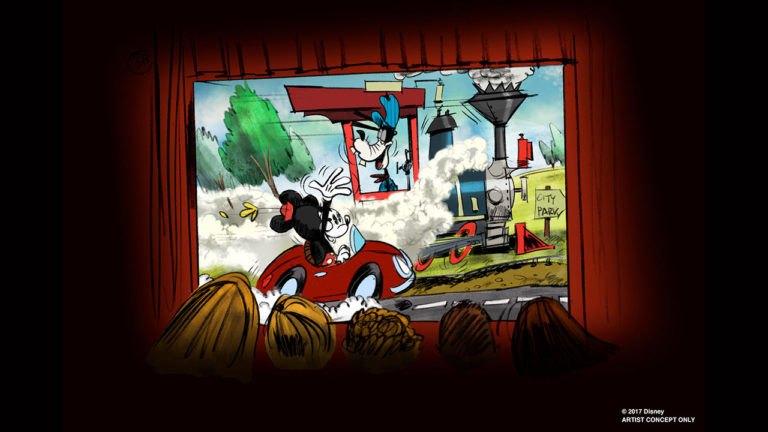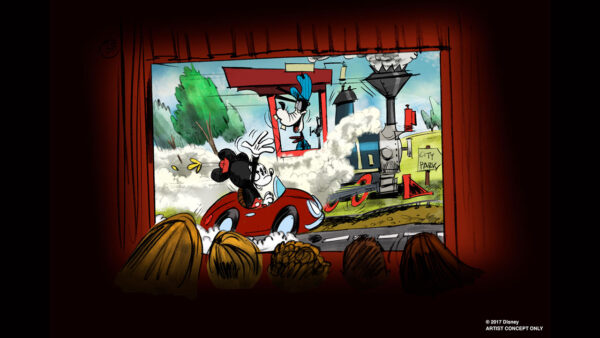 New Rides for Epcot Studio
Epcot, just a short boat ride away from Hollywood Studios, will also be getting some awesome new attractions in coming years! In World Showcase, the France Pavilion will be home to a new "Ratatouille"-inspired attraction, modeled after the wildly popular ride at Disneyland Paris. The China Pavilion is also going to get a new, seamless movie that will play in Circlevision (I just love those – they're so well done and a great way to escape crowds or heat). And a "Guardians of the Galaxy"-inspired attraction will be replacing Universe of Energy!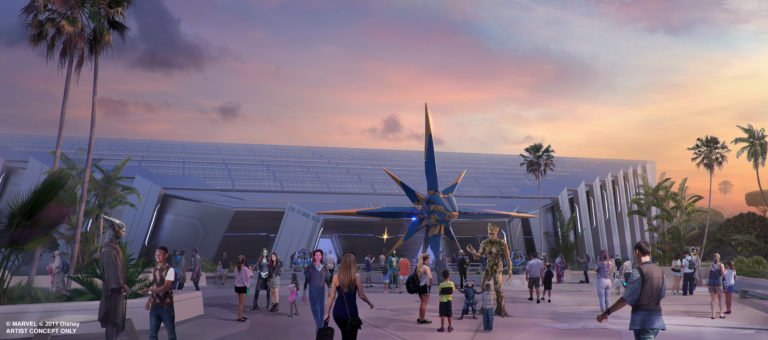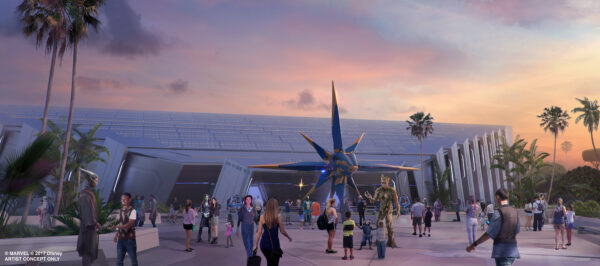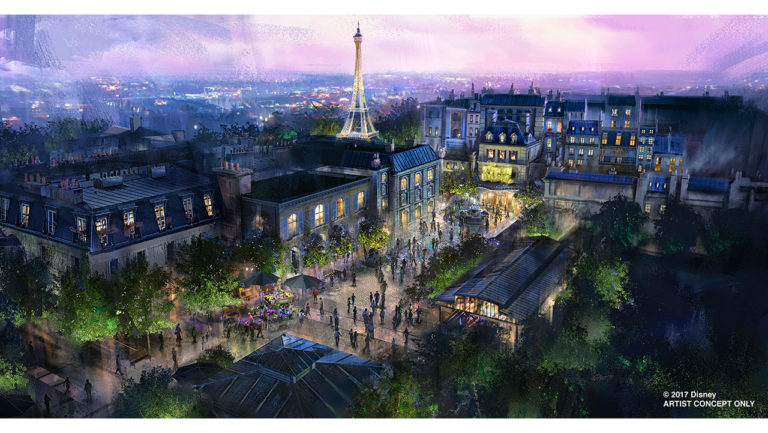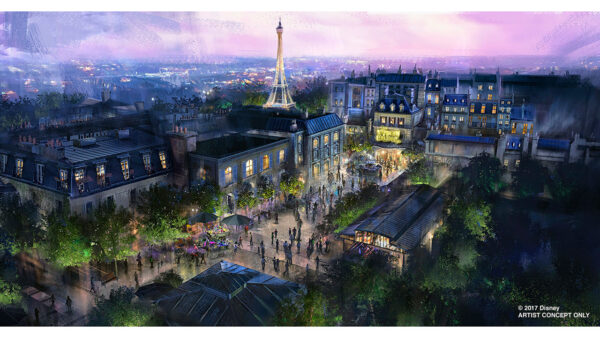 Also in Epcot, the familiar Mission: Space ride will be updated with an all-new mission orbiting the Earth, and it will be a "green level," good for younger kids (and me). Disney also announced that an adjacent restaurant will be built, and it will simulate eating in space! This is one of the announcements my family is most excited about!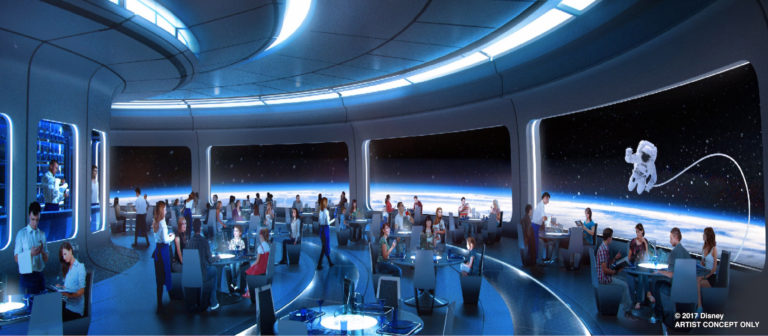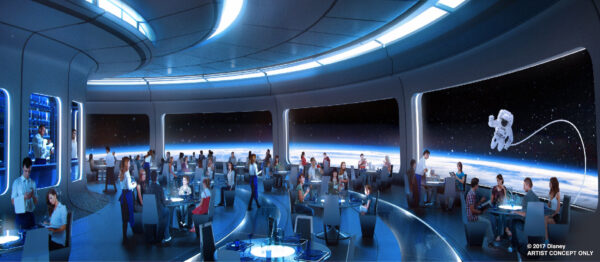 New Rides for the Magic Kingdom
Magic Kingdom isn't left out of all these announcements! A Tron attraction is coming to Tomorrowland! For those of you who may not know, Disney opened a brand new park last year in Shanghai, and their Tron ride is the highest-rated at that park. And now we'll get to experience it without leaving the country! This will not be replacing any ride in Magic Kingdom (it was previously rumored that Tron would replace Tomorrowland Speedway, but this will not be the case). This attraction will be complete in time for the park's 50th anniversary in 2021!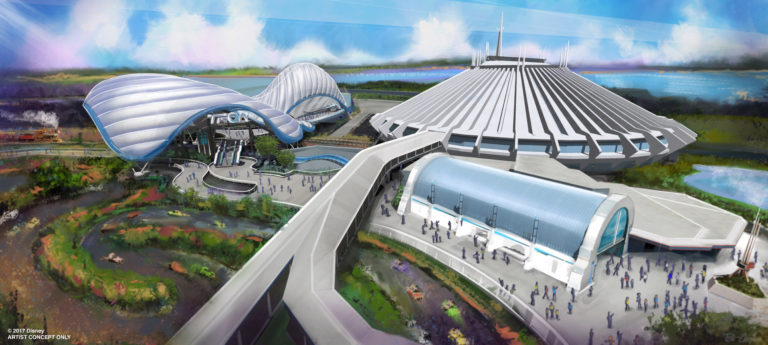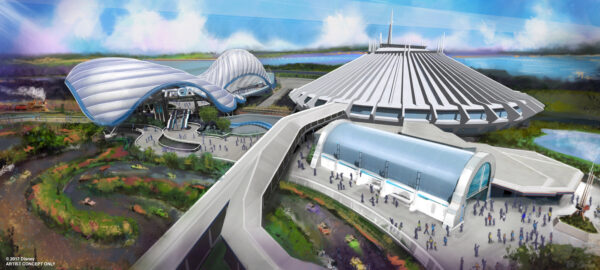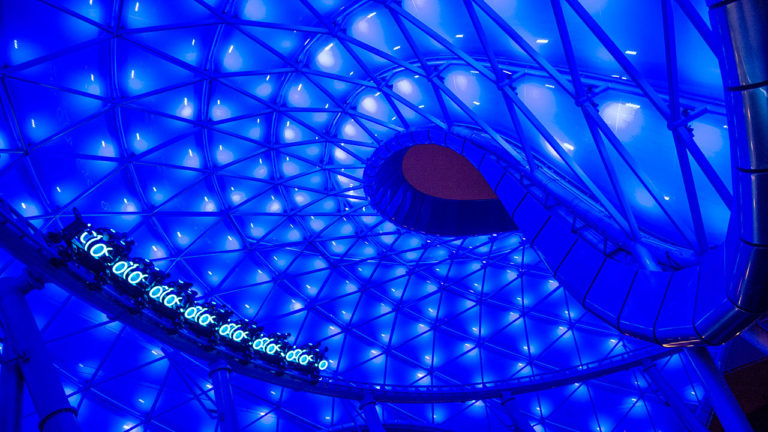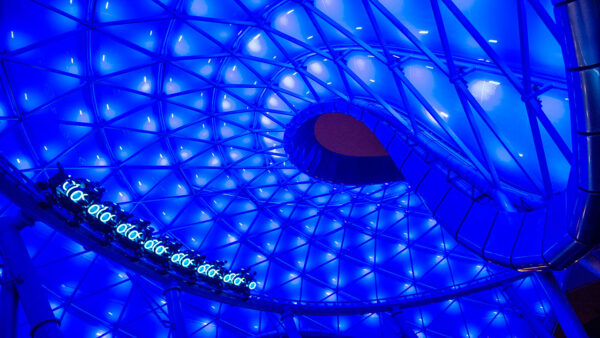 New Resorts Coming to Disney World
The parks aren't the only things getting a massive update at Disney World – so are the resorts! It was announced earlier this year that Caribbean Beach would be undergoing a massive refurbishment. Yesterday, Disney leaders confirmed that a new Villa resort – Riviera Resort – will be constructed at Caribbean Beach (many of the Caribbean Beach buildings will remain, and it will still be available to guests). Riviera Resort will open to Disney Vacation Club members first and then to other guests and will feature rooftop dining with views of both Epcot and Hollywood Studios fireworks.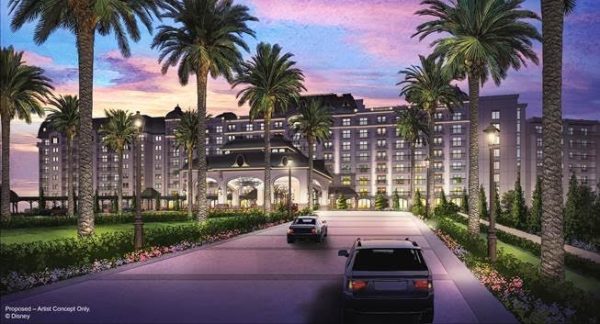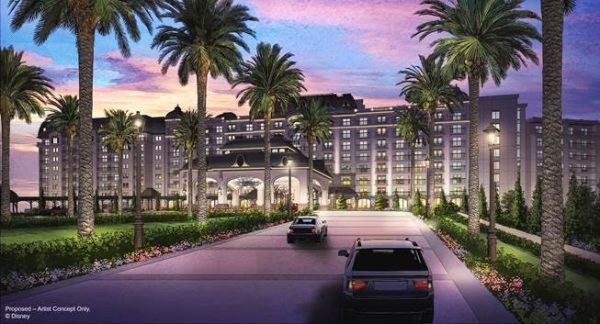 The Disney Skyliner, a gondola system (who else remembers when they were at Magic Kingdom) will connect this new resort, Caribbean Beach, Pop Century, Art of Animation, Epcot, and Hollywood Studios!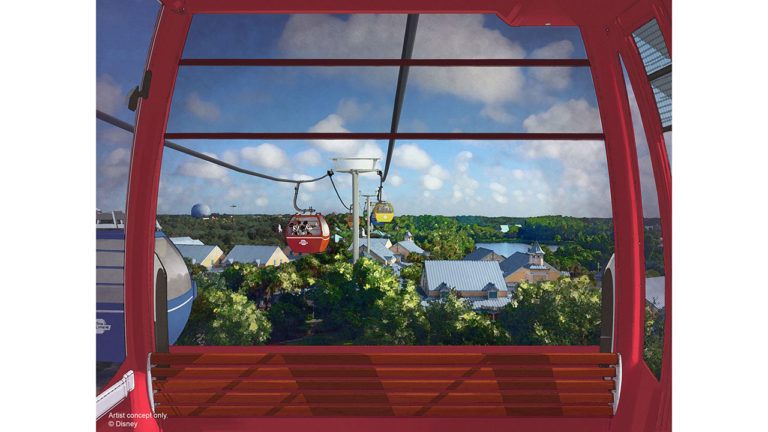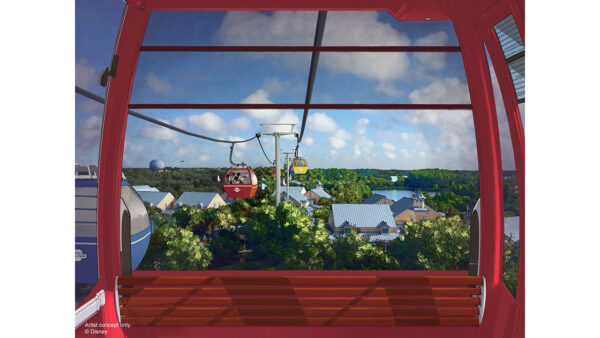 Disney is also introducing a new transportation system onsite that will act as a Disney-version of Uber called Minnie Vans! No set date has been announced for this, but I'm hopeful that it will be soon. No word yet how this will affect the current Uber transportation onsite. I wish I could buy one of these vehicles!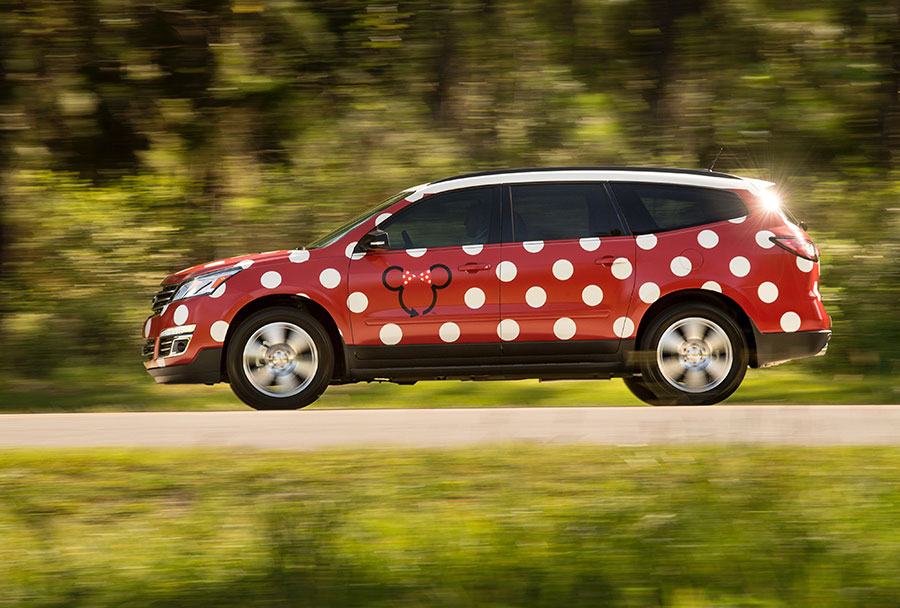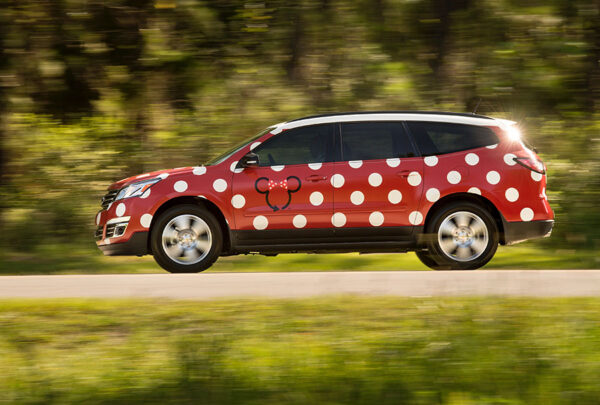 And last but certainly not least… Disney officially announced that there WILL be a completely immersive Star Wars luxury resort! This groundbreaking resort is going to be phenomenal – and my family is already planning our visit! Perhaps it would be best for me to leave the description up to Bob Chapek, the Chairman of Walt Disney Parks & Resorts…
"It's unlike anything that exists today. From the second you arrive, you will become a part of a Star Wars story! You'll immediately become a citizen of the galaxy and experience all that entails, including dressing up in the proper attire. Once you leave Earth, you will discover a starship alive with characters, stories, and adventures that unfold all around you. It is 100% immersive, and the story will touch every single minute of your day, and it will culminate in a unique journey for every person who visits."
Confession: I'm not really a Star Wars fan (although I live in a house full of them), and this gives me chills! When they say 100% immersive, they mean it. For example, every window at the resort will have a "view" into space!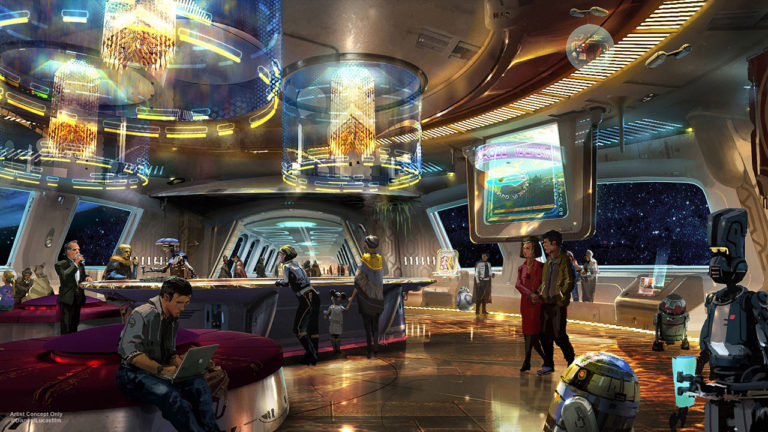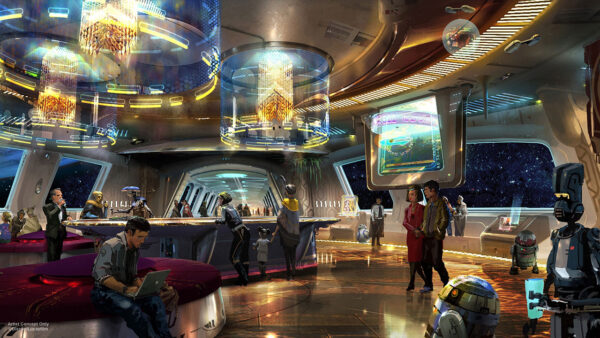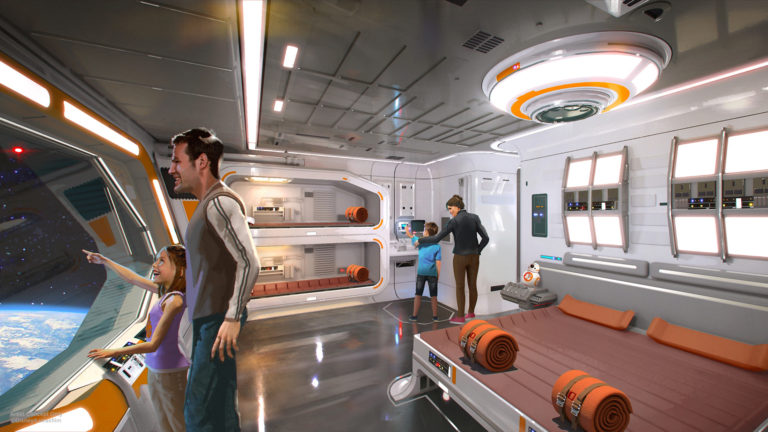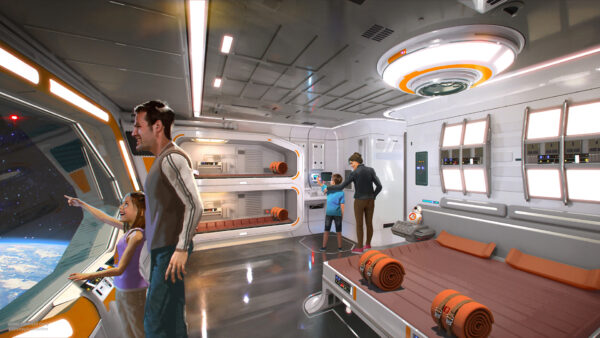 So tell me, what announcement are you most excited about? When you're ready to plan your next visit to Disney World – remember, Toy Story Land opens next summer! – I'd love to help you plan, book, and manage every detail of your vacation – at no cost to you! In addition to saving you time, stress, and money, you can rest assured that I'll have the latest news on everything on the horizon at Disney World (or any other Disney destination for that matter!). You can contact me via email at jo@simplymagicalvacations.com or through my Facebook page at www.facebook.com/simplymagicalvacationsbyjo.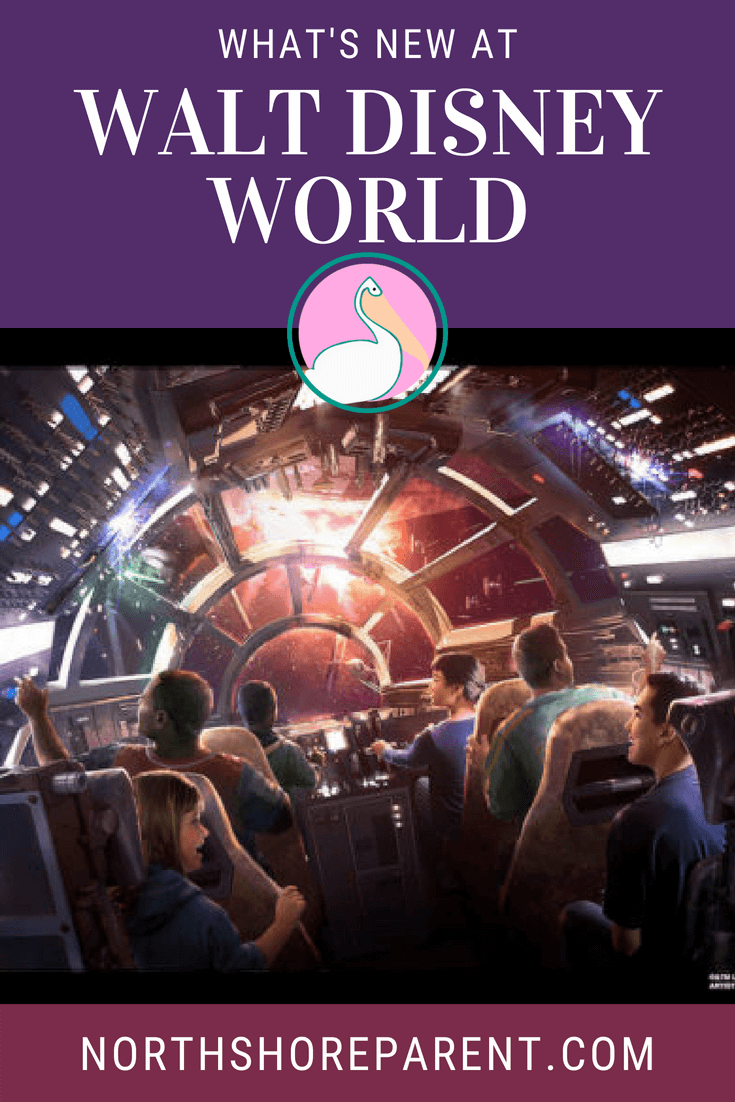 The following two tabs change content below.