It's almost time for one of my favorite holidays: Easter! I just love the colors and flavors of spring, and if we're being honest with each other, any holiday that involves food is high on my list. Between the deviled eggs and the glazed ham and the asparagus with hollandaise and the desserts—oh, the desserts! My family spares nothing for holiday desserts: it's wholly irrelevant that we just ate our weight in appetizers and lunch. Break, nap, then a dessert buffet. Of course, it doesn't hurt that my sister and I are both fantastic bakers; you'd be hard pressed to pass up any dessert on our table.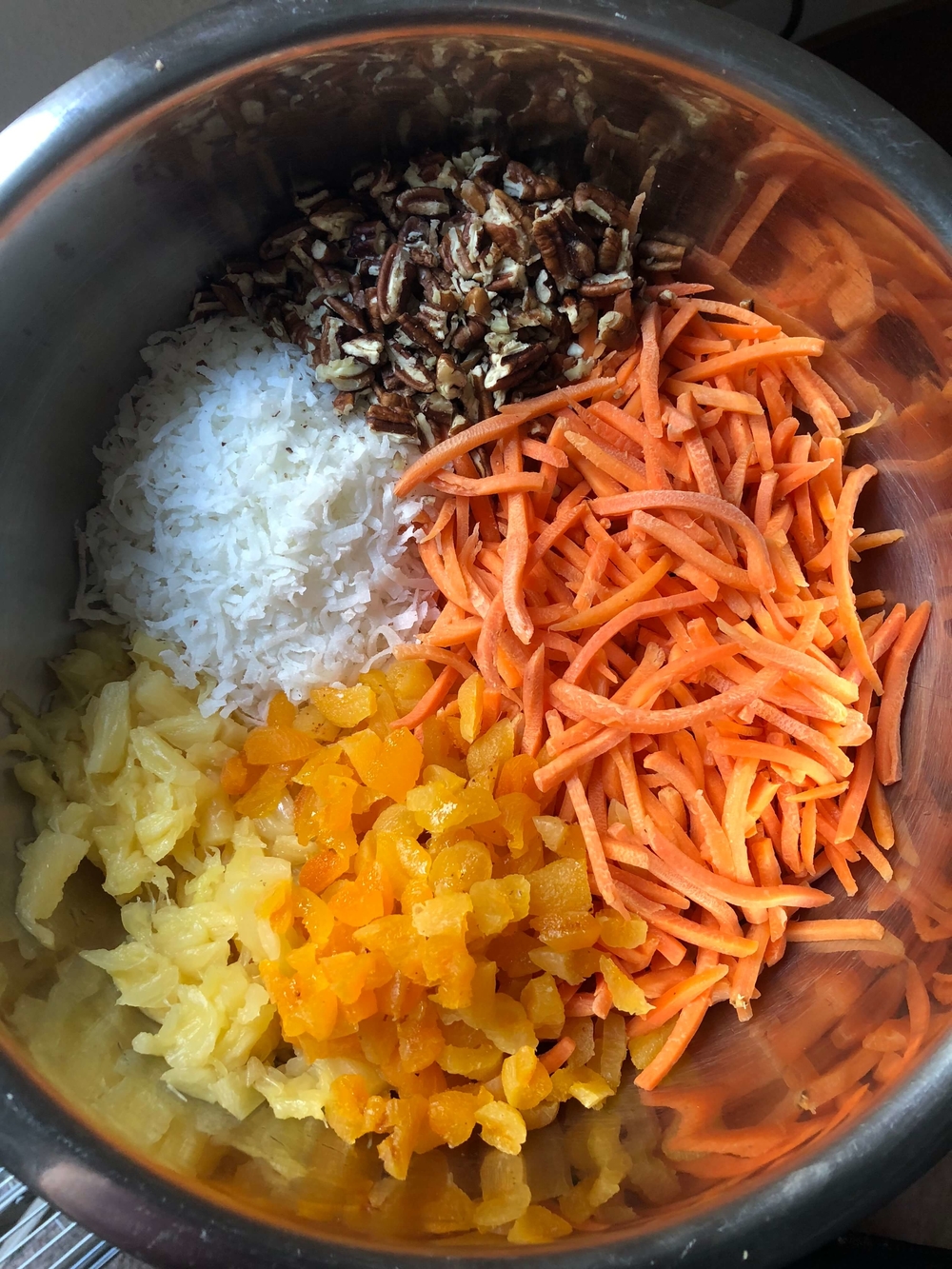 One of my all time favorite desserts for Easter is carrot cake. Anything with cream cheese frosting is a sure winner in my book, but there's something about that combination of spices and an almost healthy amount of fruits and veggies…it's enough to make my little heart sing. The one downfall of a carrot cake is the time it takes to bake and frost. It's a thick, dense cake that can take upwards of an hour just to bake, depending on your pan size. I don't know about you, but I work 50 hours a week, bake cakes on the side, play mom to two little girls, AND occasionally do a bit of housework. Ain't nobody got time to bake another full-sized cake around here.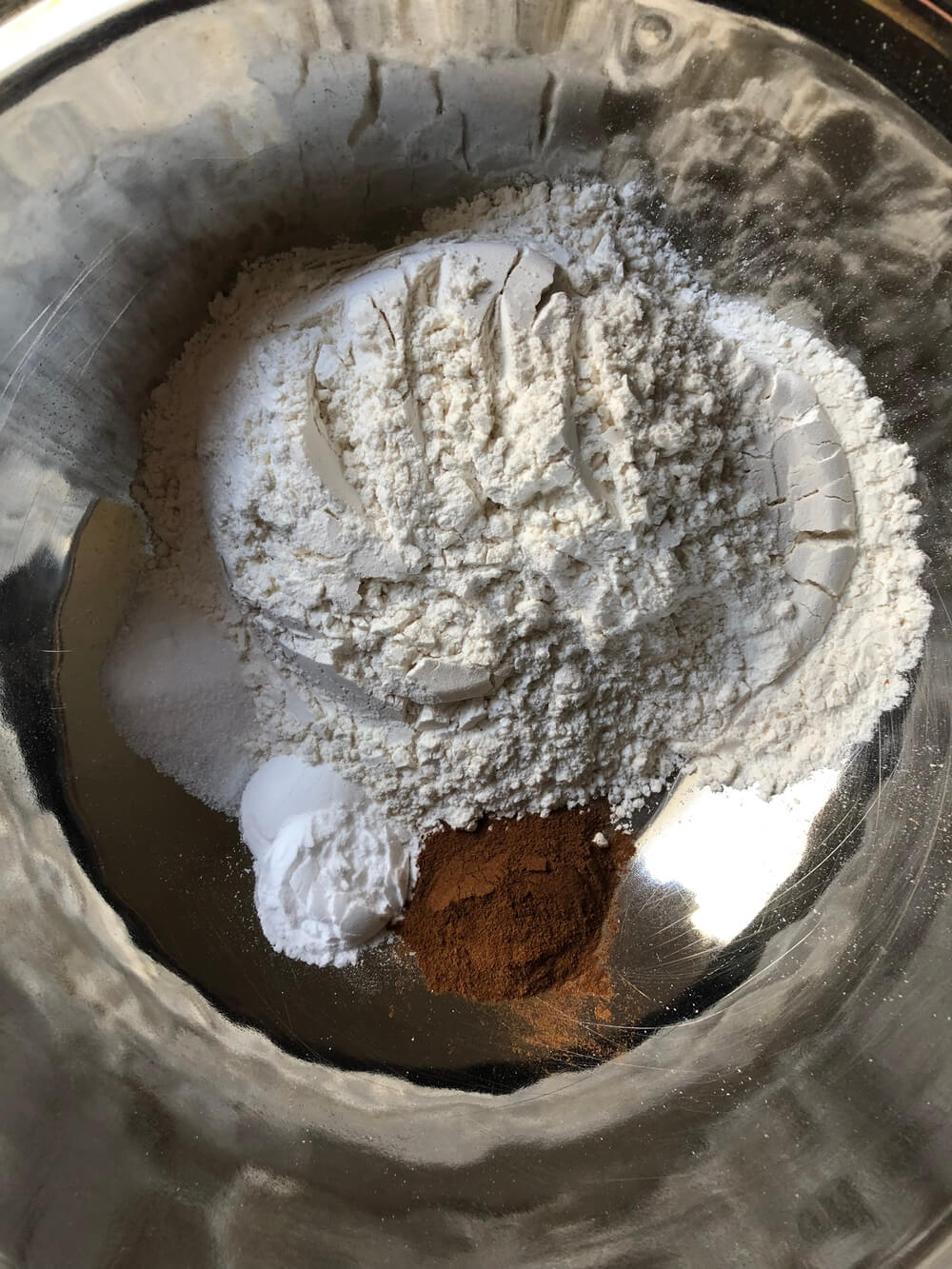 My solution to that? Cupcakes! They take less than half the time to bake, and are a cinch to frost. No leveling, no filling. . . just cool, frost, and serve. This entire recipe, from start to finish, took a little over an hour. And that includes cooling time!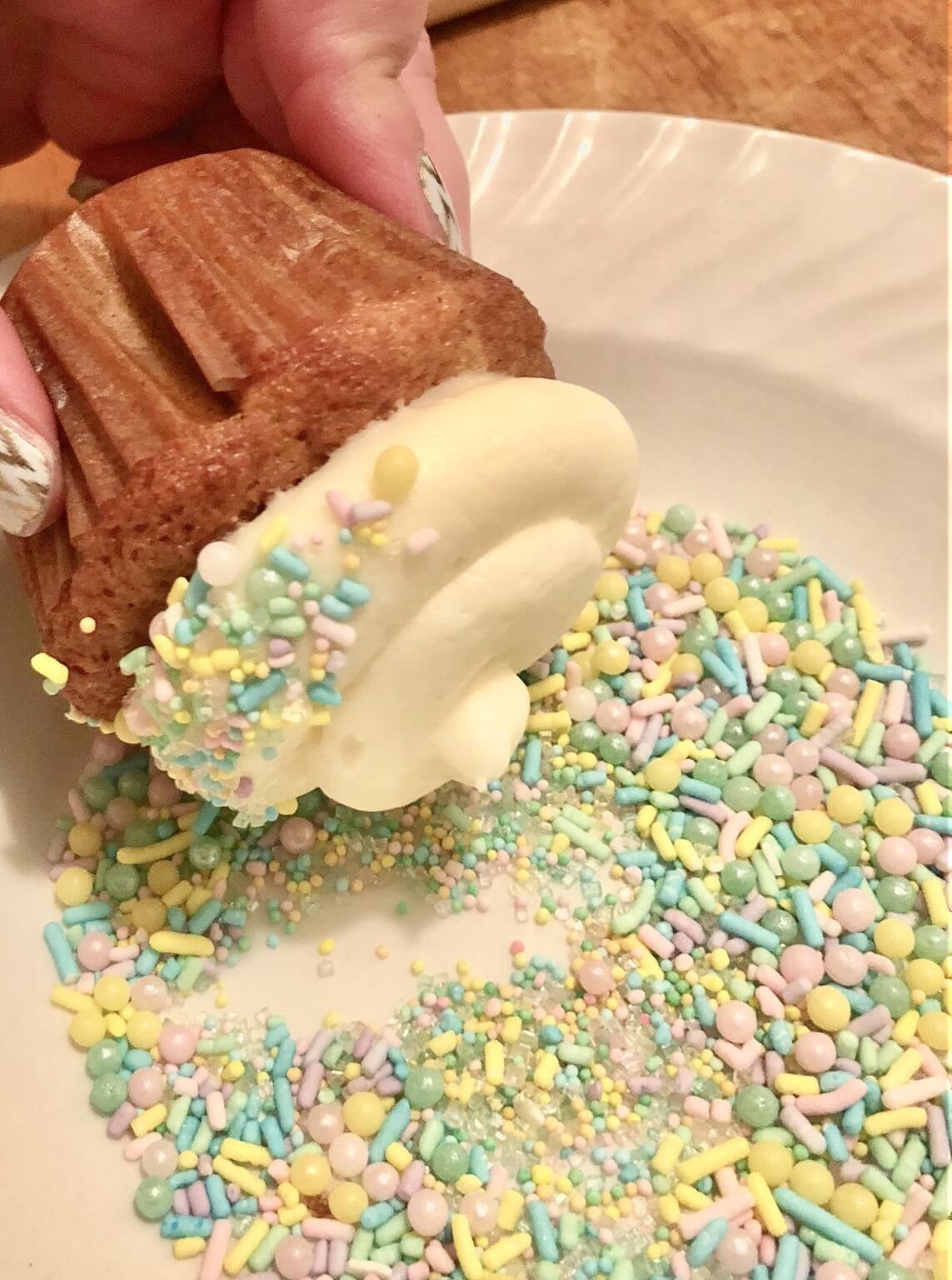 Personally, I like my carrot cake so chock full of add-ins that there's barely any cake holding it together, but if you prefer a less chunky cupcake, the beauty of this recipe is that it will work just as well without most of the extras—just make sure to keep the carrots and the pineapple, then tweak the rest to your preference! Finish with your favorite cream cheese frosting (You can find mine here) and a healthy helping of colorful pastel sprinkles.
Carrot Cake Cupcakes With a Twist
Author:
Prep time:
Cook time:
Total time:
Ingredients
3 cups all purpose flour
1 teaspoon baking powder
1/2 teaspoon baking soda
1/2 tsp salt
2 tsp cinnamon
1/2 tsp nutmeg
1 1/2 cup neutral oil, such as vegetable oil
1 1/2 cup granulated sugar
1 1/2 cup light brown sugar, packed
6 large eggs
2 teaspoons of vanilla
2 cups carrots, peeled and finely grated (about 6 medium carrots)
1 cup crushed pineapple, well drained
Optional add-ins: Walnuts, pecans, sweetened flaked coconut, chopped dried apricots, raisins
Instructions
Preheat oven to 350, spray and line 2 standard sized cupcake pans.
Sift together the flour, baking soda, baking powder, salt, cinnamon, and nutmeg. Set aside.
Mix oil and both sugars together until well incorporated.
Add eggs one at a time, fully incorporating each one before adding the next.
Stir in vanilla.
Add dry ingredients to wet all at once and fold gently together just until no streaks of white remain.
Lastly, stir in carrots, pineapple, and any additional add-ins you desire.
Spoon into cupcake liners, filling about three-fourths of the way. This recipe does not rise much, so don't under-fill your liners!
Bake for 20-25 minutes. They are done when the center of the dome springs back at light touch.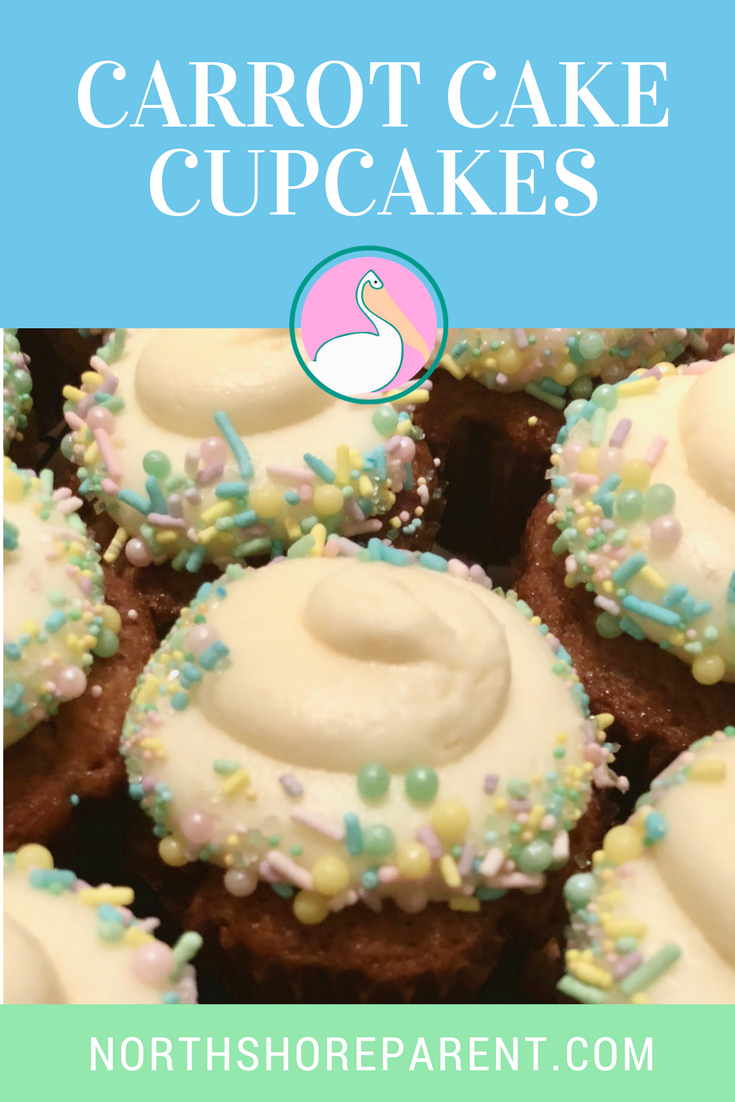 The following two tabs change content below.
Hi there, I'm Christy! I am a Slidell native and currently live on the north side of town with my husband and our two girls, ages four and six. By day I manage for Panera Bread, and by night I bake and decorate for my home business, The Little Things Cakes. Thank you for stopping by and being a part of our parenting community!
Latest posts by Christy Broady (see all)