When planning your Disney World vacation, chances are the first thing you decide will be when you want to visit. The second decision to make is where you want to stay, and the third decision is–should we add a dining plan? Everyone has an opinion about the dining plan, and Disney has changed so much about it from year to year that it can be difficult to get a clear answer. I'll help you decide if the dining plans that Disney offers are right for you!
The first thing you need to know is a general overview of how the dining plans work. There are three popular dining plans available for Disney World guests. You must be staying at a Disney World resort hotel to take advantage of these; Dining Plans are added onto your vacation package and everything is paid for before your vacation begins. Keep in mind that guests under 3 years old won't have their own dining plan, because they are considered an infant and therefore are free at Disney World. We've traveled with our littles many times and had no issues either sharing large portions of food with them or asking for a small plate of kid-friendly food to be brought out. All three dining plans include a refillable mug that can be used at your resort for the duration of your stay. Below is a breakdown of each plan:
The Quick-Service Dining Plan includes two quick-service (think counter service, like Izzo's) meals and two snacks per person per night.
The Plus Dining Plan (also referred to as the Disney Dining Plan) includes one quick-service, one table-service (typical sit down meals or buffets, and these DO include character meals), and two snacks per person per night.
The Deluxe Dining plan includes three meals (you can choose from quick-service and table-service) and two snacks per person per night.
So how do you know if a dining plan is right for you–and which one should you choose? Here are some questions to ask yourself about your vacation preferences.
Are your family members big eaters? Disney portions are huge! In fact, my kids often share quick-service meals to stretch our dining plan further, and they are big eaters. My husband and I both have big appetites, especially after walking all day in a theme park. We really enjoy the chance to sit down and enjoy the food that Disney has to offer. We also love snacks – popcorn, Mickey bars, Dole Whips, churros – I want it all! If your family doesn't have big appetites or isn't constantly looking forward to your next meal, the dining plan may not be for you.
Are you looking for an all-inclusive feel? This is the main reason I include the dining plan for my own family vacations. I love having everything paid for in advance. I know it's not "free," but it feels free when I get the bill for my buffet with Mickey Mouse and only have to pay the gratuity! It also allows us to splurge on some vacation treats that we'd skip otherwise because we'd be watching our budget. I can't be the only girl with a husband who would make a comment about every meal/snack/drink cost during vacation if it weren't paid for in advance. Nothing brings down a vacation quicker than a squabble over whether $5.49 is a reasonable price for a Dole Whip float (trust me, it is).
How do you feel about reservations? Table-service meals at Disney World do accept reservations, and the most popular restaurants book up quickly! Some people eschew schedules on vacation, wanting to go with the flow and not have to watch the time. In that case, I'd recommend the Quick-Service plan so that you can eat when and where you like. One thing I like about having a table-service reservation is that it more or less forces your family to take a while to rest (in the air conditioning) and relax. It's a good break for our kids and for the adults. One of my good friends even has her kids lay down on the booth chairs and rest while she and her husband enjoy cocktails! Now that's good parenting.
Are you a foodie? If you enjoy the finer things in life, the Deluxe Dining Plan may be the right fit for you. Not only does it include appetizers and desserts at all table-service restaurants; you can also combine your credits to eat at Disney's signature restaurants, which offer fine dining and date-night worthy experiences. You can do this with the Plus plan as well, but with fewer credits per person, it can be harder to work out. I always recommend the Deluxe plan to honeymooners – enjoy those relaxed romantic meals while you still can!
And finally…
Can you get the dining plan for free? A certain times of year Disney offers free dining when you book at certain hotels. If you're interested in this discount, or learning about any promotions Disney World offers in the future, or getting a free quote, please email me at [email protected]. I would be honored to help book your vacation and plan every detail out so that it's the perfect vacation customized for your family – and my concierge services are always 100% free. You won't pay a penny more than you would booking directly with Disney, but you'll receive an experienced Disney expert to save you time, stress, and even money!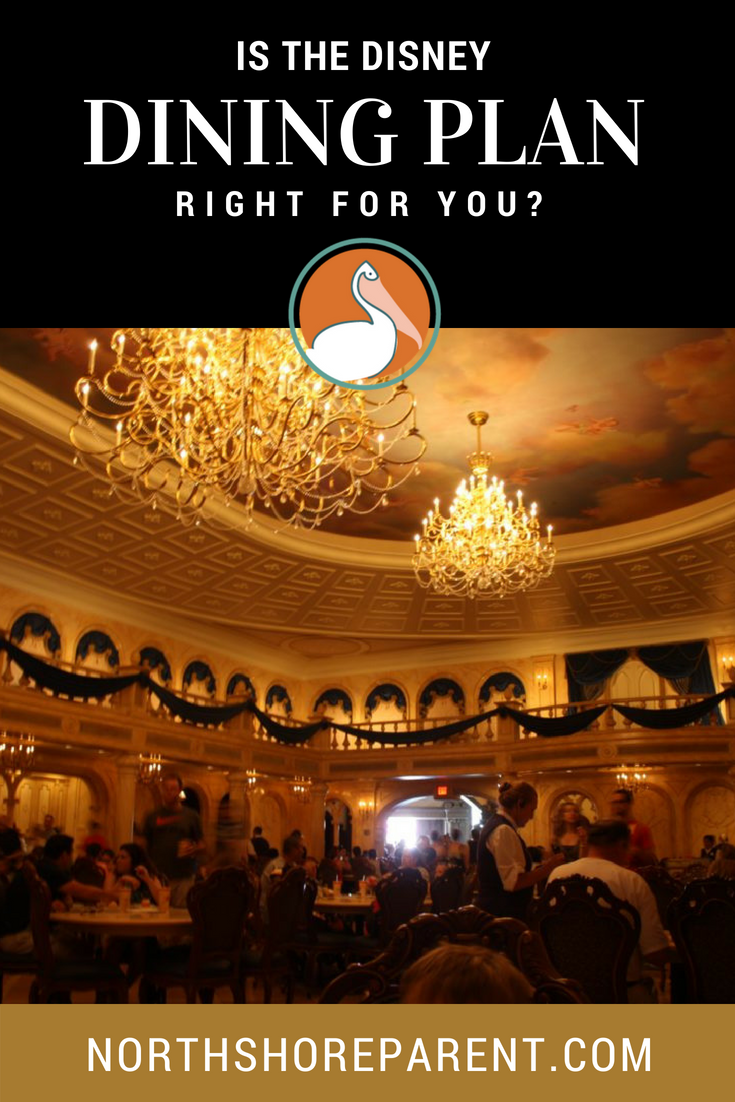 The following two tabs change content below.