It's December and, while it's allegedly the most wonderful time of the year, it's also one of the busiest. I thought I knew what it meant to be busy before I had kids, but having two little ones to entertain on top of all the holiday preparations is a whole new level of busy. Sure I could let them watch Rudolph for the 9,000th time when I need activity, but, I like to save that for emergencies (which may or may not include drinking a cup of coffee while it's still hot) and get a little crafty.
I know, you're probably thinking "another Christmas craft!? I don't have time for that!" Trust me. This one is easy. And fast. And cheap. Did I mention it was easy? So, what is this magical easy, fast, cheap, virtually no-mess craft? Felt Christmas trees!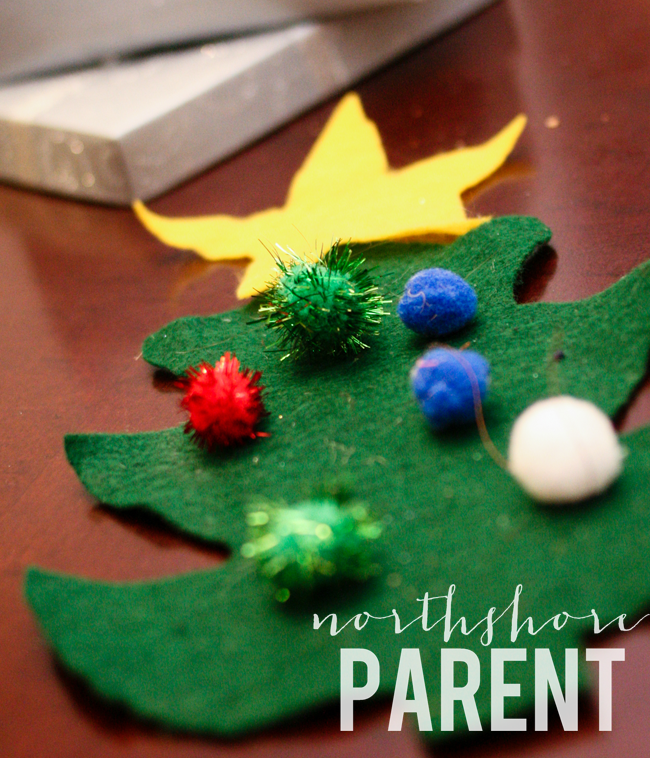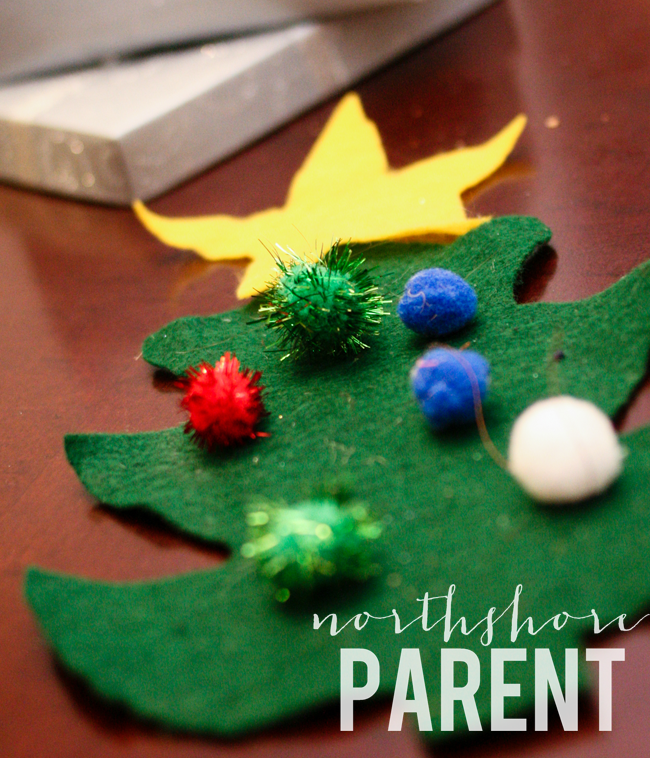 Materials you'll need:
• 1 sheet of green felt
• 1 sheet yellow felt
• 1 sheet red felt
• Pom poms
Step 1:
Cut out the green felt in the shape of a Christmas tree.
Step 2:
Cut out the yellow felt in the shape of a star.
Step 3:
Cut out circles from red felt.
Step 4:
Give tree, star, circles and handful of pom poms to a toddler in need of entertainment. That's it – you're done! If you're feeling fancy you can store it in a glittery gift box from Dollar Tree. If not, it fits into a Ziploc bag. 10 minutes or less and you're done and because it's felt and pom poms, it's reusable and your little ones can decorate to their hearts' content – it's the gift that keeps on giving.
If you want to cut out different shapes of different colors of felt for ornaments, by all means, don't let my very basic instructions here limit you. I've even seen versions of this project going around Pinterest where the tree is wall-mounted to give little ones their own tree to decorate. It can be as simple or as fancy as you want to make it.
Now, have your little ones put on their favorite Christmas jammies and get to decorating their "tree" while you take care of something on your to-do list.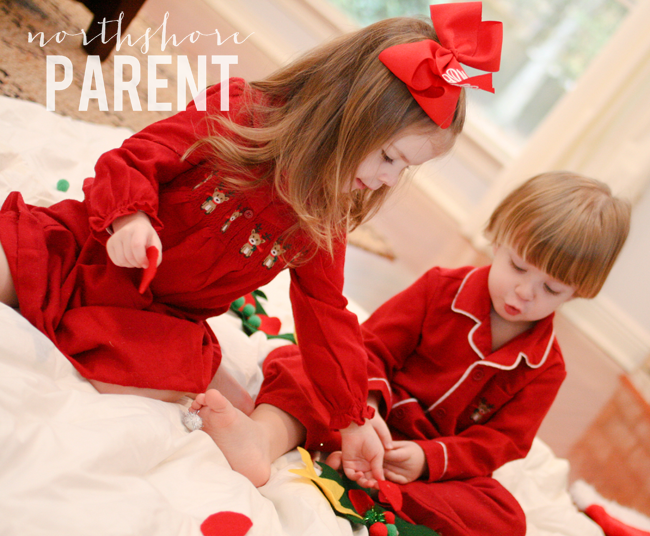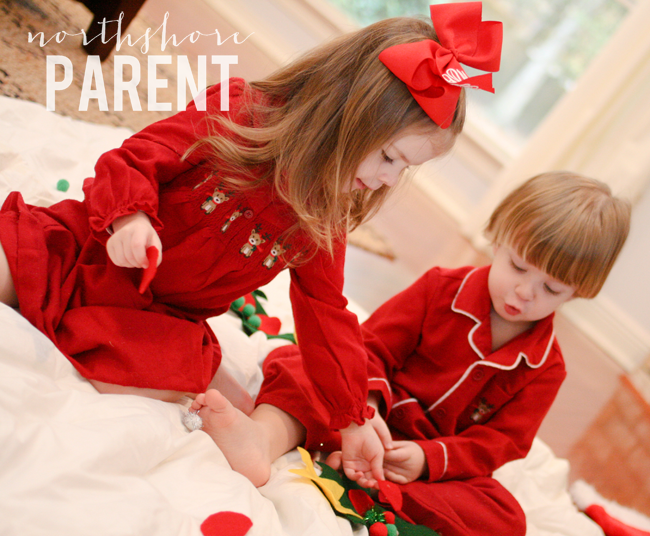 This post is one of many we have about how to celebrate Christmas on the NOLA Northshore. Looking for something else? We've got posts on where to cut your own Christmas tree, where to find holiday decorations, and where to get Santa Claus pictures.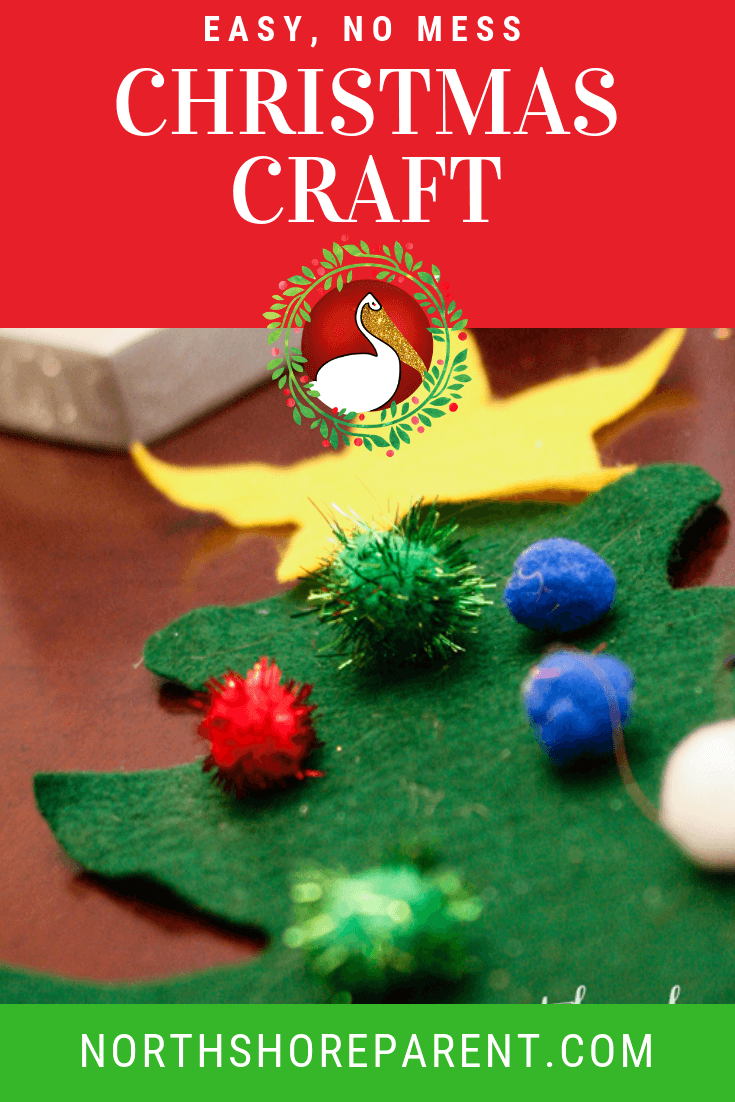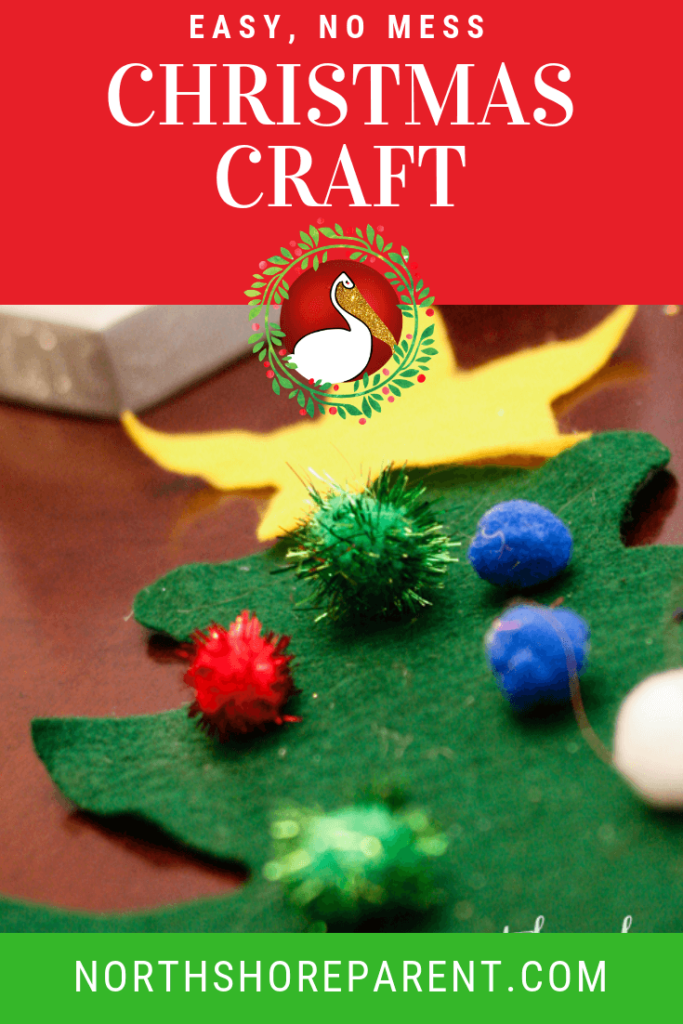 The following two tabs change content below.
Hi, I'm Katy. Mom to four sweet boys ages 10, 6, 6, and 5. It's a loud, messy, chaotic life. I love connecting with other parents and am so glad you stopped by today!