As a running mom sometimes it's difficult to plan your runs around spousal support, your family's schedule, or childcare. You still want to get your runs in, but you have the baby. So, what do you do? Take them with you! Running with your kids in a jogging stroller can be a great workout and a lot of fun for your both. If you're curious about running with a jogging stroller here are some tips for getting started.
Get Your Doctor's Approval
Get cleared by your doctor and pediatrician. Make sure to discuss running with your baby in a jogging stroller with your doctor and your pediatrician and get their "OK". The minimum recommendation for jogging with a baby in a stroller is 6 to 8 months or later.  Your baby needs to be able to confidently hold their head up. While a lot of the strollers have good shocks, there is some bounce and jostling happening while you run.
Invest in a Good Jogging Stroller
A jogging stroller is much different than a normal walking stroller. It has specific wheel designs, much better bearings, a 5-point harness, and a brake, among other features. A good jogging stroller is going to set you back a pretty penny but they last forever. My current jogging stroller is almost seven years old, is on it's second child, and it still glides like it's brand new. You can also find used ones easily on Buy, Trade, Sell sites or at consignment stores. There's a big difference in the maneuverability, stability, and ease of push between a cheap jogging stroller and a good jogging stroller. It's definitely a case of "you get what you pay for."
Start Slow
Seriously. Ease into it for both you and baby. Running with a jogging stroller is different and harder. You're pushing an extra 30 to 40 lbs and it's awkward at first. You have to shorten your stride some and hold onto the stroller. You get tired quicker and your pace will slow. That's normal and OK. It takes some getting used to. If you have a fixed front wheel then you have to learn how to push down on the handlebar and pivot the stroller around turns. It takes some practice. And you also need to test out how well your baby will like being in the stroller. I was lucky–both of mine loved (and still love) riding in the stroller.
Plan Your Runs Strategically
When the weather was cooler I liked to plan my runs around naptime. The vibrations and movement of the stroller would knock my kids out in no time and they would nap like crazy. Now this may not be an option if they don't transfer well from stroller to crib. So, you may need to plan your runs to avoid naps. Do what works best for you and baby. Check the weather before you head out. You don't want to be caught in a sudden rainstorm unless you have the rain shield for your stroller. Dress them appropriately. Bring snacks. Lots of snacks. And drinks. Invest in the cup holder option. It's a lifesaver.
Have Fun
I have so many wonderful memories of running with both of my kids. They love being outdoors with me and often ask if they can go running with mommy. I also bring them things to do like iPad, books, and small toys. Be prepared for things to go flying out of the stroller while you're in full swing. It happens. We also make up stories and sing songs and look for animals. We stop halfway at the playground and play sometimes. We stop at the bridge to look at the turtles and throw rocks in. Make it about the two of you and make it fun. Our stroller runs have been some of the best bonding time and I will cherish those memories forever.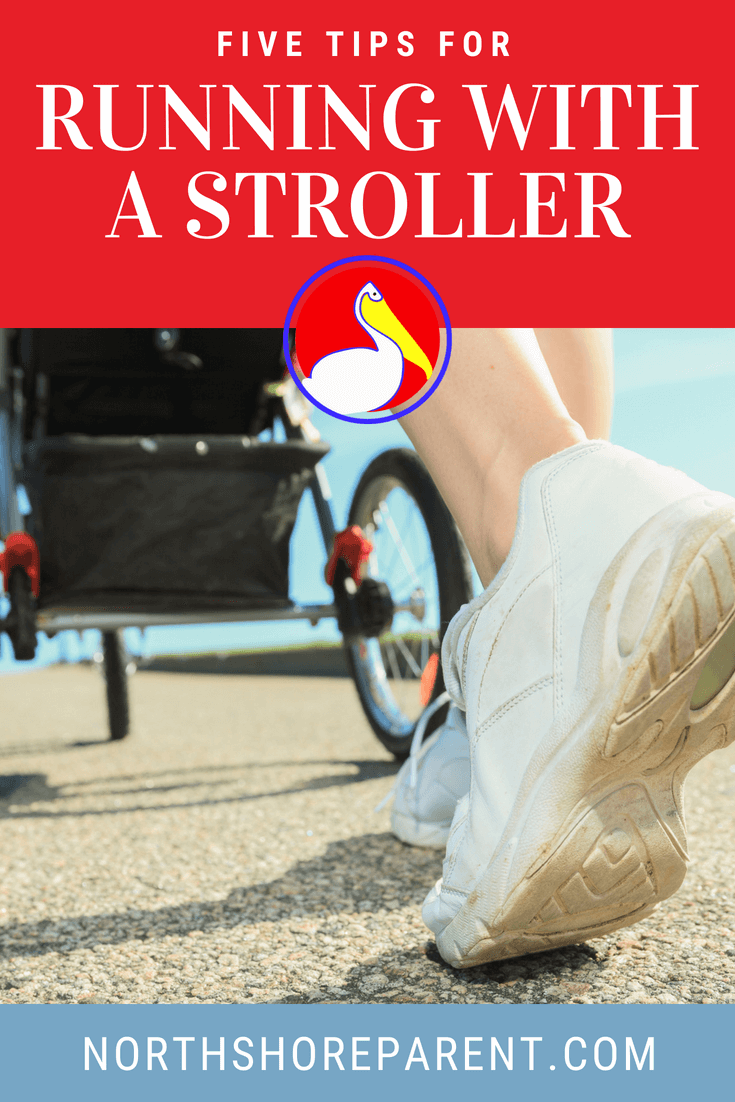 The following two tabs change content below.