We did a trip recently to Orlando which  to the amazement of all my friends and family didn't include Disney. We also took an hour drive from Orlando to Busch Gardens in Tampa. It was worth the drive. Here are a few tips from our crew to yours.
Plan to Feed the Kangaroos
We had never seen actual kangaroos and this was the highlight of our visit. When I say plan to feed, there are only certain times of the day that you can feed them. I would plan my day around this must do activity. Children must be five years of age in order to participate.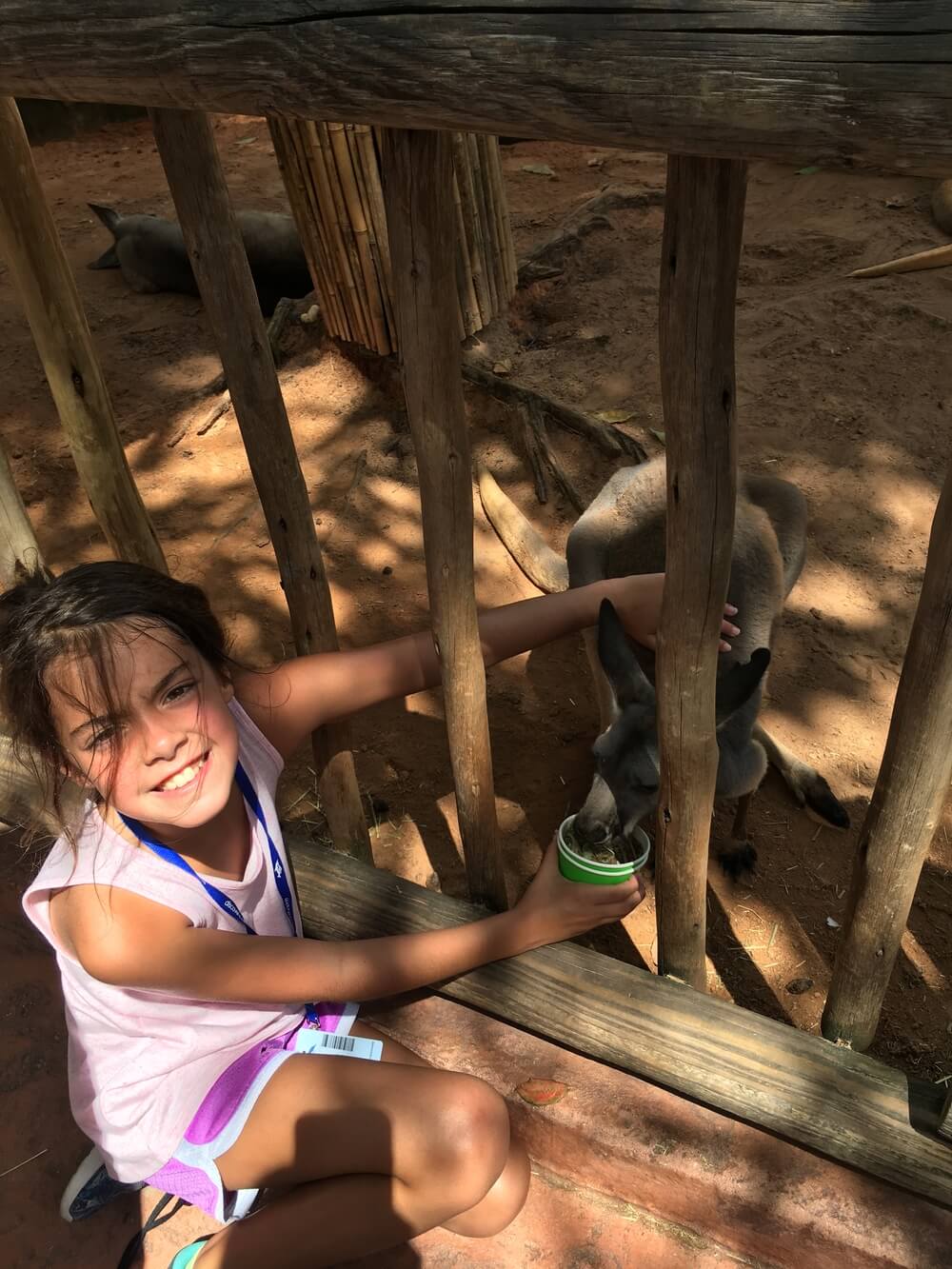 Make Sure to Know All the Showtimes
There are a handful of shows throughout the park. I recommend checking out which ones you want to go to and planning your day around them. First of all, Opening Night Critters was a super cute showing the tricks of some of their rescued animals. I recommend this one for all ages. Secondly, Turn It Up was on ice. I would recommend this show for kids that are above toddler age children unless your kid is really into dancing and ice skating. Finally, Push Play was a dancing and singing show that was cute for all ages. There were some little girls dancing next to the stage for our show. This show is in the Dragon Fire Grill & Pub.  I recommend mixing the show with your lunch plans. It is air conditioned and has a variety of choices.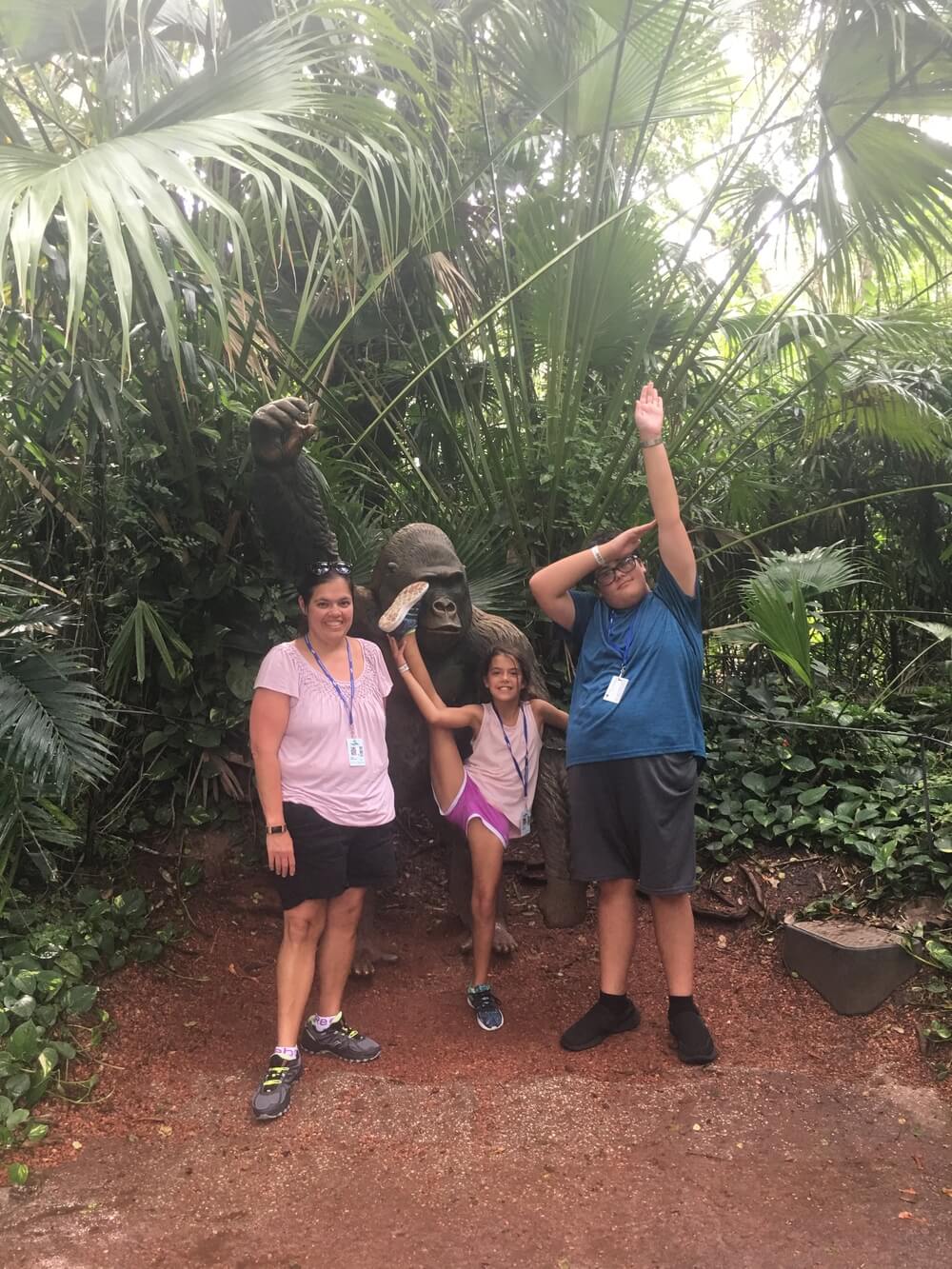 Just For the Littles
There is a Sesame Street area for your littlest kids.  They have a lunch with Elmo and others that requires reservations. If you have an Elmo fan on your hands, make sure to book this in advance. They also have rides and other fun-themed Sesame Street attractions.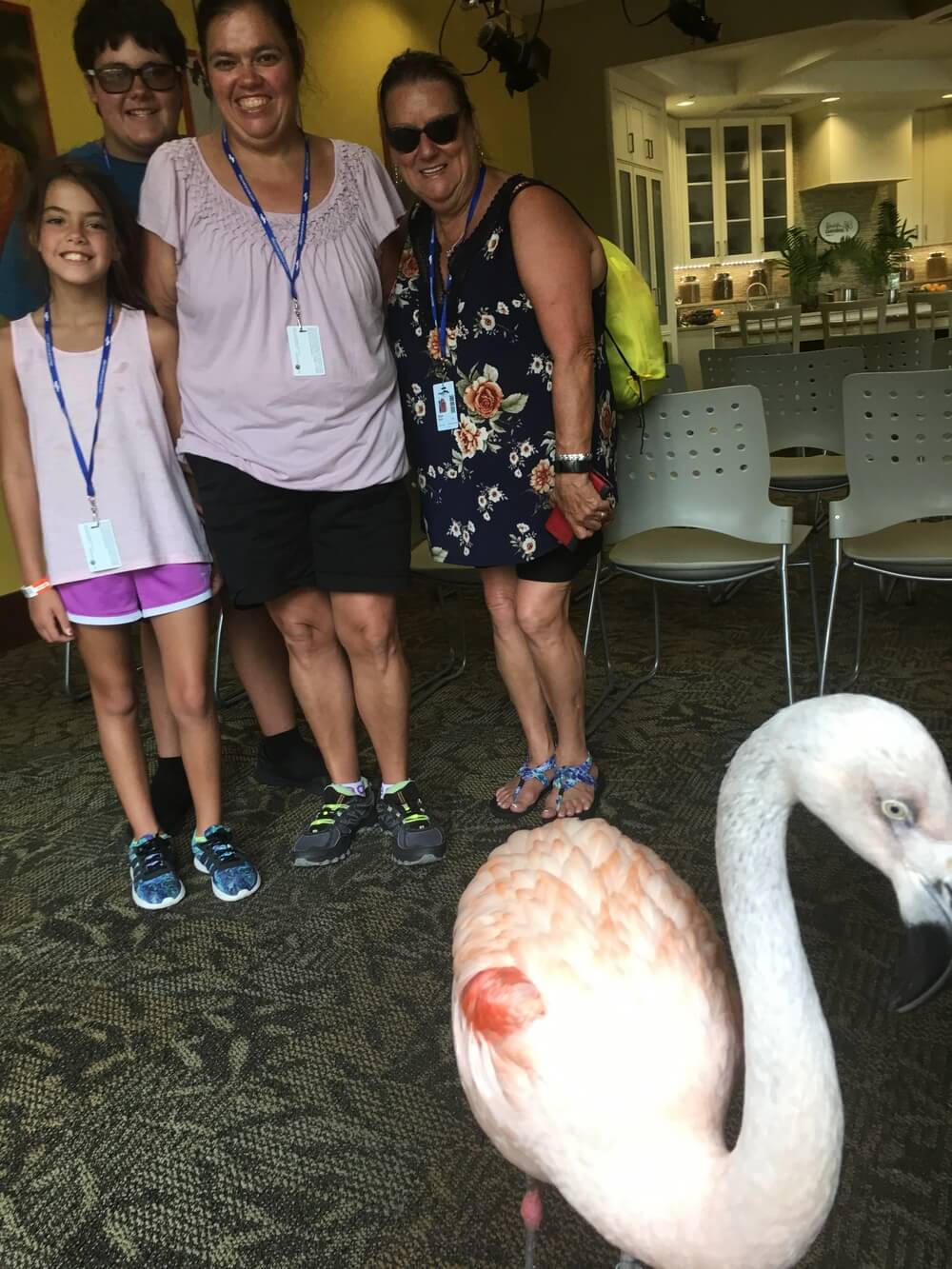 All Day Dining
I am always trying to figure out if these deals are worth it or not.  I have come to the conclusion that if your family is one that will go to a park all day and stay there, I think that all day dining is worth it at Busch Gardens.  You can go through certain food lines once an hour. There are about seven restaurants to choose from.

Consider Combining with Other Sea World Parks
We combined this with a visit to Discovery Cove. If you visit Discovery Cove, there are packages that offer two weeks at other parks are including with Busch Gardens and parking included for about $50 more than a regular Discovery Cover ticket. They have other packages as well. It is definitely worth considering combining. Prices are considerably lower when you do more than a day.
This is a great place that everyone will enjoy.  There is something for all ages and I definitely think it makes for a great vacation!
The following two tabs change content below.
Latest posts by Lisa Saragusa (see all)