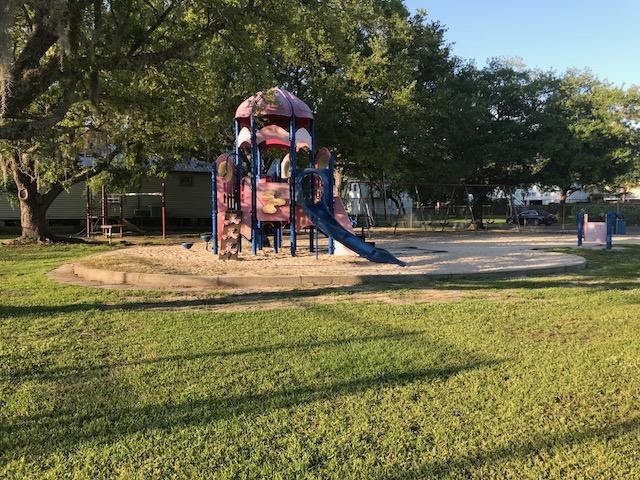 Details
Located in the block between Pine Street and Main Street in downtown Madisonville you will find the Madisonville Park and Playground. It's your typical playground with swings, slides and enough green space for your little ones to burn off lots of energy. Below are some key features you might find helpful.
Location: Between Pine Street and Main Street in Downtown Madisonville (located directly across from the Pine Street baseball fields)
Bathrooms: None
Swings: Plenty of traditional swings, 3 bucket swings and one swing for special needs
Surface: Sand (lots of it!)
Activities: Tennis courts, large field for soccer/football and more
Seating: Large covered pavilion with picnic tables and other benches near the playground area
Parking: There are a few parking spaces at the main entrance on Pine Street near the covered pavilion. However, the baseball fields located directly across the street from the entrance have plenty of parking.
Playground and Park review:
The playground itself has a mix of fairly new equipment and some that are definitely older. Although all of the playground equipment could stand a good power washing, it all looks in good shape.  There are plenty of swings that can accommodate a variety of ages/abilities, slides and lots of things to climb on. Sand covers the playground surface and two large oak trees provide nice shade over the area.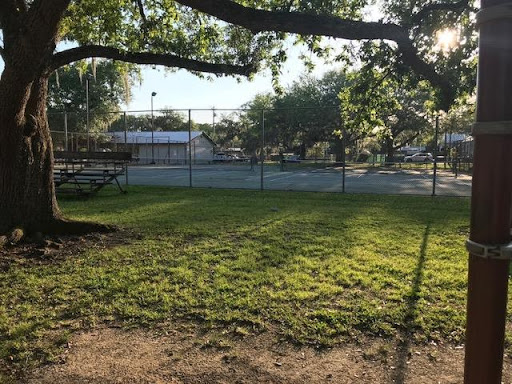 There is a large grassy field near the playground that has nets for soccer. However, the lack of trees makes it a perfect spot for other activities like football, frisbee, and flying kites. There are also two lighted tennis courts near the pavilion that look well maintained.
The pavilion can accommodate large groups and is a great place to escape the heat or sudden summer rain shower.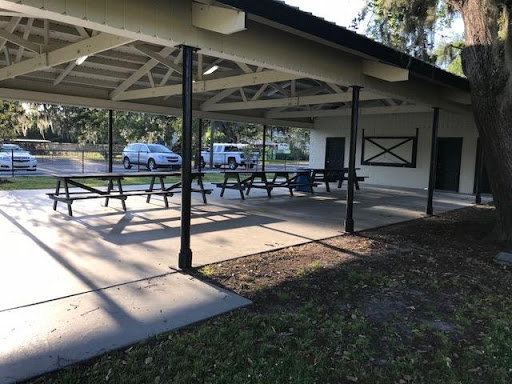 The park is typically not crowded; wonderful news if you have some impatient little ones. It is also a five-minute walk to Water Street where there are several restaurants and events held throughout the year. Overall, I had high hopes for this park as the cement walkway and main entrance both looked new and very inviting. The playground is older but what it lacks in shiny newness, it makes up for in small town charm. My favorite things about this park were that it was not crowded, had lots of shade and plenty of swings. If you have never been before, this is a park worth checking out.
The following two tabs change content below.