Paul D. Cordes Park is centrally located off of East Causeway Approach in Mandeville directly behind Mandeville City Hall.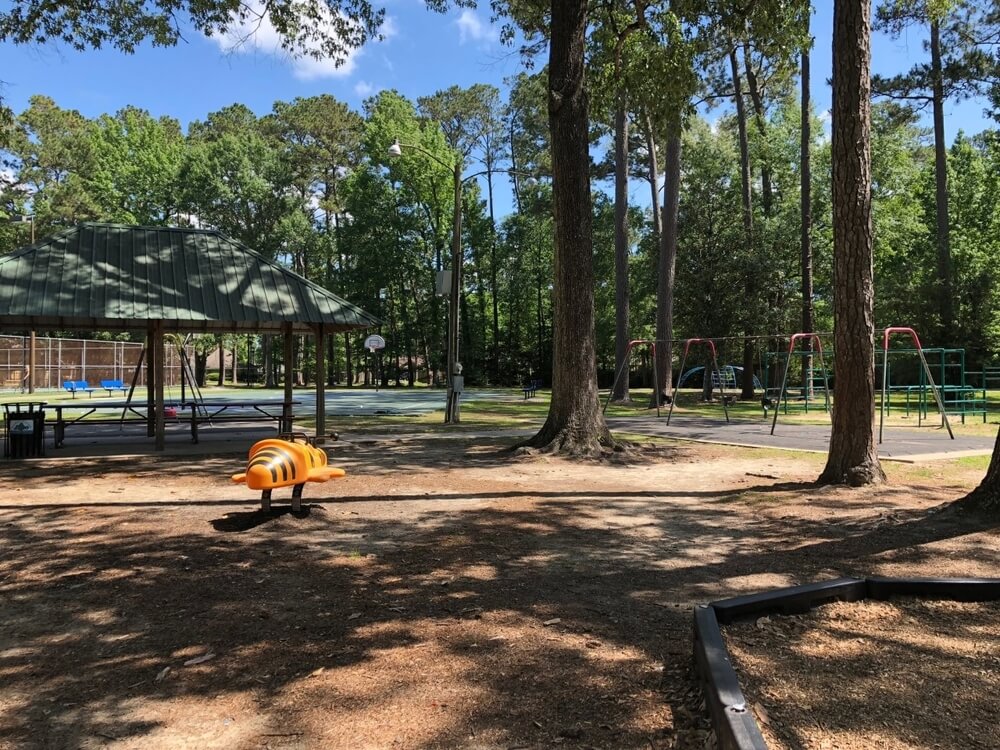 Details
Unique Features: Lots of shade and a variety of equipment suitable for babies and toddlers to younger children and even adults! I was pleasantly surprised at how much there was to offer. In addition, the majority of the play equipment is within view of each other, making it possible to stay within ear and eye shot of multiple children at one time. 
Swings: Yes – 6 regular, 4 buckets (Multiple baby swings is a bonus, in my opinion!)
Water: Yes – a water fountain is located on the bathroom building.
Bathrooms: Yes – decent, if needed, but not super clean.
Shade: An abundance of it! It made an 80 degree sunny day feel nice.
Other Activities
Pavilion: There is a small covered area attached to the bathroom building, plus 2 covered, longer than average picnic tables.
Sport Fields: 1 basketball court, 2 tennis courts, and a fair amount of space to run around.
Walking trails: There is a newly paved, shaded walking trail that runs around the perimeter of the park toward the East Approach. Seems like a good distance for a quick walk or run with or without a stroller.
Parking: Plenty of parking space available in the lot directly in front of the park.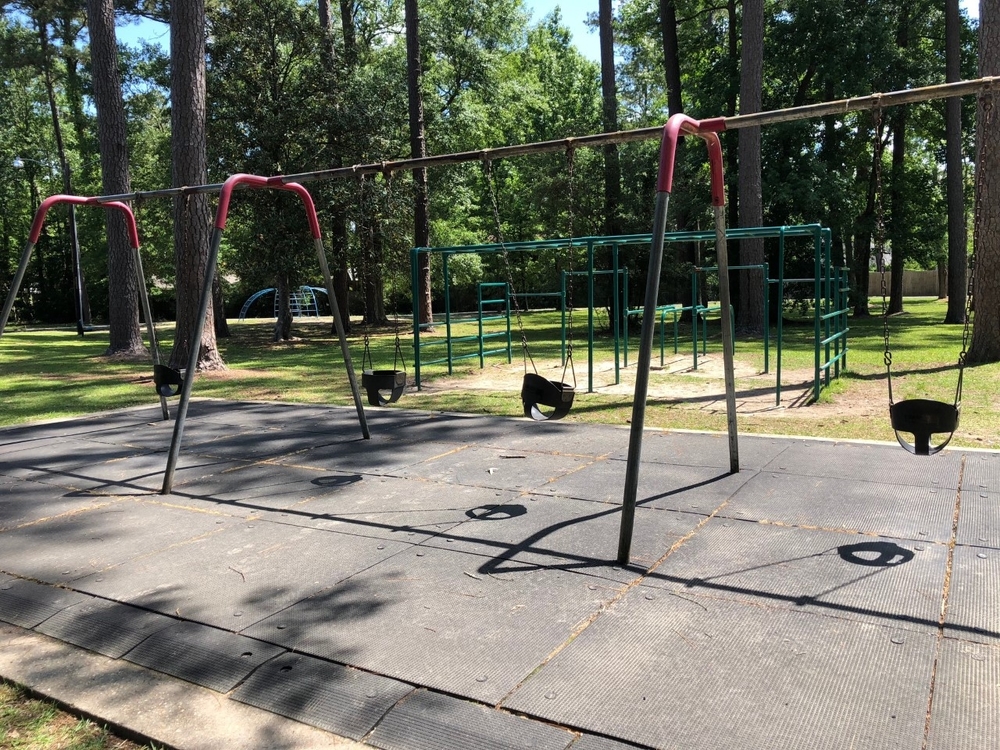 Paul D. Cordes Park Review
To be honest, I was not expecting much from this park, only because of its age. I can remember playing here as a child back in the early nineties. Not surprisingly, I was expecting older, run down equipment; however, I was pleasantly surprised by how well kept even the older equipment was and by the newer additions. I was also not expecting a nice basketball court and tennis courts. Based on my experience of other parks, the variety of play equipment and activities for all ages makes this park a winner.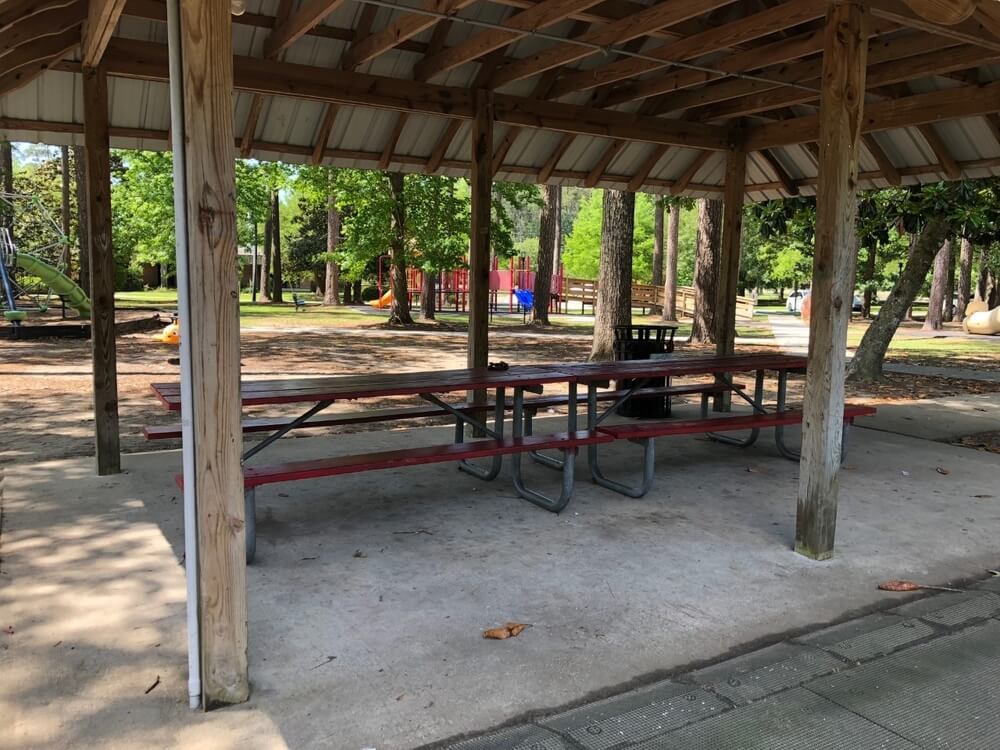 Also worth noting, my three year old son played here for about 30 minutes on a Sunday morning, and we only saw one other family utilizing the play equipment. There was a basketball game and a tennis match going on, however. I'm not sure what the crowd looks like on a Saturday or Sunday afternoon, but perhaps, this park is a well-kept secret. In my opinion, the only thing this park is missing is a splash pad. We will be back.
The following two tabs change content below.