Some folks fly south for the winter, but this year we took a ten hour drive north with our five kids to take in views of the scenic Smoky Mountains. Deemed "Bourbon street for kids" by my husband, the main strip in Gatlinburg is teeming with things to do and see, all of which are of course G-rated. Having both gone as children, my husband and I had fond memories of the Smokies, but neither of us remembered exactly what there was to do and see.  So if you are headed north for the winter (or summer), here is a breakdown of the top 5 "must do's" during your vacation to the Smokies:  
Pancake Breakfast in Gatlinburg, Tennessee
When in Gatlinburg (or nearby Pigeon Forge), you must start at least one morning with a PANCAKE BREAKFAST.  There are plenty of pancake places to pick from and I don't think you can go wrong. The two we tried were both on the main strip in Gatlinburg:
Crockett's Breakfast Camp offered casual picnic table seating and any breakfast item you could hope for. I highly recommend the Aretha Frankenstein pancakes for the thickest pancakes you've ever eaten!  I also suggest splitting them with someone.  
Flapjack's Pancake Cabin is a local chain and a very good one.  They even offered the kids a pancake stack with a chocolate syrup bear face.  But truthfully the chocolate chip pancakes were the superior choice.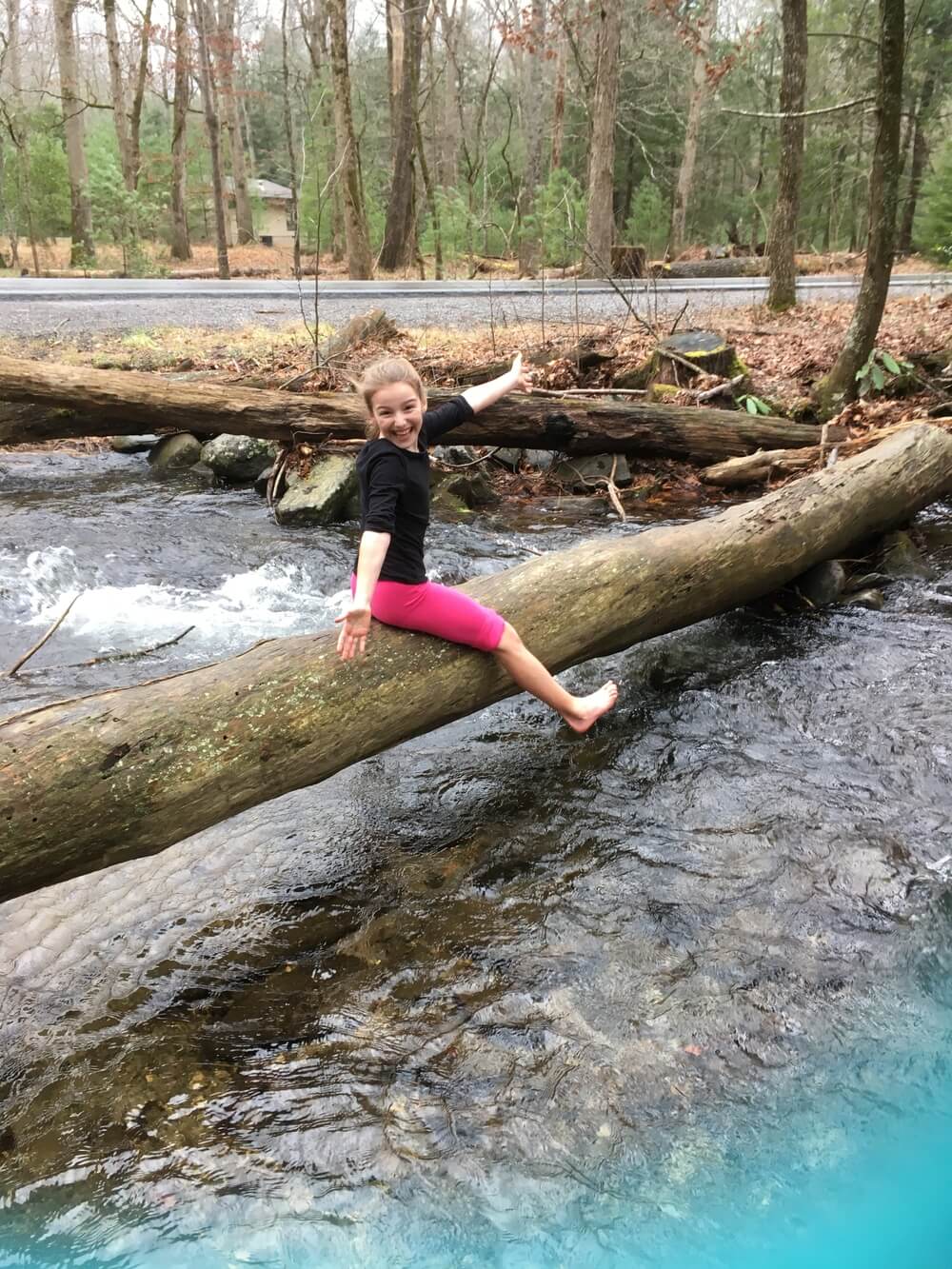 Smokey Mountain National Park
Why go to the Smoky Mountains if not to see SMOKY MOUNTAIN NATIONAL PARK ?  We drove to Cades Cove, which was teeming with picturesque views and photo ops. It would have been even better if it hadn't been raining so that we could have picnicked there as several websites recommended. I hear it's also a great place to spot black bears when they aren't hibernating. Remember to look up because they like to hide in the trees! Also, I highly recommend a hike to Laurel Falls. There are several stopping points you can hike from as you drive through the park, but the Laurel Falls hike was just over a mile up and the waterfall is gorgeous! Despite the freezing temperatures, three of my kids were climbing across a cold creek, hopping from rock to rock in their bare feet. One of the kids was afraid she might see a snake so she spent most of that hike on her dad's back. You can't please them all, but 3 out of 4 is pretty impressive (the baby hasn't learned to give her opinion–yet).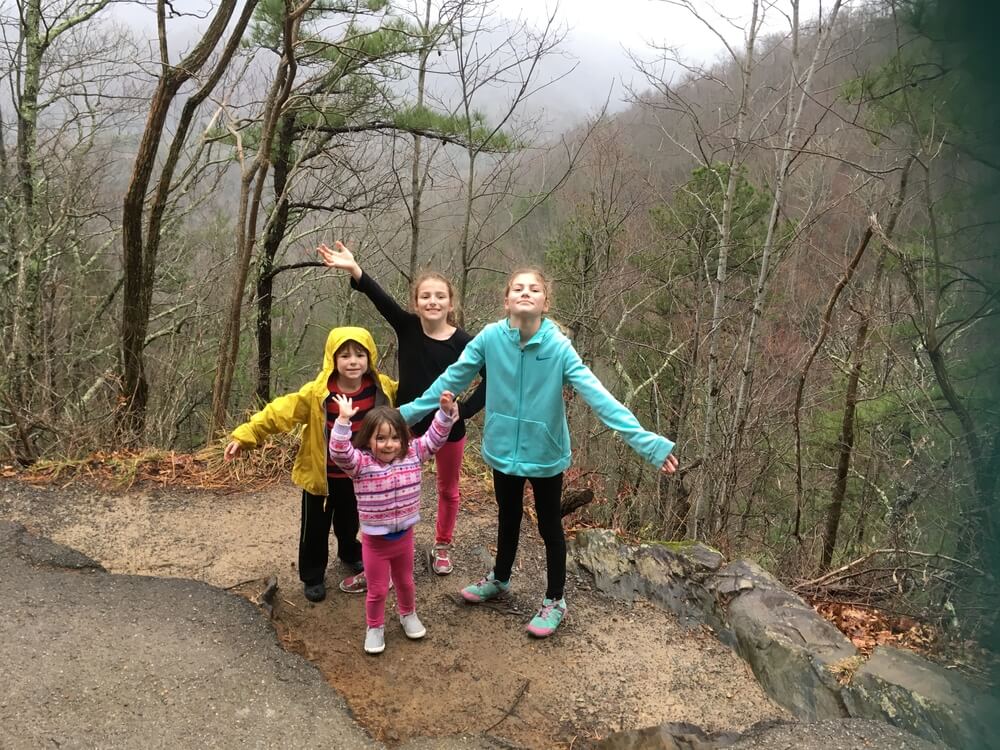 Dinner Shows in Gatlinburg, Tennessee
There are several incredible DINNER SHOWS to choose from and I strongly recommend getting tickets to one in advance. We saw the Dixie Stampede and it was definitely a crowd pleaser. The kids were wide-eyed watching the horse tricks in the arena-type setting with a massive meal of chicken, pork, vegetable soup, corn, biscuit, and apple fritter for dessert. Music, magic and a little taste of competition made this a winning event that we all enjoyed. My oldest daughter dubbed it "better than the Saenger!"  
Indoor Exhibits in Gatlinburg, Tennessee
There are many INDOOR EXHIBITS such as the various Ripley's attractions, WonderWorks, Titanic Museum, and many more. I took my littler ones to Ripley's Aquarium of the Smoky's and we had a wonderful time petting jellyfish and crabs, peering at the penguins, climbing the play structure, and seeing several different types of shark swim over our heads. You can even take a ride on a glass bottom boat through the Shark Lagoon. My two-year-old only had two major tantrums during our visit, which is a testament to the quality of the exhibits.  It's definitely worth picking at least one of these great attractions to patron.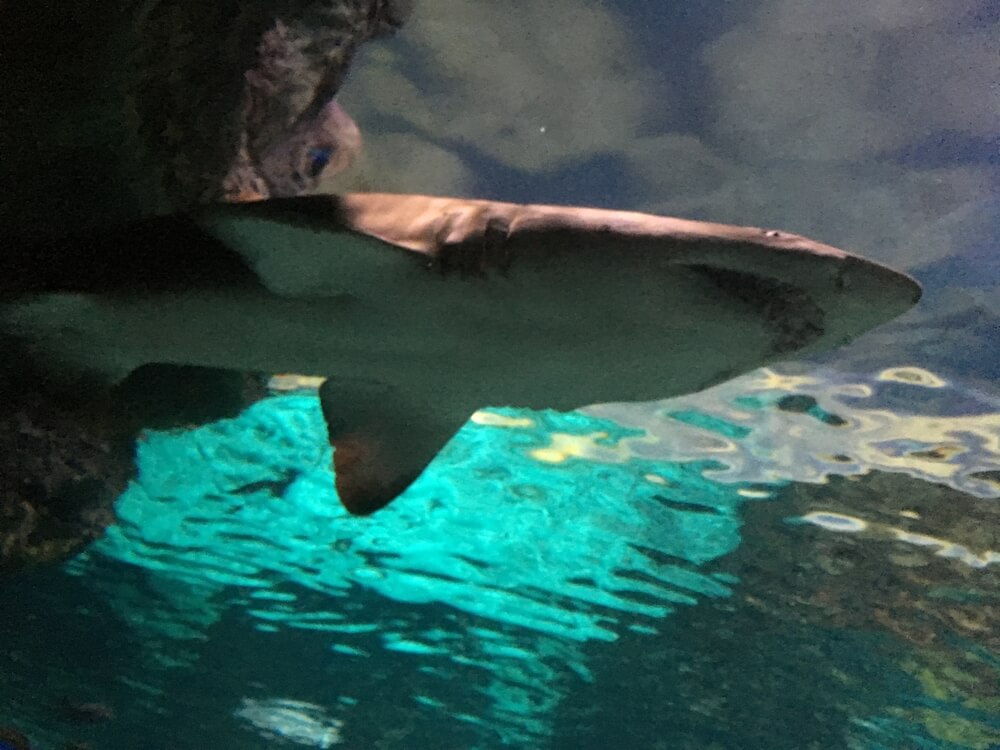 Ober Gatlinburg
The highlight for our family had to be OBERGATLINBURG. I know there's the Wildlife Encounter, Sky Mountain Coaster, and several other activities during the non-winter months. Having gone during the winter, however, we were able to enjoy skiing, ice skating, and, my personal favorite, snow tubing. Tickets for snow tubing sell quick so buy early! I am a wimp about the cold but I was literally running through the snow like a five-year-old to get back in line and tube down the hill again.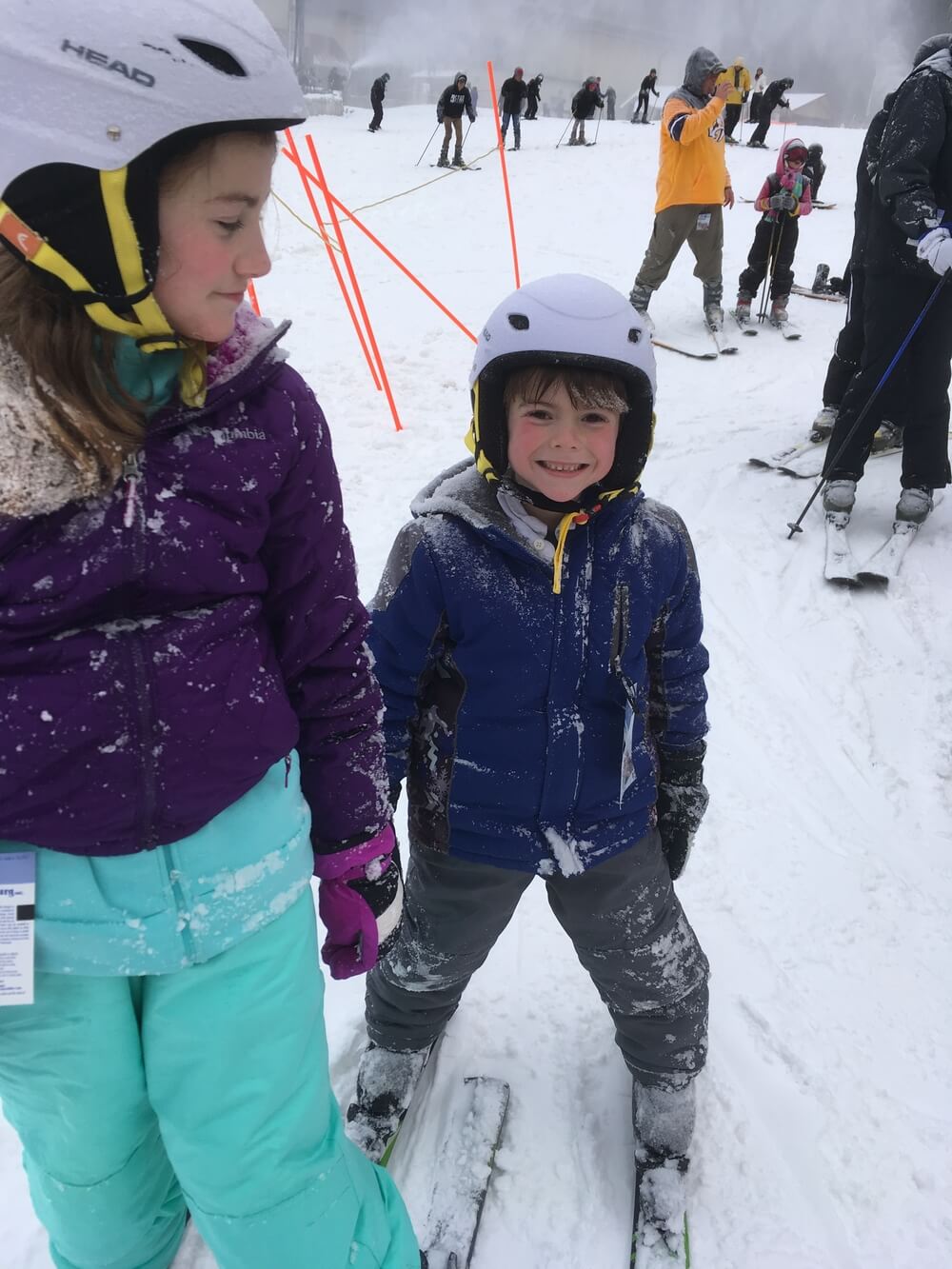 We were excited to check Gatlinburg off our family trip bucket list, and I have no doubt that we will return to try out another season in the Great Smoky Mountains.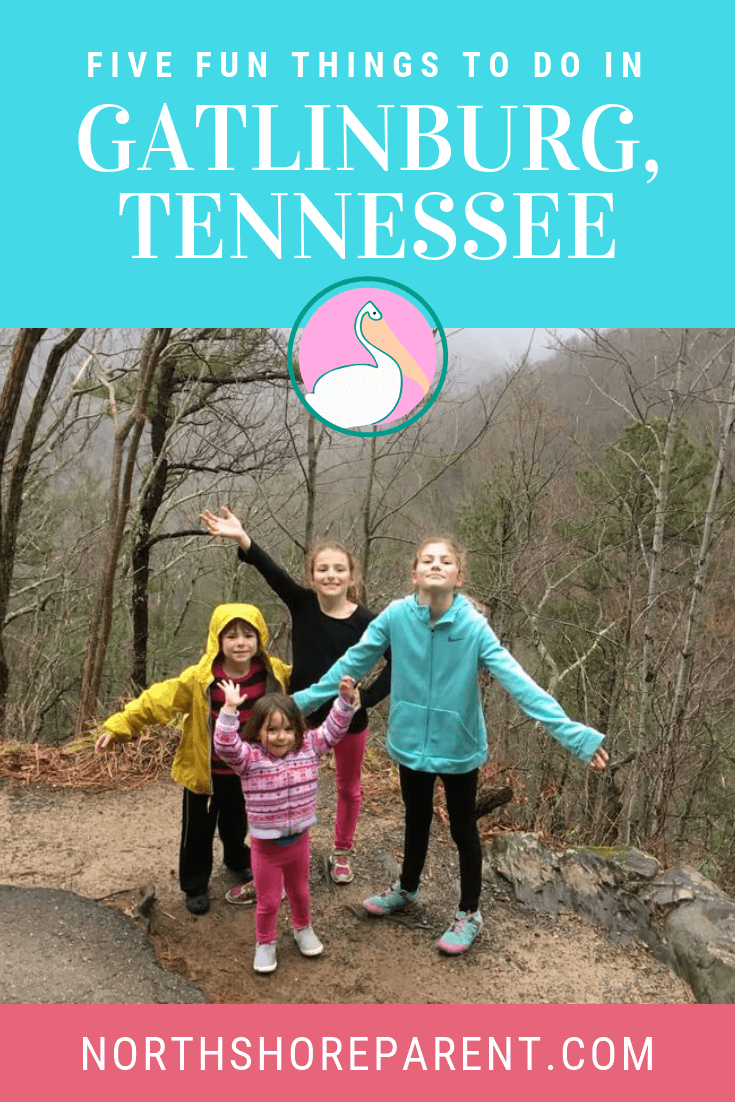 The following two tabs change content below.