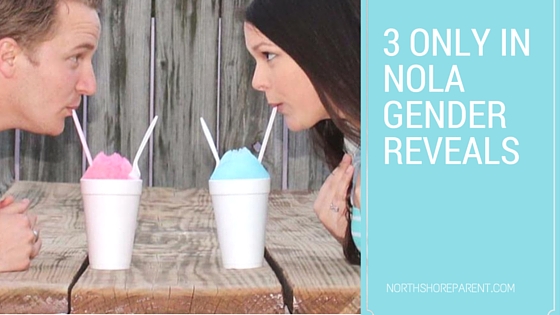 Gender reveals are so popular these days! I'll do my old lady thing here and say that when I was pregnant with my oldest I remember sending AN EMAIL to announce my son's gender and that was it! My how things have changed! Today I'm sharing three amazing gender reveals that are not only super-cute, but are also perfect for south-Louisiana families. Check them out!
Snow Ball Theme
This is the ever-talented Sarah again–I swear she needs to go into business! For her second pregnancy, she and her husband decided they DID want to know the gender of their baby beforehand, so they did a gender reveal party with a snowball theme. A friend prepared the syrup for their snowball–pink or blue–and only when they poured it out did they find out the gender for baby number two! Sarah has dibs on naming their first girl child, her husband named their son, so you can see just how excited she was!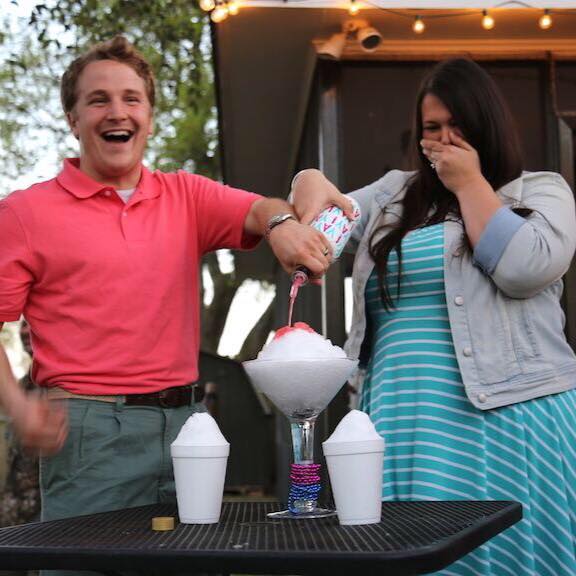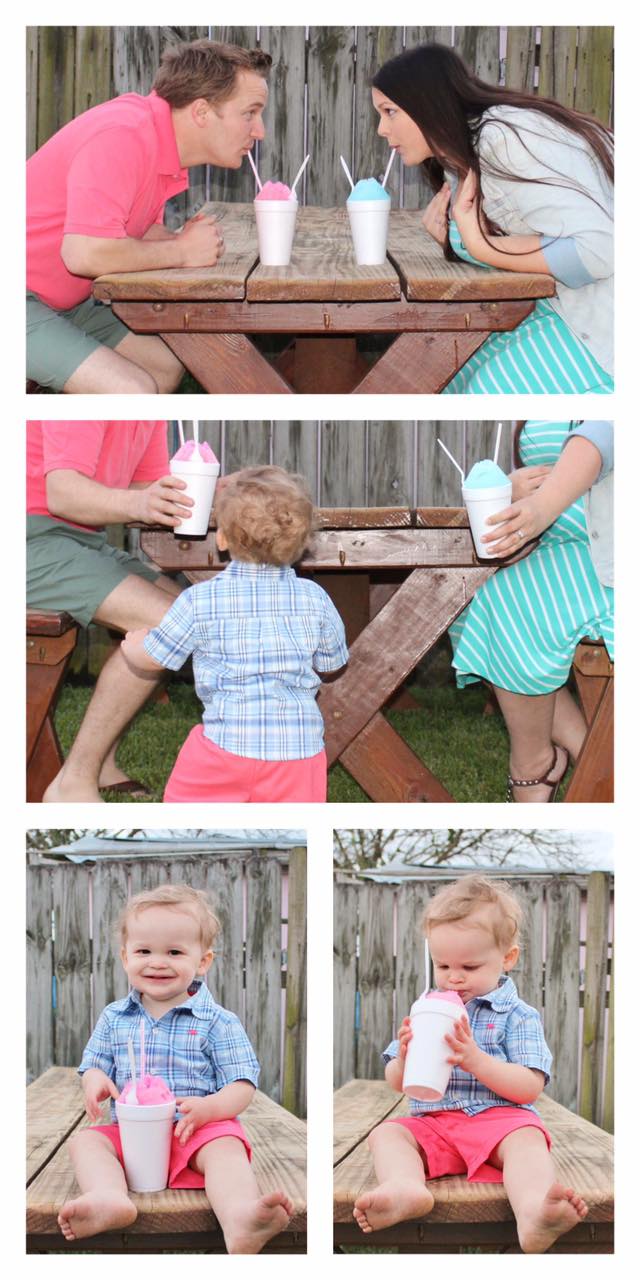 King Cake Theme
My friend Jennifer did one that I'm surprised I don't see more often–a king cake theme! The bakery carefully place ONE colored baby in their king cake. Only upon eating would they discover whether that baby was pink or blue. They had a party and whoever got the baby got to announce the baby's gender. In an extra-special twist, Jennifer's grandmother ended up doing the announcing.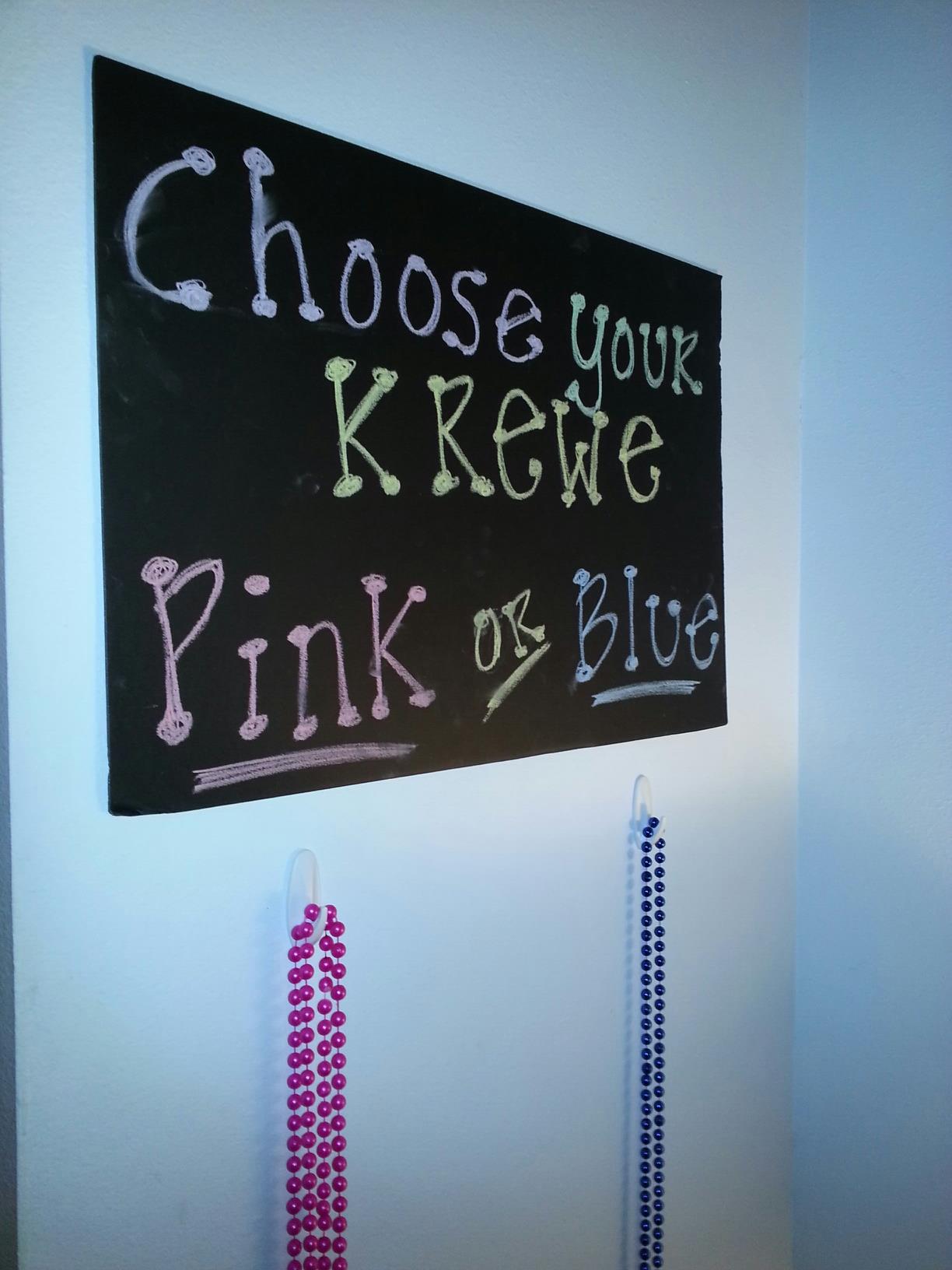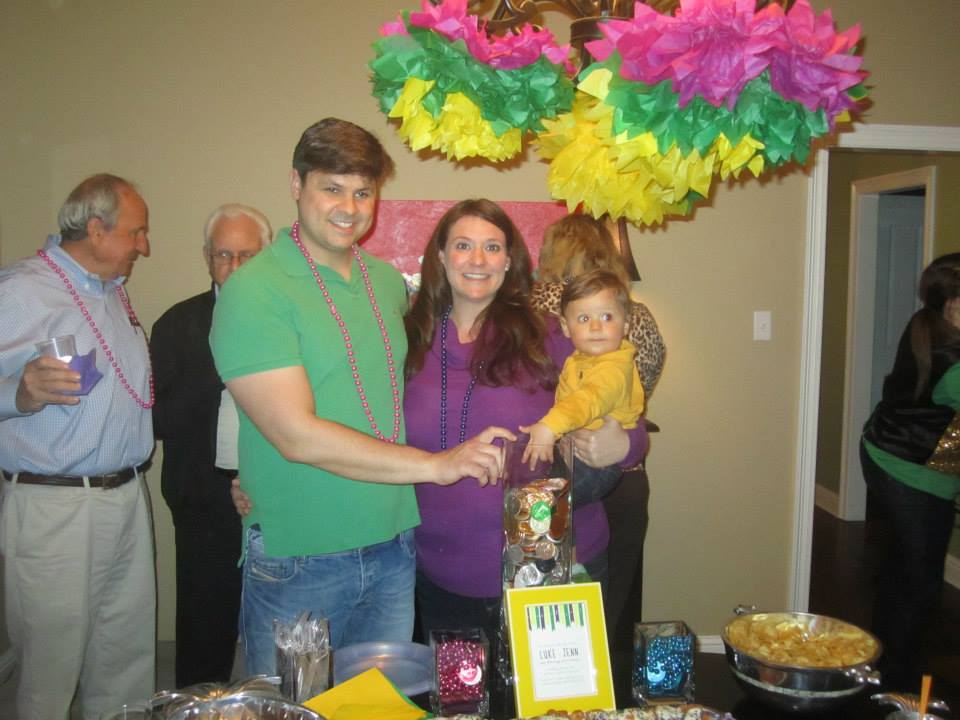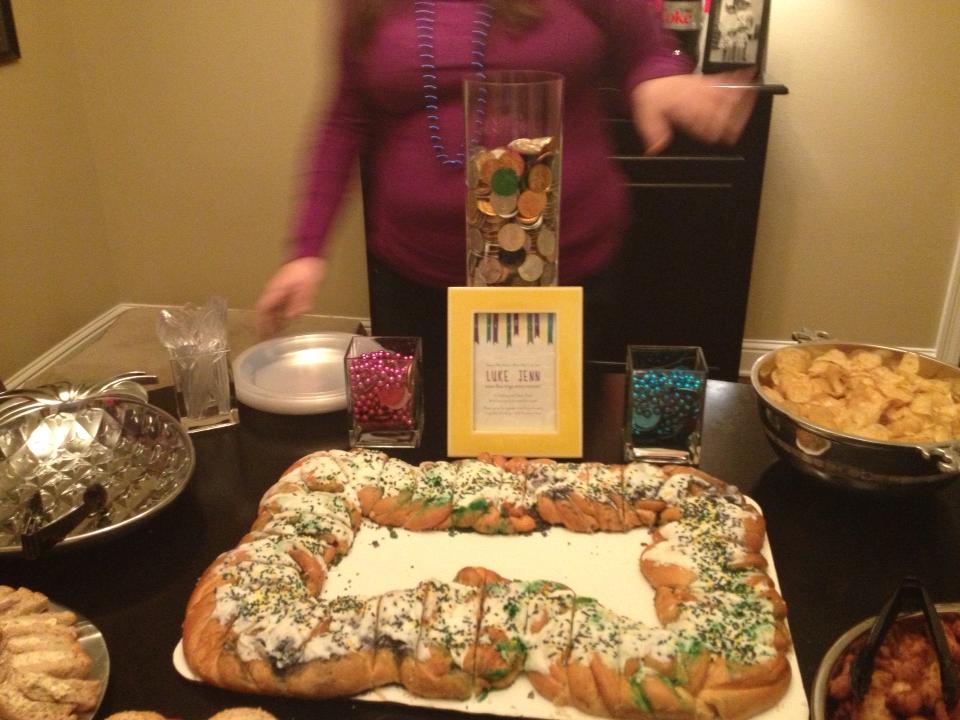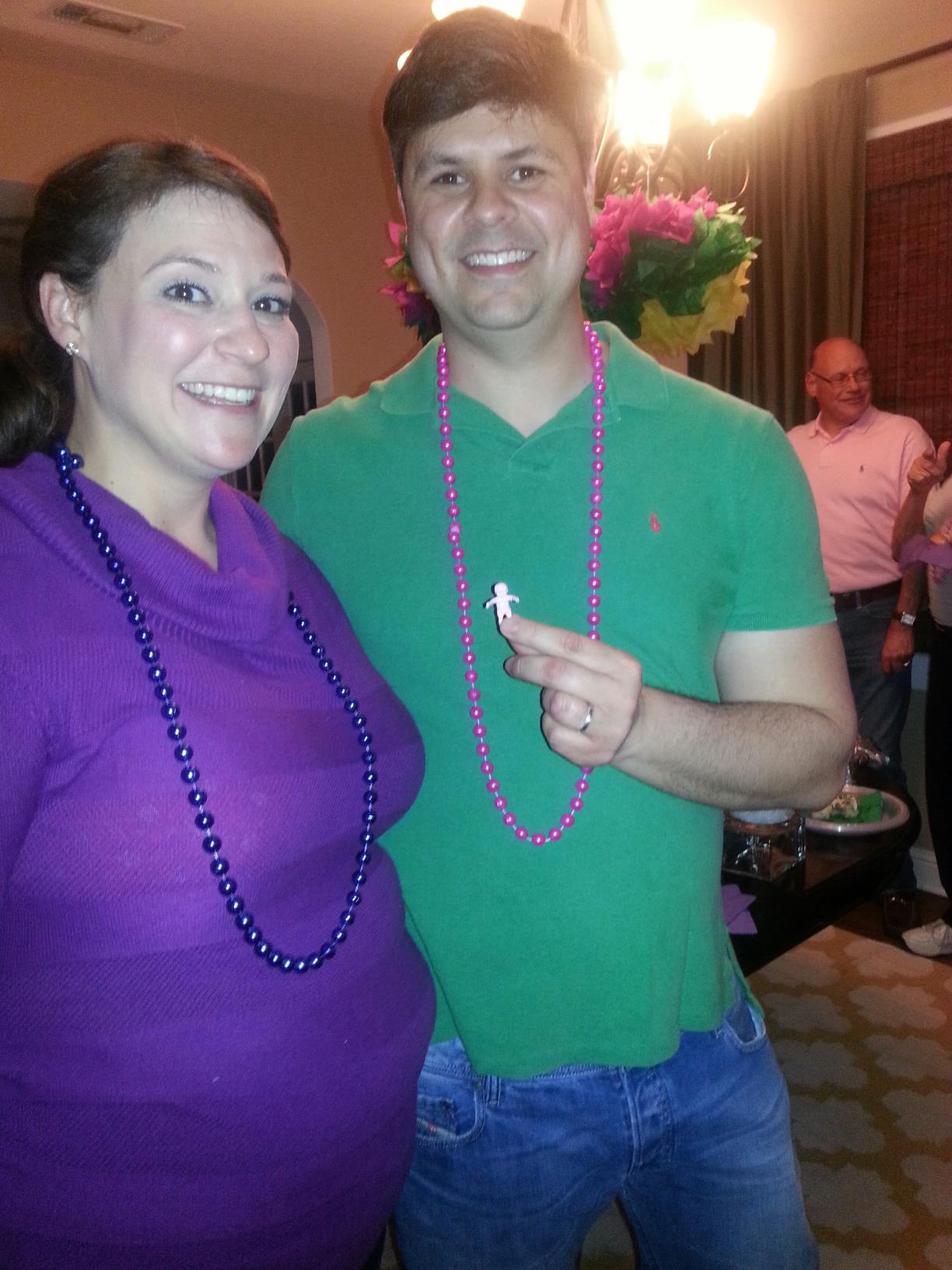 Parade Reveal
This next reveal is truly one-of-kind and not something that is even possible in most parts of the country. This mom found out her baby's gender during a moving parade–from one of the float riders! Dad and friends were riding in Thoth and they showered mom with beads in the appropriate color! Talk about a wild way to find out!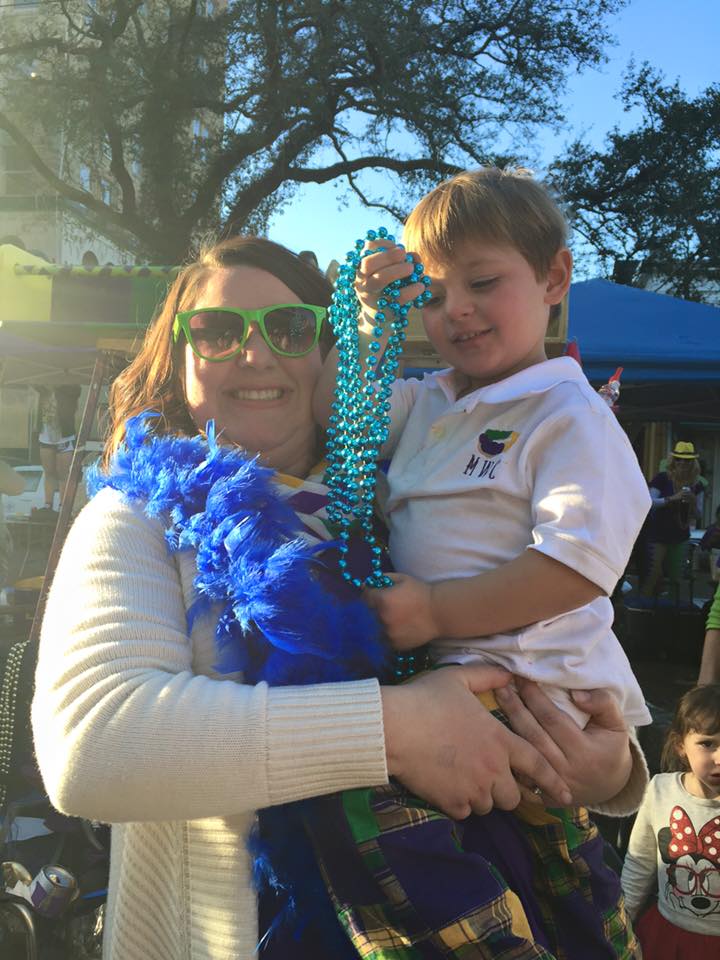 Full version:
The following two tabs change content below.
Hi, I'm Katy. Mom to four sweet boys ages 10, 6, 6, and 5. It's a loud, messy, chaotic life. I love connecting with other parents and am so glad you stopped by today!