When I was a teenager I'd spend the month of October checking out all the haunted houses in the area. There were so many! I'd spend more time in line than in the haunted house, but I was teenager and had nowhere else to be. It was a great time.
So as we look to add more teen content to the site, I decided it was time to revisit the Haunted House thing and see what was happening. RISE Haunted House in Tickfaw is pretty well-known so I thought I'd start there.
First let me say that teenagers are still flocking to haunted houses. They were everywhere! The lines are also incredibly long. Someone told me that a previous year they waited about two hours to get in. With that info, I opted for the fast pass option. The fast pass promises to cut your wait time down by sixty percent. We waited about ten minutes once we were in the fast pass line, so that definitely sounds right.
PRO TIP: Cell phone reception is spotty in Tickfaw. Only Verizon seems to work out there. Pull up your tickets before you leave the house. We did spot guest Wifi in one spot but even that didn't work on the back of the property.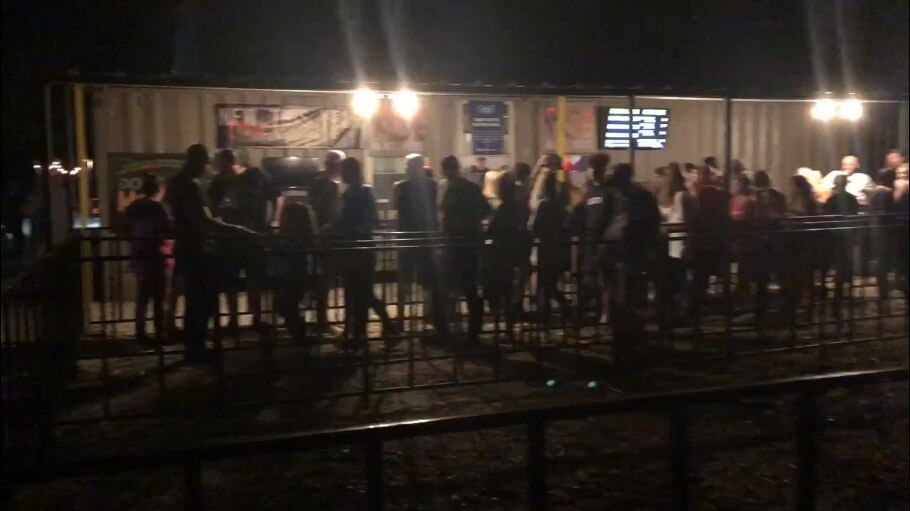 How Long Does it Take to Get to Rise Haunted House?
It took about forty minutes to get there from my house in Abita Springs. The drive was pretty easy and had like no turns so it would be hard to get lost even though the area is pretty secluded. They have very obvious signage and there's nothing else out there.
Is Rise Haunted House Very Scary?
I'm going to say yes. I'm sure there are some tough folks out there who would be less scared but having people jump out and yell at you is pretty scary. Sunnie and I basically held hands and ran through the place. It's also pretty long–we thought we were done and we had only reached the halfway point! Haunted houses have really upped their game since I was a teen.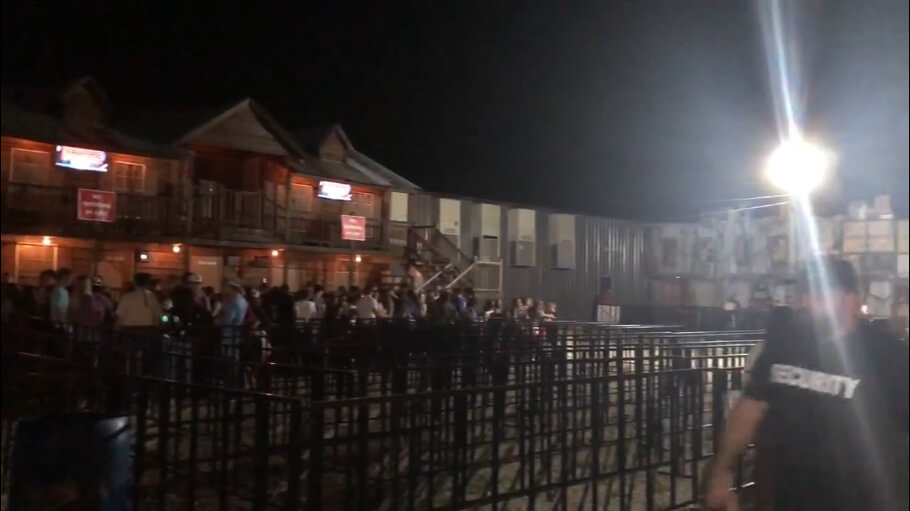 What Ages is Rise Haunted House Good For?
I don't think kids under twelve should do the main haunted house. We spoke briefly with some ten-year-olds and they attempted the Haunted House and then chickened out. Personally, I don't think my kids will be ready before high school but we know all kids are different. No one can touch you in the main haunted house (the Asylum is different), so it is good to know that. Still, someone chasing you with a chainsaw is freaky no matter how you slice it.
What is the Risewell Asylum?
We bought tickets but we weren't able to do The Asylum because I've got a little one who won't sleep until I get home. The line for the Asylum is MUCH shorter. We spoke to some staff and apparently The Asylum is "light touch." We spoke to someone who experienced it and they said it's more of a freaky story than people jumping out and screaming at you.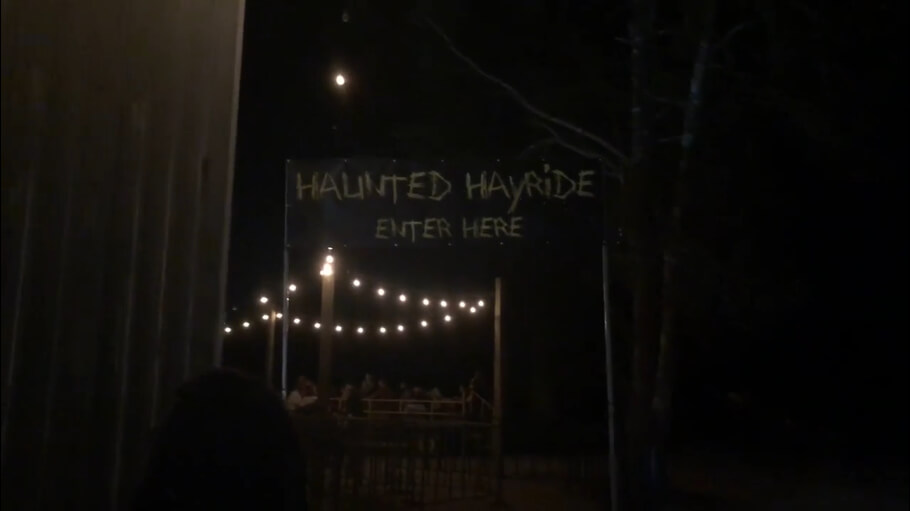 What is the Haunted Hayride?
The Haunted Hayride is the mildest of the three attractions. When we went, we waited about twenty minutes. There were some younger kids on the hayride and they all seemed to do okay. The two ten-year-olds sitting behind us seemed to be having a blast. The actors lean in and get close to you but there's no one jumping out or anything. Again, know your kids–my ten-year-olds are probably a little too young for a spooky hayride.
Our Review
Rise Haunted House puts on a really fantastic experience that I do think is worth the price tag. The sets and makeup were extremely well done on both of the attractions that we visited. Fast passes were definitely worth it for the main haunted house. You probably don't need them for The Asylum or the Haunted Hayride. Apparently you can upgrade once you're there, so if you change your mind after seeing the line, go for it.
If you're a parent of teens this is definitely something I think they would love. There were tons of teenagers there, so it does seem to be a thing for that age group just like it was when I was a teen!
Other Haunted Attractions
We have a full list of Haunted houses you can get to from the Northshore here.
You can always head to the city and do a ghost tour to learn about the real spooky history of New Orleans.
Or you can visit one of the most haunted houses in America located just ninety minutes from the Northshore!
The following two tabs change content below.
Hi, I'm Katy. Mom to four sweet boys ages 10, 6, 6, and 5. It's a loud, messy, chaotic life. I love connecting with other parents and am so glad you stopped by today!