In case you've never been to Liberty Lagoon
Liberty Lagoon is quite the hidden gem located right in Baton Rouge at 111 Lobdell Ave, Baton Rouge, LA 70806. It's a water park run by the city's parks department.
About the Facility
-5 big water slides
-toddler splash park
-lazy river
-several shaded picnic tables
–shockwave experience (like you are surfing)
Cost
The cost per person is $10 for children under 48 inches and $12 for anyone over 48 inches. You may purchase a shockwave wristband for an additional $5, but I wouldn't recommend it for the little ones. Season passes are $60. They only accept credit cards.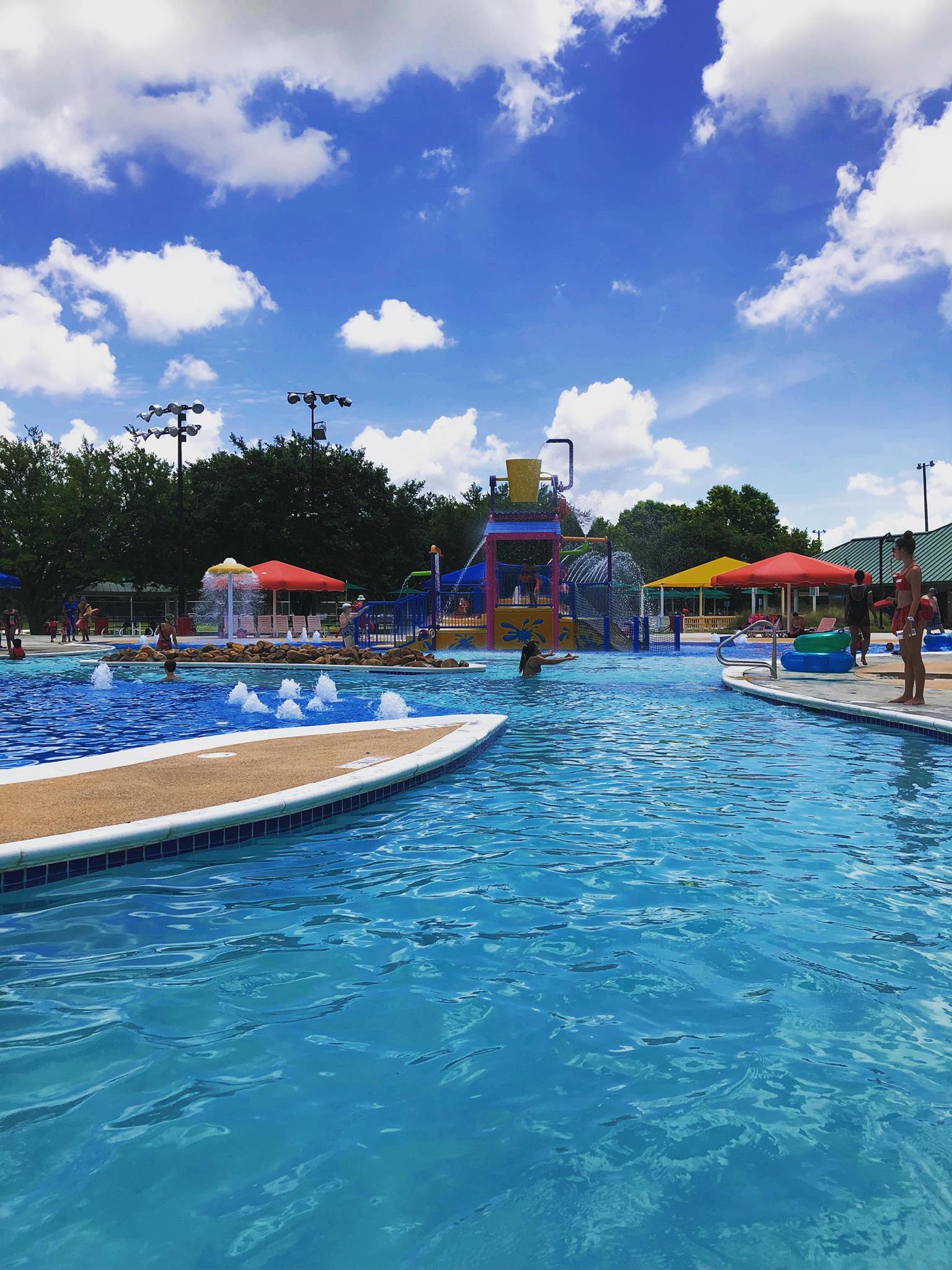 What to Bring
Bring your bathing suit, sunscreen, and towels. We didn't need to pack anything else since you cannot bring your own food and drink. They will check your bag upon entering.
Tips to Remember
Take your earrings off before going on waterslides so you don't get stuck holding them down a slide.
Prepare for a beating on the purple slide that drops you. It is intense!
Don't forget to cross your legs on the blue and green slides that drop you. Water enemas are not fun!
Life jackets are provided, but you are also welcome to bring your own floaties.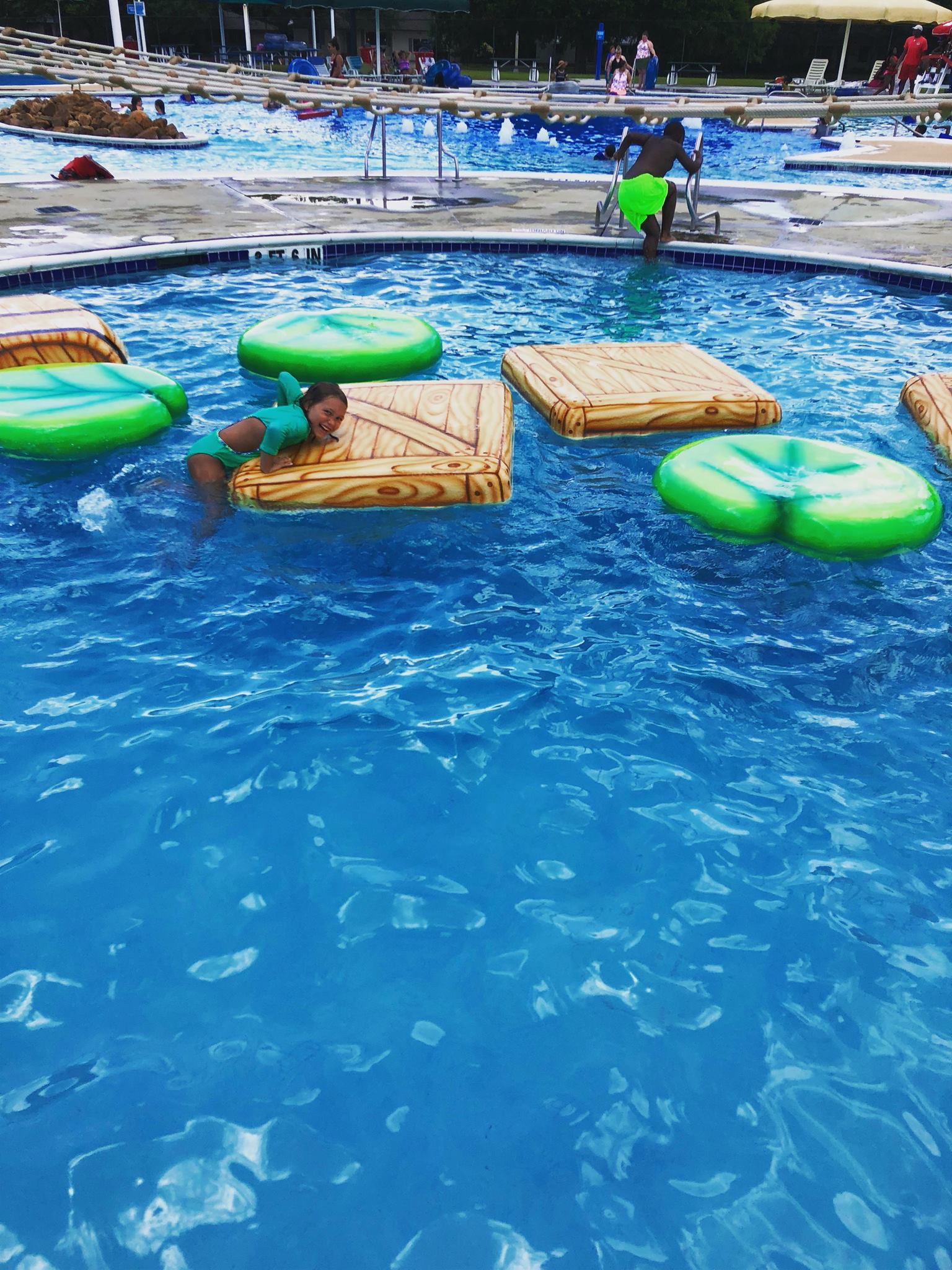 Final Thoughts
Liberty Lagoon does not allow food/drinks in the park. They check your bag at the door, so don't try and sneak it like I did! I have also heard that weekends can get really crowded so I recommend going early like we did during the week. I really liked this place because the lines were short, the place was smaller so I could watch my kids easier and most importantly it was clean and fun which ensured a wonderful day for our family. There is also lots of shade which is great! We will definitely be going back!
Other Water Fun
Aqua PARDS in Denham Springs is another small water park operated by the local Recreation Department.
In the other direction, the Kroc Center in Biloxi is the only indoor water park I know of in our area.
Also in Mississippi, Buccaneer Bay is a fun day trip that's right over the state line!
If you're looking for a larger park, we've got some great tips for visiting Gulf Islands right here
And, of course, don't forget about Cool Zoo located inside the Audubon Zoo in New Orleans.
Want to hear about other great water fun activities in our area? Check out our full list of water fun in our area.
The following two tabs change content below.