It's been open since August of 2020, but not to long ago I finally made my way over to the Mississippi Aquarium to check it out. It's just a smidge over an hour from my house and my kids love the Aquarium in New Orleans so I definitely thought it was worth a visit.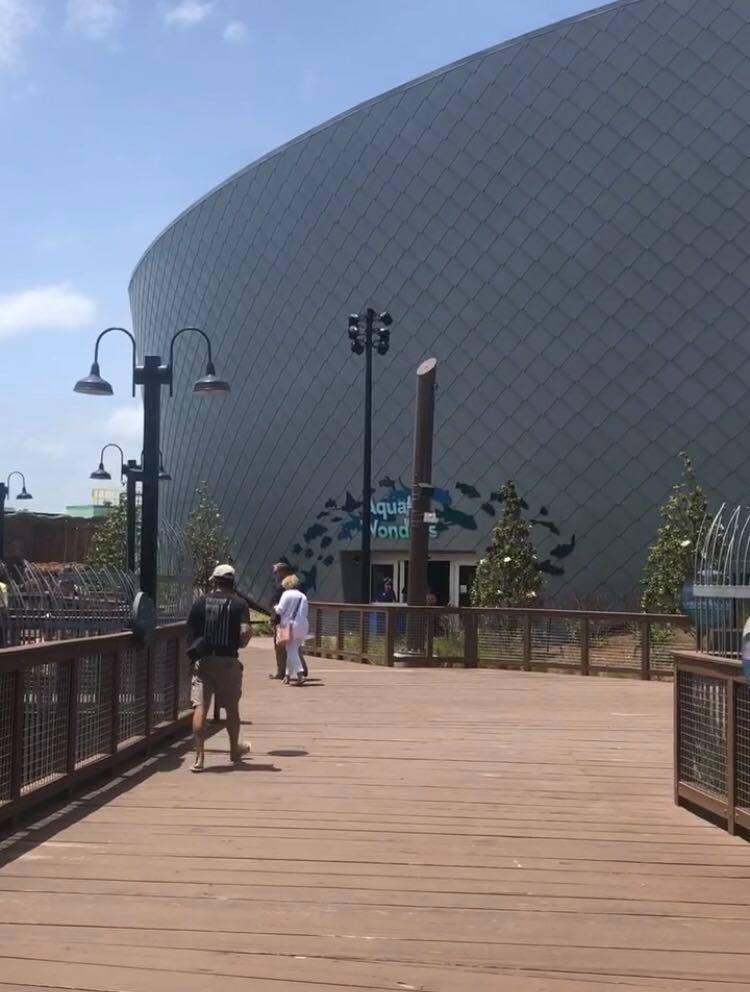 Parking at the Mississippi Aquarium
They have a paid lot right next to the Aquarium which was pretty reasonably priced. I think that I paid maybe $4 while I was there? The lot attendants were also super-nice and helpful. There is street parking available around the Aquarium as well, but most of it is two hour parking. If you think you might stroll slowly or stop and eat then this probably won't be enough time.
How Big is the Mississippi Aquarium?
The Aquarium property is over five acres and has both indoor and outdoor exhibits. You definitely want to go when it's not raining so you can check out all of the outdoor habitats. Outdoors they had native birds, alligators, river otters, and dolphins. The dolphins were very cool. The aquarium wasn't terribly crowded either which I liked.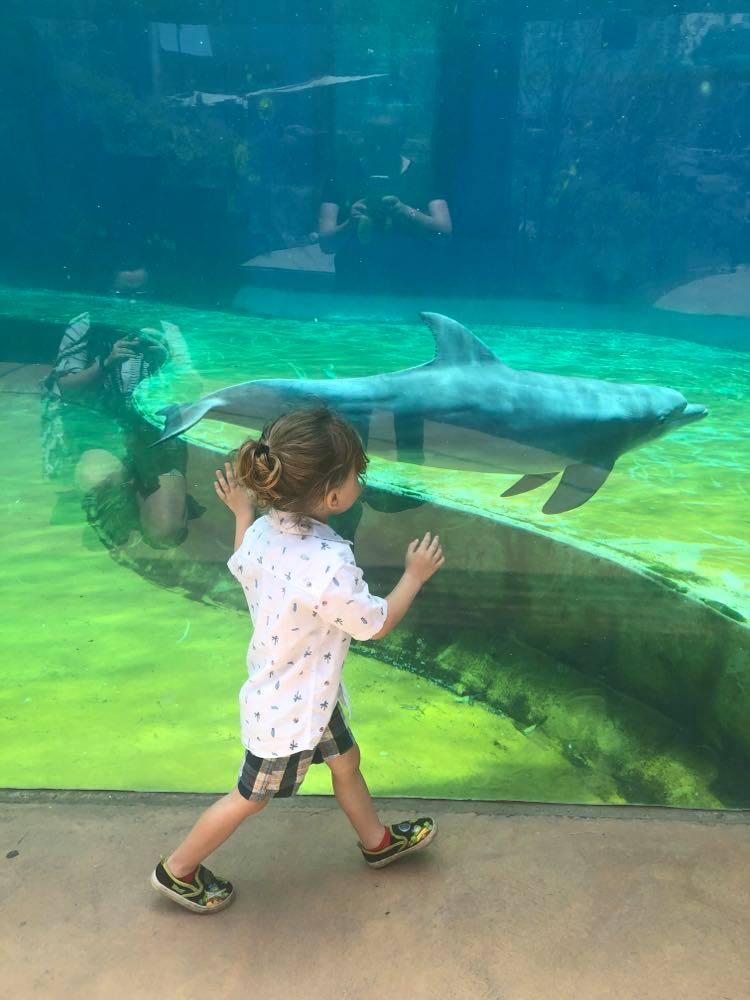 What Animals are in the Mississippi Aquarium?
I've already mentioned the outdoor animals in the paragraph above. Indoors they have a sting ray petting area and several large tanks full of fish that I could not name if I tried. They even have a shark with scoliosis! The emphasis at the aquarium is on creatures that live in the Gulf so I do know that they are primarily native species. They also have an incredible display of coral in one tank that was absolutely gorgeous.
Is There Anything to Eat at the Mississippi Aquarium?
The Aquarium has a very basic snack bar located on the premises. It offers burgers, pizza, nachos, fish tacos, and salads. You can see the full menu here. They've also partnered with local establishment Pop Brothers to offer their artisan ice pops which are absolutely delicious. The Cafe is outside and there is minimal shade so keep that in mind when planning your visit.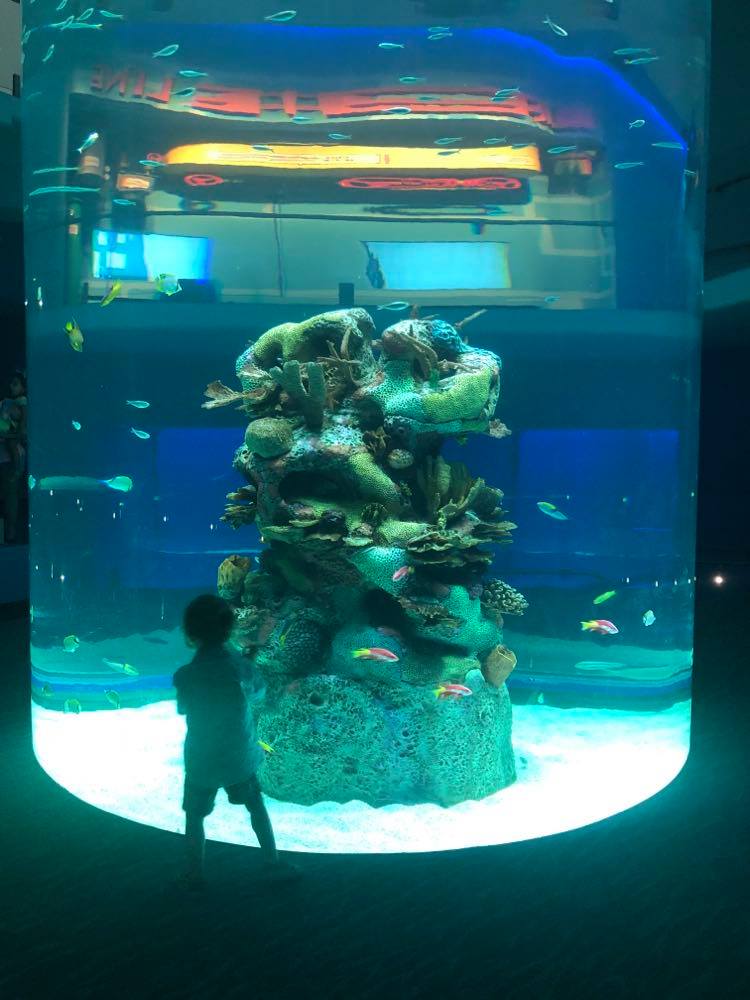 Review of the Mississippi Aquarium
The Aquarium itself is very beautifully done. Everything from the exterior of the building to the lighting inside is designed to bring to mind the ocean. I commented at the time that I had a Disney vibe as we moved from one exhibit to the next. You don't just walk down a hallway–the hallway is wavy like the sea and lit with blue lights.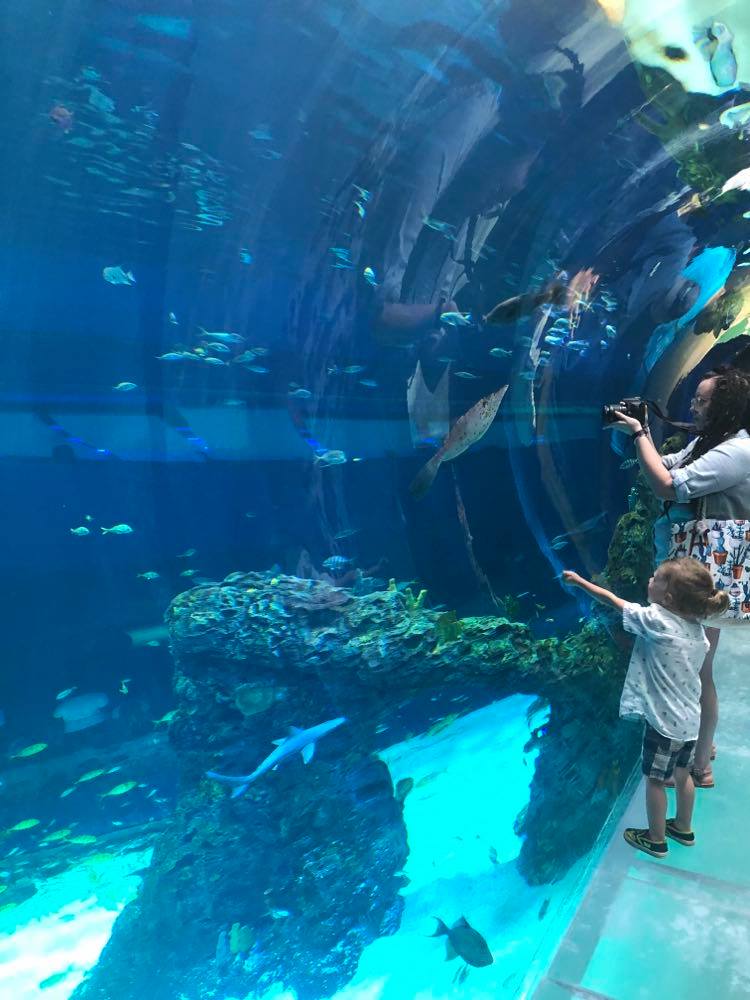 The feeling I get from the Aquarium is that it is new. Everything they had was lovely but there were open spaces where you think that maybe they'll one day add more. I tried to think very hard about what the Aquarium of the Americas has that the Mississippi Aquarium does not and I think it's mostly the little tanks of fish. All the big, eye-catching exhibits are there. The Aquarium of the Americas does have the penguin exhibit which the Mississippi Aquarium does not, but that is the only major thing and of course, Penguins aren't native to the Gulf Coast so I don't expect they'll be getting any in the future.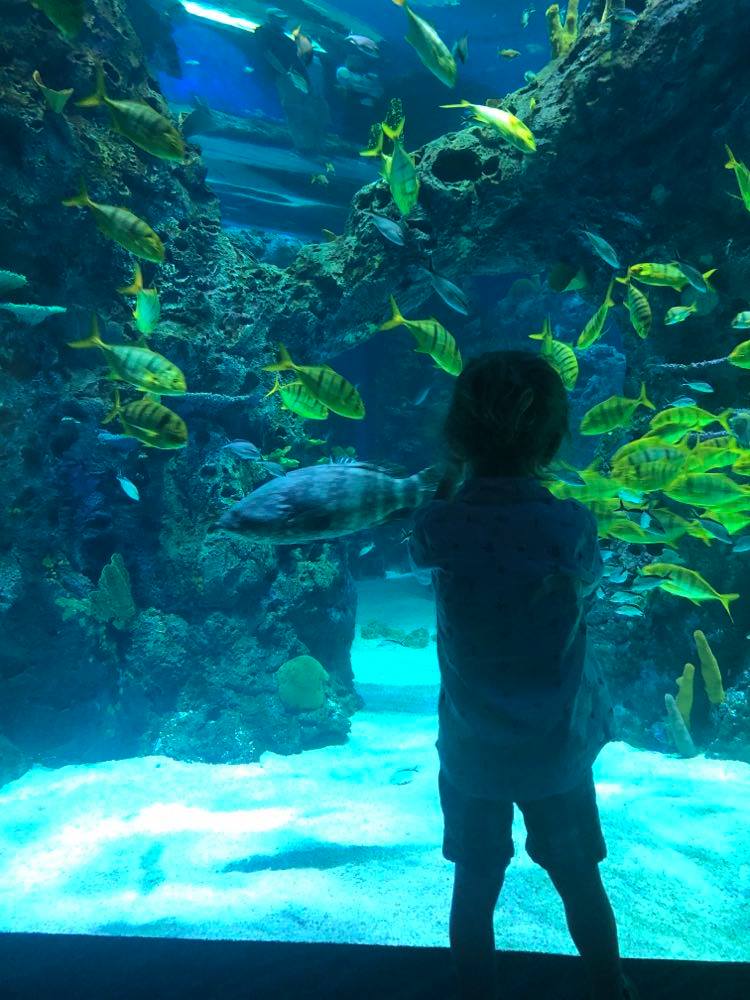 If you were trying to choose between going to New Orleans or going to Gulf Port I think there would be a few factors to consider. The New Orleans Aquarium was definitely more crowded when I visited so if you like your space, you might want to do Gulfport. The Gulfport Aquarium has a lot of their exhibits outdoors so if it were raining I'd probably head to New Orleans. The price to enter is the same for both. And, of course, if you live close to the bridge then the Aquarium of the Americas is probably closer. I live pretty far north so the distance is the same for me.
What Else is There to Do in Gulfport?
If you're looking for a place to stay, the Oasis Hotel at Centennial Plaza is perfect for families and will keep your kids very busy.
Another option is the Margaritaville Hotel which has a huge arcade and great pool. It's in Biloxi, but it's a relatively short drive.
Lynn Meadows Discovery Center also provides hours of fun for the kids.
Gulf Islands Water Park is also in the area.
Just a short drive away the Mississippi Kroc Center in Biloxi is a great indoor facility if you find yourself looking at a rainy day.
The following two tabs change content below.
Hi, I'm Katy. Mom to four sweet boys ages 10, 6, 6, and 5. It's a loud, messy, chaotic life. I love connecting with other parents and am so glad you stopped by today!
Katy
Hi, I'm Katy. Mom to four sweet boys ages 10, 6, 6, and 5. It's a loud, messy, chaotic life. I love connecting with other parents and am so glad you stopped by today!